If you don't know what degree you want to pursue, you may want to consider which degrees are simply the easiest. The easiest bachelor degree programs will be those that do not require a great amount of additional training. For example, liberal arts degrees do not require clinical or practicum experience. Let's take a look at some easy degrees that might be a good fit for you.
What Makes Some Degrees Easier Than Others?
Are there really any easy degrees? One of the main things that contribute to easy degrees will be the amount of additional training required. Some degree programs will require that you conduct clinicals or practicum outside of the classroom. Degrees that often require this type of additional training would be teaching degrees and many medical degrees. Clinicals and practicum will cut into your time outside of the classroom. They also complicate your schedule if you already work a job or have other obligations outside of school.
Featured Schools
We started on the National Center for Education Statistics (NCES) site reviewing the most popular majors among the 1.9 million bachelor's. Next, we eliminated STEM degrees known for their complex formulas and rigorous research. We accessed sample online curricula for non-technical college majors to judge which had the most ease. Online degree programs had to have little or no lab and project courses. Our team consulted PrepScholar to see which college majors had the highest median GPAs near 3.0 or better. We gave preference to the most meaningful college majors listed by PayScale. Our final step located accredited distance colleges awarding each degree in four years or less.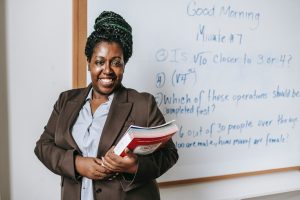 1. Liberal Arts
Liberal arts is a well-rounded, generalist education rooted in the classical trivium. Majors skim through easy, flexible liberal arts courses from rhetoric to literature and philosophy with a focus on critical thinking skills. An online liberal arts bachelor's degree develops Forbes' most in-demand "soft" skills for wide-ranging jobs. These include sales consultant, realtor, intelligence analyst, and paralegal.
• Excelsior College– Bachelor's in Liberal Arts Online
• Colorado State University– Online B.A. in Liberal Arts
Top 15 Online Bachelor of Liberal Arts Degree Programs
2. Interdisciplinary Studies
Interdisciplinary studies is a customized major offering two or more concentrations. Online undergrads can get up to 90 transfer credits accepted. After that, they can choose the easiest courses based on their unique strengths. Career paths, including office manager, economist, librarian, and copy editor, are limitless after the individualized curriculum. In addition, it's great preparation for an advanced degree like a master's.
• Stevenson University– Online B.S. in Interdisciplinary Studies
• Norwich University– Online Bachelor of Interdisciplinary Studies
3. Communications
Communications majors simply examine how humans exchange information orally or non-verbally. Already eloquent wordsmiths will likely find taking courses on grammar, debate, and persuasion facile in their online degree programs. A communications background is marketable for media strategists, journalists, news producers, publicists, radio hosts, and more.
• Lamar University– Online BS in Communication
• California Baptist University– BA in Communication Studies Online
15 Best Online Bachelor's in Digital Communications
25 Best Digital Communications Certificates
4. Religion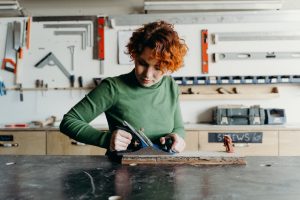 Religion bachelor's degree students study the theology of sacred belief systems followed by nearly 5 billion people worldwide. Students spend their time reading the Scriptures of Judaism, Christianity, Islam, Hinduism, and others to draw moral conclusions. Majoring in religion builds Church career paths like priest, pastoral counselor, chaplain, and Bible teacher. A degree in religious studies does not include memorizing complicated formulas the way a science or math degree would. Students will simply explore the religious models of the world and history for a better understanding of how these models now translate into modern society. The drawback for easy degrees could be the fact there are few clear-cut career paths for those who graduate with this degree. Many people consider it more of an opportunity for intellectual stimulation.
• Athens State University– Bachelor of Arts in Religion Online
• Luther Rice College & Seminary– Online Religion BA
5. Women's Studies
Women's studies is an easy social science major for discussing how gender roles impact half of the globe's population. Students learn about the societal injustices that sparked the feminist movement. Choosing WS courses is suitable for future activists, nonprofit directors, health educators, union organizers, and policy aides. Many schools require a minimum of courses for degree completion as well. With low GPA requirements, this an easy degree option. Those who graduate with this easy bachelor's degree can find work as social workers, counselors, or teachers.
• Oregon State University – Women, Gender & Sexuality Studies B.A. Online
• University of Massachusetts Dartmouth– Online BA in Women's and Gender Studies
• Florida International University– BA in Women's and Gender Studies Online
6. Human Services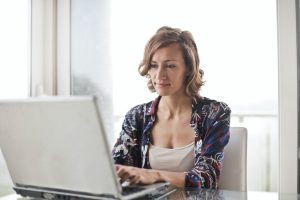 Human services strive to improve individual and community well-being since the 1950s. Kind, compassionate undergrads learn about people's basic needs to help diverse vulnerable populations. Common career paths include addiction counselor, probation officer, child welfare worker, vocational specialist, and case manager. It's one of the easiest bachelor degree programs.
• Drury University– Online BS in Human Services
• University of Arizona– Human Services B.A.S. Online
10 Fastest Online Bachelor's in Human Services
15 Best Online Bachelor's in Human Services
7. Film Studies
Film studies is an easy, artistic bachelor's degree focused on the cinematic methods used to create Hollywood blockbusters. Movie buffs will enjoy plenty of binge-watching to observe the thoughts and emotions behind award-winning scenes. Mastering film helps tomorrow's actors, directors, camera operators, screenwriters, and set designers.
• Full Sail University– BS in Film Online
• Arizona State University– Online B.A. in Film & Media Studies
• Grand Canyon University– BA in Digital Film Online
8. Ministry
Ministry degrees are abundant at ABHE-accredited colleges to follow Christ's example. This major is more spiritual than academic to prepare students for thoughtful service. Ordination may require a graduate degree. Still, majors could excel as:
youth pastors
worship directors
religious ed teachers
missionaries
• Eastern University– Online BA in Youth Ministry Leadership
• Regent University– BA in Christian Ministry Online
• Moody Bible College– Online B.S. in Ministry Leadership
9. Education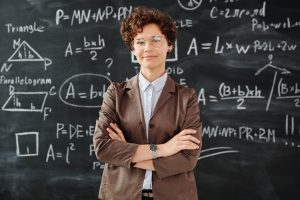 Education majors analyze how the brain learns to develop pedagogical strategies for PK-16 classrooms. Online education bachelor's degree programs usually let students interact with kids in student-teaching. Non-licensure tracks might skip practicum entirely. Potential jobs include teacher, tutor, Head Start director, nanny, campus counselor, and coach.
• University of Georgia– B.S. in Special Education Online
• Drexel University– Online BS in Education
• Western Governors University– Elementary Education B.A. Online
15 Best Early Childhood Education Degree Online Bachelor's Programs
10 Most Affordable Early Childhood Education Degree Online Bachelor's
10 Fastest Online Early Childhood Education Degree Bachelor's Programs
10. Sociology
Sociology steers clear of hard sciences to answer questions about human culture and interaction. Majors make the world their lab to easily observe people's behaviors in various social situations. Knowledge of society could help springboard into jobs like city planner, market research analyst, labor relations specialist, and pollster.
• Southern New Hampshire University– Online BA in Sociology
• University of Nebraska– Online BA in Sociology
11. English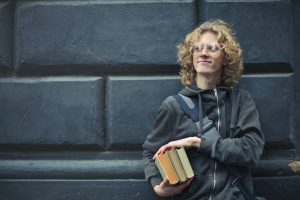 English majors maintain an average 3.3 GPA while studying works from Tolstoy to Tolkien. Four years of high school English have already given you the reading and writing skills to continue analyzing texts. Being proficient in the #1 most widely spoken language helps authors, proofreaders, content marketers, and more.
• American Public University– B.A. in English Online
• King University– Online BA in English
• Thomas Edison State University– BA in English Online
12. Public Relations
A public relations bachelor's degree instills the promotional tactics to create pleasing personal or corporate brands in the media spotlight. Social butterflies enjoy PR courses on speeches, press releases, and advertisements. Graduates are often PR specialists, spokespeople, social media managers, campaign directors, and account execs.
• Franklin University– Online B.S. in Public Relations
• University of Florida– BS in PR Online
• Geneva College– Online Bachelor of Public Relations
13. Music
Music programs tune into the performance of choral or instrumental sound for acoustical aesthetics. Students will sing through their studies from Mozart to Madonna. In addition, likely jobs might be music to your ears, such as:
composer
conductor
singer
recording executive
vocal coach
• Berklee College– BPS in Music Production Online
• University of West Georgia– Bachelor of Music Online
14. Criminal Justice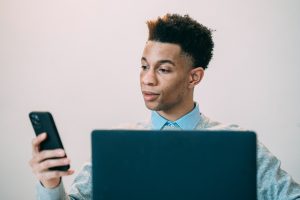 Criminal justice majors learn the law enforcement system for targeting, arresting, and punishing offenders. Unlike more difficult law degrees, these easy online options focus more on the causes and responses to crime than tricky judicial codes. Securing jobs like police officer, prison guard, court reporter, private investigator, and bailiff is possible. Plus, criminal justice high-paying without an advanced degree.
• Washington State University– Online Criminal Justice BA
• Strayer University– Bachelor of Criminal Justice Online
• University of Cincinnati– Online B.S. in Criminal Justice
15 Best Online Criminal Justice Degree Bachelor's Programs
10 Fastest Online Criminal Justice Degree Bachelor's Programs
15. History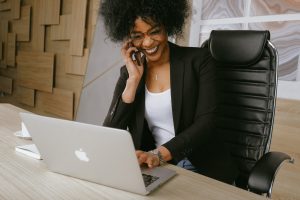 Moving on, history is another easy humanities major focused on surveying the past. Historians apply their knowledge to understanding cultural and political trends. It's ideal for bookworms who prefer memorizing unchanging facts from ancient to modern times. Studying earlier periods suits aspiring:
curators
teachers
archivists
art historians
preservationists
tour guides
• University of Illinois Springfield– History BA Online
• National University– Online BA in History
• University of Memphis– BA in History Online
16. Child Development
Child development degrees teach the growth milestones that youth reach from the womb to adulthood at age 18. Majors only need basic biology courses. Furthermore, students also study kids' emotions, family relations, and social interactions. Employment tracks include parent educator, child life specialist, daycare administrator, and adoption worker.
• Concordia University St. Paul– Online B.A. in Child Development
17. Fine Arts
Fine arts can be a stress-free bachelor's degree for creative minds. For one, there are few tests and no wrong answers. Secondly, online students use their home studios to create portfolios of artwork based on their passions. Whether they are cubists or ceramists, artists won't be starving. Jobs include:
animators
graphic designers
illustrators
photographers
• Academy of Art University– Bachelor of Fine Arts (BFA) Online
• Savannah School of Art & Design– Online B.A. in Sequential Art
• Lindenwood University– BA in Digital Art Online
18. General Business
General business is among the easiest B-school majors for broad introduction to the market without hefty finance and law courses. Around 364,000 U.S. undergrads finish studying the inner workings of organizations each year. It's perfect for careers like project manager, auditor, insurance sales agent, fundraiser, and compliance officer. Even without an advanced degree, graduates can make a good salary. For applicants, the business administration average GPA is 3.53.
• New England College– Online Bachelor's in General Business
• University of Phoenix– B.S. in General Business Management Online
15 Best Online Bachelor's in Business Administration
10 Fastest Online Bachelor's in Business Administration
19. Psychology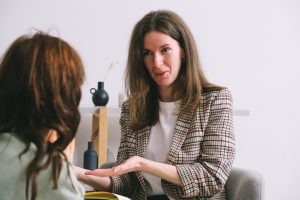 Psychology is a popular, versatile major that evaluates connections between the brain, body, and behavior. Most schools with require a statistics course. However, most courses involve reading and testing theories on people's thought patterns. Getting into the mind would interest future psychiatric aides, therapists, victims advocates, and diversity officers, and psychology majors can even find work in marketing, business, and design.
• Capella University– Bachelor of Science in Psychology Online
• CUNY School of Professional Studies– Online BA in Psychology
• Maryville University– Bachelor's Degree in Psychology Online
15 Best Online Bachelor's in Psychology
10 Fastest Online Bachelor's in Psychology
20. Sports Management
Sports management programs teach basic business to equip teams of undergrads for hitting homeruns in this exciting $73.5 billion industry. Online courses aren't all fun and games, but they'll be pretty easy for avid sports fans. SPM majors score job offers like arena manager, athletics administrator, contract analyst, agent, and fitness director.
• Wilmington University– Bachelor of Science in Sports Management Online
• University of Iowa– Online B.S. in Sport and Recreation Management
15 Best Online Sports Management Degree Bachelor's Programs
10 Fastest Online Sports Management Degree Bachelor's Programs
10 Most Affordable Online Sports Management Degree Bachelor Programs
21. Nutrition
Nutrition is a public health major focused on nourishing energized bodies the right foods and vitamins. This practical bachelor's degree will involve a few STEM courses like chemistry, but other content is "common sense." Online nutrition tracks feed careers for dietitians, chefs, food technologists, eating disorder counselors, and trainers.
• University of Alabama– BS in Food and Nutrition Online
• Purdue University Global– Online Bachelor of Science in Nutrition
• Texas Woman's University– B.S. in Nutritional Sciences Online
15 Best Online Nutritional Science Certificates
10 Best Online Nutritional Science Bachelor's Degree Programs
22. International Affairs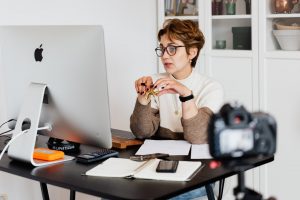 International affairs is a peacekeeping liberal arts major focused on studying the world's governance across borders. The seminar-style classes involve more debates and short essays than tests, in addition to fun travel opportunities abroad. A global mindset helps diplomats, military officers, NGO directors, refugee specialists, and economists.
• Penn State University– Online B.A. in International Politics
• University of Central Florida– International & Global Studies B.A.
• Schiller International University– Online BA in International Relations
23. Spanish
Spanish majors say "¡Hola!" to Babbel's #3 easiest foreign tongue for English speakers to master. You'll learn the vocab and grammar rules of this widely spoken Romance language along with the Iberian Peninsula's lively culture. Spanish speakers could excel as translators, airport personnel, immigration officers, reporters, and ESL teachers.
• Mercy College– BA in Spanish Online
• Northern State University– Online Spanish (BA) Major
• Concordia University Wisconsin– B.A. in Spanish Online
24. Creative Writing
Creative writing is a subjective literature major that unleashes the imagination for publishing entertaining fiction. Following J.K. Rowling's and James Patterson's footsteps will substitute complex equations for freeing poems and prose. Great job options include novelist, art director, lexicographer, songwriter, SEO specialist, and literary agent. Creative writing ranks highly as an easy degree option as there is really no wrong way to complete many of the assignments. Students who have a good grasp of writing and basic grammar can spend the majority of this course enjoying the writing of great authors and creating their own masterpieces. Career paths can include careers in writing and publishing. Technical writing is another great option for writers.
• UMass Amherst– Online BA in Creative Writing
• Central Washington University– Online Creative Writing B.A.
25. Marketing
Marketing is a business niche centered on consumer selling tactics to draw big profits. This major easily boils down to four Ps (product, price, promotion, and place) with very little math work and more applied projects than exams. It's a perfect choice for an online bachelor's degree. Compelling media skills help eCommerce specialists, sales reps, web producers, brand managers, and more. A marketing manager can make very high pay as well.
• Walsh University– BBA Specialization in Marketing Online
• Judson University– Online Administration B.A. in Marketing
• Post University– Bachelor of Science in Marketing Online
15 Best Online Marketing Degree Bachelor's Programs
10 Fastest Online Marketing Degree Bachelor's Programs
10 Most Affordable Online Marketing Degree Bachelor Programs
26. Public Administration
Public administration focuses on the formation of good government policy to run thriving cities, states, and nations. This simple, flexible major teaches civil servants about social issues without complicated data. Typical job titles are legislator, public interest advocate, mayor, county commissioner, city manager, and senator.
• Kentucky State University– Public Administration (BA) Major Online
• Northern Arizona University– Online Bachelor's in Public Administration
15 Best Online Bachelor's in Public Administration
10 Fastest Online Bachelor's in Public Administration
27. Anthropology
Anthropology is another easy social science major. To put it simply, anthropology investigates how humans and societies have evolved since the Big Bang. Playing Margaret Mead will involve comparative research, but STEM majors will envy your electives. Students attend grad school or become museum techs, surveyors, field assistants, and environmental specialists.
• Western Illinois University– Online B.A. in Anthropology
• University of Houston Clear Lake– Anthropology B.S. Online
28. Human Resources
Human resources degrees align to SHRM standards to review 21st-century workforce needs in diverse industries. HR lets "people" persons easily learn what employees want in a field poised for comfortable 10-year growth of 7 percent. Alumni succeed as job analysts, benefits managers, recruiters, mediators, and training specialists. Plus, an online bachelor's degree program helps working human resources managers get their degree.
• Mount Mercy University– Online BBA in Human Resources Management
• Limestone College– Bachelors in Human Resource Management Online
15 Best Online Bachelor's in Human Resources
10 Fastest Online Bachelor's in Human Resources
29. Social Work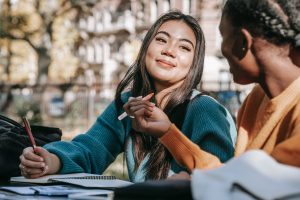 Social Work is an altruistic human services field started in the 1880s to solve injustices crushing the marginalized. CSWE-accredited programs aren't difficult, but they don't rank higher because of the added 150-600 hours of practicum. BSWs may fulfill state licensing for military, palliative, family, addiction, mental health, and macro social work jobs. It may not be the easiest bachelor degree to get, but it's close. The Bureau of Labor Statistics shows that social workers have many career opportunities. A master's degree can increase jobs that pay well.
• Briar Cliff University– Bachelor of Social Work Online
• University of Utah– Online Bachelor of Social Work
• University of Alaska Fairbanks– B.A. in Social Work Online
15 Best Online Bachelor's in Social Work
10 Fastest Online Bachelor's in Social Work
30. Geography
Geography studies the Earth's surface and atmosphere to answer questions about our living environment. While it's not as easy as memorizing capitals, the liberal arts major trades hard STEM courses for atlases. Pointing your compass here offers jobs like cartographer, town planner, landscape designer, conservationist, and travel agent.
• South Dakota State University– Online Geography (B.S.) Degree
• Marshall University– Online BA/BS in Geography Program
Why Should I Look for an Easy College Degree?
According to the U.S. News & World Report, 6.3 million college students are finding that online is the easiest way to finish their bachelor's degree. So what is the easiest bachelor's degree to get? Online course content isn't necessarily simplified. However, 24/7 access makes full-time study convenient. Plus, online learners can skip dealing with large lecture halls, campus moves, homesickness, and dorm drama. Similarly, you still benefit from the average 16 percent bachelor's degree ROI of web-based courses. You may also want to avoid majors that require a foreign language.
Picking certain college majors can make getting easy college degrees in virtual learning environments even easier. The easiest degree to get includes subjects in the arts, humanities, and social sciences. Students find these less intensive than STEM college majors. Inside Higher Ed gives evidence that computer science, technology, engineering, health services, and math programs are harder with a whopping dropout rate of 48 percent. Selecting the 30 Easiest Bachelor Degree Online degree programs increases your chance of graduating.
Are Science and Math Degrees Really Harder Than Humanities?
Another factor that makes for easy bachelor degrees includes the requirements of prerequisites and education average GPA. A prerequisite is a course you have to pass before starting the program. There are often steep prerequisites for degrees in math or science. Online colleges may waive some prereqs, though. To clarify, people often say that science and math degrees are harder than humanities degrees. The easiest majors are less technical in nature. The easiest college majors may have more to do with human behavior than science. Easy majors can be hard depending on how hard you make them.
Are Professional and Technical Degrees Easier?
First, when you are looking for the easiest bachelor degrees, compare academic degrees to professional or technical degrees. Professional and technical degrees have more set career paths. Academic degrees will require a great number of classroom assignments. There is often a great amount of research and writing involved as well. Secondly, professional and technical degrees are often more hands-on learning. Professional and technical degrees allow students to learn skills that can be used in practical ways in a trade or profession. The easiest college degrees may require less time and energy.
Related:
Are There Easy Majors That Make a Lot of Money?
The Essential Guide to Online Bachelors Degrees
Bachelor's Degrees: Overview of Degree Options