Nutritionist online programs are not hard to find, but accredited, reputable registered dietitian programs online – those are worth their weight in gold. The best online nutrition degree programs are based on the requirements of the Accreditation Council for Education in Nutrition and Dietetics (ACEND), giving students the fundamentals in nutritional science, behavior, and every other aspect of food and life. Many of these programs are designed a bachelor's completion programs, helping registered dietetics technicians (DTRs) with only an associate's degree complete their BS in Nutrition or a related degree.
It's important to recognize that an online bachelor's in nutrition and dietetics may not qualify graduates for the Registered Dietitian exam. To sit for the RD exam, students must have at least 1200 hours of clinical practice; at this time, there are only 4 programs in the US offering a coordinated dietetics degree online, which allows students to complete their clinical hours in a location close to them while completing the didactic portion online. However, nutritionists can still enter rewarding, lucrative careers without the Registered Dietitian title.
Featured Schools
Methodology: Ranking the Best Registered Dietitian Programs Online
To rank the best nutritionist online programs and registered dietitian programs online, Bachelor's Degree Center started by searching out accredited online nutrition, dietetics, and food science programs. Programs are then ranked according to 5 factors to get the most well-rounded, comprehensive sense of value:
Reputation (Niche student reviews)
Cost (IPEDS data)
Alumni Salary (College Scorecard data)
Graduation Rate (IPEDS data)
Job Placement (IPEDS data)
With these five factors, BDC points students to nutrition science degrees online that are most likely to have a positive impact on a prospective nutritionist's life.
1. Rutgers University

Rutgers University's BS in Nutrition and Dietetics degree online program is intended for registered dietetics technicians (DTRs) to complete their degree with a flexible schedule. Rutgers also offers a second BS in Nutrition and Dietetics for students who do not have the DTR specification. This program takes 2-3 years to complete and requires 1200 hours of clinical practice, which must be supervised but can be completed in a location near the student's home.
The Rutgers School of Health Professions is accredited by the Accreditation Council for Education in Nutrition and Dietetics (ACEND) to provide the best online nutrition degree possible. Students at the School of Health Professions are immersed in the process of learning the science of healthcare. The school is the largest of its kind in the country and nearly 100% of its graduates have found placement in the workforce or in an advanced degree program within three months after graduation.
Degree: BS in Nutrition and Dietetics
Interested? Learn more about the nutritionist program here!
2. Arizona State University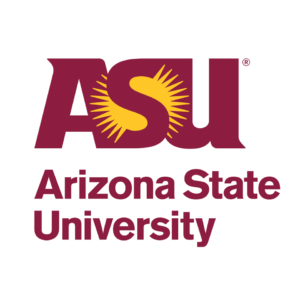 The College of Health Solutions offers Arizona State University's Bachelor's in Nutrition online that may well be the best online nutrition degree available anywhere. Students can choose from three concentrations. The food and nutrition management concentration focuses on the way commercial and industrial food systems operate. Nutrition communication teaches students how to communicate nutrition information effectively, and food studies teaches students about how food is produced and marketed. Graduates of ASU's nutritionist online programs will be prepared to pursue careers in food service management, food production and marketing, and journalism related to health and wellness. The program consists of 40 classes for a total of 120 credit hours. Each class is 7.5 weeks in duration.
The ASU College of Health Solutions is dedicated to designing and implementing research that promotes a healthy lifestyle. The school provides high-quality education and was home to 247 Barrett Honors scholars in the fall of 2016. The College of Health Solutions hosts an annual conference for nutritionists, dietitians, and other healthcare professionals called the Building Healthy Lifestyles conference, which features internationally recognized nutrition and wellness experts.
Degree: BS in Nutrition
Interested? Learn more about the nutritionist program here!
3. Purdue Global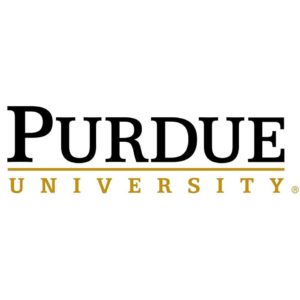 Purdue Global's Bachelors in Nutrition online program consists of a series of 10-week courses that require approximately 15-18 hours of the student's time each week. Students study an assortment of topics and research methods related to nutrition throughout the course of the program. Students have an opportunity to participate in an internship opportunity to gain on-the-job experience in the nutrition field. Completion of this program will help prepare students to take the tests required to gain these certifications: Board Certified in Holistic Nutrition, Certified Clinical Nutritionist (CCN), and Certified Dietary Manager (CDM).
The online bachelor of science in nutrition program at Purdue Global's School of Health Sciences is approved by the National Association of Nutrition Professionals (NANP) and the curriculum is reviewed regularly by wellness and healthcare professionals to ensure that it meets current industry standards. Graduates of nutritionist online programs may choose careers as nutrition educators or counselors, health coaches, food production managers, kitchen managers, food and nutrition writers, or sports nutrition specialists.
Degree: BS in Nutrition
Interested? Learn more about the nutritionist program here!
4. Kansas State University

The College of Human Ecology offers Kansas State University's dietetics bachelor degree online. The KSU didactic program in dietetics is an ACEND-accredited program, which provides half of the required education for a Registered Dietitian license. Enrolling in one of the registered dietitian programs online is just the first step in becoming a registered dietician. Students are also required to complete an ACEND-accredited didactic program in dietetics and pass a national examination to become registered.
KSU's College of Human Ecology has a 125-year history of strong leadership and excellence. Over the years, college leaders have contributed much scientific, economic, and social knowledge in the field. The school's faculty provides outstanding teaching combined with innovative research to enrich the lives of students and improve the quality of life in the surrounding community. Offering a dietetics degree online is all part of that mission.
Degree: BS in Dietetics
Interested? Learn more about the nutritionist program here!
5. University of Arizona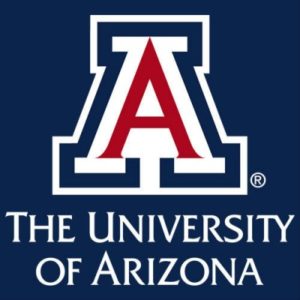 If you're looking for the best online nutrition degree, be sure to consider the University of Arizona's BS in Nutritional Sciences online program. The program is one of only four ACEND-accredited undergraduate registered dietitian programs online. The school's nutritional science program has two specialties available: dietetics and nutrition. Completing the dietetics emphasis prepares the student to be able to apply for internships in dietetics and pursue certification as a registered dietitian. The nutrition concentration is better suited to students who wish to pursue careers or advanced degrees in food science, dentistry, nutrition or nutritional biochemistry, physical therapy, nursing, or veterinary medicine.
The Nutritional Sciences department at the University of Arizona College of Agriculture & Life Sciences is engaged in signature research regarding the impact of behavioral and metabolic factors on body composition and the relationship of lifestyle, nutrients and bioactive compounds on cancer. The department is also the lead evaluator the SNAP-Ed program in the state of Arizona, which attempts to use education to reduce obesity among SNAP recipients.
Degree: BS in Nutritional Sciences
Interested? Learn more about the nutritionist program here!
6. University of Alabama

The University of Alabama's online BS in Food and Nutrition from 'Bama by Distance allows students to combine their love of food and nutrition with scientific study. Enrolling in this ACEND-accredited degree program is the first step in becoming a registered dietitian. Students who complete the program will learn about the relationship between health and nutrition and will be able to successfully apply their knowledge to real-life scenarios throughout their careers.
The University of Alabama is one of the few schools to offer a dietetics degree online that meets the requirements necessary for students to take the next step to become registered dietitians. The College of Human Environmental Sciences at the University of Alabama is nationally recognized for its quality programs and faculty. Graduates of the program seek employment in hospitals, medical centers, public health organizations, and other businesses and organizations.
Degree: BS in Food and Nutrition
Interested? Learn more about the nutritionist program here!
7. SUNY Oneonta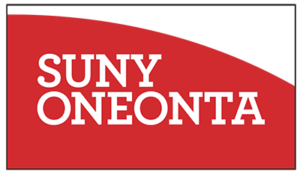 The Department of Human Ecology offers SUNY Oneonta's dietetics bachelor degree online for students who are interested in food and nutrition. The discipline of dietetics incorporates a combination of knowledge about food, biochemistry, and human biology to provide an understanding of the ways the body uses the nutrients and other substances found in food. SUNY's BS in Dietetics puts students on the path toward becoming registered dietitians.
SUNY Oneonta's Dietetics program is accredited by ACEND and meets the requirements necessary to help students prepare to become registered as dietitians. The school has an egg-shaped, computerized chamber called a BOD POD that is used to measure body composition and provides students with hands-on experiences such as working in commercial kitchens, developing eating plans for athletes, and presenting nutritional information to elementary students. SUNY Oneonta seniors have a special opportunity for early acceptance into SUNY Oneonta's online combined MS Nutrition and Dietetic Internship program.
Degree: BS in Dietetics
Interested? Learn more about the nutritionist program here!
8. Weber State University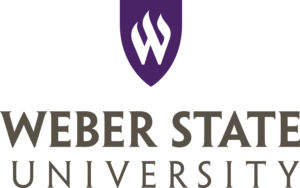 The Department of Athletic Training & Nutrition at Weber State University's BS in Nutrition Education with a concentration in integrative nutrition or sports nutrition is the only online program of its kind in America. The integrative nutrition concentration can be completed 100% online and allows students to study subjects such as sustainable cooking, fitness, lifespan, botany, health, exercise, sports science, microbiology, psychology, and physical education.
The Moyes College of Education Department of Athletic Training & Nutrition prepares students for rewarding careers in nutrition, dietetics, physical therapy, and athletic training. The school offers state-of-the-art laboratories that enable students to conduct research and develop their professional skills and knowledge. The research facilities available at the school include a biomechanics lab, a research lab, and an AT laboratory classroom. In addition, students in the nutrition program have access to a garden, greenhouse, beekeeping equipment, and a food lab.
Degree: BS in Nutrition Education – Integrative Nutrition concentration
9. University of Northern Colorado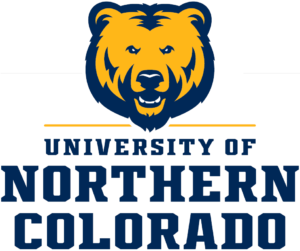 The University of Northern Colorado's BS in Dietetics online program comes from the Extended Campus, as well as a Didactic Dietetics Education certificate program. The certificate program is for students who already have a bachelor's degree but need to complete the didactic dietetic requirements to become registered dietitians. The BS in Dietetics online program is designed for students who want to earn a bachelor's degree in dietetics as a first step to becoming eligible to go through the process of becoming registered dietitians.
The University of Northern Colorado's Didactic Program in Dietetics online is ACEND-accredited and complies with the specifications required by the Academy of Nutrition and Dietetics (AND). Faculty members in the Nutrition and Dietetics program act as mentors to their students, not just teachers. Students and teachers work side by side, giving students the skills and confidence they need to become outstanding dietitians and lead successful lives and careers.
Degree: BS in Dietetics
Interested? Learn more about the nutritionist program here!
10. Eastern Michigan University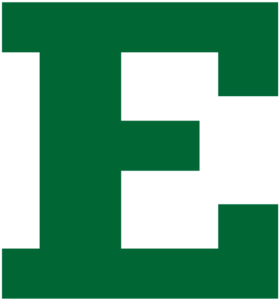 The Coordinated Program in Dietetics at Eastern Michigan University is ACEND-accredited, and completion of the program leads students into the process of becoming registered dietitians. Having this credential opens up many opportunities to students in healthcare settings such as hospitals and long-term care facilities, as well as in business enterprises such as insurance companies. Registered dietitians are also in demand with government programs such as Head Start and WIC. Dietitians are often called on to provide their expertise to universities and governmental agencies.
Eagle Nutrition Services at the School of Health Sciences College of Health & Human Services offers a variety of services that help clients maintain health and vitality by following proper nutrition guidelines. The center provides nutrition counseling, body composition testing, and nutrient analysis and is run by junior and senior year dietetic students working in a learning environment under the supervision of a qualified Registered Dietitian (RD). Eagle Nutrition Services attempts to keep its prices low enough to keep its services accessible to everyone.
Degree: BS in Dietetics
Interested? Learn more about the nutritionist program here!
Will Employers Take an Online Nutrition Degree Seriously?
Students who pursue online nutrition degrees will find that they have wide acceptance by employers under most circumstances. The majority of employers understand that nutrition degree distance learning programs benefit students who are currently working and wish to advance their careers. So long as students participate in ACEND accredited online programs from colleges offering nutrition degrees, there should be no problem. The main reason is that top schools for nutrition and dietetics that have accreditation by ACEND operate under the goals whereby a high quality of dietetics and nutrition education is brought forth.
When employers see that students attended online colleges offering ACEND accredited online programs in nutrition, prospective employees have a better chance of having their degrees taken seriously. In past years, employers used to disregard nutrition degree distance learning programs. The main reason was that they thought colleges offering nutrition degrees online weren't providing quality programs. However, now that they see top schools for nutrition and dietetics with ACEND accredited online programs, they're taking things seriously.
How Long Does it Take to Become a Dietitian?
It isn't uncommon for students pursuing their nutrition degrees to wonder how long does it take to become a dietitian? The length of a nutrition science online degree program depends on how much preparation the student has ahead of time and how many nutrition science courses they've taken previously. Under most circumstances, the program requires an associate's degree, which is a 2-year nutrition degree. In those cases, the length of the online nutrition associates degree program will shorten to two years or less. Students will find that, if they don't have their associate's degree, they'll need to have at least 120 credit hours to complete their nutrition degree. Many nutritionists and dieticians will also go on to get their master's degree, often doing coursework while practicing.
On average, that takes between three and four years to complete to ensure they have all the nutrition science courses they need. A variety of factors will impact how long a nutrition bachelor's degree online program will take, though. For example, if the program is self-paced, full-time, part-time, or if the student doesn't need as many credit hours. Under these circumstances, students can opt to pursue their online nutrition associates degree, which is fewer credit hours and takes less time because it's a 2-year nutrition degree. Therefore, when asking, "how long does it take to become a dietitian," the answer varies depending on a wide variety of conditions.
What Kinds of Nutrition Science Degree Can I Get Online?
When students are pursuing their options for a nutrition science degree online, there are some factors they must take into consideration. For example, most nutrition major colleges' degree programs will not count toward the registered dietician examination they must take. However, these courses will help them complete the required clinical hours. Typically, these are a didactic program in dietetics online. However, students can move away from a didactic program in dietetics online degree program and explore nutrition major colleges that focus on online holistic nutrition degree programs, nutrition, consulting, health coaching, or nutritional therapy.
Your eligibility for an undergraduate degree program may depend on your high school GPA, SAT scores, your need for financial aid, and other admission requirements.
By exploring nutrition major colleges such as these, students have opportunities to broaden the scope of their human nutrition science major and earn a holistic online nutrition bachelor's degree that will help them earn skills necessary for many career specialties. Those who receive this online holistic nutrition degree go beyond that of sports nutrition and teaching individuals about vitamins and minerals. Instead, students can embark upon careers as public health nutritionists, dieticians, clinical nutritionists, nutritional counselors, and nutrition educators in wellness centers, hospitals, clinics, nursing homes, and private practices. Professionals with specialization may also work in community health, health education, community nutrition, medical nutrition, food safety and other career paths. Nutrition entrepreneurship is
The main reason is that they obtain skills allowing them to take a different approach to nutrition in comparison to a traditional nutrition science degree. Beyond general education, online students can work toward licensure as a registered dietitian nutritionist. If you choose to go on to a graduate degree, graduate programs can offer more opportunity for specialization in nutrition and health, public health nutrition, and similar education programs beyond an online bachelor's degree.
The Bureau of Labor Statistics sees good things ahead for nutritionists and dieticians, with the field growing by 7%.
Related Rankings:
Best Campus Nutritional Science Programs
Best Online Nutritional Science Certificate Programs
Most Affordable Nutritional Science Degree Programs