A business bachelor's degree provides you the educational basis needed to build a successful, lucrative career. As a foundation for advancing knowledge and employment options, a business bachelor's degree offers a well rounded education as well as real life work experience. You know this much. But here's
The BIG question: What jobs can I do with my bachelor's degree in business? So here's what we found:
High-paying job potential was likely foremost on your mind when you decided to obtain a Bachelor of Business Administration. Many students mistakenly believe that spending extra time and money on an MBA is requisite to strategically work into dream jobs.
Featured Schools
However, Time magazine reports that business is the #4 most profitable undergrad major reaping a mean beginning salary of $52,236. Georgetown's Center on Education and the Workforce also shows that experienced college graduates in business have one of the lowest unemployment rates at 4.5 percent. Using the BLS database, we found these seven top jobs where the minimum education requirement is an undergraduate business degree.
Purchasing Manager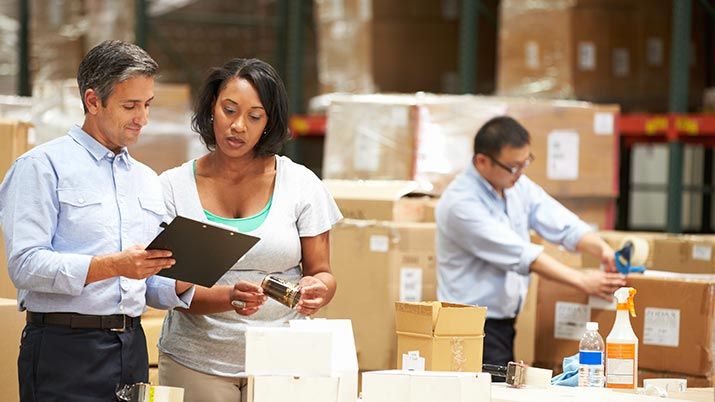 Purchasing managers are bachelor's-level procurement specialists who direct the cost-effective buying of raw materials or products through vendor relationships. From manufacturing to government and educational services, purchasing managers are tasked with acquiring the high-quality goods and keeping their organizations running with stocked inventories. Important duties include attending trade shows, reviewing price proposals, signing vendor contracts, setting compliant procurement policies, hiring buying agents, maintaining positive supplier relations, and resolving any shipment issues. Purchasing managers report an average yearly salary of $117,720.
B2B Sales Manager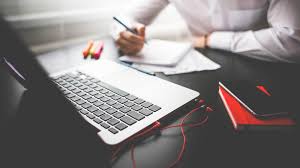 Business-to-business (B2B) sales managers are profit-minded agents who oversee the trade of goods between manufacturers, wholesalers, and retailers. Whether they're selling IT software, groceries, or clothing, B2B sales managers maintain responsibility over the smooth distribution of products in their sales territories. Their daily duties include calculating sales data, projecting expenditures, developing plans for marketing visits, training entry-level reps, pricing products by competition, and updating tracking systems for accuracy. B2B sales managers have high bachelor's ROI with a mean annual wage at $135,090.
Training and Development Manager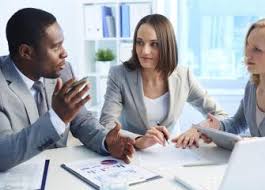 Training and development managers are strategic HR leaders who arrange on-the-job workshops that will advance the expertise of company employees for stronger productivity. Most T&D managers take human resources courses during their Bachelor of Business Administration to determine the best training methods for meeting workers' needs. Common responsibilities include drafting instruction budgets, picking course content, placing training material online, supervising corporate teachers, and assessing employees' progress. Training and development managers are well-paid with an average annual income of $115,180.
Financial Risk Manager
Financial risk managers are tactical forecasters who use complex algorithms to study the market and identify the probability of monetary losses impact a company's well-being. Becoming a Certified Financial Risk Manager (CFRM) requires a business bachelor's degree and two years of experience offsetting fiscal risks. Essential tasks include assessing business proposals for threats to assets, purchasing insurance policies, creating emergency contingency plans, and presenting risk-reducing recommendations to senior executives. Financial risk managers are rewarded with mean yearly wages of $139,720.
Industrial Production Manager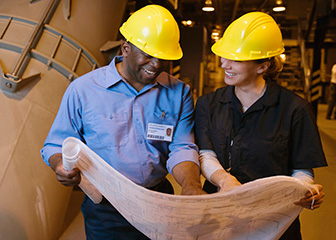 Industrial production managers are detail-oriented plant organizers who monitor day-to-day operations in manufacturing firms to ensure high quality control. Industrial production managers typically have undergrad business majors to effectively coordinate activities that fabricate goods like computers, vehicles, furniture, or instruments without defects. Assigned tasks include hiring plant workers, collecting production data, setting proper schedules, checking for occupational safety standards, communicating to warehouses, and finding methods to streamline assembly. Industrial production managers can expect an average salary of $107,060 annually.
Computer Systems Manager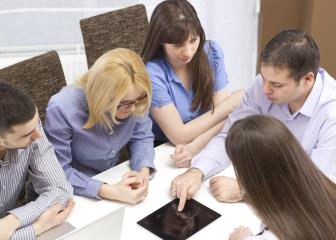 Computer systems managers are IT technical gurus who develop, direct, and debug digital networks for companies to keep electronic documents accessible yet secured. Computer systems managers could use a BBA in Information Technology to build the skills needed to maintain hardware and software for organizations' tech goals. Important responsibilities include supervising IT systems analysts, upgrading operating systems, justifying budgets for IT projects, identify security vulnerabilities to fix, and negotiating Internet service contracts. Computer systems managers make bank with a mean annual salary of $145,740.
Facility Manager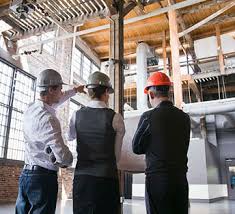 Facility managers are bachelor's-level grounds administrators who coordinate the maintenance of a company's buildings, equipment, HVAC systems, and other physical spaces. Facility managers need thorough business acumen to brainstorm renovation projects that will improve corporate efficiency with low cost and energy emission. Daily tasks include monitoring security systems, supervising custodians, contracting with repair specialists, inspecting interior/exterior structures, complying with workplace safety standards, scheduling regular cleanings, and working to reduce waste. Facility managers excel monetarily with average 12-month income at $98,930.
Jobs for undergrad business degree holders don't stop there because you could also become an advertising manager, fraud examiner, construction manager, lodging manager, real estate broker, management analyst, logistician, or revenue manager. Bachelor's graduates could let their entrepreneurial spirit shine by creating their own start-ups. According to Inc.com, Mark Zuckerberg and Richard Branson are outliers because 95 percent of entrepreneurs have a baccalaureate. By networking the right business experiences, managers with only an undergraduate degree could even join the C-Suite as Chief User Experience Officer, Chief Data Officer, Chief Compliance Officer, Chief Executive Officer, and more.
To help you find the program best suited to your business career aspirations, present financial situation, educational goals, and even work or family responsibilities, we reviewed thousands of programs to give you the following rankings:
Related:
30 Best Online Bachelor in Business Administration Degree Programs
Top 30 Best Online Hospitality Management Degrees
The 20 Cheapest Online Business Bachelor's Degrees
The Top 15 Cheapest Bachelors Degrees in Economics
The Top 15 Bachelors Degrees in Economics
The Top 15 Cheapest Bachelor Degrees in Accounting
The Top 15 Online Bachelor of Accounting Degree Programs
The Top 15 Bachelor of Accounting Degree Programs
The Top 10 Business Bachelor's Degree Programs
The 10 Cheapest Bachelor of Business Degree Programs
The 10 Cheapest Bachelor's of Business Degree Programs