One common misconception is that media studies is a fluff major. On the contrary, media studies is a very versatile field that covers a wide range of topics. Knowing how to navigate, use, and communicate through a form of media is an extremely valuable skill in the modern world – not just for people working in television or radio, but for businesses, government, religious organization, nonprofits, and education. The professional world needs workers who are able to communicate effectively through different platforms.
Working professionals who want to make a career change to media communications, or to enhance their current careers with a stronger grounding in media, should consider an online bachelor's degree completion program. With accelerated courses, helpful transfer credit policies, and credit for work or life experience, students can complete an accelerated communications degree online in as little as a year. Bachelor's Degree Center has ranked the best colleges offering students a faster option toward their bachelor's degree.
Methodology: Ranking the Best Accelerated Communications Degree Online
To rank the Fastest Online Media Communications Degree Bachelor's Programs, Bachelor's Degree Center editors looked for fully online programs that prioritize getting working adults through their program efficiently. With an initial list, programs are ranked according to data drawn from IPEDS, College Scorecard, and Niche: Cost, Graduation Rate, Graduate Salary, Job Placement, and Student Reviews.
1. Arizona State University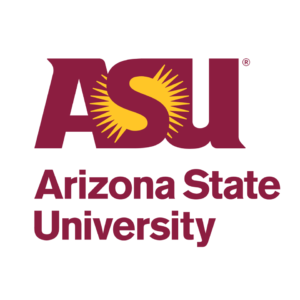 Arizona State University's online BA in Mass Communication and Media Studies degree program is a multi-dimensional study of media's influence. From politics and economics to gender and race, the full scope of modern media communications is Arizona State's topic. Following foundational courses, students can tailor their program through electives to suit their career goals. As an accelerated communications degree online, this gives more students the opportunity to move into a communications career.
Through their online programs, Arizona State University gives students the flexibility to work around their current schedules and push through their curriculum. The Cronkite School has lived up to its namesake with numerous awards. They lead the nation for winning the Hearst Journalism Awards – the college equivalent to the Pulitzer Prize. US News & World Report has long identified ASU as Most Innovative university in America. They have also received more awards than any other US school from the Broadcast Education Association's Festival of Media Arts. The staff awards and success of graduates point to the excellence of the program.
Degree: BA Mass Communication and Media Studies
Format: Online – Fast Track
2. CSU-Global Campus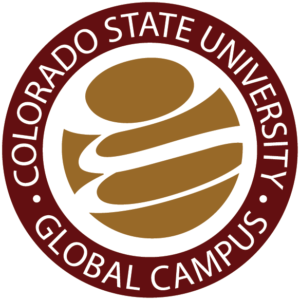 In the Colorado State University-Global Campus online BS in Communications program, transfer students are able to transfer up to 90 credits from another university. The degree program is uniquely designed to support online students, many of whom may be returning to school to start a new career. The tutoring center, writing center, and online library are available when needed. Beyond the fundamentals, students are able to tailor their focus into specific areas such as broadcast, print, social media or PR, to name a few. Graduates of the mass communications degree online program have gone on to successful careers in broadcasting, print media, education, and government.
The basis of the program at CSU-Global is to support students in a distance learning environment. Classes and materials are routinely reviewed and updated to ensure that they reflect current industry practice. Students returning to school will also go through an evaluation process to assess current skills and professional experience that may qualify for credit. This can streamline the degree process for many students. Accelerated 8-week terms commence throughout the year to fit in with busy schedules. Students can also choose from audio or text lecture options so that they can study when it is convenient for them.
Degree: BS in Communication
Format: Online – transfer up to 90 credits
3. Bellevue University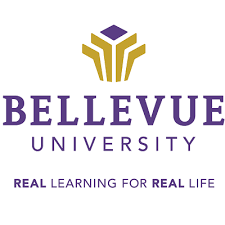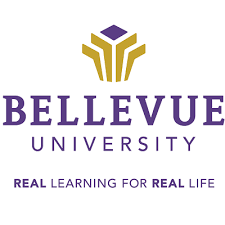 Bellevue University's online BA in Communications program blends the central elements of communications, business communications and PR with elements such as intercultural communication, leadership, and digital media skills for a well-rounded program. With an accelerated communications degree online and a focus on student success, this is one program every serious student should consider. Bellevue's online communications degree also allows transferring students to bring up to 90 credits from another university.
Bellevue University is accredited by the Higher Learning Commission but also has several specialty accreditations for particular programs such as the nursing program and the business school. While they are known for delivering high-quality educational experiences, they are also known for their affordability. Bellevue has been offering programs for working adults and other nontraditional students for decades. For individuals seeking a flexible program of study that is also economical, Bellevue University is a good choice.
Degree: BA in Communication Studies
Format: Online – transfer 90 credits
4. Webster University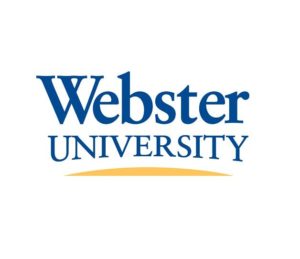 Webster University's online BA Media Communications program provides a solid foundation in communications theory, such as the cultural, social and political impact media professionals can have in today's world. Electives allow students to move further into areas such as production, broadcasting, print journalism, online media, and PR. During their course of study, students develop a portfolio that is a vital tool when they begin seeking employment or pursue an advanced degree after graduation. In a particularly important point for working professionals, Webster accepts up to 98 transfer credits, including credit for work experience, to make the bachelor's in communication online program faster.
Webster University actively recruits students and faculty from around the world. This global approach gives students access to faculty who are accomplished. As many faculty are still active in media and communications related endeavors, the coursework is continually updated to reflect the changing standards of the industry. The university is highly ranked for their programs. For eight years, Forbes has recognized them as one of America's Top Colleges.
Degree: BA Media Communications
Format: Online – transfer up to 98 credits
5. Southern New Hampshire University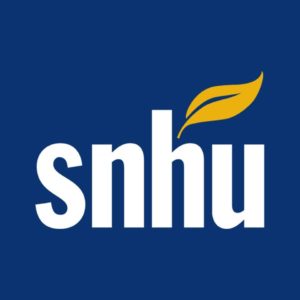 The Southern New Hampshire University online BA in Communication and New Media takes a modern approach to the traditional media and communications degree. Studies engage in classes that primarily focus on new media and emerging media technologies. Courses cover subjects such as content production, technology, social media research, digital marketing and interpersonal development in digital platforms. Students also receive coursework in more traditional communication topics. Students coming into the system can transfer in up to 90 credits, so this accelerated communications degree online gets them to their goals more quickly.
As an accredited university, Southern New Hampshire University is a nonprofit organization. While the university maintains a physical campus, many students, especially those returning to school, benefit from the ease of accessing educational materials and the flexibility of most degree plans. US News & World Report cited them as one of the Most Innovative Universities in the nation. To support students, the university has an internal system to help online students. They also connect students with their alumni base so that they can network with professionals in their industry.
Degree: BA in Communication and New Media
Format: Online – transfer 90 credits
6. University of Maryland University College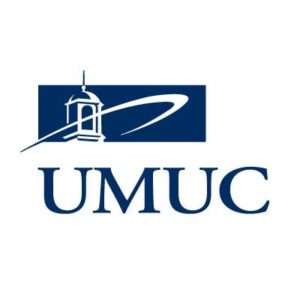 The University of Maryland University College online BA in Communication Studies degree program is designed to give students a solid foundation in media and communications with the soft skills, technical knowledge, and industry technique to position them for success in their future roles. All online courses give students the flexibility they need to manage their daily life and current work situation, and students can transfer in up to 90 credits from another school. This bachelor's in communications online is specifically designed to meet the demands of working adults in other fields and those in the military.
More than 70 years ago, the University of Maryland University College was founded specifically to support the education needs of working individuals and military members. It has become a premier online university, though they maintain campuses throughout the US and around the world. Some of these are located on military installations. As part of the University of Maryland system, the university is known for its high quality and rigorous coursework. The admissions process takes into consideration the prior professional experience each applicant has. They also provide start dates throughout the year to accommodate busy schedules.
Degree: BA in Communication Studies
Format: Online – transfer up to 90 credits
7. Regent University
Regent University's online BA in Communication Studies stresses hands-on learning experiences and easy access to highly qualified faculty. Building on the foundational elements of the degree program, students can concentrate in nine areas of specialization such as journalism, technical writing, theater, digital communication, advertising, and public relations, to name a few. This allows students to pursue particular career paths. Incoming students can transfer up to 90 credits to their mass communication degree online program for added speed.
Regent University is a Christian focused university. All educational materials are delivered with a Christian perspective. Their work is centered on building capable professionals that are armed with the skills and knowledge they need to succeed in today's marketplace. Regional accreditation and national rankings for online programs demonstrate the value of their educational experiences and quality of their faculty. The flexible of the online degree program is a plus for many students.
Degree: BA in Communication Studies
Format: Online – transfer 90 credits
8. Franklin University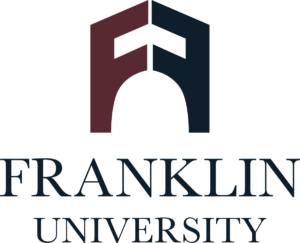 Franklin University's online BS in Communications is one of the most transfer-friendly mass communication degree online programs in the US. Not only can students transfer up to 94 credits of previous college courses, but Franklin also uses equivalency exams to reduce courses students need to take. Franklin's bachelor's in communications online program is explicitly set up as a business program, so students learn communications and media in the context of the business world – a strong job market advantage for Franklin graduates.
Franklin University has put working adults at the center of their educational mission since their beginning, way back in 1902, when it was founded with night classes at a local YMCA. Today, Franklin has so thoroughly embraced online education that 80% of students take online classes – even those that are mainly traditional on-campus students. Franklin uses personalized education and incorporates gamification concepts to make online courses enjoyable – and to help students retain more information more efficiently.
Degree: BS in Communications
Format: Online – transfer up to 94 credits
9. Fisher College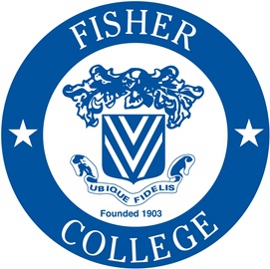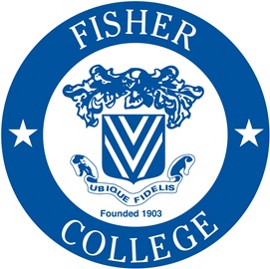 Fisher College's online BA in Communications and Media Studies is designed as an interdisciplinary program – as a modern media communications program must be, with the complexities of modern technology and a global economy. Students learn traditional principles of journalism and advertising, as well as cutting-edge digital and social media. Fisher also accepts transfer credits generously, giving working professionals and students with previous college experience a jump ahead.
Fisher College prides itself on staying small – even in Boston, MA, the city with perhaps the highest concentration of elite universities in the US. No class has more than 30 students, and all faculty members are experienced in the field. Fisher began as a business school in 1903, and the mass communication degree online program is built on the communication needs of business and industry. Graduates can expect the Fisher name to take them far, whether they are in Boston or anywhere else the media reaches.
Degree: BA in Communication and Media Studies
Format: Online – transfer up to 90 credits
10. Lynn University
Lynn University's online BA in Communication and Media degree program is built for working adults who want to enhance their career in due time, at an affordable cost. Not only does Lynn keep tuition low; students can also transfer up to 90 credits of previous college courses, and earn as much as 30 credits for work and life experience. That means that busy working professionals of all kinds can earn a mass communications degree online without a mountain of debt, or sacrificing years of their productivity.
Lynn University has been a part of the educational landscape of Florida since 1962, when it was first founded by nuns from the Sacred Heart of Mary. Today, though, Lynn is known not for nuns (they sold the college in 1970), but for its commitment to the needs of working adults and other nontraditional students in Florida and beyond. Lynn's online programs have been widely recognized for quality and value, and everything about Lynn is optimized for the adult learner.
Degree: BA in Communication and Media
Format: Online – transfer up to 90 – get 30 credits for experience
Is Media Studies a Good Degree?
This depends on what kind of career you want to pursue. If you are deeply interested in media communication, then yes! The great thing about the media job market is that it is a broad field; many employers will be looking to hire professionals who are skilled at communication or media usage. Having the knowledge and skill set to work with media will open your work life up to many career opportunities. However, keep in mind that this is also a somewhat competitive job market, as many other graduates have majored in media studies.
In a media studies program, the student will learn a great deal about the history of mass communication, different forms of media, the development of media technology, the most effective ways of communication, and the effects that mass media has on people. This broad field crosses into other areas like cultural studies, sociology, social theory, art history, film theory, literary theory, philosophy, and information theory. In learning about these special areas of interest, a media studies major can develop vital communication skills for future use.
Can I Get an Accelerated Communications Degree Online?
Yes. There are different types of communication degrees offered at various schools, including online and accelerated programs. Some degree seekers are busy professionals who would prefer to complete a program within a short amount of time. That is where an accelerated education comes in handy. In as short as eight weeks, you can earn an accelerated communications degree online.
Common courses in this area include sociology, psychology, political science, media research, media theories, journalism, film, art, literature, social media, public speaking, marketing, business communication, and more. Any of these courses are taken to prepare students for a career in media studies or communication.
Can I Get a Job With an Online Mass Communication Degree?
Yes, as long as the degree is earned from an accredited school. Accreditation lets the employer know that the school is able to meet high-quality standards set by an organization. Media studies is a large field that encompasses these types of jobs in media: media planner, social media manager, public relations specialist, web content manager, copywriter, technical writer, journalist, video producer, film producer, television producer, advertiser, marketing specialist, market researcher, and social media manager are just some mass communication degree jobs you can find. If you are wondering about the types of entry-level jobs for communication majors, you can become a public relations assistant, an editorial assistant, a social media specialist, a brand ambassador, a digital marketer, a communications assistant, reporter, a fundraiser or more.
Related Rankings:
25 Best Bachelor's in Media Communications Degree Programs
15 Best Online Media Communications Degree Bachelor's Programs
10 Most Affordable Online Media Communications Degree Bachelor Programs