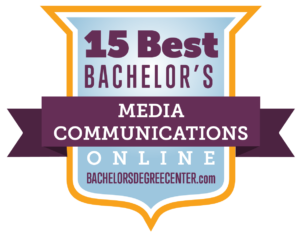 One of the biggest cornerstones of a functioning democracy is its media; there's a reason early social theorists made the press equivalent to the church, the state, and the people in importance. Because of this, many schools have dedicated degree programs for studying media and communication. Today, media communications is larger and more complex than anyone with a printing press could have possibly imagined. In the era of the Internet, media has more power of influence and cultural change than ever. And for those who want to be a part of it, a career in media and communications can start with an online bachelor's degree.
A large job market has sprung up due to the advent of newer forms of media. Employers and entrepreneurs are looking to hire experts who are able to easily navigate various forms of media in order to grow in success. Many already working in the field, or who want to make a career change, can turn to an online bachelor's completion program to earn the credentials they need. Online programs provide convenience and flexibility, but they also provide the opportunity to put new ideas into practice right away in your current job. For media communications professionals looking for a leg up on their job market competition, Bachelor's Degree Center has ranked the best online communications degree programs in the US.
Featured Schools
Methodology: Ranking the Best Online Communications Degree Programs
To rank the top communications degree online programs, Bachelor's Degree Center started with a comprehensive list of all the accredited, reputable media communications programs currently offered in a fully online or hybrid format. From there, we ranked programs according to five equally-weighted factors: Cost, Graduation Rate, Job Market Success, Reputation, and Salary. For our data, we used information from College Scorecard, IPEDS, and Niche. These five criteria help students recognize programs for their quality across the board, from affordability to career impact and return on investment.
1. Arizona State University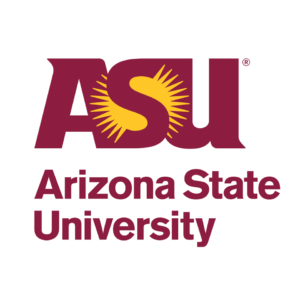 From the Walker Cronkite School of Journalism, students can earn their online BA in Mass Communication and Media Studies at Arizona State University. Students study with Pulitzer Prize-winning professors and thought leaders in the field of communications. The program strives to develop each student's understanding of the role media plays in society, as well as, its ability to influence political and social opinion. Students study media's impact on race, culture, and legal issues. Specialties such as political communications and social media add to the broad applicability of this program. This is a great way to get an online communications degree.
ASU has been identified by the US News & World Report as the nation's most innovative school. Students are given access to influential professionals in the field and the school encourages hands-on engagement. Through their programs, they graduate over 20,000 students each year. The Mass Communications and Media Studies program has won numerous accolades such as the 'Mark of Excellence' from the Society of Professional Journalists. ASU is nationally ranked and recognized as an institution turning out highly qualified professionals with the critical thinking skills the industry needs.
Degree: BA Mass Communication and Media Studies
2. CSU Global

The online BS in Communication at Colorado State University Global gives students the ability to personalize their course of study so that it meets their specific needs. CSU Global provides every student support service to enhance their learning experience. Examples include tutoring, an online library, and technical support. Their online career support center helps students to explore their career options prior to and when they enter the job market. The Writing Center is available to provide feedback and guidance for students. Getting a communications degree online has never been easier.
As the first fully online campus of a major public research system, CSU Global knows the needs of online students. CSU Global draws on each student's current knowledge base and prior professional experience, then works with current goals and life situations to develop a curriculum that meets their needs. As it is an online university, all programs are continually assessed so that they remain current in a competitive marketplace with rapidly changing technology and industry standards. They also have military and veteran-specific fee discounts to support their learning experience.
Degree: BS in Communication
3. DePaul University

With DePaul University's online BA in Communication and Media – a collaboration between the College of Communication and the School of Cinematic Arts – students have coursework relevant to all areas of communications and media. This includes journalism, digital cinema, and technology in media. The school seeks students who have a broad range of interests and curiosity so the course offerings include advertising, public relations, and organizational communication. This prepares students for career paths whether they go into mainstream media production, government, or media relations. In addition to more traditional courses such as media and culture, they also offer more specialized coursework such as Latin American television, storytelling through screenwriting, public speaking, and documentary studies. This is viewed as one of the best online communications degree programs.
DePaul is ranked nationally for their programs. US News & World Report named them one of the Best National Universities and one of the Most Innovative Universities. The Princeton Review called the university one of the Best Midwestern Colleges in the US. They were named one of the Best Value Colleges by Forbes. They have also been recognized for diversity. Students have access to thought leaders in their field. The recognition for various programs within the university attests to that assessment.
Degree: BA in Communication and Media
4. Bellevue University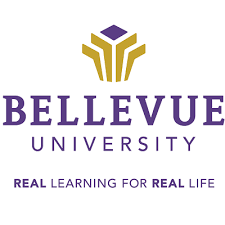 The online BA in Communication Studies at Bellevue University offers courses in communication theory, business communication, as well as, work that develops the skillsets required by traditional media, intercultural skills, and leadership. This prepares students to enter public relations, journalism, and any other digital media fields. Their philosophy is that students need a solid foundation in theory coupled with the demands of emerging technological standards. This prepares them to enter the field and adapt in a changing world. Professors are all established, experienced professionals in their own right so they are able to guide students and help them understand the basic tenets of communication and media, as well as, the more advanced topics. For an online communications degree, this is very important.
Bellevue University is accredited by a regional accreditation agency, the Higher Learning Commission. Recognized by the US Department of Education, the university is recognized for the high quality of educational services while staying affordable. Beyond its institutional accreditation, the university also has several specialty accreditations that assure students of the quality and value of Bellevue's online degrees.
Degree: BA in Communication Studies
5. Florida International University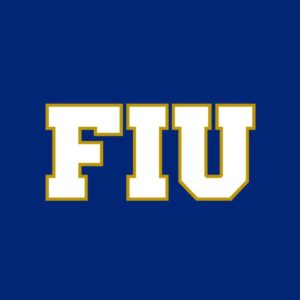 Students studying for a BA in Communication Arts at Florida International University develop a solid foundation in communication theory and practice. This equips students to go into fields such as traditional media and serve within the communications departments in corporations, government or nonprofits. One aspect that sets this university apart is that every student has a personal success coach to guide them through their chosen course of study. The programs are all designed to be very flexible and affordable to support students. They also provide training in a number of in-demand skills such as conflict resolution, crisis management, and team building. For its versatility, this is one of the best online communications degrees.
FIU recruits highly qualified professionals in their field. They are accessible to students and known for their attention to students' education. The university is accredited by the Southern Association of Colleges and Schools Commission on Colleges. They also have a number of specialty accreditations for the business school, nursing school, healthcare management education, and public health programs. Their school of journalism and mass communication is accredited by the Council on Education in Journalism and Mass Communication. US News & World Report has ranked the university as one of the best public universities in the US.
Degree: BA in Communication Arts
6. SUNY Oswego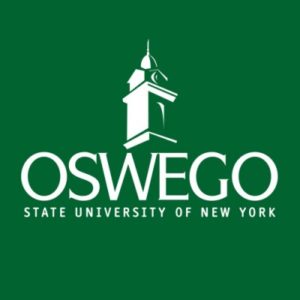 SUNY Oswego's online communications degree program offers two options: BA in Broadcasting and Mass Communication or a BA in Communication and Social Interaction. Both degree programs provide a strong foundation in communications theory and media. What sets these programs apart is that students participate in ongoing internships at the campus radio station (WNYO) or its TV station (WTOP). Students have also interned at all of the major networks (ABC, CBS, NBC, MTV, ESPN), as well as the local National Public Radio affiliate. For students more interested in film, their POV program takes students on an educational exploration of the Hollywood Film industry.
Since 1861, SUNY Oswego has been serving students. The average class size is 24:1 making it an intimate learning environment. Ninety-five percent of graduates are employed following graduation with 91% working in their chosen field. In 2019, US News & World Report names them one of the top 15 public Regional Universities in the North. They also named them as one of the top 10 among Best Value Schools in the North.
Degree: BA in Broadcasting and Mass Communication
BA in Communication and Social Interaction
7. Thomas Edison State University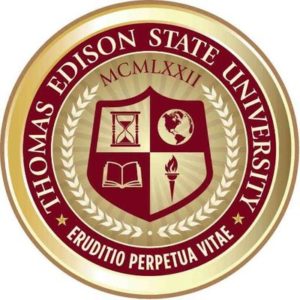 Thomas Edison State University's online BA in Communications degree program prepares students for today's modern communications careers. Courses have two focus areas students can pursue: oral communications or mass communications. There is an option to integrate both areas. The school believes that students need a solid education in the humanities for a well-rounded educational experience. Beyond the required coursework and the capstone classes, students can tailor their degree program to meet their future goals. These electives can range from broadcasting and cable production, cinema theory and radio production. This is a flexible option for a communications degree online.
Thomas Edison State University is one of the premier colleges in New Jersey. Chartered in 1972, they have a significant student satisfaction outcome with 95% of recent graduates giving the institution an 'excellent' or 'good' rating. This is also true amount alumni within the past five years. With an enrollment of 17,000 students both on-campus and online, they have graduated over 56,000 students. Most of their students are older. They are either furthering their education or going back to get a degree.
Degree: BA in Communications
8. Loyola University New Orleans
For a BA in Mass Communication, Loyola University New Orleans students have the option to specialize in broadcast, advertising, public relations, visual communication, and both print and online media. While students develop a solid foundation in communications and media theory, they also have numerous opportunities to engage in one on one and hands-on learning situations. Through their time with the school, students build a portfolio of their work and educational experiences that help them when they are starting out in the profession. Students can specialize in several areas but two distinctive programs make the school stand out. The concentration on sports promotion, social media strategies, and the Brand Lab sets students apart from other recent graduates. For an online communications degree, Loyola has several interesting options for students.
Loyola is a private, Jesuit university founded in 1904. Loyola is well known for their quality education offerings. In 2015-2016, they were recognized for producing the highest level of Fulbright scholars. US News has ranked them one of the most diverse universities in the US, one of the best regional universities in the south, and a best value. These are just a few. Fiske Guide to Colleges recognized Loyola for the access students have with faculty, small class size, high amount of collaborative work and challenging academic coursework.
Degree: BA in Mass Communication
9. University of Texas of the Permian Basin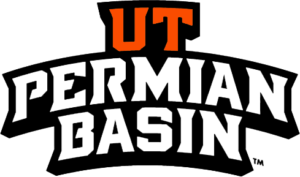 Students in the online BA in Communication at the University of Texas of the Permian Basin have access to world-class professors while keeping it flexible and affordable. Another unique aspect of the program is that there are six different start dates students can choose from. The faculty designs online coursework to be as demanding as the campus version. Following the required communications and media theory classes, students are available to tailor their elective toward their specific area of interest such as print versus broadcast journalism. The flexible course schedule and affordable cost make this the best online communications degree for busy professionals.
The University of Texas is well known for the quality of education they provide. At the provider of the online education system, the University of Texas of the Permian Basin has established itself as a leader in the field. In their 45-year history, there have been many accolades. US News & World Report ranked them among the region's best online educators, particularly for their online bachelor's programs.
Degree: BA in Communication
10. University of Memphis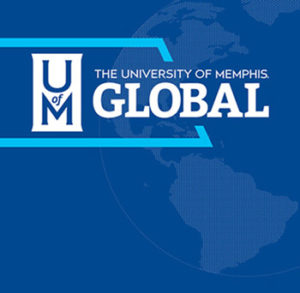 The College of Communications and Fine Art provides students with the University of Memphis BA in Communication Studies. Students enjoy the benefit of 19 full-time faculty members. While students seeking a Communications degree can complete their work online, students with a greater interest in film students will need to visit the main campus. The University provides every student with the foundation in communications they need, then supports their desire to specialize in particular media topics through the electives. Students also have the option to pursue advanced degrees following graduation in their active graduate programs. For an online communications degree, this is a good program to explore.
Founded in 1912, the University of Memphis has grown into a major research institution. They also pride themselves on the diversity of their student population and faculty who have come 79 different countries around the world. Students benefit as the campus has 25 Chairs of Excellence. The classroom ratios are also kept small at 15:1, so students benefit from personal interaction with faculty.
Degree: BA in Communication Studies
11. Webster University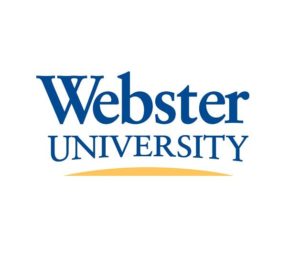 The online BA Media Communications at Webster University begins with a grounding in media theory and production methods. Students are then able to pursue electives that let them specialize in given areas. The university's methods ensure students develop critical thinking skills and understand how the media impacts the cultural and political world. One requirement of the program is that students develop and submit a portfolio of their work during their junior year. Given the flexible but challenging curriculum, this program is a good communications degree online to consider.
Webster University has been recognized for its US and international programs. Forbes ranked them in 2018 among America's Top Colleges for the 8th year in a row. They have also been recognized by Forbes and US News & World Report for their study abroad programs. They continually build their faculty of professors who are known for their fields of study. All coursework is regularly reviewed to ensure that students get an education is challenging and in step with the ever-changing media technology and techniques.
Degree: BA Media Communications
12. Brenau University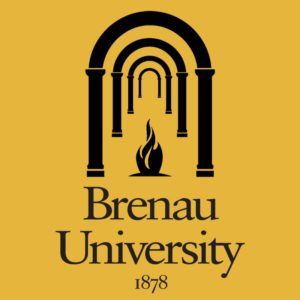 The Brenau University online BA in Communication and Media Studies program focuses on applicable, adaptable skills and knowledge that graduates can take to a wide variety of settings and industries. A grounding in the liberal arts tradition of critical thinking and analysis combined with knowledge of the most current media technology to provide one of the best online communications degree programs in the nation. Brenau students are equally equipped for work in mass media and nonprofits, government and private entrepreneurship.
Brenau University began as a women's college in 1878, but the seeds for Brenau's current status were sown in the 1960s when the college began offering evening courses for working women and men. Today, Brenau is well known for its online degree programs, and its long history of providing opportunities for working adults has made Brenau one of the best choices for an online communications degree.
Degree: BA in Communication and Media Studies
13. Southern New Hampshire University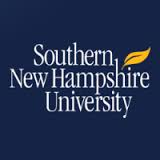 Southern New Hampshire University's online BA in Communication and New Media is a prime example of why SNHU has been recognized as a leader and innovator in online higher education. This fully online communications degree prepares students for work in the media of today and tomorrow – social media, online marketing, and whatever comes next. And that "whatever comes next" is not a mystery, since SNHU's program prepares students to be the ones who make what comes next. Adaptability, affordability, and convenience make SNHU one of the best online communications degree programs.
SNHU has become one of the foremost names in online higher education, building on a tradition of outreach to nontraditional students dating back to 1932. As an early adopter of online education, SNHU has made its mark, earning a national and international reputation. Today, SNHU is one of the fastest-growing universities in the world with more than 90,000 students – almost all of them online.
Degree: BA in Communication and New Media
14. Arkansas State University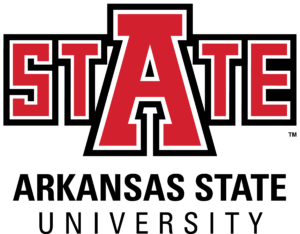 The BA in Communication Studies at Arkansas State University is designed for affordability and flexibility, providing students with reasonable tuition rates, multiple start dates throughout the year, and credit transfer plans that can shorten the process for busy working adults. One of the top-ranked public universities in the South, Arkansas State's Department of Media is ACEJMC accredited, promising students the highest level of quality in media and communications education. Graduates will have a full skill set for work in business, government, or anywhere else that command of communication is valued.
Arkansas State has its beginnings in an agricultural and mechanical college like many state universities. However, for over more than a century, ASU has turned that foundation in applied sciences into one of the foremost STEM and professional research universities in the South. Arkansas State is especially concerned with providing the opportunity for the working adults of the Deep South. That's why the university has become particularly known in recent years for its growing collection of fully online degree programs.
Degree: BA in Communication Studies
15. Mid-America Christian University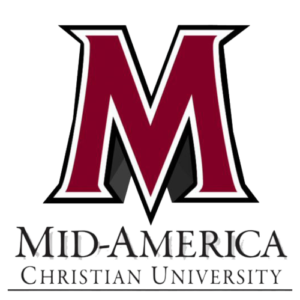 The online communications degree offered by Mid-America Christian University is quite unique. Mid-America Christian's online BS in Communications, Media, and Ethics foregrounds the role media plays in the cultural formation, leading students to understand the ethical implications of media's social influence. This unique perspective, in turn, prepares students to use their career in media communications for the betterment of society, while also building a strong foundation in media theory, technology, digital media, and work in the media industry.
Based in Oklahoma City, OK, Mid-America Christian University began in 1953 as a simple Bible college, teaching students about Christian theology in the First Church of God. However, MACU is better known today for its online programs, offering a range of bachelor's degree completion programs in business, psychology, Christian ministry, and more. With an emphasis on the needs of working adults, MACU has put together one of the best online communications degree programs out there.
Degree: BS in Communication, Media, and Ethics
Is a Communications Degree Worth It?
Absolutely. Some may think of majoring in communications won't teach you much. However, this field is extremely helpful in landing graduates in all sorts of media-related jobs. The thing about media is that it is prevalent everywhere in our society; professionals will be needed to understand and use different forms of media.
For example, social media management is one of the newest careers; 20 years ago, it was unthinkable. New careers have come about from a need to build a brand's presence online; a social media manager is adept at gaining the attention of potential customers by posting on sites like Facebook, Instagram, or Twitter.
On top of the wide range of jobs that will be available to a media studies major, there will be plenty of high-paying jobs in this competitive market. Payscale estimates that somebody with a bachelor of arts in media communication will earn $50,000 per year on average. The salary will largely depend on what kind of job you take and how much experience you have under your belt.
Will Employers Trust an Online Communications Degree?
As long as the degree is earned under an accredited program, yes. In order to check whether a school or program is accredited, visit the school's website. Information about accreditation from organizations should be listed there. For a media communications degree program, the highest standard is ACEJMC accreditation – the Accrediting Council on Education in Journalism and Mass Communications. Students hoping for media and communication careers would do well to look for ACEJMC accreditation; it ensures that the program is teaching the most current skills and information, and also making an impact in students' careers.
There are plenty of entry-level jobs related to media when a graduate is first looking to enter the job fields. The more experience the entry-level worker can gain, the more opportunity for advancement in media and communication careers will open up. As mentioned before, social media manager is a common job for this major. Marketing, in general, is a popular area of work; a media studies major could find a job as a marketing strategist, marketing director, digital media specialist, market researcher, or public relations expert. You could also become a content writer, content management specialist, technical writer, copywriter, or journalist if you enjoy writing. There is also the option of working as a producer in video, film, television, radio, podcasting, and more. Media and communications careers are as varied as media itself.
What Will I Learn in an Online Media Communications Program?
Communication studies is a field that explores the ability to convey a message, and media studies look at the platforms used to share the message. Thanks to mass media, communication can be performed through a variety of outlets, including writing, radio, film, television, social media, and other forms of sharing.
Media courses tend to cover areas like information theory, rhetoric, cultural studies, sociology, psychology, anthropology, philosophy, political science, feminist theory, film theory, literary criticism, media technological development, and modern marketing strategies. A program generally goes over the history of mass media, the methods used to persuade or inform people, and the different forms of communication used in today's world. Ultimately, a media or communications program should prepare students for a career in media. To get a better idea of the common media studies syllabus, visit the program's web pages to see what courses are listed.