Sports management is a growing career field, reflecting the multi-billion dollar American athletics industry. It's an occupation that many come to naturally, particularly former college and professional athletes, and one that many professionals begin without a college degree. That makes bachelor's degree completion programs a great investment for people in sports administration jobs who want to see career advancement and promotion.
Getting a Sports Management Degree Online
Online education offers a number of advantages over on-campus education for sports management. The main benefits include lower costs and more schedule flexibility. Since many students attracted to a bachelor's in sports management are already working in the field, and need a degree to advance, online programs provide the flexibility to keep their job while earning their degree. Students choose to take online courses in order to create more control over their schedules. Online degrees in sports management also mean no commuting to and from school. And with contemporary online learning technology, students can interact and network just as effectively as they can in a on-campus class.
There are many options for specialization available online as well, such as a sports analytics degree online, or an online recreation management degree. In fact, a full sports degrees list would stretch far, since the athletics industry is so broad. Online sports administration programs will have the challenge of reflecting that broadness, and at the same time, giving strong concentration. Bachelor's Degree Center is dedicated to finding the very best online options out there for aspiring sports management professionals.
Methodology: Ranking the Best Sports Management Degree Online Programs
To find the best online degrees in sports management, Bachelor's Degree Center searched out programs offering fully online, hybrid, or accelerated programs designed for bachelor's degree completion, or for a complete online 4-year degree. BDC considers only regionally accredited institutions with a proven track record of providing students with meaningful degrees. To rank programs, BDC editors used 5 criteria: Cost, Reputation, Alumni Salary, Graduation Rate, and Job Placement, with data gathered from IPEDS, College Scorecard, and Niche.
Many of the featured programs are also accredited by COSMA (Commission on Sport Management Accreditation), which ensures that the online education will have the quality of in-person schooling.
1. University of Florida
The University of Florida's online sports management program prepares students for the many sides of sports management. UF's sports management degree online program prepares students for all sorts of different pathways, with courses in areas like Sports and Society, Sports Marketing, and even Sports Facility Design. Students get a background of core classes in business and management that emphasize leadership and communication, to take on roles as varied as Athletic Director, Professional Sports Scout, and Sports Financial Analyst.
UF Online is all about getting rid of barriers. Just because you have a busy life doesn't mean that you shouldn't advance your career. UF Online agrees, and that's why it provides lots of flexibility and opportunity. Online students earn the same degree that on-campus students earn. They also have access to the same resources. That's why the US News and World Report ranks UF Online in the top 5 Best Online Programs nationwide.
Degree: BS in Sports Management
2. University of Iowa
The University of Iowa's online BS in Sport and Recreation Management provides students with a broad foundation in business and the athletics industry, as well as several concentrations: Business Studies, Coaching and Sport Instruction, Entrepreneurship, or Interscholastic Athletic Activities Administration. University of Iowa has the classes and resources students need for managerial careers, coaching and scouting, or higher education administration. For students looking for an online sports management program with limitless pathways and options, Iowa is the place.
Not only is the University of Iowa the oldest university in the state, but it's also one of the best in the nation. As one of the top public research universities, the University of Iowa offers resources for online students that smaller institutions can't, including top-notch student supoport. Its sports and medicine programs consistently win recognition across the country. Valuing diversity, leadership, and creative exploration, the University of Iowa's sports management degree online is just the tip of the iceberg.
Degree: BS in Sport and Recreation Management
3. Concordia University Saint-Paul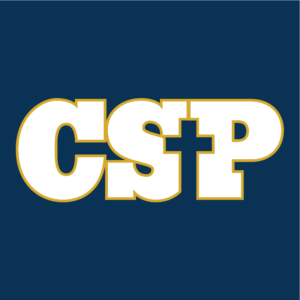 Concordia University Saint Paul's online BA in Sports Management provides students with the broad spectrum of knowledge and skills that defines a bachelor of arts, combined with practical skills in leadership and management. From a foundation of theory and best practices, students learn how to apply that knowledge. They get all of the legal, business, and physical knowledge that they need to work in a variety of athletic settings – professional, collegiate, and more. Concordia Saint Paul's Sports Management degree online is designed for convenience, with accelerated 7-week courses.
Concordia Saint Paul paves the way to student success. Along with the other members of the Concordia University System – a nationally-respected Lutheran higher education consortium – Concordia Saint Paul is known as a leader in online education. CSP is consistently ranked among the best online educators, but as a Christian liberal arts school, Concordia also take a wholehearted approach to learning. For an online sports management program that places an emphasis on ethics and service, Concordia is a unique choice.
Degree: BA in Sports Management
4. Bellevue University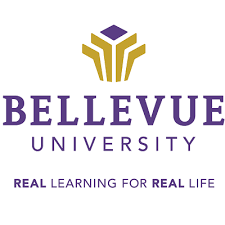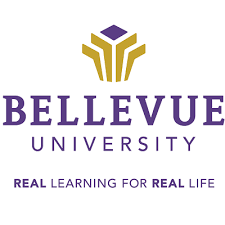 Bellevue University's online Sports Management program will help students learn to handle all of the challenges of leadership in the sports industry. Bellevue's program offers either a BA or a BS in Sports Management; the only real difference between the two is a statistics requirement for the BS. Students learn all they need to know about sports, business, and legal issues. Bellevue will help you gain advanced knowledge and critical thinking skills that you'll need throughout your career. At Bellevue, you can also take all of your classes for your Sports Management degree online.
Bellevue University instills the knowledge and resources that students need to get a head start in their careers. Bellevue was founded in 1966 specifically for working adults and other nontraditional students, and no one understands their unique needs better. Programs at Bellevue offer all kinds of flexibility for busy students, either online or on-campus in Bellevue, Nebraska. The online programs work especially well for adults with jobs and responsibilities. Overall, Bellevue will help you make the most of your education.
Degree: BA or BS in Sports Management
5. University of Minnesota Crookston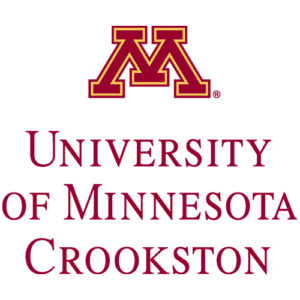 University of Minnesota Crookston's BS in Sport and Recreation Management degree recognizes that Sports Management is growing. As the field grows, it's going to need more skilled managers. This program helps students become the best managers that they can be. Students here get prepared for a fast-paced, constantly-evolving career. By the time you graduate, you'll have a very valuable set of skills. If you want lots of practicality and challenge with your online Sports Management program, then the University of Minnesota Crookston is a great place to be.
UMC is just one of five campuses in the University of Minnesota system. As a small regional campus, UMC offers students the resources of the University of Minnesota system without all of the overwhelming parts of attending a big school. Classes here take a hands-on approach, and faculty and staff are known for their supportive approach to education, especially for working adults and other nontraditional students. One of the best sports management degree online programs makes UM Crookston a smart choice.
Degree: BS in Sport and Recreation Management
6. Maryville University
Maryville University's online Sports Management program offers two different tracks in Sport Business Management: Sport Data Analytics or Results-Centered Sales. These are two distinct sides of sports management – one technical, one business – and they offer a route into a booming field for a wide variety of students. Either way, all classes are completely online, and students are not required to visit their St. Louis Missouri campus. Both programs were built in partnership with Game Face and Rawlings, so you know that you're getting the most relevant knowledge with this Sports Management degree online.
Maryville University is completely student-focused. Degrees from Maryville open pathways to successful careers. Faculty and staff stay dedicated to helping students make their dreams come true. If you have the drive and passion, your educators will help you channel it on a clear and straightforward pathway. With mentorship and expertise from real industry leaders, you'll be prepared no matter where your career takes you.
Degree: Rawlings Sport Business Management – Sport Data Analytics and Results-Centered Sales concentrations
7. Florida International University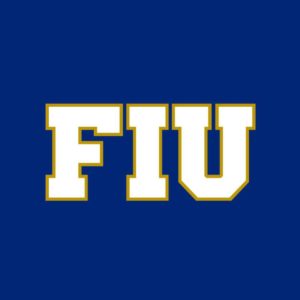 Florida International University's BS in Recreation and Sport Management degree online program prepares students for a fast-paced business world that requires quick decisions. Since you're going into a dynamic field, this program offers dynamic classes. Students learn about marketing, communication, different fitness options, and more. This online Sports Management degree will open career doors and prepare you for whatever your business future may hold.
FIU Online provides opportunities for lifelong learners. If your education matters to you, you'll find yourself at home here, even in the online environment. This school is both a research institution and a teaching institution. Students get the best of both worlds. You'll get all of the one-on-one attention that a teaching school can provide. You'll also get all of the innovation that comes from research. As a student, you'll partner with real industry experts. Ready to be a part of a growing tradition? Check out Florida International University.
Degree: BA in Recreation and Sports Management 4+1 masters available
8. McKendree University
McKendree University's online Sports Management program is explicitly designed for former athletes who want to stay in athletics on the business side. From managing individual athletes to managing a recreational facility, Mckendree's classes make sure students are fully prepared for the modern sports industry. This online program offers plenty of flexibility. Students learn basic and advanced skills that will keep you competitive after graduation. McKendree's Sports Management degree online, you can take charge of your own experiences.
McKendree is a private university – the oldest in Illinois – dedicated to students who want to make a difference. Classes go beyond simple academics. Students here learn all about decision making and leadership skills. McKendree's student support, connections, and alumni network provide a wealth of opportunities after graduating – so much so that McKendree has a 97% job and grad school placement rate.
Degree: BBA in Sports Management – transfer up to 90 credits
9. California University of Pennsylvania
California University of Pennsylvania's BS in Sports Management online degree program is unique in offers a concentration in golf – a rarity for online programs. Aside from golf-specific classes, students learn about the business of sports in general. They learn how to manage major facilities, make sales, and come up with the best marketing strategies. Recent graduates have all sorts of exciting careers. If you want your own exciting career, this online Sports Management program has what you need.
Cal U is known throughout the Northeast as an affordable, high-quality university; with more than a century and a half behind it, Cal U provides lots of opportunities. Students learn and research in cutting-edge facilities, and online students access classes with the most current online educational technology. Cal U combines quality with affordability, giving students a great educational experience. In fact, the Princeton Review has named Cal U one of the best schools in the northeast for 13 years in a row.
Degree: BS in Sport Management Studies – Golf option
10. California Baptist University
California Baptist University's online BA in Sport, Recreation, and Fitness Management is an accelerated program that takes an average of 16 months to complete. The degree is interdisciplinary. By graduation, students are ready for any number of career options. Those who complete the program gain leadership skills not only through their coursework, but through experiential learning as well. They take these skills into all kinds of sports management jobs, along with CBU's Christian-based ethical and service-oriented practice.
California Baptist is a Christian school dating back to 1950, but in recent years the university has become known especially for its online degree programs. CBU's online programs are just as faith-based as its on-campus programs, with courses rooted in Biblical principles. Its online classes offer more than just reading and assignments. In fact, the experience in programs like the online sports management degree is almost as interactive as a regular classroom experience. Having won lots of awards and recognition, CBU provides education quality.
Degree: BA in Sport, Recreation, and Fitness Management
11. University of Northwestern Ohio
The University of Northwestern Ohio's online BS in Sports Marketing and Management program is comprehensive. Whether you want to start your career or advance the one that you already have, UNO's online sports management programs provide the goods. Students build a foundation in business and management, as well as learning how sports impact society, interacting with ethics, law, and history in the US. This academic learning is combined with internship opportunities so that UNO's sports management degree online program puts students on the path to career success.
The University of Northwestern Ohio is a private, open-admissions school with lots of options. This school is a leader in many of its programs and is known for its entrepreneurial spirit. The school combines small class sizes with big resources. It has several athletic teams and state of the art sports facilities, which is great for Sports Management students. Students at this school become free-thinkers, leaders, and confident professionals.
Degree: BS in Sport Marketing and Management
12. Eastern Kentucky University
Eastern Kentucky University's online Sports Management degree program uses accelerated courses that take place in 8-week sessions to help working adults earn their degree faster. Courses start 6 times per year, so students get a lot of flexibility. Students can also transfer up to 90 credits. EKU's sports management degree online program will lead to all sorts of opportunities, and advisors are in place to help students at every step of the way. Students who flexibility and speed in an online degree can trust EKU.
EKU is a respected public school that has provided higher education for more than 100 years. It combines liberal arts with practical training. Its online learning programs fit into busy adult schedules. In recent years, EKU has branched out to become a leader in distance education, with everything from online certificate programs to online doctoral programs. Faculty and staff here know how to teach online classes effectively. Online students get the same content and expectations that on-campus learners get. US News and World Report ranked EKU among the best online programs in 2018.
Degree: Bachelor in Sports Management
13. Averett University
Averett University's BS in Physical Education – Sports Management concentration is offered through Averett's signature Individually Designed Education for Adult Learners (IDEAL) program. In this online sports management program, students can customize their educational experiences. This way, they get exactly what they need. Students finish their studies on their own time. Like EKU, Averett has a generous transfer policy, which means that they may be able to graduate quickly. With Averett's sports management degree online, students get the skills they need on their own terms.
Averett University is one of the best schools in Virginia, serving students for more than 150 years. However, its contemporary resources and innovation provide exactly what students need today. The cutting-edge online program has helped many adult learners. Students here enjoy opportunities that they couldn't get at other schools. Averett's programs set students up for a lifetime of success.
Degree: BS in Physical Education – Sports Management
14. Central Methodist University
Central Methodist University's online BS in Sports Management program helps learners turn talent and drive into a fulfilling career. Students learn a wide variety of skills and become prepared for all types of career scenarios. With everything from financial skills to people skills, this program instills the knowledge that everyone in sports management should obtain. Many of these skills come from hands-on learning opportunities. Overall, Central Methodist provides a well-rounded and accessible Sports Management Degree online.
CMU is the only United Methodist university in Missouri. This private, liberal arts school offers high-quality academics. CMU values communication, curiosity, and community. This school appeals to students who want to make a difference in the world. If you want to change lives in the world of Sports Management, CMU will help you achieve your goals.
Degree: BS in Sports Management
15. Shorter University
Shorter University's online BS in Sports Management program fully explores the relationship between sports and business. Shorter trains students to become leaders in the field through 12 different internship options – major arenas, minor league teams, YMCA and Boys and Girls Club, and more. Students also get opportunities to volunteer throughout their studies, making further connections and earning more experience. Shorter's comprehensive online sports management program is effective and thorough.
Shorter University believes in the life-changing power of education. The Christian faith is the cornerstone of Shorter. All classes come from this perspective. If you want to grow your faith along with your knowledge, then this school could be the right choice for you. This school also emphasizes service and academic excellence. Having won several awards, Shorter University is a challenging and rewarding school for both their Rome, Georgia campus students and their growing global community of online learners.
Degree: BS in Sports Management
What Kinds of Online Sports Management Degrees are There?
Aside from a general degree in sports management, there are a variety of different degree types in this field. For example, an online recreation management degree is available for those who wish to focus on recreational activity. People with this kind of degree can find a job as an event planner, recreation coordinator, general manager, sales manager, and more.
If you are interested in analyzing and improving athletic performances, then you can earn a sports analytics degree online. This type of program teaches majors how to collect information, analyze data and statistics, and provide relevant knowledge to improve the performances of athletes and teams. Sports analytic managers often have influence over the decision-making of a team.
There are also online sports administration programs available to career seekers. While sports management and sports administration are often used interchangeably, these terms do not represent the same concept. Management tends to be more business oriented while an administration focuses more on athletic development. Working with large organizations, finding sponsors, promoting events, and developing business relationships are just some responsibilities that a typical manager carries out. Administrators tend to work directly with athletes by scouting talent, honing athletic skills, managing team rosters, and representing talent. Both managers and administrators often work together on projects or events.
Will an Online Sports Management Degree Pay Off?
It's absolutely possible to get any number of sports administration jobs with an online degree, especially if you attain one of the higher paying careers within the field. Sports management degree jobs are a broad range, from professional to amateur, national to local, and sports administration salary is similarly broad. The Bureau of Labor Statistics reports that most sports managers make anywhere between $35,000 to $42,000 per year; sports management degree jobs can open a lot of doors, though. Sports agents and majors who represent professional athletes or teams make an annual earning of $94,870 on average. Sports administration jobs include areas like marketing, and marketers and promoters of sporting events can make around $80,990 per year.
Just like on-campus sport management majors, people with online sports management degrees are able to gain employment in the same areas. As long as the sports management program is COSMA accredited, a graduate should have no problem finding a job with an online degree. Sports management degree salary entirely depends on your success – there's a lot of money in sports, and sports administration salary can make a comfortable living, or yacht money.
What are Some of the Usual Sports Management Degree Requirements?
Majors will likely learn about the fundamentals of athletics in sport management degree classes: courses in fitness science, nutrition, sports medicine, physiology, and biochemistry are common sports management degree requirements. You may also learn job skills that are valuable to the field such as teamwork, leadership, organization, marketing, promotion, finance, and communication.
For those who are deeply passionate about sports, sports management or administration is a great pathway to follow. As a recreational activity and a form of entertainment, sport remains incredibly popular among Americans. Participation in athletics allows for individuals to foster physical fitness, healthy competition, skill development, teamwork, and community, and these are at the center of sport management degree classes. Sports management degree requirements will also include highly specialized areas for programs that offer concentrations like sports data analysis, or focus on particular sports, like golf.
Related Rankings:
25 Best Bachelor's in Sports Management Degree Programs for 2019
10 Fastest Online Sports Management Degree Bachelors Programs for 2019
10 Most Affordable Online Sports Management Degree Bachelor Programs for 2019