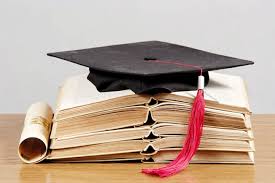 One of the most valuable ways to invest in your education, career and future is by pursuing a bachelors degree. Whether you are a high school student or adult looking for a great place to find information regarding taking the next step in your college education, you've arrived at the right place! Our mission is to help you on your quest to secure the best educational foundation upon which to build a lasting career and long term success!
We have the resources dedicated helping you with every step along the way to getting your bachelor's degree online, advancing your career, and aligning your education with your aspirations!
From answering your questions regarding securing funding through scholarships, grants, tuition programs, and other relevant concerns,
To selecting the best online or on campus degree program,
And even specializing your bachelor degree experience,
We have all you will need to make the best choices for your present (and future) educational needs, career goals, and overall success!!
A bachelor's degree is the standard undergraduate program offered at senior colleges and universities to certify academic achievement beyond high school. Also called a baccalaureate, the bachelor's degree typically follows a 120-credit course sequence that can be completed in four years if 15 credits are passed each semester. The first half of bachelor's programs consists of general education courses, such as English composition and algebra, that could be transferred from associate degrees. Bachelor's degrees then offer majors for 10 to 16 field-specific courses. The NCES Digest of Education shows that the number of bachelor's degrees conferred in America has risen from 839,730 in 1970 to 1.894 million in 2015. Many professional industries now consider a baccalaureate the prerequisite for entry- and mid-level careers.
Are Fewer People Enrolling in College Bachelor Degree Programs?
It may seem like there's a growing disenfranchisement with college and the pursuit of a degree. Some reports of lower rates of college attendance can make it seem as if many people have chosen to forego college altogether to pursue other avenues of career placement and advancement.
There's some truth to these claims. Student loan debt, financial aid problems, increasing costs of admission to many colleges, and other factors have contributed to some decline among certain demographics. However, the overall enrollment rate hasn't drastically dropped, it only changed. More students are pursuing a bachelor's degree from specific segments of the population than ever before.
A bachelor's degree is still very viable, and there are many ways to achieve that degree without going deep into debt. According to the National Center for Education Statistics, enrollment has grown for certain demographics. There are fewer full-time traditional students, but many part-time students pursuing an online undergraduate degree. The four-year degree has turned into the six or seven-year degree, with working adults pursuing a credential that will help their career. Community colleges remain strong as well.
A pandemic and fluctuating economic conditions contributed the most to the decline. However, the worth of a bachelor's degree hasn't demonstrably changed. A bachelor of science degree (BS degree) from nonprofit public schools in an in-demand field will always have value.
Are Bachelor's Degrees Less Important Today?
A bachelor's degree holds as much value in the job market as ever. The increase in an educated workforce means that many sectors consider a bachelor's degree as a bare minimum requirement for employment. However, some caveats exist concerning bachelor's degrees.
While they remain important, some societal changes have made gaining a bachelor's degree something to put serious consideration into before pursuing one. Going for the easiest bachelor degree isn't always the right move. Market shifts and changing attitudes have made it imperative that those who seek a bachelor's degree first consider their future goals and the direction in which markets trend.
For example, looking at the best majors for the future will probably give a far better ROI than attempting to pursue a degree in something that may phase out sooner than later. Your area of study matters. Some of the best college majors for the future include things like:
Cybersecurity
Software development
Industrial engineering
Electrical engineering
Economics
Medical technology
This isn't an exhaustive list, but it should give prospective students something to consider. The future isn't set in stone, but it's not hard to see what industries will play a major role in the things to come.
A degree aimed at a career in an industry that will play a role in the future development of technology, infrastructure, and energy will likely offer far more of a return than a degree that follows a fading industry. A bachelor's degree can help prepare someone for the future, and that's where the value of these degrees comes into play today.
What Are the Benefits of a Bachelor's Degree in Today's Job Market?
It's important to look at the potential benefits gained from obtaining a degree to understand just how important a bachelor's degree really is in today's job market. Many of the benefits of a bachelor's degree have a lot to do with placement, advancement, and greater salary potential.
People with at least a bachelor's degree have access to far more job and career opportunities than those who lack a degree. A bachelor's degree works as a major stepping stone for both education and career advancement. After all, they lead to graduate programs and beyond. So, for those who want to pursue a postgraduate level education, then starting with a bachelor's degree makes the most sense.
A bachelor's degree also gives graduates a skill set that they can then use in several ways, not just in the field of their chosen major. The critical thinking skills associated with bachelor-level education represents a soft skill, and soft skills have applications in any fields of study or profession.
What Are the Best College Majors for the Future?
Pinpointing the best majors for the future only requires an applicant to look at the growing trends of today. In addition, some professions have universal and timeless qualities that mean they're applicable now and in the future. Before seeking the best college majors for the future, an applicant needs to have a goal.
It would make no sense to pursue a degree strictly based on what the applicant may think the future will hold for it. Nor is it advisable to seek the easiest bachelor degree unless that degree lines up with the ultimate goals of the applicant.
No matter the goal or passion, there's likely a major that will satisfy someone in both the near and long-term. Many of the best college majors for the future have applicability across a wide spectrum of career types and professions.
Some of the best majors for the future include practically any STEM degree. STEM stands for science, technology, engineering, and mathematics. Not only do these disciplines encompass a host of future-proof educational opportunities, they're actively funded and pushed by various industries in the public and private sectors.
Healthcare of practically any type also represents some of the best college majors for the future. More people require more high-quality healthcare options of every conceivable type.
There's an incredibly high demand for healthcare professionals, healthcare data experts, healthcare technology experts, and all the healthcare personnel that serve these industries. That demand will grow, and now is a great time to start down that career path.
Many other careers have a bright future, and some occupations will always play a necessary role, no matter the year. There will always be a place for social work or BSN nursing. Human resources, public health, business management – those will always be there. Graphic design or creative writing? Maybe consider your level of entrepreneurship – a creative arts degree will mean having to make your own career.
So, it's not so important to strictly try to predict what might work best in the future when there are so many opportunities right now that will carry forward anyway. Choosing the path that will place the applicant closer to their goals and desires will still bear fruit in the future. There are so many degree options today that undergraduate students may feel lost.
But the type of degree you get doesn't doom you – use your critical thinking and work experience to increase your earning potential with a master's degree.
Is It Better to Choose a Trade School Over a Bachelor's Degree Program?
Trade schools certainly offer a lot of value depending on the goals of the applicant. A trade school often requires less time, less in tuition costs, and can give someone a set of skills they can put to use immediately. However, trade school and college aren't mutually exclusive.
Learning a trade can become an important stepping stone to higher education. This is especially true for job advancement or for pursuing a finer understanding of the trade in question. There's no right or wrong between choosing a trade school and a degree program. Sometimes one leads to the other.
Applicants would need to research what option will work best for their needs and goals. Some degree programs and technical colleges offer the type of hands-on approach to coursework that can lead to a skill, a degree, and job placement opportunities, much like a traditional trade school, so there's that to consider as well. Applicants have options and should definitely explore them.
Benefits of Pursuing a Bachelor's Degree
Bachelor's degrees are critical résumé components that will prove to employers your skill sets, discipline knowledge, and ambition for learning. Landing a solid job with upward mobility virtually requires a baccalaureate. The Bureau of Labor Statistics shows that the unemployment rate for bachelor's degree holders is 2.7 percent, which is significantly less than the 5.2 percent for high school grads. Finishing a bachelor's also improves salary potential by rising median weekly earnings from $692 after high school to $1,156 after college graduation. A bachelor's degree not only lays the foundation for advanced study in graduate, medical, and law schools for even greater ROI but also seem to affect other important of aspects of life – like salary, marriage success, and increased job satisfaction.
Different Types of Bachelor's Degrees
Searching college catalogs you'll find that bachelor's degrees are given various two- and three-letter codes to signal the different types of specialties available. Perhaps the most awarded is the Bachelor of Arts (B.A.), which is rooted in the liberal arts and humanities with foreign language requirements but extra flexibility in choosing electives. The Bachelor of Science (B.S.) is an analytical-based degree given in technical fields with greater depth in math and science. The Bachelor of Business Administration (B.B.A.) is a specialized undergrad degree delivered by B-schools to build practical skills for day-to-day business operations. The Bachelor of Fine Arts (B.F.A.) is another specialized option for creative undergrads to build art studio experience. For a more in-depth understanding of bachelor's degrees, particularly online programs, see our guide From a Distance: Your Comprehensive Guide To Online Bachelor's Degree Programs.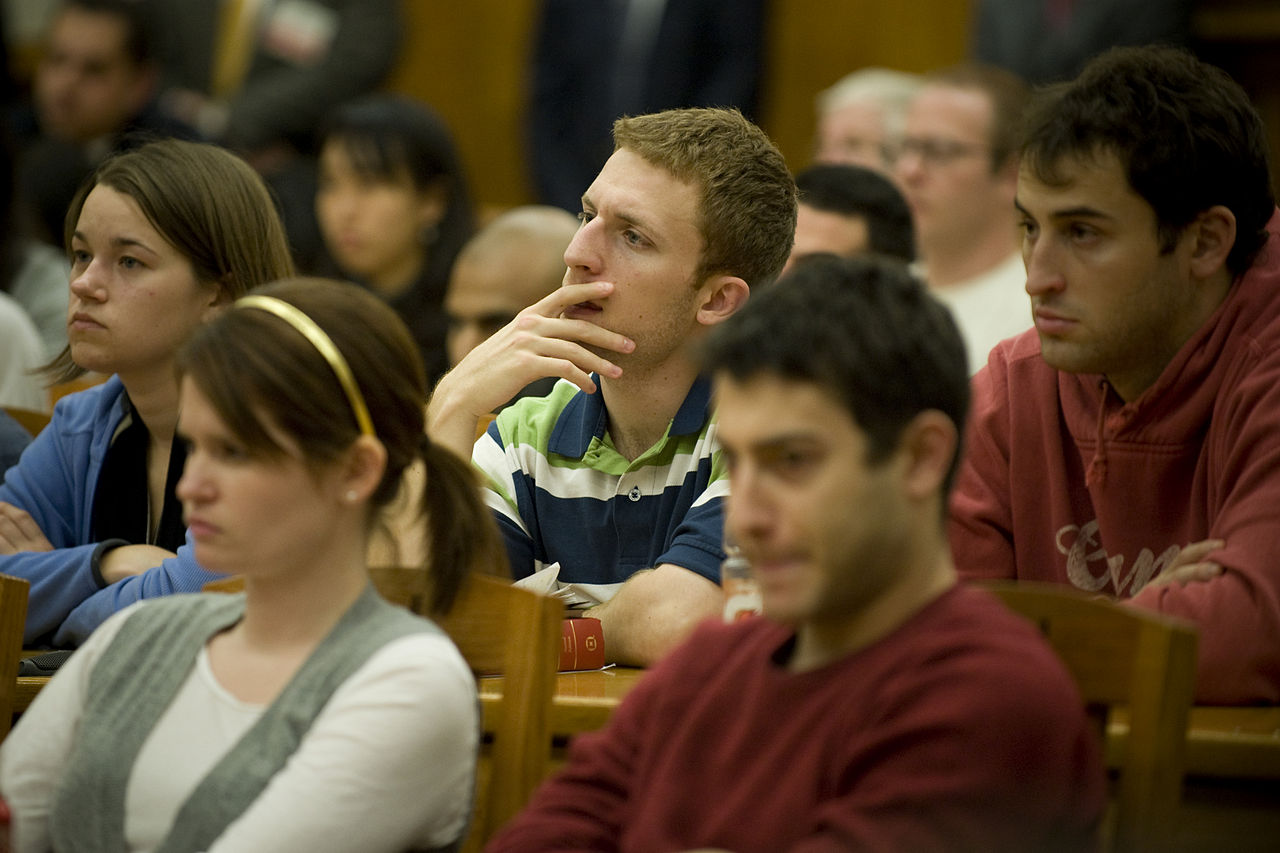 Most Popular Bachelor's Degree Majors
Although the Census reports that bachelor's education reached a record-high in 2017 at 33.4 percent, these U.S. adults aged 25 or older have an array of majors. Hundreds of majors are offered beyond the B.A./B.S. differences. Niche reported that business and management majors are the most popular with 290,928 graduates annually. Bachelor of Science in Nursing programs come in second to create 128,323 RNs for clinical bedside practice each year. Psychology is the third most awarded bachelor's major where 127,597 grads dig into the human mind and behavior yearly. With 118,215 recipients, biology is the fourth most widely granted bachelor's focused on studying the science of living things. Engineering, education, finance, and communications round out the top eight. Check out and compare our reviews of the most popular bachelor's degree majors by perusing our rankings:
Career Opportunities with a Bachelor's Degree
The Georgetown Public Policy Institute's research depicts that 35 percent of job openings by year 2030 will require a bachelor's degree or higher. Twenty-three of the BLS' 30 fastest-growing occupations demand a college degree. For example, operations research analysts will see their bachelor's-level jobs grow by 30 percent! Great prospects exist for financial advisors, cartographers, translators, forensic science technicians, biomedical engineers, addiction counselors, and athletic trainers. Bachelor's graduates also qualify for some high-paying jobs earning six figures. For instance, engineering managers have a mean annual wage of $143,870 with a bachelor's degree according to the BLS. Other top-paying careers include IT project manager, petroleum engineer, marketing director, natural sciences manager, and airline pilot.
Finding the Best Bachelor's Degree for You
Picking the right bachelor's is a monumental decision, but it doesn't necessarily have to start your freshmen year. Up to 50 percent of college students have undeclared majors, and one in eight undergrads change their major at least once. Use your freshman experience to reflect on your interests and consider your learning style. Auditory learners may be excellent speech-language pathology majors while visual learners could be great architecture majors. Choosing a respectable college is crucial for a bachelor's degree in any field. Double check that the program is regionally accredited by one of six CHEA recognized agencies for the best credit transfer. Pay attention to bachelor's degree rankings from publications like the U.S. News and Bloomberg BusinessWeek. Asking a career counselor for extra guidance is also wise.
What Can You Do With a Bachelor's Degree? Guides to College Majors and Careers
We've told you, at length, why you should get a bachelor's degree. You know, by now, that a bachelor's degree is the first step to a professional career, and that workers with a bachelor's degree, on average, make considerably more than someone with just a high school diploma – even in the same field or job. But what can you do with a bachelor's degree, really, that you can't do without it? That's where BDC's "What Can I Do" guides to college majors and careers come in.
All bachelor's degrees are not created equal. Bachelor's Degree Center's guides to college majors and careers are designed to give you a thorough, unbiased look at a full range of bachelor's degree types, their advantages and disadvantages, and what you accomplish when you get a bachelor's degree that is right for you. Just as our rankings point you to programs that have proven their quality and value, our "What Can You Do With" guides to college majors and careers help you decide what educational path will help you find the kind of work you want, and the kind of pay you deserve.
A Final Word
We here at Bachelors Degree Center know that picking the right college can feel like finding the needle in a haystack. The National Center for Education Statistics reports that there are 7,253 Title IV post-secondary institutions nationwide. That's a lot of colleges for young freshmen to sort through and research. Many instead turn to rankings to relieve anxiety the college selection process. Each year, several publications like the U.S. News and World Report, Forbes, Princeton Review, and now us at Bachelors Degree Center issue rankings to recognize the country's best and brightest universities. Rankings are important sources of information that can help new students determine which college is the right investment.
Whether you have zero or 60 college credits, a bachelor's degree could be the perfect next step to advance the abstract thinking, communication, leadership, and organizational skills that employers demand. Applying to a bachelor's program will always require a high school diploma, GED certificate, or passing HiSET score. Four-year colleges will generally look for a preparatory curriculum that includes 3+ grades of English, math, and science. Putting in the effort for a bachelor's degree pays off more than financially though since college grads are 44 percent more likely to report having "good" health.