Enrolling in the fastest bachelor's degrees online that are also high-quality programs can save nontraditional students from collegiate journeys getting increasingly lengthy. The NSC Research Center reported that the average bachelor's major takes 5.1 years, but enrollments can last as long as 8.8 years! One-fourth of students, around 370,000, don't graduate within six years. While Complete College America suggests taking 15 credits per semester, this isn't always feasible for working adults unless learning is accelerated. Luckily, many accredited online universities are jumping on the bandwagon to shrink semesters into speedy chunks of four to 10 weeks. Online bachelor's completion programs are also exploding to support transfers who've already finished up to three years of schooling. Let's look into six fast, high-quality online bachelor's programs that won't require eons of study to reap the Huffington Post's college benefits.
DeSales University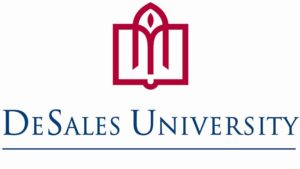 DeSales University, America's 111th best value on WalletHub, is a private, Catholic liberal arts MAC school opened by Joseph McShea in 1961 that's endowed for $69 million to educate 3,309 Bulldogs at its 400-acre Center Valley campus near Coopersburg or online. The ACCESS Program has monthly starts for 12 MSCHE-accredited, accelerated bachelor's degrees like the B.S. in Homeland Security, B.S. in Pharmaceutical Marketing, B.S. in Financial Planning, and B.S. in Management that accept 75 transfer credits before six-week Blackboard courses.
Fisher College Boston

Fisher College Boston, the North's 32nd best college on the U.S. News & World Report, is a private, nonsectarian "College of Distinction" that's endowed for $30.4 million to instruct 2,560 Falcons at its Beacon Street campus and online via Blackboard. The Division of Accelerated & Professional Studies currently offers 24 undergrad majors, such as the B.S. in Health Information Management, B.A. in Psychology, B.S. in Criminal Justice, and B.S. in Computer Information Systems, with eight-week, NEASC-accredited classes for fast completion in 2.5 years.
Granite State College

Granite State College, America's 229th best liberal arts school in Washington Monthly, is a public, civic-engaged USNH constituent created in 1972 that's budgeting $75 million to serve 3,274 students from 47 states either on Moodle or at seven New Hampshire locations. The Adult Education Division squeezes two six-week, NEASC-accredited courses into every term to tackle 31 bachelor's like the Early Childhood Education B.S., Digital Media B.S., Human Resources Administration B.S., and Social Studies B.A. in under three years.
Immaculata University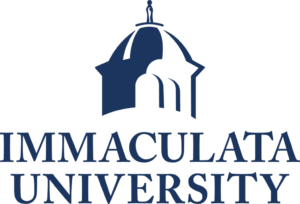 Immaculata University, Eduventures' #1 best college for retention, is a private, Catholic ACCU member established by the Sisters of Mercy in 1920 that's welcoming 3,100 Mighty Macs to its 375-acre Malvern campus in the Philadelphia Archdiocese and Moodle platform. The Online Learning Division accepts up to 72 transfer credits to complete nine MSCHE-accredited bachelor's, including a B.S. in Cybersecurity, B.S. in Organizational Behavior, B.S. in Allied Health for Clinical Professionals, and B.S. in Business Leadership, in as few as 16 months.
National Louis University
National Louis University, America's 19th best non-traditional school on College Factual, is a private, nonprofit 2017 OLC Digital Learning Innovation Award winner that's endowed for $29.8 million to teach 4,780 adults from Chicago to Tampa and online via D2L Brightspace. The College of Professional Studies & Advancement boasts fast "time-to-degree" scheduling with five-week, HLC-accredited eLearning courses for six bachelor's offerings like the Applied Communications B.A., Human Services B.A., and Health Care Leadership B.S.
University of West Georgia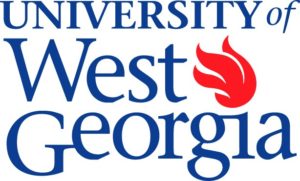 The University of West Georgia, Forbes' 21st best online business school, is the fourth-largest public, coeducational Peach State APLU member that's generating a $564 million economic impact by training 13,520 Wolves from 73 nations on Blackboard and at the 644-acre Carrollton campus. Six-week, SACS-accredited online courses quickly lead to 12 bachelor's, such as the B.S. in Sociology, B.S. in Political Science, B.B.A. in Finance, or B.S. in Nursing for Registered Nurses, with up to 90 transfer credits and personal success coaching.
Skipping the traditional brick-and-mortar routine for online study will require due diligence to avoid falling victim to gimmicks like "instant degrees." Always use the Department of Education accreditation search tool to double-check an online college's current status. Inquire about potential online schools' transfer policies, course lengths, CLEP exam availability, and adult flexibility options. U.S. News & World Report can be an excellent starting point for locating top-ranked online colleges to contact. Some of the other fastest, high-quality bachelor's degrees online are found at California Baptist University, Colorado Technical University, Western New England University, East Coast Polytechnic Institute, Gwynedd Mercy University, Herzing University, and Indiana Wesleyan University.
Related Links:
The 20 Fastest, High-Quality Bachelor's Degree Programs Online
15 Best Online Training and Development Programs