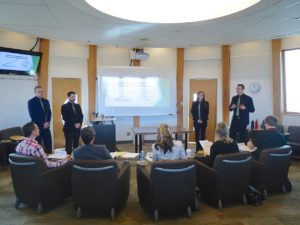 Bachelor's degrees in business are currently the United States' most popular with approximately 358,000 graduates each year. Undergraduate business programs span courses from accounting to economics and marketing to facilitate career progression into the private sector. Majoring in business can be a strategic move to gather logical thinking, problem-solving, communication, and organizational leadership skills, but it's often a decision made with money in mind. Besides STEM majors, business programs have the highest average starting salary at $52,236. PayScale shows that BBA alumni can make anywhere from $32,681 to $125,738 though. Let's look at seven common jobs for bachelor's students to guesstimate your earning potential with an undergrad in business.
Market Research Analyst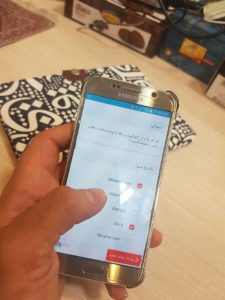 Market research analysts are bachelor's-educated workers that help businesses determine the consumer demand for products or services by gathering market data from surveys, focus groups, and opinion polls. These marketing specialists are compensated with a mean yearly wage of $70,620, or $33.95 per hour. Market research analysts make the most in aerospace product manufacturing for $111,710 on average. California, Delaware, and Washington are top-paying states where market research analysts earn $80,560, $79,280, and $79,190 respectively.
Featured Schools
Commercial Loan Officer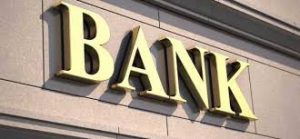 Commercial loan officers with BBAs focus on reviewing loan applications from small businesses to large corporations to evaluate whether they'll be a smart lending decision financially. These banking industry specialists are rewarded for reducing risks with an average annual wage of $76,260, or $36.67 per hour. Commercial loan officers bring home the most from securities brokerages for $98,890 on average. New York, Massachusetts, and New Hampshire are top-paying states for commercial loan officers making $101,630, $96,090, and $88,780 respectively.
Claims Adjuster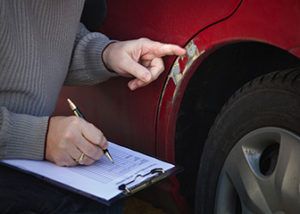 Claims adjusters with undergraduate business degrees are responsible for inspecting damage done to properties, offices, and automobiles to decide how much insurance companies must pay for coverage. These investigators are given an average yearly salary of $64,990, or $31.24 per hour, for settling insurance litigation. Claims adjusters make the most in architectural and engineering services at $80,450 on average. The District of Columbia, New Jersey, and Alaska are top-paying states for claims adjusters to make $80,850, $74,210, and $73,840 respectively.
Budget Analyst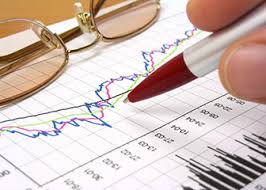 Budget analysts need business bachelor's degrees to establish financial plans for organizations to maximize funding methods by limiting spending expenditures and rising revenue levels. Tracking the money with caution leaves these finance gurus with an average annual income of $77,170, or $37.10 per hour. Budget analysts have the highest earning potential with mining companies for $102,740 on average. The District of Columbia, Virginia, and California are top-paying states where budget analysts earn $94,820, $87,030, and $86,140 respectively.
Human Resources Specialist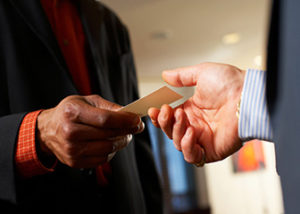 Human resources specialists are BBA-level grads who handle an organization's personnel needs by recruiting, interviewing, placing, training, paying, and solving workplace problems for employees. Boosting corporate human capital gives these HR professionals a mean annual salary of $64,890, or $31.20 per hour. Human resources specialists earn the most from oil companies for $97,110 on average. The District of Columbia, New York, and Massachusetts are top-paying states for HR specialists to score $90,590, $75,380, and $74,740 respectively.
Staff Accountant
Staff accountants hold a bachelor's-level position inspecting account books to double check that a business's financial transactions are reported accurately and properly taxed on time. Before earning CPA licensing, these number crunchers gather a mean annual wage of $76,730, or $36.89 per hour. Staff accountants obtain the highest average income from investment firms for $101,950 on average. New York, the District of Columbia, and New Jersey are top-paying states where staff accountants bring home $93,280, $93,210, and $88,940 respectively.
Supply Chain Specialist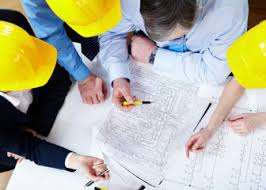 Supply chain specialists utilize their undergrad business degree to coordinate the logistical life cycle of a company's products from design through disposal while injecting time-saving strategies that raise profits. Keeping inventories stocked leaves these logisticians with a mean yearly income of $77,810, or $37.41 per hour. Supply chain specialists earn the most from insurance brokerages at $105,880 on average. The District of Columbia, Maryland, and Alabama are top-paying states for supply chain specialists making $100,440, $89,490, and $87,870 respectively.
Many professionals are making bank with their undergrad in business, but others may need an extra boost from a Master of Business Administration. According to the 2016 GMAC Corporate Recruiters Survey, MBA graduates have a median starting wage of $105,000 yearly. Fifty-hour percent of employers also admitted plans to jack up salaries for new MBA hires too. Fortune magazine reported that the highest-paid MBAs where alums of the University of Pennsylvania, Columbia University, Duke University, and University of Chicago. Exceptional pay packages can surpass $350,000 for unbeatable ROI, so you'll have to determine if paying MBA tuition is worth making more money than undergrads in business.
Related:
25 Best Bachelor's in Business Administration
15 Best Online Bachelor's in Business Administration
25 Best Bachelor's in Human Resources
15 Best Online Bachelor's in Human Resources
25 Best Bachelor's in Marketing Degree Programs
15 Best Online Marketing Degree Bachelor's Programs
25 Best Bachelor's in Accounting
15 Best Online Bachelor's in Accounting
15 Best Online Bachelor's in Supply Chain Management
10 Fastest Online Bachelor's in Supply Chain Management