Many healthcare management professionals get into the field through entry-level jobs right out of high school, or with an associate's degree. But to really advance and qualify for promotions to a higher position, a bachelor's in healthcare administration or management is going to be an important investment. Healthcare administration and management is one of the fastest-growing occupations, increasing by as much as 20% over the next decade, and to get in on that action, working professionals will have to step up their game.
That's why colleges and universities all over the US are creating online healthcare management degree programs, online healthcare administration degree programs, and online hospital management degree programs. Online healthcare degrees give busy working adults the opportunity to earn or complete a bachelor's in healthcare management without having to leave their jobs or take away from their current obligations. To steer these prospective students to the programs most likely to make an impact on their careers, Bachelor's Degree Center has ranked the 15 Best Online Healthcare Administration Degree Bachelor's Programs for 2019.
Methodology: Ranking the Best Healthcare Administration Degree Online Programs
Bachelor's Degree Center knows that quality online healthcare management degree programs are crucial to helping working adults advance in their healthcare careers. To rank the best online healthcare administration degree programs, BDC editors consulted the Association of University Programs in Health Administration and the Commission on Accreditation of Healthcare Management Education for our initial pool.
From there, programs were ranked according to four equally-weighted factors:
Reputation (Niche student reviews)
Graduate Employment (College Scorecard stats)
Alumni Salary (College Scorecard stats)
These four data points combined show students that the online healthcare hospital management degree programs and healthcare administration degree online programs we feature here are legitimate, reputable degrees that show real potential for job market success and career advancement.
1. Nebraska Methodist College of Nursing & Allied Health
The Nebraska Methodist College BS in Healthcare Management helps students grow their leadership skills. This program keeps an eye on the growing and changing healthcare field, and it prepares students to meet those changes with flexibility and knowledge. Nebraska Methodist acknowledges that the healthcare field needs all sorts of people to make a difference. Their courses give students the business skills that they'll need to make that difference from the administrative side of healthcare. This program has a hospitality focus in their online healthcare management degree.
As a school, Nebraska Methodist focuses only on healthcare. That's why it's perfect for those who want a specific and focused degree. With both in-person and online options, this school provides a cutting-edge and innovative education. Students here learn about all of the latest changes and technologies within the healthcare profession, so they have all of the confidence that they need to work with those changes by the time they graduate.
Degree: BS in Healthcare Management
2. Arizona State University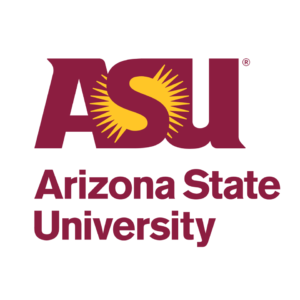 Arizona State University's online BS in Health Care Coordination is designed for real healthcare managers who want to see their career advance. The healthcare world needs more people with interdisciplinary skills. Arizona State helps students master these skills with this online BS program. These days, healthcare comes from many different directions. Information comes from patients, doctors, nurses, and administrators. Patient outcomes improve when somebody can coordinate and organize that information. If you want to improve patient outcomes with your healthcare management degree online, then look into this program.
As a research-centered school with plenty of award-winning faculty members, Arizona State University stays on the cutting edge of new development. ASU prioritizes making an impact on the world, and its graduates do just that every day. With top-rated programs and an investment in future leaders, it's no wonder that ASU has been ranked #1 for innovation in the nation for years.
Degree: BS in Health Care Coordination
3. Oregon Institute of Technology
The Oregon Institute of Technology's online BS in Healthcare Management prepares students to enter the workforce right away or go into graduate school. Whatever your post-graduation goals, OIT will help you achieve them. While pursuing your BS from OIT, you can either choose the clinical option, administrative option, or the radiologic science option. In any case, you'll learn effective and important administrative skills that will help healthcare providers give the best possible care. If you want options from your online hospital management degree, OIT provides the right amount of choice.
The Oregon Institute of Technology provides a convenient and flexible education without compromising on quality. Since many of OIT's classes are offered online, this school is no stranger to distance learning. Instructors here are well versed in all of the needs of online students, so you'll never feel neglected or ignored in favor of on-campus students. Since OIT is regularly ranked one of the top online colleges in the US, you can rest assured that you'll get a great learning experience.
Degree: BS in Healthcare Management
4. Penn State World Campus
Penn State World Campus' Health Policy and Administration program has nearly 4,000 alumni already, demonstrating just how in-demand this program has become. The HPA department has educated students for about 30 years, and now its online program continues to provide a quality education. The program builds a core foundation in liberal arts and healthcare business courses. From there, students take more specialized classes, tailoring their degrees to their own professional goals. Overall, Penn State is one of the most well-respected places for students to earn a healthcare administration degree online.
For decades, Penn State University has remained a respected, high-quality institution. A degree from PSU can open all sorts of career doors. The online campus provides the PSU experience to distance learners. Since the online school has existed since 1998, it has spent more than 20 years perfecting the online learning experience. Recognized by the US News as one of the best online programs, PSU opens all sorts of possibilities.
Degree: BS in Health Policy and Administration
5. University of Central Florida
University of Central Florida online BS in Health Services Administration program helps students gain the leadership and flexibility skills that they need to enter a dynamic workforce. Students from this program move on to work in all types of healthcare facilities, from hospitals to clinics. These alumni make decisions every day that help improve the healthcare system and create better, more organized processes. Whether you want to start your career right after graduation or go into graduate school, this online healthcare management degree online will give you the skills and tools that you need.
With a passion for helping students achieve success, the faculty and staff at UCF foster opportunity and excellence. UCF is one of the largest universities in the United States. As such, it provides all kinds of resources to their students. Online students get to take advantage of these resources without driving all the way to campus. Ranked among the top innovative colleges, this school helps its students rise to the top.
Degree: BS in Health Services Administration
6. University of Minnesota – Crookston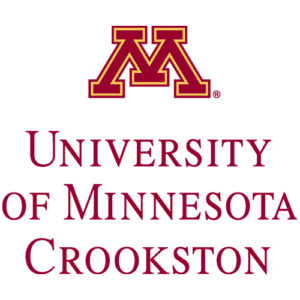 The University of Minnesota's online BS in Health Management program lets students learn from real-world experts. Whether you want to start your healthcare career or advance the career that you already have, this program is designed to help you reach your goals. This program provides a wide array of classes that teach students how to communicate with all types of people within their professions. For a combination of professional expertise, liberal arts training, and practical tools, a UMC is a great place to earn your healthcare administration degree online.
Roughly half of this school's students are online learners, so the faculty and staff here know the best methods for teaching online courses. With UMC, students get all of the "big name" resources of the University of Michigan, but they also get all of the benefits of attending a small school. For example, with a low student to teacher ratio, you'll get more attention from faculty members if you have any questions or need help. Teachers here commit to helping their students succeed. As their motto says, "Small Campus, Big Degree!"
Degree: BS in Health Management
7. University of Alabama at Birmingham – UAB Online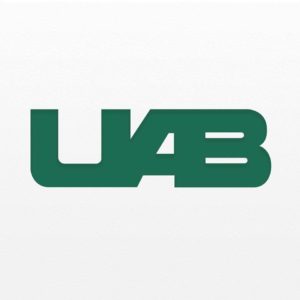 A combination of insider knowledge and vital job skills make the University of Alabama at Birmingham's online BS in Health Care Management program a great choice. This program prepares students for mid-level management positions in healthcare. Students from this program go on to work in all sorts of different healthcare settings. The program provides support and convenience for adults who already have jobs. Furthermore, for building networking opportunities, this is a top-notch healthcare management degree online.
UAB's Department of Health Services Administration has existed for more than 50 years. Valuing innovation and diversity, UAB students collaborate to make the healthcare world better. This school encourages students who want to make a difference, and the faculty and staff help students reach their goals. UAB Health is the center of health sciences research, education, and care for the state of Alabama, and that excellence is brought into its online programs as well. As the UAB Chair writes, "the future of healthcare can be found at UAB today."
Degree: BS in Health Care Management
8. Florida Institute of Technology
The Florida Institute of Technology's online healthcare administration program gives students an extensive business background. As a BA in Business Administration-Healthcare Management concentration, the program provides a holistic approach to administration skills. Students learn basic business practices along with more focused healthcare administration classes. As a whole, this online healthcare administration degree combines the focus of healthcare with the well-roundedness of the liberal arts.
A Florida Tech education offers plenty of benefits to students and graduates. This school will deliver a great ROI on your education. One of the top technical schools in the US, Florida tech brings innovative research to the world. It nurtures STEM skills by providing top-notch education and resources, and it's a hub of cultural diversity. Need more proof that this is a quality school? The Wall Street Journal named Florida Tech one of the best U.S. universities.
Degree: BA in Business Administration – Healthcare Management
9. Old Dominion University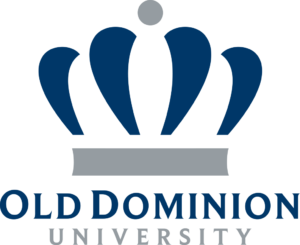 Designed for both new and current healthcare workers, Old Dominion University's online BS in Health Services Administration will build on the skills that you already have. By the time students graduate, they have the knowledge and skills that they need to work in all types of healthcare settings. If you want a straightforward and skill-building healthcare administration degree online, Old Dominion University will provide exactly what you want.
ODU Online provides the flexibility that adult learners need. In fact, it's a certified Military Friendly School, meaning that it's an excellent learning environment for military servicemembers and veterans who need even more flexibility than the general population. Students in the Navy or Air Force can earn their degrees while at sea, for example. Instructors at ODU online have years of relevant, real-world experience under their belts. This school provides one of the best, most relevant educations that a healthcare student can get.
Degree: BS in Health Services Administration
10. Southern Illinois University – Carbondale
Offered as both a major and minor, the online Bachelor of Healthcare Management at Southern Illinois University Carbondale helps students get ready for entry-level jobs. Whether you want to work in management or policy, this degree will prepare you for both. You'll also gain all of the academic credits that you'll need to move on to grad school, if that's what you'd like to do. Since the online program requires just as much excellence as the on-campus program, you'll get the most from your online hospital management degree.
SIUC and the other SIU campuses provide a diverse, wholehearted learning experience for all of its students. Committed to research, this school system makes an impact for healthcare and other subjects around the world. Emphasizing inclusivity and diversity, the SIU system trains future leaders to make a difference in their careers. For those who want to maximize their potential, SIUC can help them get there.
Degree: Bachelor of Health Care Management
11. Maryville University of Saint Louis
The Maryville University of Saint Louis online BS in Healthcare Management program recognizes the growing needs of the healthcare field. The program prepares students to meet those needs while growing their own careers. The healthcare world has evolving business practices, and MUSL graduates are fully prepared to work with those practices. For a flexible degree that will prepare you for an evolving career, check out the online healthcare administration degree from Maryville University of Saint Louis.
Maryville University uses high-quality education to turn goals into plans. Maryville was built on the idea that it takes a lot of courage to go back to school. That's why they've built an encouraging and flexible environment. This school creates personalized pathways for students to fulfill their dreams.
Degree: BS in Healthcare Management
12. Jefferson Online (Thomas Jefferson University)
The Jefferson Online BS in Healthcare Management program helps students become qualified for a high-demand field. Though healthcare workers are in high demand, Jefferson Online strives to give their graduates a competitive edge in the field. This program teaches a combination of management and leadership skills. Then, those skills help graduates get jobs in several healthcare environments. If you want an online hospital management degree that can take you far beyond hospital management, then this program could take you exactly where you want to go.
Jefferson University offers a unique liberal arts education without any fluff. This online program gives students practical tools to jump into meaningful careers. They take an active and collaborative learning approach. This approach helps students take initiative in their own educations. Students at this school are curious lifelong learners who aren't afraid to ask questions. When they graduate, they become leaders in their careers. A degree from Jefferson Online will help you forge your best pathway.
Degree: BS in Health Services Management
13. Concordia University – Wisconsin
If you want an online BA in Healthcare Management, Concordia University Wisconsin offers a great option. This program helps students become educators, healthcare managers, home health aides, and so much more. The courses at CUW helps turn students into supervisors. This school empowers students to oversee clean, healthy, and well-organized environments. As a result, students who earn this healthcare administration degree online become valued leaders.
Concordia Wisconsin is part of the Concordia University system, a group of Lutheran institutions that blend faith and creativity into its education process. In recent years, Concordia has become known as one of the foremost online educational institutions in the world. Though the program welcomes people of all faiths, even online students have opportunities for faith-based discussion. An education from Concordia acknowledges the whole person – mind, body, and spirit.
Degree: BA in Health Care Management
14. Dallas Baptist University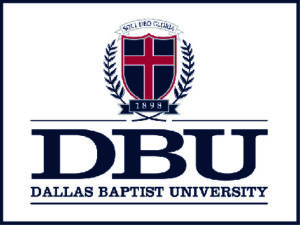 Dallas Baptist University's online BAS in Healthcare Management provides a solid background of classes. Students learn general education subjects, management and ethics subjects, and specialized healthcare subjects. As a result, students get a multifaceted and versatile education. Want a variety of skills and subjects with your online healthcare administration degree? DBU will provide.
As the name implies, DBU is a Christian school. Students are required to take two religion classes in addition to their other courses. DBU has a transformative vision for education. They believe in transforming students' lives so that those students will go on to transform other lives. If that sounds like your vision for your education, then look into DBU.
Degree: BAS in Healthcare Management
15. Concordia University Chicago
The Concordia University Chicago online Healthcare Management program helps students reach a wide range of goals, and it even has an accelerated track. Graduates from this program work for schools, mental health practices, hospitals, and more. Students here learn the ins and outs of healthcare environments so that they can keep these environments efficient and organized. Students also take classes on theories and ethics. By the time Concordia students graduate, they've honed their critical thinking skills to become top problem solvers in the healthcare world. If you want to become a leader, look into a healthcare management degree online from Concordia University.
Concordia Chicago is a Lutheran school with a small student to teacher ratio. It has a long list of benefits, including its status as one of the most diverse schools in the midwest. It also provides a great ROI, getting ranked among the "best bang for the buck" Midwest schools. This school has earned several distinctions, and students here get to make the most of their classes.
Degree: BA in Health Care Management Accelerated Undergraduate Degree
Will Employers Hire Me With an Online Healthcare Management Degree?
Yes. Bachelor of science in healthcare administration jobs are in high demand. According to the Bureau of Labor Statistics (BLS), entry-level jobs in healthcare administration are increasing by 20%. Those with healthcare management degrees work in fields such as insurance, information technology, and pharmaceutical. Bachelors in healthcare management jobs include nursing home administrators, hospital administrator, or insurance specialists. The BLS reports $96,540 as a median salary for healthcare managers in 2016, with $172,240 as potential earnings for the top ten percent.
Bachelor of science in healthcare administration job description includes managing entire facilities or departments by planning and coordinating medical and health services. This position is responsible for providing efficient and improved health care. These positions must direct change that is in line with changing regulations, policy, and technology. A healthcare management position can change the lives of patients because they are advocates for better healthcare policy, especially for the poor, disadvantaged, and at-risk communities.
How Can I Find a Healthcare Administration Degree Online That I Can Trust?
When looking for the best online schools for healthcare management, students should be sure to choose a program that provides accredited online healthcare degrees. The Commission on Accreditation of Healthcare Management Education (CAHME) is the only organization that accredits degree programs in healthcare management. They promote, evaluate and improve healthcare management education in the US. If a school offers CAHME accredited online programs, the student can feel secure in the degree program.
An accredited online healthcare degree must extend beyond just healthcare administration and policy. When students choose a healthcare management major college, they are looking for a school with courses in long term care, health administration, lifespan management, and health information systems. The best online schools for healthcare management allow students to earn a degree online while maintaining a flexible schedule to allow them to balance home, work, and school. Learning from home gives students time back that would be spent commuting and allows them to study in a comfortable place. Accredited online healthcare degrees, such as CAHME accredited online programs, allow students to change healthcare for each patient with whom they interact. It also allows students to change healthcare on a broader level with positive impacts on the community and the world.
What If I Don't Want a Full Healthcare Management Degree Online?
It is possible to get an online healthcare management certificate, instead of a healthcare management degree. Most people choosing this option often have a Bachelor's degree in another area. An individual can work with a certificate in healthcare management and become a leader in the field. Many online healthcare programs certifications need 12 to 20 credits to fulfill the requirements. This includes two to three required courses paired with some electives.
Online healthcare management certificate programs teach students to be a conduit for positive change in a constantly evolving field and make ethical decisions. Students learn to put strategies in place to improve performance of organizations. They learn to collect and analyze data and form decisions based on that information. Students in a healthcare management certification online program learn to develop and nurture others to bring out the best in a team to support the goals and needs of the organization. This healthcare management certification online allows students to be flexible and collaborative. Credits from an online healthcare management certificate should transfer to a degree program, if they come from CAHME accredited online programs.
Related Rankings:
30 Best Online Bachelor in Business Administration
Best Healthcare Administration Degree Programs
Fastest Healthcare Administration Degree Programs