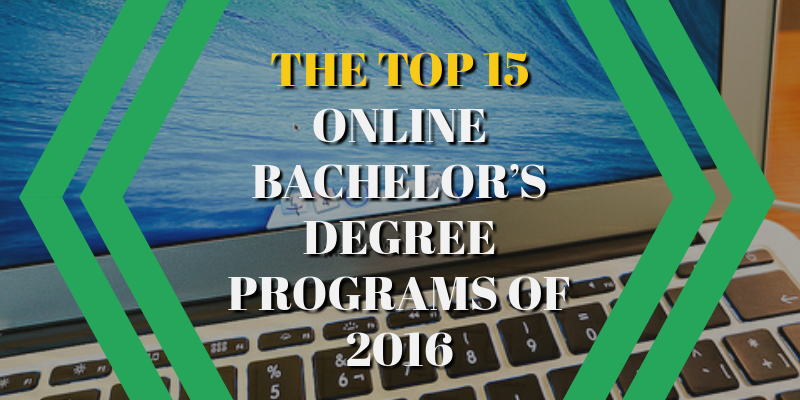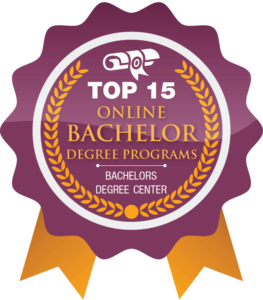 Finishing a bachelor's degree is a momentous stepping stone to opening higher skilled and better paying jobs in today's competitive market. Research has supported that bachelor's-level workers enjoy improved job security, economic stability, and satisfaction. The American Journal of Public Health even showed that earning a bachelor's boosts your health. Not all bachelor's programs are created equal though. Online students need to carefully watch out for so-called diploma mills offering unaccredited education. Although following your dreams is important, sidestepping college majors with low graduate prospects is equally so. In this article, we'll highlight the Top 15 Online Bachelor's Degree Programs offering quality preparation for growing industries.
To create our ranking, we began by reviewing Forbes' list for the bachelor's degrees with the highest salary potential. We focused in on fields where mid-career income is above-average for good return on investment. Since job prospects after graduation are crucial, we then looked for fields with fast employment growth according to the Bureau of Labor Statistics. Next, we consulted the U.S. News and World Report's survey of online bachelor's programs. We scoured these high-ranking colleges for 100 percent online undergraduate degrees in lucrative, in-demand majors. For affordability, we nixed any programs costing above $750 per credit. We also focused on online universities with average retention rates better than 65% to judge student satisfaction.
Featured Schools
In the United States, more than 2.6 million students are enrolled exclusively in online courses. Studying an online bachelor's program is an excellent way to fit college classes within your jam-packed schedule. With the best online bachelor's programs, you'll gain 24/7 access to coursework and an interactive virtual classroom for self-paced learning. Whether you're a recent high school graduate, transfer student, or career changer, consider pursuing one of these online bachelor degrees on our Top 15 Online Bachelor's Degree Programs to ensure you maximize your bachelor degree education and experience! We feature only online education institutions accredited by the colleges and schools commission.
Without further delay, here are our picks of the Top 15 Online Bachelor's Degree Programs.
1. Embry-Riddle Aeronautical University

Recognized for America's #1 online bachelor's programs, Embry-Riddle Aeronautical University is located in Daytona Beach as the largest aviation-focused college globally. The 122-credit Bachelor of Science in Engineering Technology is particularly notable for using virtual labs to prepare for the Fundamentals of Engineering exam. In-demand concentrations are offered like Aviation Safety, Management Information Systems, Occupational Health, and Unmanned Aerial Systems. What makes this program great is quality academics in a lucrative career field which prepares online learners for the National Council of Examiners for Engineering and Surveyings Fundamentals of Engineering exam, a 76.5% retention rate, and affordability at $355 per credit.
For more about Embry-Riddle Aeronautical University's Online Bachelor Programs, go here.
2. Pennsylvania State University

Bachelor of Arts in Energy and Sustainability Policy
Enrolling over 100,000 global learners, Pennsylvania State University is a premier private, research institution with the nation's second top online bachelor's degrees. The World Campus offers the Bachelor of Arts in Energy and Sustainability Policy, a program which won the Sloan-C Outstanding Program Award. Online students complete 121 credits to prepare for fast-growing "green" jobs protecting the environment with sustainable in a rapidly growing industry. Completion of this program provides the educational basis needed to perform within both governmental and private agencies, energy companies, and energy trade commissions/organizations. The high retention rate of 93.3%, cost of $535 per credit, and Sloan Consortium designation as an Outstanding Online Programs prove this is a great learning opportunity within a dynamic major.
For more about Pennsylvania State University's Online Bachelor programs, go here.
3. Western Kentucky University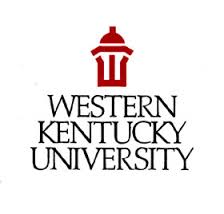 Located in Bowling Green, Western Kentucky University is an accredited public college serving over 21,000 students. The U.S. News ranked Western Kentucky University third for online programs, including its B.S. in Computer Information Technology. This 120-credit degree opens doors for high-tech careers like network engineering, computer security, web development, and database administration. There's a 2+2 track for online students with an associate technology degree who want to advance to higher degree fields. All programs at Western Kentucky University are accredited by the Southern Association of Colleges and Schools Commission on Colleges and all online bachelor programs ranked #2 for the Best Online Bachelor's if 2015 by the U.S. News and World Report. Best of all, retention rates are 72.3% and tuition is $474 per credit.
For more about Western Kentucky University's Online Bachelor Programs, go here.
4. Arizona State University

Arizona State University is a metropolitan, public RU/VH research institution educating over 13,750 online students from its sunny Tempe campus. Among the nation's 11th best online programs is the B.S.E. in Electrical Engineering. The ABET-accredited program uses simulation tools to equip students for lucrative jobs in power production. Over 10 terms, online learners take technical electives from digital circuits to wireless communications. Programs available online at Arizona State University are accredited by the Higher Learning Commission of the North Central Association of Colleges and Schools. Additionally, the B.S.E. in Electrical Engineering is accredited by the Engineering Accreditation Commission of ABET. All of these components combined with the tuition cost of $523 per credit and an 83.5% retention rate means a quality education at a price nearly anyone's budget can handle.
For more about Arizona State University's Online Bachelor programs, go here.
5. Pace University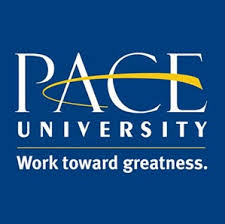 Founded in 1906, Pace University is a private, non-sectarian institution in New York City with 12,700 students which is in a tie for America's 11th Best Online Bachelor's Programs per the US World & News Report. Within the Association to Advance Collegiate Schools of Business (AACSB) accredited Lubin School of Business, there's a 100% online B.B.A. in Marketing Management suitable for every student interested in an online degree. Originally designed for associate business degree holders, this three years part-time degree program, teaches online students the research and critical thinking skills to assess consumer behavior as well as the theories for fast-growing marketing jobs. Tuition is $555 per credit and retention rates are 76.8%.
For more about Pace University's Online Bachelor Degree Programs, go here.
6. Regent University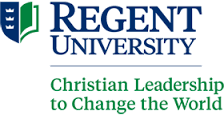 Given a "A" rating from the American Council of Trustees and Alumni (ACTA,) Regent University is an accredited private, non-profit Christian institution serving over 6,000 diverse students from Virginia Beach. The U.S. News recognizes Regent for the 17th Top Online Bachelor's Studies. One particularly in-demand program is the Bachelor of Science in Cybersecurity. This 120-credit, online curriculum trains students as digital forensics experts to safeguard networks against cybercrime. Participants learn, through ethical principles, the theoretical and critical thinking skills needed to create, execute, and protect the integrity of data through a digital security strategy. Retention rate is 76.5% and affordable tuition at $395 per credit means graduates not only establish a sound educational foundation but also a secure financial one.
For more about Regent University's Online Bachelor Degree programs, go here.
7. University of Nebraska – Omaha

Serving over 12,200 students, the University of Nebraska-Omaha is a public, urban doctoral-granting research institution housing the country's 17th Best Online Bachelor's per the U.S. News and World Report. The Division of Continuing Studies offers a Bachelor of General Studies in Gerontology online. This 120-credit interdisciplinary major prepares students for fast-growing human service jobs with aging baby boomers. At least 156 practicum hours are arranged in local placement agencies guaranteeing the real life work experiences needed to advance as a professional after graduation. All of this combined with tuition resting at $257 per credit, it's no surprise the retention rate of this online bachelor degree program is 74.3%.
For more about the University of Nebraska – Omaha's Online Bachelor Degree Programs, go here.
8. University of Central Florida
Endowed for $155 million, the University of Central Florida has the United States' largest undergraduate enrollment with 52,500 pupils studying in Orlando and online. The B.S. Health Services Administration stands out among the country's 20th online bachelor's programs. Upper-division students in this 120-credit program develop the managerial skills for profitable careers managing health organizations. The Association of University Programs in Health Administration (AUPHA) approved degree includes one on campus, real-life work experience based internship. Tuition is $179 per credit and the retention rate is 87.5%.
For more about the University of Central Florida's Online Bachelor DegreePprograms, go here.
9. Fort Hays State University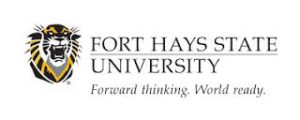 Governed by the Kansas Board of Regents, Fort Hays State University is a public, co-ed college educating over 11,200 students and granting America's 24th Best Online Bachelor's Degrees. Starting Summer 2016, the Bachelor of Science in Computer Science will be online with emphasis tracks in Business or Networking. The 120-credit program develops the technical know-how for the thriving computing industry. Retention rates are 68% and tuition rates are $194 per credit for this great online bachelor degree program.
10. Indiana University

Named Newsweek's "Hottest Big State School" in 2005, Indiana University serves over 7,300 students fully online in over 100 online programs, including the country's 39th Best Online Bachelor's. The Technical and Professional Writing B.A. is a unique degree completion program teaching students to write with accuracy, clarity, and finesse. Unlike most English majors, this 20-course program focuses on the fast-growing demand for technical writers and ensures an 89% retention rate. Cost per credit for tuition is $245.
For more about Indiana University's Online Bachelor Degree Programs, go here.
11. California Baptist University

Affiliated with the Southern Baptist Convention, California Baptist University is a private, Christian liberal arts college of 8,500 students in the flourishing Inland Empire. Noted for the country's 34th best online bachelor's, California Baptist University awards an RN-BSN in Nursing Program Online. Registered nurses spend 20 months completing a Commission on Collegiate Nursing Education (CCNE) accredited curriculum to further salary potential in in-demand nursing specialties within the fast growing Healthcare industry. Coursework follows the American Association of Critical Care Nurses (AACN) guidelines for inpatient and outpatient practices. Retention rates are 78.8% and tuition is $569 per unit.
12. Northeastern University

Achieving our list's highest retention rate, Northeastern University is renowned private, research institution located in Boston, Massachusetts, with over 24,900 students. The U.S. News recognized NEU for the 43rd online bachelor's programs nationally. With AACSB approval, the D'Amore-McKim School of Business offers a B.S. in Finance and Accounting Management online. This 163-credit program develops quantitative capabilities for growing financial analysis careers. It's stellar 95.8% retention rate and budget friendly tuition cost of $378 per credit means graduates may advance to their careers as qualified professionals.
For more about Northeastern University's Online Bachelor Degree Programs, go here.
13. Saint Leo University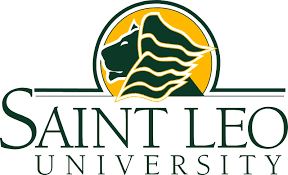 Featuring the nation's 43rd Top Online Bachelor's, Saint Leo University is a Florida-based private, non-profit Roman Catholic military college offering on-campus and distance learning to 16,275. The Online B.A. Criminal Justice – Homeland Security program strives to meet growing national demand for security specialists to lead counter-terrorism efforts. Graduates have found success with the Secret Service, DEA, NSA, Border Patrol, and more. Tuition is $470 per credit and retention rate is 69.3% for this great online bachelor degree program.
For more about Saint Leo University's Online Bachelor Degree Programs, go here.
14. Robert Morris University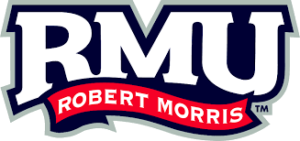 Robert Morris University is a private, non-sectarian college in Pittsburgh that's serving over 5,100 students annually with 83 academic programs. In particular, RMU has America's 58th Best Online Bachelor's Degrees. The Bachelor of Science in Actuarial Science is an online, 120-credit program designated a Center of Actuarial Excellence. Students prepare for high-earning jobs and Society of Actuaries certification by mastering mathematical risk calculations. Though pricey at $710 per credit, this program has a retention rate of 80.3% and allows graduates the opportunity to advance into one of the most lucrative careers within today's economy.
For more about Robert Morris University's Online Bachelor Degree Programs, go here.
15. Colorado Technical University

Since 1965, Colorado Technical University has been an accredited, private career-focused institution serving over 25,700 learners from Colorado Springs. According to the U.S. News, Colorado Technical University has the country's 63rd Best Online Bachelor's Degrees, including the B.S. in Software Systems Engineering. This 184-unit program has flexible start dates to prepare IT and computer science students for programming software. Graduates have in-demand skills with Java, C++, and Visual Basic. Retention rate is 66.7% and tuition is $325 per unit.
For more about Colorado Technical University's Online Bachelor Degree Programs, go here.
Why Are Some Bachelor's Degrees Better Suited to Online Learning Than Others?
If you have been searching for degree programs to meet your needs, you will soon find that schools do not offer every degree with an online option. The reason for this is that some degrees are simply better suited to an online model than others. There can be a few different factors that contribute to this.
Degrees that do not require any practicals or clinicals are often considered the best online degree programs. Practicals and clinicals will require students to spend time outside of the classroom getting on-site training. This is often seen with teaching degrees and medical degrees. If you are looking for the best online degrees, you will want to find programs that do not require this type of additional training.
Many students want to complete their entire degree online and this is possible with some of the best online bachelor degrees from reputable online universities.
What Makes A Good Online Degree Program?
Some of the best online bachelor degree programs will have certain characteristics in common. You will want to look for a degree program that is offered by a reputable school. Usually, a reputable school will have a physical campus in operation as well as online classes. On campus students are one way of recognizing a reputable college. You will also want to look for a school that is fully accredited for undergraduate students. This will ensure that the education you are getting will translate into a degree that is respected and recognized by employers.
You also want to find a school that works with federal financial aid programs. A school that does not work with these programs may not be reputable and you may find it difficult to pay for educational expenses without the help of federal educational programs.
Another factor will be the types of expenses that will be included. Prospective students should beware of many online programs that come with a lot of hidden fees. Any undergraduate student's tuition or fees you pay should be relevant to the online program you are receiving.
The best online bachelor's degrees will also partner with many employer reimbursement programs. These are programs that work with employers to cover part of your tuition. Be sure to talk with your employer to find out if they participate in these programs to cover your online bachelor's degree.
Good online degree programs will also provide an online learning model that is easy to follow and is very accessible to all students. Prospective students, beware of programs that might require you to purchase expensive technology or download software that comes at additional expense. Most quality online degree programs can be conducted with a quality computer and a quality internet connection.
Do Public or Private Colleges Have Better Online Degrees?
Both public and private colleges offer online bachelor's degree programs. The quality of an online program is often comparable to the quality of the school. A good quality public school can offer a good quality online education, just as a quality private school can as well; accredited online colleges will have similar quality. The best way to know if you are enrolling in the best online bachelor degree programs will be to read reviews and talk with undergraduate students who have experience with the program you are considering.
Cost is important, though. If you have a high school diploma, on-campus programs might be the old standard, but online students pay less for the same education. On campus students An online bachelor's degree cost is usually lower at a public college, and accredited online colleges can save you a lot. An online college degree can be a great value!
Related:
15 Top Undergrad Business Degrees
15 Best Online Bachelor&'s in Radiation Science
5 Best Online Bachelor's in Mechanical Engineering
15 Best Online Bachelor's in Business Analytics
15 Best Online Bachelor's in Training and Development
15 Best Online Bachelor's in Real Estate
15 Best Online Bachelor's in Nursing
15 Best Engineering Management Bachelor Degree Online