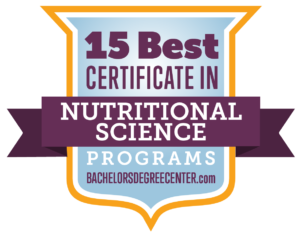 Those pondering careers in nutrition and wellness may well wonder how to become a nutritionist without a degree in nutrition. It's a reasonable question, since there is very little in the way of standards for a career in nutrition. While the title "dietitian" is highly regulated by law, and certified by a national licensing exam, in most states there is no such regulation to work as a nutritionist. There are many options for nutritionist careers without RD licensure; the central questions are what it takes to get hired as a nutritionist, and what kinds of standards your state sets to call yourself a nutritionist.
In both cases, a bachelor's degree in nutrition may not be necessary at all. That's why online nutritionist certification programs are beginning to appear all over the US. There are two main routes; undergraduate nutritionist certification programs require only a high school diploma to apply and provide the basics of a nutrition bachelor's degree, without general education or upper-division nutrition courses. Graduate nutritionist certification programs, on the other hand, are designed for people who already have a bachelor's in another field, providing the nutrition courses they would get in a bachelor's or master's in nutrition program to add to their credentials.
Methodology: Ranking the Best Online Nutrition Certification Programs
Any prospective student looking at a nutritionist certification program is likely to have one goal – a career as a nutritionist. With that in mind, the Bachelor's Degree Center ranking of the best online nutritionist certificate has ranked programs based on factors that are critical to the job market:
Reputation (Niche student reviews)
Alumni Salary (College Scorecard data)
Graduate Employment (IPEDS data)
Reputation, return on investment, and employment rate are data that point to job market success. With high scores in these areas, prospective students can feel confident that the best online nutrition certification programs will help them actually get jobs, and see real results from their work.
1. Cornell University – eCornell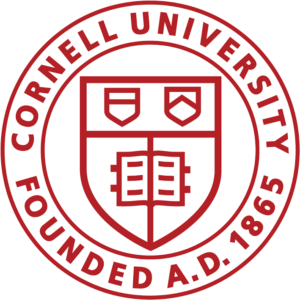 Cornell University's nutritionist certification program provides 2 straightforward options. Students may either earn a Nutrition and Healthy Living certificate or a Nutrition Counseling certificate. Both programs help students learn how food impacts the body and mind. This program does not require a Bachelor's degree for entry (only high school biology credits), and it lasts for only 6 months, so starting the course means that you're not far from getting your career started. To start a no-nonsense path to one of the best online nutrition certification programs, check out Cornell.
eCornell, a branch of Cornell University, has several award-winning certificate programs. eCornell's flexible system lets students learn while working and completing other responsibilities. These programs are also personalized to meet students' needs, and they're regularly updated with the most relevant information. With eCornell, students get exactly what they need without any unnecessary courses (or expense).
Title: Nutrition and Healthy Living Certificate or Nutrition Counseling Certificate
Time/Credits: 6 months
2. University of Southern California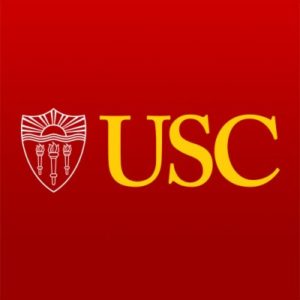 The University of Southern California's nutritionist certification program is a 12-unit course coming from the USC School of Pharmacy, so you'll know that you're getting a quality education. This program teaches students the basics of food safety, giving them the skills they'll need to oversee food production. For those who specifically want a food safety career, USC provides the best online nutrition certification.
As one of the world's top research universities, USC provides some of the best online learning opportunities. This school has high standards, and a certificate from USC brings a certain weightiness and respect. Its programs will definitely sharpen your skills. In fact, The Wall Street Journal ranked USC 15th among more than 1,000 universities.
Title: Graduate Certificate in Food Safety
Time/Credits: 12 credits
3. Tufts University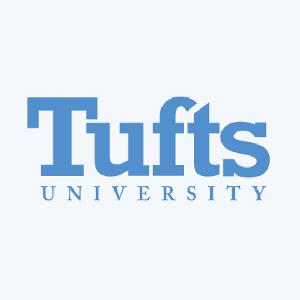 For flexibility and options in your nutritionist certification program, Tufts University's nutritionist certification program has 6 different certificate options, and all 6 are designed for working adults who want to take their careers to a new level. Certification students can take as many or as few classes as they want to take. When a student successfully completes 3 courses, he or she will earn a certificate. Students can take those courses at their own pace, so if you need flexibility more than anything else, Tufts University has the best online nutrition certification.
Tufts University provides an education based on cutting-edge research and innovation. Students here learn about all of the latest changes to their fields. With this knowledge, students learn how to adapt to growth. With health science and technology changing so often, students can gain a lot from this kind of evolving education.
Title: 6 options – Developing Healthy Communities
Global Nutrition Programming
Nutrition For Industry Professionals and Entrepreneurs
Nutrition Science for Communications Professionals
Nutrition Science for Health Professionals
Sustainable Agriculture & Food Systems
Time/Credits: Self-Paced
4. University of Wisconsin – Madison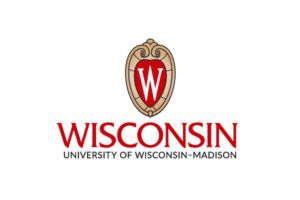 The University of Wisconsin's Online Capstone Certificate in Clinical Nutrition is a 12-credit program that adds knowledge and skills to your current bachelor's degree or professional work. Teaching advanced skills, this online nutritionist certification program can help students deepen their careers. Furthermore, if you decide to go to grad school for nutrition, those 12 credits count toward your degree. For a nutritionist certification that can take you places, U of W Madison will get you where you need to go.
U of W Madison is the flagship of the 13 campuses that comprise the University of Wisconsin system. Long recognized as one of the nation's leaders in both teaching and research, UW has also become a world leader in online education in recent years, using technology to reach Wisconsin's rural populations and working adults. The Biological Sciences are some of this school's top programs. Based in Wisconsin's capitol city, U of W Madison provides plenty of resources for students to learn and grow.
Title: Online Capstone Certificate in Clinical Nutrition
Time/Credits: 12 credits
5. University of Michigan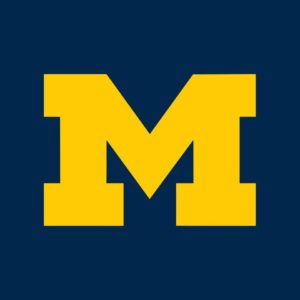 The University of Michigan's Physical Activity and Nutrition Certificate brings together faculty from both the School of Kinesiology and the School of Public Health for an integrated approach to learning. Students learn about how movement and nutrition combine to create different health outcomes. Students who want to participate in this program must already be grad students at the University of Michigan, and they must complete at least one semester of coursework before they can add a certificate. Still, for those who want to add nutritionist certification to their existing degree, this program works well.
The University of Michigan has one of the top 3 kinesiology programs in the nation, so health students here get to work with some of the best faculty available. This school has been a leader among American universities for decades. Old traditions combine with innovation to create some of the best educational experiences, including one of the best online nutrition certification programs in the world.
Title: Physical Activity & Nutrition Graduate Certificate
Time/Credits: 12 credits
6. American University (DC)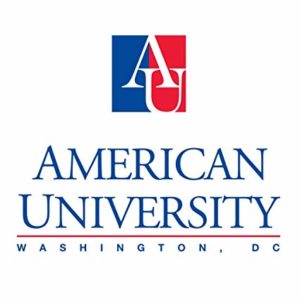 American University's graduate certificate in Nutrition Education is an 18 credit addition to any existing bachelor's degree that prepares students for work as nutrition advisors and teachers. The Nutrition Education certificate is made up from courses in the MS in Health Promotion Management, so students who want to go farther and earn a full master's degree later can consider the certificate a head start. This nutritionist certification program uses a mix of online and on-campus courses. Class subjects include weight control and health communication.
American University attracts students who want to change the world. Many of its students go on to work with Teach for America, the Peace Corps, and similar organizations. With a diverse campus culture and internationally recognized faculty members, American University provides a great education from several perspectives. If you want to help others with your nutritionist career, then American University could be the best online nutrition certification for you.
Title: Nutrition Education (Graduate Certificate)
Time/Credits: 18 credits
7. University of Kansas Medical Center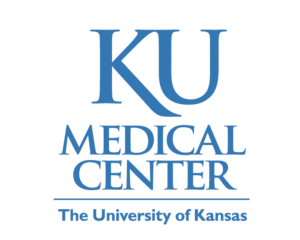 Want to help people use nutrition to prevent disease? The University of Kansas Medical Center graduate certificate in Dietetics and Integrative Medicine will help you get started. Designed to help students advise patients, this nutritionist certification will teach students important nutrition and communication skills. The program prepares students to advise patients in a variety of settings, from traditional healthcare settings to complementary medicine centers. If you already have a health-related degree and want to add more skills to your toolbox, then this program may be the best online nutrition certification for you.
The KU Medical Center values research and academics. It gives students a practical learning environment so that they can help real-world patients and learn about growth in the medical field. Even online students benefit from this hands-on approach. Though they don't meet in a classroom, online students learn from top researchers how to apply their online skills to real-world scenarios. This school turns students into leaders.
Title: Dietetics and Integrative Medicine Graduate Certificate Program
Time/Credits: 12 credits
8. Colorado State University Online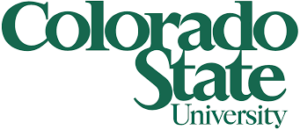 Colorado State's online Graduate Certificate in Nutritional Science helps students meet their career goals by teaching a wide range of health-related subjects within the context of nutrition. Students get a solid background in health topics, learn about emerging science, and study how to respond to nutrient deficiencies and disease. As a fully online program, this nutritionist certification provides convenience and flexibility. If you want to round out your knowledge without going back to a college campus, this program could be your best online nutrition certification program choice.
Colorado State Online provides the best that CSU has to offer with the flexibility of an online schedule. Online students still have access to excellent research and committed faculty members. CSU has provided distance learning opportunities for over 50 years, so they know how to provide a great program for students learning off-campus. Nationally recognized and affordable, Colorado State makes a great educational choice.
Title: Graduate Certificate in Nutritional Science
Time/Credits: 9 credits
9. Simmons University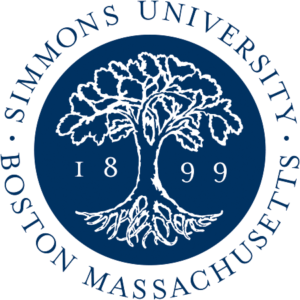 Simmons University's Certificate in Sports Nutrition program (CSN) that helps students expand their healthcare expertise. With this nutritionist certification, students can help athletes with fitness and nutrition. Graduates from this program help their clients prevent injury and make the most of their athletic careers. Note that this is a graduate certificate, so students must already have a degree from a regionally accredited university or an institution of higher learning abroad. If you want to expand your knowledge, learn online, and prepare yourself for the ACSM Health/Fitness Instructor's Exam, then Simmons may provide the best online nutrition certification for your needs.
As a small school in a big city, Simmons University has the best of all worlds. They draw from big city resources, but they have the intimate feel of a small school. Even in online classes, students benefit from the resources and intimacy. For example, they learn from highly skilled faculty members, and those faculty members are available to answer questions. The Princeton Review has ranked Simmons among the top Universities multiple times.
Title: Certificate in Sports Nutrition (CSN)
Time/Credits: 1-2 years
10. Appalachian State University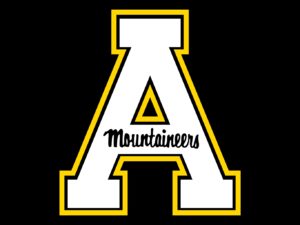 Appalachian State University's Public Health Nutrition Practice graduate certificate draws students who want to make big changes in the healthcare world. Applicants must have a Bachelor's degree to enter this nutritionist certification program. These students learn how to make nutrition a major part of health and patient care. All 15 credits from this online program transfer to ASU's Master of Nutrition program should you decide to take that route. Otherwise, you can go straight into a career as a food policy director, nutrition program director, or plenty of other jobs. One of the best online nutrition certification programs in the nation combines flexibility with in-depth learning.
ASU is a top choice for students who want to invest in the future – not just their own future, but the future of people around the world. Classes at ASU show students how they can use their skills in a broader cultural context. If you want to become a part of a diverse college that takes a holistic approach to education, then check out Appalachian State.
Title: Public Health Nutrition Practice Graduate Certificate
Time/Credits: 15 credits
11. University of Arizona Online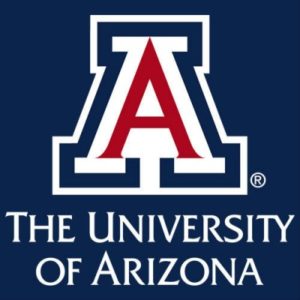 The University of Arizona Online Graduate Certificate in Applied Nutrition is built on evidence that good nutrition can improve patient outcomes. As an applied nutritionist certification, the GCAN program empowers students to use their skills in different settings, applying research and theory to patient needs. Consistently updated to reflect current needs, this program provides the best online nutrition certification for some who want a contemporary alternative to a Master's degree.
The University of Arizona combines excellent research and academics. This school has a small student to teacher ratio, and students here get a flexible balance between life and school. Of course, online students enjoy this flexibility the most. A 2017 Gallup study found that "Arizona students are healthier, happier, and more successful than their peers nationally." For one of the best online nutrition certification programs in the nation, UA students can't go wrong.
Title: Graduate Certificate in Applied Nutrition (GCAN)
Time/Credits: 14-unit
12. University of Cincinnati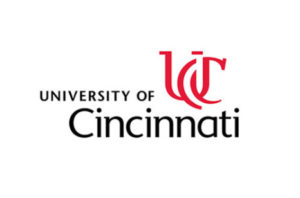 The College of Allied Health Sciences offers the University of Cincinnati's graduate certificate in Human Nutrition. Entirely online, this nutritionist certification program was designed for medical students and working healthcare professionals who want to add cutting-edge nutrition knowledge to their careers. Faculty members provide advanced coursework with enough flexibility to help the working adult. With just 12 credits, even part-time students can complete one of the nation's best online nutrition certification programs in less than a year.
UC values the learning experience and takes a hands-on approach. It balances textbook examples with real-life applications. Online students get to learn from practical examples and get answers from some of the best teachers in the country. This big city school means big resources for students and teachers.
Title: Graduate Certificate in Human Nutrition
Time/Credits: 12 credits
13. Bowling Green University eCampus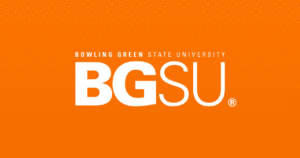 The Bowling Green University Food and Nutrition Graduate Certificate is perfect for students who want to go beyond their bachelor's degree but don't need a master's degree. Do you want to know how food and nutrition applies to your current health career? Do you want to learn an array of topics and get a solid foundation of knowledge? Students here learn how to use nutrition to improve lives. If that sounds like what you want, then this nutritionist certification could be the one for you.
BGSU's eCampus has some of the strongest academics that an online school can provide. Tailored to busy adults everywhere, this program helps its students get the most out of their studies without sacrificing their work lives. Business Insider called BGSU Ohio's best university for quality and affordability. That makes the Food and Nutrition certificate, one of the best online nutrition certification programs in the nation, a real value as well.
Title: Certificate in Food and Nutrition
Time/Credits: 15 credits
14. University of Texas at San Antonio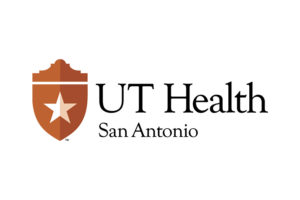 The University of Texas at San Antonio's health program has a lot of options, including graduate certificate programs and bachelor's degrees. UT San Antonio's Graduate Certificate in Community Nutrition prepares students to use nutrition to benefit people of all ages and all walks of life. The 100% online program has 12 credits. To apply, students must have a bachelor's degree in Health Education, Health Promotion, Public Health, Psychology, Nutrition, or Dietetics. If you want a fast and convenient way to contribute to public health, then this nutritionist certification will help you find a way.
UTSA values a mix of research, collaboration, and diversity. Students and faculty from all walks of life work together to produce innovation and prepare for the latest job challenges. Graduates from this school are ready to succeed right out of the gate. UTSA will help you build a foundation that will serve you for the rest of your life with one of America's best online nutrition certification programs.
Title: Graduate Certificate in Community Nutrition
Time/Credits: 12 credits
15. Liberty University
Liberty University's Graduate Certificate in Nutrition allows students to earn their nutritionist certification in as few as 6 months. This helps students enhance community wellness within their own professions. Students learn how to make the most of nutrition and metabolism. If you want to start making a difference as quickly as possible, then Liberty University may have the best online nutrition certification for your needs.
Liberty University is a Christian school. Faith permeates all of its teachings, including those of its online school. Online programs allow students to set their own learning pace, though students do have specific assignment deadlines. The school has excellent academics, so those who love learning find their home at Liberty. If you have a passion for your faith and for study, Liberty University's award-winning programs may help you find your place.
Title: Graduate Certificate in Nutrition
Time/Credits: 6 months; 15 credits
Can You Become a Nutritionist Without a Nutrition Degree?
If you're wondering how to become a nutritionist without a degree in nutrition, you've come to the right place. Careers in nutrition and wellness are some of the fastest-growing in the nation; nutrition is a rising field of work, with career growth expected to increase by much faster than average within the next ten years. Preventative healthcare is an important part of society, and part of preventative care is the implementation of diet and nutrition. Through these measures, people can live long and healthy lives while decreasing the likelihood of disease. That is why certified nutritionists and dietitians are so high in demand today.
While a degree in nutrition or dietetics will significantly increase your ability to build a career in nutrition and dietetics, it is still possible to become a nutritionist without a degree in nutrition. Some form of specialized education is expected for careers in nutrition and food science, however. If you're wondering how to become a nutritionist without a degree, it's fairly straightforward; nutritionist certificate programs are offered at universities, community colleges, and accredited schools both online and offline. A certification program should teach students the basics of the field, like food science, public healthcare, and how to counsel people when it comes to diet or nutrition.
However, you cannot become a registered dietitian without a degree in nutrition, dietetics, food science, or some related area. Dietitians tend to face higher standards than nutritionist do, and some organizations will only hire registered dietitians. Hiring standards for careers in nutrition without a degree also vary state by state. In order to become a registered dietitian, the student must earn a bachelor's degree that is accredited by the Commission of Accreditation for Dietetics Education (CADE). Then the graduate will need to register with the Commission of Dietetic Registration. Dietitians tend to work under stricter government regulation than nutritionists, since they are essentially prescribing treatment in the form of meal plans.
What Kind of Careers in Nutrition Can I Get Without Being a Registered Dietitian?
A career in nutrition and dietetics opportunities are limited without a degree. If you simply want to become a health coach of some kind, a nutritionist certification program without a college degree may be all you need to set up shop on your own (regulations vary from state to state, but in most areas, as long as you're providing general nutrition advice and not prescribing treatment plans, you'll be fine). You may also get yourself hiring in a gym or nonprofit, where careers in nutrition and health are less regulated. According to the Bureau of Labor Statistics, fitness coaches and health instructors tend to make about $39,000 per year.
However, if you are interested in higher salaries or a broader array of career options, a bachelor's degree will help you in that endeavor. If you're not interested in getting a bachelor's in nutrition, adding a graduate certificate in nutrition or dietetics can open up careers in nutrition and wellness. Nutritionists and dietitians who receive degrees make around $59,000 annually. Those who work in outpatient care facilities and hospitals tend to have the highest wages.
Can I Get a Dietetics Certificate Online?
Some dietetic courses or programs can be completed online. However, in order to receive full accreditation as a registered dietitian, the graduate needs to complete an in-person internship program as well as a bachelors degree. With some schools, it is possible to enroll in online courses for a dietetic degree while also performing an internship at a nearby location. While it may be more difficult to find, a student may be able to find a post baccalaureate dietetics online program.
What the student learns will depend largely on the type of program he or she signs up for. Post baccalaureate dietetics online certification programs tend to cover a broad range of topics for students. Nutritional or dietetic education usually involves learning about nutritional science, food science, public healthcare, biology, psychology, anatomy, physiology, and chemistry. The student might learn important job skills like nutritional counseling, food meal planning, and how to promote health through dieting and nutrition. Students who study in a bachelors or masters program might learn about more specialized areas within health and nutrition, making a post baccalaureate dietetics online program convenient and useful.
Related Rankings:
Best Campus Nutritional Science Degrees
Best Online Nutritional Science Certificate Programs
Most Affordable Nutritional Science Degrees