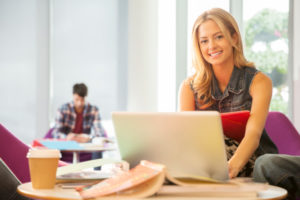 Online bachelor's degree programs are increasingly popular among non-traditional students who are seeking a more flexible alternative method for returning to college. According to the Babson Survey Research Group, around 5.8 million students are taking at least one online course. Online programs primarily appeal to individuals with previous college credits who need to finish their degree while maintaining good work-life-school balance. One U.S. News survey found that the average online undergrad is 32 years old. Nearly 85 percent of online bachelor's students are working at least part-time and 95 percent are transfers. Online learning is touted for being more accessible, convenient, and affordable. But in the following article, we'll look closer at what it's like to earn a bachelor's degree within the virtual walls of online classrooms.
Studying Online Lectures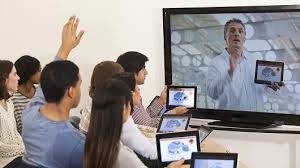 Online instructors typically communicate content via virtual lectures that are either read like a textbook or video recorded in asynchronous courses. At times, synchronous courses will feature online web conferencing like Skype for joining the campus lecture hall from home. Online lectures are accessed by logging onto the school's eLearning platform, such as Blackboard, Canvas, and Moodle, at least twice a week. From the dashboard, students can easily track their progress through the online course's modules for scheduling. Online learners will digest lectures by listening to the professor, watching PowerPoint presentations, or reading uploaded content while taking thorough notes like other classes.
Submitting Online Assignments

Completing an online bachelor's degree is more flexible but not any easier. There will still be the same amount of course assignments to either upload or email. After reading chapters and listening to lectures, knowledge is tested in various assignments. For instance, online biology courses could include an applied lab with short-answer questions. English courses could ask online learners to create a literary summary or assign an essay prompt. Online bachelor's programs in business could provide real-world case studies and group projects. These types of course assignments will have due dates listed in the syllabus, so self-discipline is required to stay on track.
Engaging in Online Discussions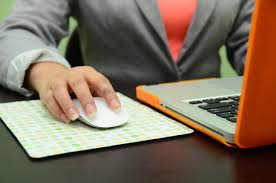 One frequent complaint about online bachelor's degree programs is a lack of engagement with peers and professors. However, advances in technology have made it easier for online students to form lasting connections through the Internet. Online colleges generally will require contributing to the course's discussion boards at least once weekly. Discussion threads usually have a prompt for students to insightfully respond to their colleagues' comments. Though students could be asked to attend group web chats at a specific time in synchronous courses, most are available 24/7. This may be extra beneficial for shy students who prefer putting time, thought, and research into their online discussion contributions.
Taking Online Examinations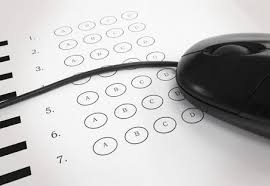 Professors teaching online undergraduate courses need to assess what content aspects have been learned just like in traditional classes. Online examinations are usually taken from the comfort of home with access to your textbooks. Therefore, these timed multiple-choice or short-answer tests will ask greater depth of knowledge beyond plain memorization of facts. Tests could have various question pools to avoid students sharing answers. Online courses in the liberal arts like history or philosophy could replace exams with papers. Some online colleges seek to maintain academic rigor by having proctored testing. Online students then must take the exam orally, recorded by webcam, or at external testing centers.
If you're still undecided on whether an online bachelor's degree program is right for you, consider taking an online course tour before enrollment. For example, the University of Kansas Medical Center offers this eLearning overview to give insights into how online courses work. Course orientations are common in most online bachelor's programs to double check that you have the technological and time management skills to succeed. Although they're ungraded, online orientations familiarize you with the college's learning platform. Take this opportunity seriously to prepare for an online bachelor's degree and its average lifetime earnings of $2.27 million.
Related Links
The Top 15 Online Bachelor's Degree Programs
From A Distance: Your Comprehensive Guide To Online Bachelor's Degree Programs
15 Best Online Training and Development Programs
15 Best Online Bachelor's in Radiation Science
5 Best Online Bachelor's in Mechanical Engineering
15 Best Online Business Analytics Programs
15 Best Online Training and Development Programs
15 Best Online Legal Studies Degree Programs
15 Best Online Bachelor's in Supply Chain Management