Many pastors and ministers begin their careers with nothing but a call to ministry and the support of their family and church. In most American Protestant churches and denominations a formal higher education isn't required for ordination or to lead a church. Lay leaders have been a staple of American Christianity for generations. But many pastors and ministers (including youth ministers, music ministers, and other specialties) find, as they continue their career, that a higher degree and training can make them more effective leaders, help them earn recognition from their denominations, and make a higher income.
For working professionals in pastoral ministry and other kinds of faith-based careers, an online bachelor's or bachelor's completion program can help them earn the credentials they need without sacrificing their career and their congregation. Getting a ministry degree online can be convenient, affordable, and just as comprehensive and in-depth as a traditional degree, particularly if you've finished an associate's degree already. For working adults searching for biblical studies or ministry degrees online, Bachelor's Degree Center has ranked the 15 Best Online Ministry Degree Bachelor's Programs.
Featured Schools
Methodology: How We Ranked the Best Ministry Degree Online Programs
Like other BDC rankings, editors began by researching accredited ministry, religion, and bible degree online programs in the US. This process included schools with regional accreditation and accreditation by the Association for Biblical Higher Education. From our initial list, all schools were ranked according to five equally-weighted criteria: Cost, Reputation, Graduation Rate, Employment Rate, and Alumni Salary. Data was taken from College Scorecard, IPEDS, and Niche.
With these parameters, readers can trust that BDC has ranked programs that will have a real return on investment, providing opportunity to grow in leadership and faith while enhancing a career with meaning.
1. Arizona State University

Arizona State University offers a BA in Religious Studies with a concentration in Religion, Culture & Public Life that can be completed entirely online. ASU's Ministry degree online program requires the completion of 120 credit units across a total of 40 classes. Students must complete a minimum of 30 credit hours at ASU. Students graduate from ASU's Religious Studies ready for a career in education, diplomacy, education, religious service agencies, and nonprofits, among others.
Arizona State University was established in 1885. ASU operates with several campuses across the Phoenix area and across the state. Arizona State University is recognized as one of the largest institutions of higher learning in the country, in terms of student enrollment. The student population at Arizona State University exceeds 80,000 students studying on campus and online. US News recognizes ASU among the top 61 public national universities and the #1 School for innovation.
Degree: BA in Religious Studies
2. University of Central Florida
The University of Central Florida's BA in Religion & Cultural Studies that has been recognized by Forbes, The Princeton Review and Kiplinger as one of the country's best value institutions of higher education. Coursework explores the world's diverse religious traditions — their similarities and their differences. UCF's bible degree online is available with reduced fees for new students who wish to earn their Religion & Cultural Studies degree exclusively online.
The University of Central Florida was established in 1963 with a fundamental mission to support the country's space program. As such, the school is a space-grant university as it is located near Florida's Space Coast and the Kennedy Space Center. UCF offers is organized under thirteen colleges that offer more than 200-degree programs. UCF's 1,400+-acre campus is only fifteen minutes from downtown Orlando and the world's magical theme parks at Disney World, Epcot Center and Universal.
Degree: BA in Religion and Cultural Studies
3. LeTourneau University
LeTourneau University's School of Theology & Vocation offers three undergraduate religious studies degrees — the BS in Christian Ministry, Biblical Studies & Ministry, or Theological Studies. Degree candidates learn to become capable Bible students, and when they graduate, they are prepared to become skilled, devoted bible teachers. Coursework includes Evangelism & Discipleship, the History of Christian Thought, and Teaching the Ministry, among others. Students are required to complete 122 credit units to graduate.
LeTourneau University is a private institution of higher learning that was established in 1946 as a school that helped World War II veterans re-integrating into civilian life. LETU is affiliated with the Christian Church on an inter-denominational basis. LETU operates a main campus in Longview and satellite campuses in Houston and Dallas. LETU's offers the first of its kind degree program — the Remotely Piloted Aircraft program.
Degree: BS in Christian Ministry, Theological Studies, or Biblical Studies and Ministry
4. Florida International University

Florida International University's BA in Religious Studies degree program can be completed exclusively online. FIU's ministry degree online requires the completion of 36 credit units within the student's major. Coursework includes Religious of the Caribbean, Religions of Classical Mythology, Tibetan Buddhism, and World Christianity, among many others. Coming from the Department of Religious Studies in the School of International & Public Affairs, FIU's program is focused on religion as a cultural and social phenomenon.
Florida International University was established in 1965 and is a member school of the State University System of Florida. FIU holds the distinction of being the largest institution of higher education in South Florida and the 2nd Largest in the state of Florida. US News recognizes Florida International University among the best buy schools in the country. Additionally, FIU is listed among the top sixteen universities with the most challenging grading system in the country.
Degree: BA in Religious Studies
Florida International University
5. Southwestern College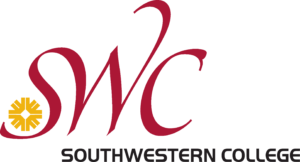 Southwestern College's BA in Christian Ministries, offered by the School of Professional Studies, can be finished entirely online. Students graduating from Southwestern's bible degree online program are prepared to enter the workforce as a Teacher, a Minister or Chaplain, a Youth Ministries Director, or a Church Administrator, among others. Southwestern College's ministry degree online program emphasizes the areas of the youth ministry and pastoral studies. Degree graduates are required to complete 30 credit units through classes offered by Southwestern College.
Southwestern College is a private institution of higher learning affiliated with the United Methodist Church. The school was established in 1885 first in Topeka, KS as the Southwest Kansas Conference College. The Higher Learning Commission and the United Methodist Church's university senate both accredit Southwestern College. Southwestern College issues each student a laptop computer when entering his or her degree program.
Degree: BA in Christian Ministries
6. Andrews University
Andrews University offers an online BA in Religion from the School of Distance Education & International Partnerships. Andrews University's flexible and convenient ministry degree online program is delivered as a self-paced, flexible program with an all-year rolling admissions schedule. Students studying for the religious studies degree at Andrews University must complete a total of 124 credit units to graduate. The school will consider transfer credits on a case-by-case basis.
Andrews University was established in 1874 as the Battle Creek College. The school holds the distinction of being the first academic institution that was founded by the Seventh-day Adventists. The school's 1,600-acre rural campus is home to more than 3,300 students, of which 850 students are seminary candidates. The Association of Theological Schools in the United States & Canada accredits Andrews University's Theological Seminary.
Degree: BA in Religion
7. Dallas Baptist University
Dallas Baptist University offers several religious studies baccalaureate degrees through their College of Christian Faith's distance learning division — a BA in Biblical Studies, a BS in Christian Studies or a Bachelor of Arts & Sciences in Christian Ministries. DBU has been recognized by among the top one hundred online institutions of higher education in the nation. Each of the ministry degree online programs require the completion of 120 credit units to graduate.
Dallas Baptist University was established in 1898 as a Christian liberal arts institution of higher learning entitled Decatur Baptist College. The school's 350+-acre campus is home to nearly 4,800 students and is located about ten miles from downtown Dallas. DBU is organized among seven schools/colleges, with two branch campuses in Plano and Hurst. US News recognizes Dallas Baptist University among the top two hundred national universities.
Degree: BA in Biblical Studies, BS in Christian Studies, BAS in Christian Ministries
8. King University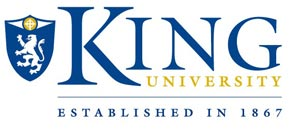 King University's BA in Religious Studies degree program can be completed exclusively online. The school's ministry degree online program readies students to attend a theological seminary or a religious studies' graduate degree program. Degree holders also find rewarding careers in education, the social sciences, law, and business. Students are required to earn 124 credit units and pass a comprehensive final exam to graduate.
King University was established in 1867 as King College. The school is simultaneously affiliated with the Evangelical Presbyterian Church and the Presbyterian Church of the United States. The school's 100+ wooded-acre main campus is home to nearly 3,000 students; however, there are additional campuses in Knoxville and Kingsport. Highlight — Each year, incoming freshman students travel to the nation's capital for an experiential visit with government legislators and to attend events at art galleries, museums, and other venues.
Degree: BA in Religious Studies
9. Johnson University
Johnson University's School of Congregational Ministry offers a variety of bachelor's degree programs in religious studies that are available entirely online. Johnson University's bible degree online programs focus on Pastoral Care & Counseling, Church Leadership, and Ministry Leadership, among others. Coursework for this bachelor's degree in religious studies includes a basic core curriculum and a biblical core curriculum. The Commission on Accreditation of the Association for Biblical Higher Education accredits the programs offered by Johnson University's School of Congregational Ministry and the School of Bible & Theology.
Johnson University was established in 1893 as a private Christian institution of higher education entitled the School of the Evangelists. The school operates with two branch campuses and a large distant education campus online known as the ExtendED Adult campus. The Tennessee campus is situated alongside the French Broad River, and the Florida campus is located just miles south of Orlando in Kissimmee, FL.
Degree: Numerous ministry degrees
10. Belmont University
Belmont University's BA in Ministry degree program can be completed online through the Adult Degree Program division. Degree holders find rewarding careers in the areas of social service, education, religious organizations, and medicine. Belmont's baccalaureate ministry degree online program requires the completion of 128 credit hours, of which 32 credit units must be completed at Belmont University. Students can opt to focus on an area of emphasis. These areas include Understanding Church History, Pastoral Care, Worship & Preaching, Servant Leadership, and Education in the Church, among others.
Belmont University is a private institution of higher education that was established in 1890. The school operates as a nondenominational university with a Christian identity. Belmont University is organized into nine schools/colleges offering approximately 91 majors on the school's urban campus in Nashville. Belmont University holds the distinction of broadcasting Nashville's first radio station in 1922. Belmont hosted a presidential town-hall-style debate in 2008.
Degree: BA in Ministry
11. Brescia University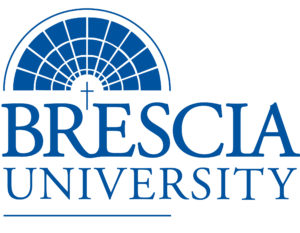 Brescia University's BA in Theology degree program features a strong emphasis on Pastoral Studies. This ministry degree online has been recognized as a best value school. Brescia University's accelerated format allows for qualified students to finish their 128-credit unit requirement in about 2 years or so. Students graduate prepared for a career as a Deacon, a Teacher, a Director of Religious Education, a Youth Minister, or a Pastoral Minister, among others. Classes include the New & Old Testament, The development of Doctrine, the Catholic Faith, and Faith & Justice, among others.
Brescia University was originally established in 1925 as a women's junior college. The school is affiliated with the Catholic Church through the Ursuline Sisters of Mount Saint Joseph. Brescia University's rural campus is home to nearly 1,300 students studying both undergraduate and graduate degree programs. The school derives its name from a city in Italy — Brescia — the home city of where Saint Merici established the first order.
Degree: BA in Theology – Pastoral Studies
12. North Greenville University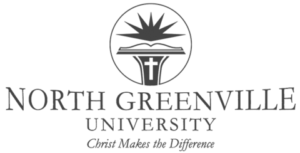 North Greenville University's online Bachelor in Christian Ministry degree program offers students four academic tracks/concentrations — Ministry, Youth Ministry, Theology and Biblical Studies. Students graduate prepared to better articulate the word of Christian Faith while applying theological concepts to everyday real-world situations. NGU's ministry degree online program explores the many facets and spheres of the ministry, like — Missions, the Youth Ministry, Biblical Studies, the Pastoral Ministry, and the Non-Vocation Ministry.
North Greenville University was established in 1891. North Greenville University is affiliated with the Southern Baptist Convention and the South Carolina Baptist Convention. NGU has received accreditation from the Southern Association of Colleges & Schools to offer degree programs at the baccalaureate, master's, and doctoral levels. When North Greenville University first opened, it was the first high school in the northern part of Greenville County.
Degree: Bachelor in Christian Ministry
13. Moody Bible Institute
Moody Bible Institute's Distance Learning Department offers an online BS degree program in Biblical Studies, Theological Studies, or Ministry Leadership. Moody Bible Institute's distance learning platform offers students and working learners the convenience and flexibility for those pressed for time. Degree candidates explore the ways to apply the interpretation of the Bible's text and principles to modern-day issues.
Dwight Lyman Moody, a businessman, and evangelist established the Moody Bible Institute in 1886. MBI is also involved with ministry media organizations dedicated to Christian values — Moody Publishers & Moody Radio. Currently, the school operates more than 30 stations with commercial-free programming. The Moody Bible Institute's primary purpose to train students for careers in the ministry as well as para-religious organizations.
Degree: BS in Biblical Studies, Ministry Leadership, Theological Studies
14. Calvary University
Calvary University offers a BS in Bible & Theology, Ministry Studies, or Pastoral Ministry. Each ministry degree online program requires the complete 126 credit units to graduate. These credit units can be earned through Calvary University's distance learning platform. Calvary University's graduate Ministry & Pastoral Leadership programs have been widely recognized among the nation's best. Calvary University is on a mission to ready Christians to serve the world and the church.
Calvary University was established in 1932 as the Calvary Bible College; however, the school currently operates as a non-denominational institution of higher learning. Calvary University's Liberty Chapel holds daily services as doubles as the school's main auditorium. The school's suburban campus in Kansas City, MO is home to nearly 500 students studying for undergraduate and graduate degrees. Calvary University has received accreditation from the Association for Biblical Higher Education (since 1974) and The Higher Learning Commission.
Degree: Bible and Theology, Ministry Studies, Pastoral Ministry
15. Lee University

Lee University offers a BA in Ministry Leadership degree program that is available online. Students have the opportunity to select an area of concentration from the following: Discipleship, Youth Ministry, Pastoral Ministry, Music & Worship, Business, Church Administration, Counseling, and Children's Ministry. Students studying for Lee University's ministry degree online program are generally adult learners reaching for an opportunity of leadership in any number of Christian ministry locations.
Lee University was established in 1918 and is affiliated with the Pentecostal Church of God. Lee University accepts students of all religions. The school's 125+-acre campus is home to nearly 5,400 students studying for degrees offered by six schools/colleges. US News recognizes Lee University among the country's top-tier institutions of higher learning. The school has been considered a best buy school for more than thirteen consecutive years.
Degree: BA in Ministry Leadership (multiple concentrations)
Will an Online Degree in Ministry Be Taken Seriously?
With the explosion of available online education options, employers recognize that cutting-edge technology delivers quality online experience education programs equivalent to many on-campus programs. There are many online theology degree Catholic, Protestant, and Evangelical programs throughout the US that provide a variety of quality, flexible and convenient distance-learning options. Finding the right accredited online bible college degrees simply requires some dedicated research.
Students who are interested in earning their Ministry degree online should carefully research the program of interest, and the school offering the ministerial degree. After all, the online theology degree Catholic and Protestant students would choose are very different, coming from a very different worldview. A school's reputation and the accreditations it holds speak to the content and quality of the online program.
Some courses in a Christian ministry program may include:
New Testament
Biblical interpretation
Christian leadership
Family ministry
local church outreach
Spiritual formation
Therefore, students are encouraged to begin by determining if the school/university offering the degree in ministry program has received accreditation from an approved education oversight evaluating company in the theological industry. The Association of Theological Schools in the United States and Canada is the accrediting agency responsible for assessing those institutions of higher education that offer theological and bible studies degrees.
Accredited online Bible College degrees will likely speak to a school that has met industry agreed-upon education standards. Therefore, it is preferable to enroll in one of the accredited online Bible College degrees.
A legitimate online program will also qualify for financial aid and have clear admission requirements for full-time or part-time students. Online students can get their official transcripts to go on to graduate programs.
What Are Some Different Kinds of Ministry Careers?
There are many facets and paths to follow if one chooses a Ministry career path. And, there are many jobs that glorify God available with a ministerial degree and a love of God. The job descriptions for church positions include that of a teacher, a pastor, or a church leader, among others.
Campus Ministry jobs offer ministerial professionals a career opportunity as integral church administrators, teachers, and ministers. Campus Ministry jobs require ministers to oversee prayer, manage retreat programs, and provide pastoral services to church members and the community.
A youth pastor's job description is another example of the many jobs that glorify God. Youth pastors provide guidance and, work in concert with local youth organizations. A youth pastor's job description requires a minister to counsel young minds navigating the challenges of youth through prayer service, church-oriented programs, and community participation.
There are many opportunities and jobs for ordained ministers within a church, a nonprofit organization, a charity, a youth organization and even in the medical field (such as a hospice chaplain). You may even find yourself in areas outside of church ministries, like human services.
What Can I Do with a Biblical Studies Degree?
Have you asked yourself — What can I do with a Biblical Studies degree? While the question is simple, the answer is a bit more complicated — because there are many career options for those who hold degrees in Biblical Studies.
A Biblical Studies degree provides a solid educational foundation that opens career options in a variety of fields. Degrees in Biblical Studies explore the disciplines of ministry, religious studies, biblical studies, and divinity. In addition, degree candidates explore the fundamental core classes in sciences and humanities.
The list that follows provides a broad look for those who hold degrees in Biblical studies.
Clergy Member — specialties include youth or music
Hospice Chaplain
Humanitarian Worker
Lecturer
Librarian
Military Chaplain
Missionary — working in underserved populations across the world
Nonprofit Agency Manager — i.e. Goodwill or the Salvation Army
Pastor — perhaps one of the most obvious of potential careers
Researcher
Social Worker or Counselor — offers spiritual guidance and comfort
Teacher/Educator/Professor — may require teacher certification
Youth Pastor
After earning a biblical studies degree, many graduates choose to enroll in a biblical master's degree program. Still, others become religious scholars who wish to study religion from a cultural or anthropological perspective. A religious undergraduate degree is a great stepping-stone to many careers, within many industries.
Related Rankings:
25 Best Bachelor's in Ministry Degree Programs
10 Fastest Online Ministry Degree Bachelor's Programs
10 Most Affordable Online Ministry Degree Bachelor Programs