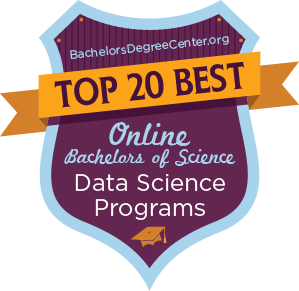 There is no doubt that our world is changing. Today, we are a global economy with the ability to be connected to anyone in the world in a matter of seconds. Books and the printed word are becoming obsolete. Data and information are stored online where easy access and unlimited storage prevail. IBM estimates that 90% of the world's data was generated in the past two years alone. With this explosion of online information comes the need for a new type of professional – a professional who can analyze, organize, and manage the vast amounts of data now available. Referred to by Harvard Business Review as "The Sexiest Job of the 21st Century," Data Scientists are in high demand. In fact, the United States government now has a Chief Data Scientist, and companies all over the world are looking to fill the position of Data Scientist.
Earning a Bachelor's Degree in Data Science is the ticket into this exploding field. An online bachelor's in data analytics programs provide students with an undergraduate degree that prepares them to use the tools, technologies, and methodologies used by data professionals. In addition to general education requirements, these programs include coursework in mathematics, applied statistics, computer science, economics, accounting, and business ethics and management. Additionally, a bachelor's degree in data analytics contains targeted coursework in subject areas including IT data systems, data programming languages, predictive modeling, data mining, and data visualization. Actual classes and requirements vary depending on the program, but they all contain these similar components. Completing your degree online is an excellent option for the working adult. We have taken away the guesswork and compiled a list of schools that offer an online Bachelors in Data Science/Data Analytics.
Featured Schools
Along with the variation in coursework, schools refer to this degree with a variety of titles and emphases. Some programs are oriented toward the business applications of analytics, while others delve into the technical aspects of data science. The list below includes some of the more common names for bachelor's degrees in data analytics:
Bachelor of Science in Data Science
Bachelor of Science in Data Analytics
Bachelor of Science in Business Analytics
Bachelor of Science in Data Science and Analytics
Bachelor of Science in Data Analytics and Technology
Bachelor of Science in Data Management and Data Analytics
Bachelor of Science in Computer Information Science with a Data Analytics Track
Bachelor of Science in Digital Information Technology
Methodology
The following ranking was generated by collecting a list of all the schools who offered online undergraduate degrees in the field of data science. Please note that some of the schools on the list provide some form of an undergraduate certificate in data science, and aren't full degrees. Once the comprehensive list was compiled, schools were ranked using a formula comparing the cost per credit, student to faculty ratio, and a reputation score. Calculations were made based on the following percentages:
Cost per credit – 50%
Student to faculty ratio – 25%
Graduation rate – 25%
Southern New Hampshire University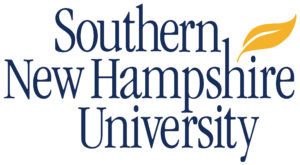 The Bachelor of Science in Data Analytics degree at Southern New Hampshire University offers the best of everything: affordability, flexibility, and high-quality education. The curriculum is designed to educate students who are ready to deal with the modern world of data overload. Students learn to combine data mining and structure with modeling and communication, and upon graduation, are prepared to make a difference in their organization. Because classes are offered entirely online, the degree is tailored for students who are working while going to school. Students will be trained in how to dissect and compile information and then analyze the data to make it more applicable to the business world. Southern New Hampshire University is known for its online courses and goal to make higher education possible for the working adult. The low cost, low faculty to student ratio, and high graduation rate earned Southern New Hampshire a spot at the top of the list.
Great Basin College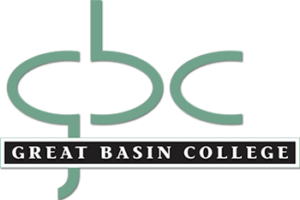 Great Basin College offers the most affordable tuition of any program on the list. At only $161 per credit, there is no doubt that this program provides a college degree at an easy price. The Bachelor of Applied Science program is one of most practical degrees offered at the college. Students can choose from four emphases, including a focus in Digital Information Technology. Although the degree title is not specifically Data Science, the degree outcome operates as such. Graduates of the program will have learned skills in digital information production, communication, information management, networking, and office technology. Additionally, students will learn business skills designed to enhance the resume further. Easily an all-around degree, Great Basin College is certainly worth consideration.
Azusa Pacific University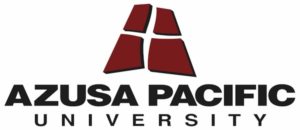 The Data Analytics program at Azusa Pacific University is designed as a 15-unit area of emphasis. It may pairs with the following degrees: B.A. in Applied Psychology, B.A. in Applied Studies, B.A. in Leadership, B.A. in Management, B.S. in Criminal Justice, B.S. in Health Sciences, and B.S. in Information Systems. Graduates go on to work as business analysts, data analysts, database administrators, IT project managers, as well as other positions in the public and private sectors. For those who desire more training in Information Systems, pairing a Data Analytics emphasis with the Bachelor of Science in Information Systems degree is the perfect match. Students will receive ample training in managing information, computers, databases, systems analysis, and business principles. Regardless of the undergraduate degree, one chooses, the Data Analytics program will prepare students to organize and analyze data in today's workforce.
Liberty University

Delivered entirely online, Liberty University's Bachelor of Science in Information Technology, Data Networking, and Security equips students with critical knowledge in the field of data security. The program incorporates hands-on projects, mentorship opportunities with industry leaders, and practice applying skills in the real world. Students take classes in network security, cybersecurity, information security planning, and web architecture and security. As a Christian University, Liberty University is intentional about incorporating a Biblical worldview into all of their courses. Upon graduation, students will be prepared to meet the growing demand for data network and security administrators. The program requires 120 total credit hours, 30 of which must be taken through Liberty. Additionally, 50% or 30 hours of the major must be taken through Liberty. With affordable tuition and ultimate flexibility, the Data Networking and Security degree at Liberty University is one of the best.
Ohio Christian University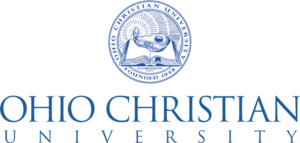 Ohio Christian University offers a Data Analytics program that prepares students for a career in data analytics within the information technology arena. Upon completion of the program, the student will be able to identify the various analyses available from different data sets, communicate multiple aspects of analysis to IT and non-IT stakeholders, evaluate ethical issues in data analysis while integrating Christian principles in their decision making. There are approximately 20 required courses to complete the degree, culminating in a capstone project. The coursework is set up slightly different than the average degree, each class is worth three credits, and can be completed in as little as five weeks instead of the usual semesters or terms. This arrangement provides the working adult with more flexibility. Upon completion of the program, graduates will be prepared to enter the world of data analytics and pursue any career in the field.
Colorado State University-Global Campus

The average salary for a Computer and Information Systems Manager is $135,000. Not only is the pay attractive, but the demand is also consistent and growing. The Online Bachelor of Science in Management Information Systems and Business Analytics at CSU-Global can get you into the field of Data Analytics. Combining foundation business knowledge and skills with the emerging field of Big Data, including data warehousing, mining, and analysis, the program leads to jobs. Additionally, students may continue into a graduate program. With 12 three-credit core courses required, the specialization is a small part of a full 120-credit bachelor's degree, providing room for specialization. Also, the school has a generous transfer policy that may make CSU-Global the perfect fit for you. Also worth noting, there is both a capstone and practicum as part of the degree at CSU-Global.
Cost per Credit: $350
Program Website: https://csuglobal.edu/undergraduate/bachelors-degrees/management-information-systems-and-business-analytics
Ottawa University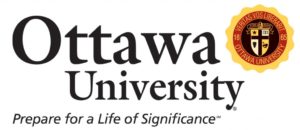 Ottawa University is a private, non-profit, Christian liberal arts university located in Ottawa, Kansas. In addition to the main, residential campus, there are five different physical branches of the university, as well as an online school. The online school offers a Bachelor of Science in Data Science and Technology degree, which has been available since Fall 2014. Adding this degree to its repertoire gives Ottawa students the opportunity to compete in the data-driven world. The degree includes essential data science components, including database management, statistical modeling, network security, big data, and informatics. Students will graduate with a comprehensive skill set in computer science, data intelligence, analytics, security, and mathematics. Offering the best faculty to student ratio on the list, students can rest assured that they are getting the personal attention only a small school can provide.
Thomas Edison State University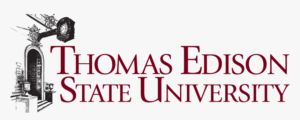 Thomas Edison State University offers a unique opportunity for students who wish to pursue a degree in data science. They have partnered with the Institute of Statistics Education at Statistics.com to provide an online Bachelor of Science in Data Science and Analytics. The degree is geared towards the working adult. The university offers the courses, exams, and credit-earning options while Statistics.com offers the data science and analytics courses. All classes have been evaluated and recommended for credit by the American Council on Education's College Credit Recommendation Service. This creative way of offering a degree using a well-known website provides students with the most relevant and up-to-date data while pursuing their degree at an established institution. All general education requirements and electives are completed through Thomas Edison State University. The degree requires 120 credits for graduation; 33 are completed in the area of study.
Saint Louis University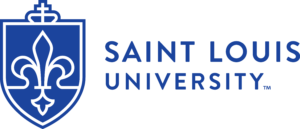 The School for Professional Studies at Saint Louis University offers an online Bachelor of Science in Computer Information Systems; the program requires the completion of 120 credit hours. The program is offered in an accelerated format with the classes available in eight-week terms, making the degree attainable for the working professional. Students in the program can choose to specialize in one of three tracks: Data Analytics, Information Security and Assurance, and Health Care Information Systems. For the sake of this article, we will focus on the Data Analytics specialization. Graduates with a specialization in Data Analytics will be prepared to work as a market research analyst, data analyst, or in business intelligence. Courses include Data Mining, Analytics and Modeling, and Cyber Security. This degree is highly competitive in the workforce, as it couples computer information systems with a focus on data. Graduates have a broad base of skills and knowledge that employers are looking for.
Washington State University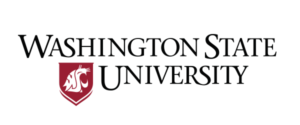 Washington State University offers an online Bachelor of Science in Data Analytics where students complete an interdisciplinary curriculum. The curriculum includes courses in data analytics, computer science, statistics, math, and communication. This particular degree not only focuses on data and analytics, but graduates will have more in-depth expertise in business. One of the goals of the department is for the students to be able to bring their knowledge to companies in a wide range of industries to assist them in making better business decisions. Classes are taught by the same faculty that teaches on WSU's physical campuses, ensuring students they are learning from the best. All students must complete the University Common Requirements (UCORE) in addition to completing the 24 credits required for a Data Analytics major. It should be noted that the program states students must have strong math skills to be successful.
Western Governors University

The Bachelor of Science in Data Management/Data Analytics at Western Governors University is one of the most competitive in the industry. The affordable tuition at only $290 per credit hour makes this program worth considering. Not only does the program offer affordable education, but there are also several additional perks built into the program. Students will graduate with multiple industry-recognized certifications from such organizations as Oracle, CompTIA, and CIW. There is no extra time or cost for these certifications, and they are guaranteed to boost your resume. Graduates earn a "Udacity Nanodegree." Udacity Nanodegree holders enjoy ongoing support from Udacity that includes employment placement, résumé support, networking and LinkedIn guidance, etc. Earning a Udacity Nanodegree is part of the B.S. Data Management/Data Analytics program and entitles students to all the benefits offered by Udacity, also without additional time or cost. There is no doubt that a degree from Western Governors University has many perks!
Arizona State University

One of the best universities in the nation in many areas, Arizona State University, doesn't disappoint with their online Bachelor of Science in Business Data Analytics. This program trains students in data analytics and business practices. Students will excel in a variety of careers. The 120-credit degree includes courses in Information Systems, Business Data Analytics, Data Warehouses and Dimensional Modeling, and Data Mining to name a few. Careers accessible to graduates of the program can earn from $70,000 up to six-figure incomes; jobs include Clinical Data Managers, Research Coordinators, Computer and Information Research Scientist, Information Systems Managers, Database Architects, and more. One of the most attractive aspects of ASU is their solid reputation, especially the W. P. Carey School of Business. The online graduate business programs are ranked #2 by U.S. News and World Report. If you meet the admission requirements, the program conveniently starts every 7.5 weeks, making it easily accessible for the working professional.
Bellevue University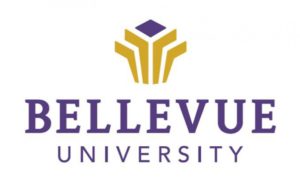 With a rapidly emerging field, data analytics programs are highly sought after and can pay big dividends through lasting and high-paying careers. At Bellevue University, the BS Business Analytics degree equips students to understand foundational business knowledge and practices such as financial accounting and statistical methods, combined with data management, mining, and warehousing. This combination answers precisely the current demand. With an affordable cost per credit of $410 and the flexibility of being online, the ROI is favorable. Hands-on learning and faculty with real job experience in data analytics equip students to move from theory to the real world. The program is 127 credits divided into three areas: business, information systems, and business analytics. Graduates can enter the job field or move right into Bellevue's outstanding Masters in Business Analytics.
California State University – Fullerton

If you find yourself attracted to the possibility of being a data detective and discovering trends that lead to new potential, California State University, Fullerton's Certificate in Data Science can get you into the field quickly and conveniently. Offered online, you can complete the 117-credit program in as little as ten months. Courses in foundational data analysis, statistics, and modeling help advance you in the data analytics world. There is also a capstone project that combines theoretical knowledge with practical skills in a real-world scenario. The certificate program is especially suited for data analysts and computer scientists wanting to take the lead or learn data analytics, graduates with degrees in math or natural sciences who wish to enter the field, and professional analysts or managers seeking to advance in their careers. If you are not from California, please note that you can only enroll in CSUF online courses when your state has authorized CSUF as a provider.
University of California, Irvine

Since 1965, the University of California, Irvine has proven itself as a place where research and innovation thrives. The UCI Division of Continuing Education's Predictive Analytics Certificate is a case in point. The online program is designed for working adults and covers all the major areas needed to become successful at Big Data: web analytics, business analysis, and data mining. The Certificate is awarded after the minimum completion of five required courses and six elective units for a minimum of 16 units. Classes for the certificate include Big Data, Risk Analytics, Predictive HR and Workforce Analytics, and Effective Data Preparation. A notable aspect of UCI's program is their partnership with Predictive Analytics World, "the leading cross-vendor event for predictive analytics professionals, managers, and commercial practitioners."
Marist College

Similar to Harvard University and the College of William and Mary, Marist College was founded as a seminary and has since become a powerful institution of research and learning. With a reputation for excellent programs, Marist College offers the Advanced Certificate in Business Analytics to working professionals, graduates seeking to enter the field of Big Data, and those trying to change careers. The glory of the Advanced Certificate is the speed and flexibility in which you are trained and can, in turn, enter the job field. The program is taught by experienced faculty and features industry leaders in the field. The combination of hands-on skills and real-world problem solving is a winning combination. Courses contain graduate-level Information Systems courses and are applied to the Marist Master of Science in Information Systems (MSIS) program, should you wish to transition into a graduate program. To complete the Certificate, students are required to complete four courses for a total of 12 credits.
Seton Hall University

Seton Hall University offers two certificate options. The Certificate in Business Analytics program is comprised of four required classes: Business Statistics, Business Intelligence, Big Data Analytics, and one elective among four choices. Classes are taught by full-time and experienced faculty giving students the quality and personal education Seton is known for. In addition to qualified faculty, SHU is a member of the New Jersey Big Data Alliance (NJBDA). The NJBDA fosters partnerships among industry, academia (there are eleven universities involved) and government to advance computing innovation and education. The Certificate in Data Visualization is another flexible and fast way to enter into the exciting and growing field. This program prepares students to analyze, store, and communicate complex data using visuals. At only $444 per credit, Seton Hall University is both flexible and affordable.
University of Washington

At the University of Washington, the drive to innovate is strong. As part of the newly launched "Career Accelerator," which is certificate programs with four learning formats for working adults, the Certificate in Data Science can be online, accelerated, self-paced, or in the classroom. It is designed for technically oriented professionals and requires only three courses. UW also offers two other certificates in the emerging field of Big Data: The Certificate of Data Analytics: Techniques for Decision Making, and the Certificate of Business Intelligence: Building the Data Warehouse. For every certificate, there are essential admission requirements that need to be met. For example, they require you know SQL (Structured Query Language) to some extent. If you do find you meet the requirements, there's no doubt, with training like this, jobs as a Data Analyst will be available at the end.
California University of Pennsylvania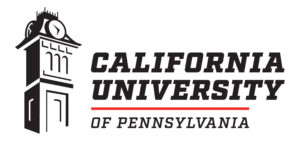 Ranked by Money magazine as the No. 1 most valuable career-focused skill in today's job market, the SAS Data Science Certificate delivers. California University of Pennsylvania offers both undergraduate and graduate certificates in this emerging field. The program is conducted through a unique partnership with Cal U and SAS, an organization employing 14,000 people who make software for Big Data. In fact, 94 of the top 100 Fortune 500 companies use SAS software. With this kind of real success and experience, the Cal U certificate offers the best in this format. With four classes and a capstone project that utilizes SAS software, students will complement any bachelor's degree, move into graduate work, or take it as a stand-alone certificate and enter the job market. Cal U is looking for those with SAS skills. With the certificate students will also be eligible to sit for two SAS exams to qualify as a SAS Certified Big Data Professional. There is also the possibility to receive a 50 percent discount on SAS testing fees. California University of Pennsylvania is an excellent choice to enter into the growing SAS field.
Bellevue College

If you are interested in data science and the healthcare industry the Healthcare Data Analyst certificate from Bellevue College is an excellent choice. The Certificate consists of three main areas: specific regulations, standards and trends, and a survey of analytics. Students learn to analyze both the standards and trends, as well as the study of analytics. They also have the opportunity to work hands-on, practicing skills in data mining, visualization, and analysis. These skills are transforming the way we understand business and are invaluable. To be admitted at Bellevue College experience and cost are vital to know. Students must have a bachelor's degree or associate's with at least two years of applicable experience, including SQL Level 1, Excel training, and college algebra. Please note, the cost must be paid in full and is $1950.
Why Get a Bachelor's in Data Science?
We hope this list has helped you in your journey to choosing a degree in data science. Because this profession is new, students may not be entirely aware of the many career possibilities that come with being a data scientist. Those in the field can look forward to a promising career and excellent compensation. In fact, payscale.com currently lists states that a Chief Data Scientist earns $128,011 annually. Getting certified is a good strategy that helps build a competitive resume that will be appealing to the best names in the industry.
You'll learn key fundamentals from a data science degree, such as:
machine learning
algorithms
python
artificial intelligence
data structures
software development
As a highly in-demand area of expertise, data science gives online students a way into a lucrative career. Build your critical thinking skills, get a minor in business administration, go on to a master's degree – they sky is the limit.
Before you choose an online bachleor's degree data science program, though, make sure it provides financial aid opportunities, accepts transfer credits, and meets all other qualifications.
Whether you complete a certification program or a full degree, there are sure to be open doors in this burgeoning field. Career options abound across public, private and nonprofit sectors, including market researcher, statistician, data miner, analyst and information technology specialist. According to the U.S. Bureau of Labor Statistics, demand for mathematicians and statisticians tops the list at 33 percent growth through 2026.* The need for operations research analysts is projected at 27 percent, and market research analyst growth is projected to see 23 percent growth.* Your hard work, time, and money are certain to yield a high ROI. Good luck!
Related:
25 Best Online Bachelor's in Data Science
10 Most Affordable Bachelor's in Data Science
25 Best Bachelor's in Analytics
15 Best Online Bachelor's in Analytics
10 Fastest Online Bachelor's in Analytics
10 Most Affordable Bachelor's in Analytics
25 Best Bachelor's in Business Analytics
15 Best Online Business Analytics Programs