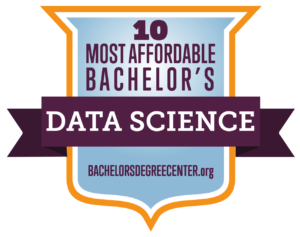 Data science is the center of modern business, and a bachelor's in data science is the beginning of a rewarding, even lucrative career. With a data science degree, you will have job security in a massive and growing industry. Of course, while any data science degree salary will be enough to satisfy any entry-level student, your data science bachelor degree salary will depend on your experience, your job title, the industry you work in, the size of the company that hires you, the region where you work, and your level of education.
According to a 2016 survey, for every year of education and experience, you have in data science, you can expect to earn an additional $2,000 to $2,500 more per year. That means a four year data science degree salary will add between $8,000 and $9,000 per year. In addition to that, each year you work in the field of data science, your earnings will be projected to grow by at least $2,000. That far outpaces the growth rate of practically any other profession. Of course, with seats being filled rapidly, the competition is getting stiffer by the moment. That means, putting off your education in data science is costing you money right now!
Methodology: Ranking the Most Affordable Data Science Programs
To rank the best affordable data science programs, Bachelor's Degree Center editors researched respected, accredited bachelor's programs across the US. Editors ranked programs according to their tuition rate, student satisfaction, and salary potential.
1. Eastern Florida State College

Eastern Florida State College has one of the best affordable data science programs. Students learn skills needed to succeed in this high-growth career. With an increasing need for experts who can manage big data, this is currently a lucrative field. Graduates go on to jobs based in industry, government and business. The university prepare students for entry- and management-level positions within the computer information systems field.
Eastern Florida State College is a public school located in Brevard County, Florida. There are several campuses located in Melbourne, Coco, Titusville, and Palm Beach. This makes it easy for students to continue their studies even if they move out of the area. There are also virtual learning opportunities for some majors.
What We Like: Located in sunny Florida, this program gives students an opportunity to study in one of the most sought-after locations in the world.
Degree: BAS in Data Science
2. Miami Dade College

For those looking for one of the best affordable data science programs in Florida, Miami Dade College provides a data analytics degree for students seeking the skills to manipulate and analyze big data. Over the past decade, organizations have completely changed the way they structure and use the data they collect. With this degree, graduates help fill the gap in demand versus supply for data analysts with the appropriate skills. With this bachelor's of science and data analytics, students learn to identify, interpret and describe trends and information within an organization's databases.
This public university is located in Miami, Florida. It has over 22,000 undergraduate students and accepts everyone who applies. Other majors include liberal arts, business and nursing.
What We Likes: This affordable college accepts everyone who applies, giving access to higher education to students who don't test well on standardized tests or who are returning to pursue a career change.
Degree: Data Analytics
3. University of Wisconsin-River Falls

The University of Wisconsin at River Falls has one of the best affordable data science programs in the region. This degree is located within the Computer Science and Information systems Department. It is the only location that offers in-person classes for this degree. An emphasis is placed on how big data relates to economics and business.
The University of Wisconsin at River Falls has over 5,000 undergraduate students and is a public university located in River Falls, WI. Competitive admission means that three out of four students get an acceptance letter but one out of four do not. Popular majors include animal husbandry, elementary education and business.
What We Like: The school's high acceptance rate gives many students an opportunity to attend higher education but also filters out 25% of applicants.
Degree: BS in Data Science
4. University of Michigan-Dearborn

One of the best affordable data science programs in Michigan, the University of Michigan Dearborn offers a BS in data science. This program shows students how to extract knowledge from huge databases. This knowledge helps drive decision making within an organization and makes the most of data collected from customers and business partners. The program has an interdisciplinary approach that includes a foundation in mathematics, statistics, machine learning, domain knowledge and modeling skills. Graduates emerge ready to take on jobs as data mining engineers, data architects, and business intelligence analysts.
UM Dearborn Has over 5000 undergraduate students and is located in the Detroit area. Nearly eight out of 10 applicants received an acceptance letter from the university. These students go on to major in mechanical engineering, psychology and accounting.
What We Like: This affordable university also has a financial aid rate of 96%, which means that the vast majority of students are able to get financial aid.
Degree: BS in Data Science
5. University of Utah

For one of the best affordable data science programs in Utah, many students go to the University of Utah. This degree prepares students to use computer science and engineering skills to modify, build and analyze software applications. Students emerge ready to take on positions as data scientist at organizations and companies. Graduates fill a need for qualified data science and finance, healthcare in other industries. There is a great need for qualified data analysts, so students can look forward to lucrative careers after graduation. Some students go onto pursue master's degrees in business administration and related fields.
The University of Utah enjoys a high rating among those who have attended and within the educational community at large. This large university has nearly 19,000 undergraduate students and offers a competitive admission rate of 67%. Popular majors include economics, communications and psychology.
What We Like: Graduating 70% of students, Utah ranks well for student retention.
Degree: BS in Data Science
6. Middle Tennessee State University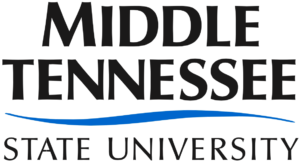 You can attend one of the best data science programs in Tennessee at Middle Tennessee State University. Data science is a very lucrative field in which graduates emerge with jobs waiting for them. With this degree, data practitioners learn interdisciplinary skills that include mathematics, information systems, computer science, analytics and finance. Leverage the strength of MTSU to create a career based on a well-rounded education. Organizations looking to ramp up and recruit data scientists are stressed out by the predicted shortfall in reliable candidates for these positions. That's why data science is one of the fastest-growing fields in the world.
Middle Tennessee State has over 15,000 undergraduate students enrolled at this campus in the Nashville area. Almost everyone who applies is accepted and the University has a 94% acceptance rate. Popular majors include the humanities, music management and communications.
What We Like: With this extremely high acceptance rate, this university is accessible to nearly all students who want a higher education.
Degree: Data Science
7. Metropolitan State University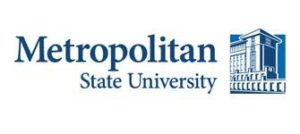 Attend one of the best affordable data science programs at Metropolitan State University. With a degree in data science, students learn the knowledge and skills needed to perform data mining, statistical analysis and business analytics at an organization or company. This degree is ideal for those with a penchant for math and science who love working with computers. Graduates interact with data used to investigate business trends. They also learn how to effectively document their knowledge in written and oral communication.
Metropolitan State Denver has nearly 13,000 undergraduate students and accepts just 59% of applicants. This competitive school offers a diverse student body and well-ranked campus life.
What We Like: This is a great pick for students in Denver looking for the best affordable data science programs near home.
Degree: BS in Data Science
8. University of California, Irvine

At the University of California, Irvine, students can find one of the best affordable data science programs in California. UC Irvine's undergraduate data science major emphasizes computer science and statistics. It provides a foundation in mathematics in preparation for a career in data analysis. Courses cover data structures, data management, algorithms and machine learning as well as other topics related to the analysis and management of big data. Graduates from this program use their knowledge to solve real-world problems in government, educational, and corporate environments. This program may appeal to students who want to work in data science or go on to graduate studies.
UC Irvine ranks highly on niche.com and has over 29,000 undergraduate students enrolled in programs such as biology, social psychology, and computer science. Nearly 83% of students graduate from the university, making it competitive for student retention. This is a great choice for students who want to remain in the Irvine area while completing a degree from the well-known University of California.
What We Like: UC Irvine ranks #26 among the top public universities in the country.
Degree: BS in Data Science
9. Eastern Michigan University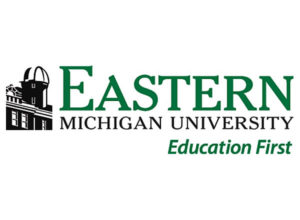 Eastern Michigan University is one of the best affordable data science programs in the Midwest. Students learn to analyze large datasets and prepare for positions in business and science. To remain competitive, businesses need data scientists who understand the connection between innovation, consumer behavior and productivity. Graduates who invest in this degree become valuable assets to companies looking for qualified data analysts who can help them wade through their big data for golden nuggets that can drive evidence-based decisions.
Eastern Michigan has over 11,000 undergraduate students and is located in the Detroit area. Most students who apply are accepted. However, the actual acceptance rate is 76%, so students should fill out the applications carefully. Popular majors include social work, nursing and psychology.
What We Like: 98% of students receive financial aid, which is great news for students who need help paying for school.
Degree: Data Science and Analytics
10. University of Houston Downtown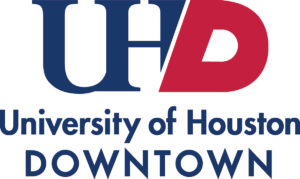 The University of Houston Downtown has one of the best affordable data science programs in Texas. Graduates learn the skills they need to work in education, defense, energy, medical, finance, robotics and other fields. This major involves a lot of qualitative analysis and some students go on to pursue their MBA. Students learn to clean, combine and investigate large datasets. A strong mathematics background helps to prepare algorithms needed to mine data and utilize the machine learning capabilities of modern IT. Data scientists interpret raw data for actionable insights. They mathematically validate their findings before presenting them to decision-makers. Those who work in this field need a strong ability to visualize and communicate the results of their findings.
UHD is a mid-size institution with Just over 6,000 undergraduate students. They accept 83% of those who apply, and accepted students go for majors such as business, accounting and liberal arts.
What We Like: The generous acceptance rate makes higher education widely accessible in the Houston downtown area.
Degree: BS in Data Science
How Much Can I Make with a Data Science Degree?
According to the US Bureau of Labor Statistics, the average data science degree salary is approximately $100,560 per year. Data science professionals are in higher demand than ever before. This is because big data has been recognized for at least the last 20 years as a key resource for governments, industries, and advertisers alike. Governments need accurate data analytics for census, policy, and distribution purposes. Industries need big data for its ability to deliver future projections on investments, products, and services. And advertisers need data science experts to help mine massive repositories of consumer information in order to optimize their outreach campaigns.
Do I Need a Degree to Get a Job in Data Science? 
As you are likely aware, many big companies and high-paying employers will sometimes hire teenagers even before graduating high school- if that teenager has shown some extraordinary vision or aptitude in a technical field such as computer programming. With the demand for data science experts growing exponentially, many people are asking, "Can you get a data science job without a degree?"
The answer to this question is highly contextual. For example, many young and ambitious tech experts have developed ideas for startup companies that are exceedingly valuable to existing companies merely in the conceptual stage. Arguably, these are outlier cases. However, if you want to know how to get into data science without a degree, you might want to go down the following checklist to see what your chances are.
Do you have a STEM background? (physics, math)
Do you have a "soft" STEM background? (biology, economics, etc.)
Do you have a non-STEM background?
Do you have 1 year or more of experience working with a programming language?
Have you ever held a job that involves coding?
Are you good at independent learning?
If you answered "yes" to any of these questions, you may consider yourself to have a 50/50 chance of being able to get into data science without a degree. For every question you answered "yes" to above, you can add 15% to your chances.
By our estimation, if you answered yes to two of these questions, you've got about a 65% chance of making your mark in data science. If you can just add one more, that raises your chances to 85%.
Is a Free Data Science Certificate Worth It?
Many people already in the data science field and those looking to get into it wonder, "Are free data science certifications worth the time it takes to earn one?" Just like software companies looking for the one young genius with a vision for a great product or concept, companies that work with big data are eager to hire anyone who can help them get more value out of the mountains of big data that exist online and in private servers.
If you are currently working in data science or looking to break into the industry, a free data science certificate does hold value. As we saw in previous sections, just one year of experience in data science will add $2,000 to $2,500 to your expected annual salary. If you spend a year earning your data science certification free, the benefit should be no different. What matters is your ability to prove that you can bring value to the table.
At the end of the day, even free data science certificates are not free. They take time and effort to earn. Employers know this, and they appreciate it. What matters to them is whether or not your free online data science certification has given you valuable skills that can help them grow their business and make more money.
Your job, as a student, is to obtain free data science certificates that are of high quality.
Related Rankings:
25 Best Bachelor's in Statistics
25 Best Online Bachelor's in Data Science
25 Best Bachelor's in Analytics
15 Best Online Bachelor's in Analytics
10 Fastest Online Bachelor's in Analytics