Media has become a dominant aspect of modern life. Everybody consumes various forms of media, from films, television, books, radio, social media, news programming, and print. These mediums have a tremendous impact on our lives, and without good media, we would have trouble communicating and disseminating information. This is why media studies have become such a popular field of study in colleges and universities. Media studies is an ever-growing field for professionals who are looking advanced ways of communication.
For working adults and other nontraditional students, getting an online bachelor's degree can be a solid investment in a new or advanced career. However, these are also students who are not interested in spoiling their investment with a debt they'll drag around forever. That's why Bachelor's Degree Center has ranked the 10 Most Affordable Online Media Communications programs – to point students who care about value to the programs that will give them reasonable costs and real results.
Featured Schools
Methodology: Ranking the Most Affordable Online Mass Communications Degree Programs
To rank the Most Affordable Online Media Communications Degree Bachelor Programs, Bachelor's Degree Center editors started with a comprehensive list of the online media, mass communications, and journalism programs available in a fully online format from accredited, reputable institutions. From there, ranking the most affordable programs was simple: schools are ordered from lowest tuition to highest, based on current IPEDS data.
1. Bellevue University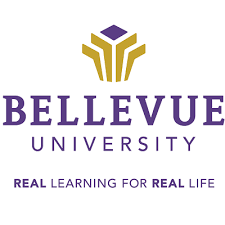 Bellevue University's online BA in Communication Studies program strives to provide every student with a solid foundation from where they can then focus on a particular area of communications. They recognize that today's technology has forced professionals to develop new techniques and methods to work effectively. The basis of the program is founded in communication theory but works to develop the skillsets that employers are looking for. The online mass communications degree revolves around business communication, leadership, conflict resolution, and knowledge of traditional media standards. After graduation, students are prepared for positions in journalism, digital media formats, marketing, and public relations.
Bellevue is well known for the quality of its degree programs while remaining affordable. The school strives to maintain a high degree of flexibility and support for online learners. This is particularly important for working adults who would like to return to school. In fact, Bellevue was founded as a school for working adults, back in 1966, when the internet was barely thought of, and today Bellevue is ranked one of the top 10 online bachelor's educators by U.S. News.
Degree: BA in Communication Studies
2. Thomas Edison State College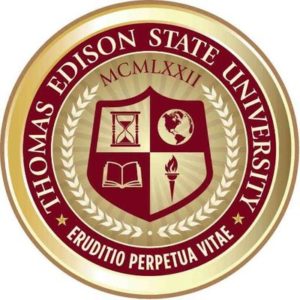 The online BA in Communications at Thomas Edison State College provides students with a solid foundation in communications theory and the established strategies used to communicate with the public in a variety of formats. Electives allow students to tailor their degree to their intended or current careers, from radio and movies to journalism and technical writing. As a public institution, TESC is also committed to affordability, with some of the lowest tuition rates in the Northeast.
Founded in 1972, Thomas Edison State College is a leading college in New Jersey. The average age of the student population is 30 years old. Most are working adults who are returning to school to move into another career or complete their college degree. In the spirit of its namesake, Thomas Edison State reaches out to and attracts self-motivated, disciplined learners of all kinds and interests, providing an affordable means to career advancement.
Degree: BA in Communications
3. University of Texas of the Permian Basin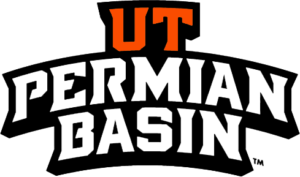 The University of Texas of the Permian Basin BA in Communication is an online program that involves all of the challenging coursework and engaging activities that students engage in on a traditional campus. This allows students to develop critical thinking skills, as well as the "soft skills" of leadership and teamwork that are in high demand from corporations. Beyond these basics, students select elective sources in areas they are most interested in pursuing professionally such as broadcast journalism, print media, radio and social media marketing. As an online bachelors in communications, this programs affordability and adaptable schedule is a good choice for setting someone in this field.
The University of Texas of the Permian Basin is a relatively young school that has evolved through its 45-year history to become leaders in the field of online higher education. Throughout their development, they have been recognized by numerous sources in higher education. In fact, U.S. News & World Report names them one of the top online bachelor's degree colleges in the US. With massive growth in the region, due to the oil industry, UTPB is prime to make an impact across the Southwest.
Degree: BA in Communication
4. Arkansas State University
The online BA in Communication Studies at Arkansas State University is a model of affordability and quality. Designed for a student body of working adults, A-State's online bachelor's in communications emphasizes applicability; students are prepared to take their media and communication skills to virtually any industry and field. The most up-to-date theory combines with experiential learning to ensure that students can not only use what they learn immediately, in their current jobs, but adapt to any changes in their career or their occupation that might come up.
Arkansas State has always put practical considerations first. Founded as an agricultural and mechanical school, A-State is built on applied technology and science, but that spirit is part of every program – even media and communications. ASU's online mass communications degree is intended to have real job market appeal, and an affordable tuition rate helps graduates enter their careers ahead of the game rather than behind in debt.
Degree: BA in Communication Studies
5. University of Maryland University College
The University of Maryland online BA in Communication Studies gives students a deep grounding in the liberal arts – particularly the adaptable skills of critical thinking and communication. This broad foundation allows students to add on, building online bachelors in communications that prepare them for careers as varied as management, journalism, or marketing. A generous transfer policy and low tuition contribute to making UMUC's online mass communications degree a great value.
The University of Maryland University College is one of the most unique public higher learning institutions. With its roots in the University of Maryland's evening classes for working adults and outreach programs for returning WWII veterans, UMUC has always had the special needs of nontraditional students at its heart. Today, it's one of the world's largest online educators, reaching more than 90,000 students worldwide. A history of quality and affordability makes UMUC one of the best choices for an online mass communications degree.
Degree: BA in Communication Studies
6. Granite State College
Granite State College's online BS in Communication Studies is designed to give working professionals media and communication skills that they can transfer and adapt to their current careers, or to move into careers in areas like public relations and marketing. With an emphasis on navigating the media-saturated information economy, GSC's online bachelor's in communication helps students learn to effectively use both technology and their own critical reasoning abilities to push their companies forward, reaching diverse audiences with their brand and message.
Part of the University System of New Hampshire (the Granite State itself), GSC was founded in 1972 explicitly to meet the special requirements of New Hampshire's working adults. While back then that meant night and weekend classes at extension campuses, today it means fully online degree programs, and Granite State College is quickly becoming one of the most trusted names in online education. In fact, GSU is U.S. News & World Report's highest-ranking online educator in New Hampshire.
Degree: BS in Communication Studies
7. Florida International University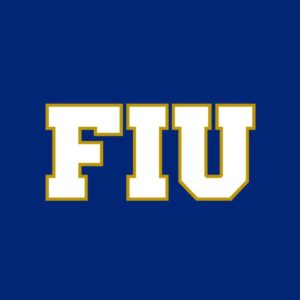 Florida International University's online BA in Communications is designed for student success. With a personal success coach, supportive online learning environment, and top-notch, world-class faculty, students in the online mass communications program get more than just an affordable, convenient online degree. The ACEJMC-accredited College of Communication, Architecture, and the Arts gives students all they need to become leaders, managers, and spokespeople for government, industry, and any other employer.
FIU is the public research institution for the greater Miami metropolitan area, so it's one of the most diverse, dynamic, and innovative institutions in higher education right now. With an emphasis on entrepreneurship, creativity, and community, FIU is bringing the spirit of discovery not only to South Florida but all over the world with its online programs.
Degree: BA in Communication Arts
8. Arizona State University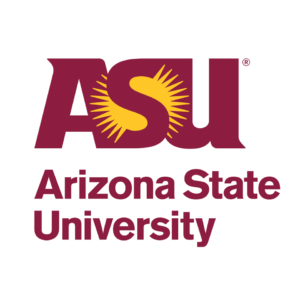 Arizona State University's online BA in Mass Communication and Media Studies takes the same innovative approach to learn that ASU is known for. World-class faculty make the Cronkite School of Journalism and Mass Communication (yes, named for that Cronkite) into one of the world's most cutting-edge schools of its kind. Students can concentrate on areas that interest them, from social media to political communication. The mass communications and media studies program is an affordable, accommodating online mass communications degree.
US News & World Report ranks ASU as the nation's most innovative school, as it has for years, thanks to the radical New American University mission. By welcoming all students, providing them the support they need to succeed, and leveraging their faculty, alumni, and industry partners for job support, ASU is well known for the professionals that they turn out. Arizona State is transforming higher education, and with it, the world of work.
Degree: BA Mass Communication and Media Studies
9. University of Memphis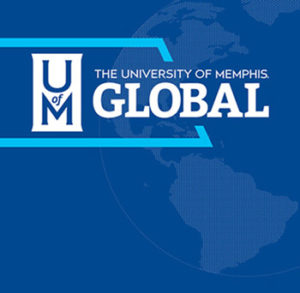 The University of Memphis' online BA in Communications Studies gives students the basis for a career in a wide range of communication-related fields, from PR and Marketing to broadcasting and journalism. Because UM's program is specifically targeted toward working adults, students have an advisor who can help them strategize their online education for maximum efficiency and affordability. Students also benefit from a culture of hands-on, practical learning, including internships in their own area.
The University of Memphis is a public research university centered in the Home of the Blues. In a history spanning a century, UM has gone from a small teacher's college to a major university of more than 20,000 students by focusing on the needs of Memphis and western Tennessee. That means outreach to working adults, minority students, low-income and first-generation students, and all kinds of other nontraditional college students. Affordable online degree programs like the online bachelor's in communications are a major part of that mission.
Degree: BA in Communication Studies
10. CSU-Global Campus
Students in the Colorado State University-Global Campus BS in Communications are part of one of the most influential movements in higher education. As the first fully online wing of a public university system, CSU-Global Campus has defined student support (with an online library, online tutoring, and an online writing center) and career education (with a game-changing career center). The online mass communications degree program combines educational excellence with affordability to show what online education can accomplish.
CSU-Global Campus is dedicated to the needs of working adults. Prior work experience and knowledge are assessed with the potential of applying some of this toward credit, saving time and money for every student. With the changing landscape of the media and communications fields, the curriculum is continually being assessed to ensure that it meets the need of today's professionals. With changing industry standards and evolving technology, they work to make sure that students have the tools and knowledge that they need.
Degree: BS in Communication
What is the ROI of an Online Media Communications Degree?
According to the Bureau of Labor Statistics, jobs for those with media and communications degrees is on pace to grow six percent between 2016 and 2026. This will result in 43,200 new media and communications jobs. This may seem like significant growth for communications and media studies jobs but in fact, the rate growth is similar to the averages of every other occupation.
What is changing is the types of media communications jobs that are being created. Corporations, nonprofits and governments are now demanding professionals that bring 'soft skills' to the table. These include conflict resolution, crisis management, team building, and mediation. Also, the type of jobs is changing as a result of changing industry standards and the development of new technologies and media platforms.
High-paying jobs with a communications degree are becoming available to meet the demands of the changing marketplace. Individuals graduating with mass communications degrees who have the skills for social media marketing, for instance, are finding positions. It is an ability to professionally craft, edit and transmit messaging through these new emerging technologies and platforms that graduates are finding high-paying jobs with a communications degree. The Bureau of Labor Statistics reported in May 2017 that the annual wage for media and communication jobs was $56,340. That was higher than the median wage of $37,690.
Are There Free Media and Communications Courses Online?
There are many free online mass communication courses online but do not expect to receive college credit. It can be a good to "road test" the field, however, for potential students to understand whether or not they would enjoy working in the field. Well-known sites such as LinkedIn, Study.com and Alison have free courses. Some of which are free online media courses with certificates. LinkedIn provides free online mass communication courses that are designed for business leaders but also help anyone interested develop their skills. Study.com connects students with prominent university media and communication courses. There are also courses in media and entertainment. Every course will have a different start time. Also, different options will be available. Some can be used toward credit. Others will deliver a certificate of completion and pass the course for a fee.
Is a Media and Communication Certification Online Worth It?
Changing careers can be very difficult for working adults. However, Communication certification online can help make that change possible. In recent years, online higher education programs have become more refined. Students who are able to participate in a credentialed higher education program while still meeting the demands of their current job. Universities have responded by building better support systems for their students and keeping costs low. This has encouraged more individuals to get the education they need to change professions and be successful in their new fields. Today, students have access to online libraries, tutors, and career centers. Some programs assign mentors to their students. These individuals help guide students through their degree programs, help them select electives that will push them along their chosen career path, and support them when they need it.
The versatility of media/communications degree means that graduates will enter positions in a variety of fields ranging from traditional broadcasting to radio to new media roles in emerging technologies. Alternately, free online communications courses let people learn new skills and decide whether to pursue further education. As the mass communications and media fields are rapidly changing as industry standards have to meet the demands of new technology, a solid media and communications degree program establishes a new professional as knowledgeable and credible. Today there are many options for those seeking to explore media and mass communications degree courses online.
Related Rankings: