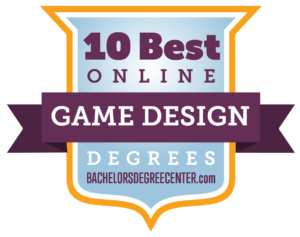 With worldwide earnings of more than $100 billion, video games are an industry in a long boom that shows no signs of stopping. In fact, simulation and gamification training are often implemented within more traditional fields like education, business, medicine, and even military science. And obtaining a career in the game design industry is ripe with opportunities for those focusing on e-learning or game-based learning. Whether you're a high school graduate planning for your future, or a working adult already in the video game field, a bachelor's degree in game design or development could be a good investment for a career beyond the entry-level.
Plenty of conventional 4-year degree programs are available, but working professionals hoping to change careers or enhance their current careers with a bachelor's degree are turning more and more to online programs. These are busy people who probably already have associate's degrees, certifications, and college courses for transfer, so there's an excellent chance that they can complete a bachelor's degree in short order. That's where the Bachelor's Degree Center Fastest Online Game Design Degree ranking comes in.
Featured Schools
Methodology: Ranking the Fastest Online Game Development Degree Programs
To rank the fastest accredited online bachelor's in-game design programs, Bachelor's Degree Center editors looked for fully online and hybrid programs that provided a variety of ways for students to speed up their bachelor's. Those included accelerated courses, generous transfer credits, credit for experience, placement exams, and more.
Speed isn't our only criteria, though; after all, who's to say a program that takes 9 months is better than one that takes 24 months? So in addition to a quick completion time, we ranked programs according to five factors: cost, graduation rate, job placement, alumni salary, and reputation.
1. Lewis University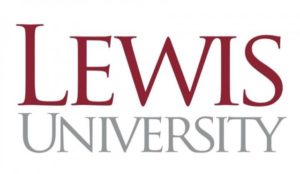 At Lewis University, the online BS in Computer Science for Game and Simulation Programming is shaping tomorrow's future game developers. The game design degree programs help students with specializations in seven core concentrations. Each specialty teaches the student the skills and the necessary expertise of the computer gaming industry. However, the Game and Simulation programming concentration provides students the skill to program realistic simulations of real processes. Studies include computer science, data science, and information security. In addition, tuition costs are very affordable for students.
The Lewis University campus is located in Romeoville, IL. The University, founded in 1932, is a comprehensive school with a diverse student body. The college has an accelerated degree format that helps students achieve their online bachelor's in game design faster. Lewis University also promotes a "4+1 Bachelors to Masters program" option, meaning, instead of a two-year program, it will only take students one year to complete their master's.
Degree: BS in Computer Science – Game and Simulation Programming
Format: Online – accelerated
2. Lindenwood University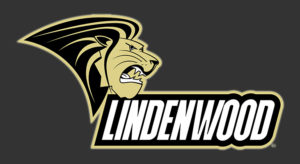 Lindenwood University's BA in Game Design offers a chance to develop skills through the gaming industry. Foundation classes include storytelling and character development, with a particular focus on usability and aesthetics. The online course is 120 credits, with 84 being transferrable credits. Several courses include Game Development, Concept Design, and 3D Animation. Many graduates of the degree go on to become game designers, game programmers, or game artists within the computer graphics industry. Tuition for the bachelor's in game design is reasonable for most students.
The Lindenwood University, founded in 1827, has a low student-to-faculty ratio of 12:1. The accelerated degrees available are seven undergraduates and seven graduate programs. Known as the lions, the college has several clubs and organizations for student social involvement. In the competitive field of game design, the median salary is around $58,000, making the creative industry worth the effort.
Degree: BA in Game Design
Format: Online – transfer 84 credits
3. University of Advancing Technology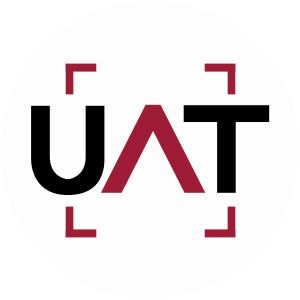 The University of Advancing Technology online BA in Game Design program is fully accredited and available online. Courses are heaving on collaboration, preparing students for the modern video game development process. Courses include game scripting for designers, game development, and game productivity studies. The game design degree programs at UAT has 120 credits within its program; however, 90 credits can be transfer credits. The cost for tuition is affordable to most students. Many students who receive a bachelor degree, go on to a dual master's degree as well.
UAT is a private technology school with a low student-to-faculty ratio. The University is located in Tempe, AZ, and is one of the top technology colleges in the nation. The University of advancing technology offers many opportunities for game design majors. Some majors that may coincide with the bachelors in game design degree at UAT are cybersecurity, computer science, and digital making and fabrication degrees.
Degree: BA in Game Design
Format: Online – transfer 90 credits
University of Advancing Technology
4. Southern New Hampshire University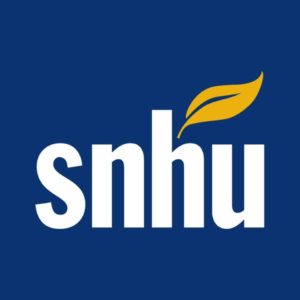 Southern New Hampshire University offers two online game development degree programs: the BS in Game Programming & Development and the BA in Game Art & Development. Both degrees consist of courses in 3D modeling, Digital imaging or painting, and Interactive Animation. Students who are interested in graphic arts, then the BA in Game Art and development is a better choice. For those who want to learn more on software applications, then the BS in game programming and development is the right choice. For an online game development degree, these two programs will provide the necessary skills to equip each student in this tech-savvy world. Skills include writing, communication, analysis, and problem-solving. The degree has 120 credits in its program, with up to 90 available as transfer credits. SNHU is also a very affordable nonprofit university.
Founded in 1932 in Manchester, NH, SNHU was originally created to train bookkeepers in theory and methods of accounting. In 1941, classes were open to service members in the military. As time went on, new majors were added for students to choose and become skilled in over the next several decades. By 2002, 40 percent of all online enrollees were military students. Today there are over 250 programs available online and on-campus. (snhu.edu)
Degree: BS in Game Programming & Development or BA in Game Art & Development
Format: Online – transfer 90 credits
Southern New Hampshire University
5. Liberty University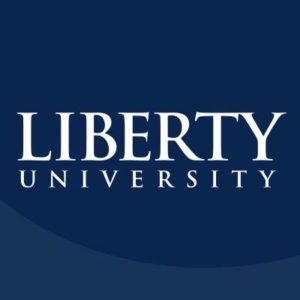 Liberty University's BS in Information Technology Gaming Design concentration applies a student's passion for gaming into a satisfying career. The game design degree programs offer computer technology applications, graphic design, and programming skills that help each student succeed in the world of technology by providing real-world experience in game design. The degree is a 120-credit program with seventy-five credits available as transfers. The online game development degree at Liberty creates strong career paths for students interested in several supervisory positions. For example, Video Game Designer, Creative Director, Graphics Director, Mobile User Interface Designer, or Software Programmer.
Tuition costs at Liberty are reasonably priced for most students. However, military servicemen and women are eligible for a tuition discount. Liberty University, founded in 1971 by Rev. Jerry Falwell, is an accredited evangelical liberal arts institution. It has sixteen colleges and schools, with over 550 programs available to students. Their motto: Training Champions for Christ.
Degree: BS in Information Technology – Gaming Design
Format: Online – transfer 75 credits
6. Franklin University
The Franklin University BS in Interactive Media Design promotes an online game development degree with a project-based curriculum. The program trains each student with general studies of spreadsheets and databases at first. As time moves forward, knowledge in web design, research writing, and flash animation is introduced. By the end of the course, the student will be proficient in interactive media, digital media, advertising, and communications. The degree is a 120-credit program with 36 credits in the Game design specialty.
Franklin University is an affordable college that is about fifty-three percent cheaper than the average national, private four-year college. The school also offers a military discount to all service members of the armed forces. Founded over 115 years ago, the college is located in Columbus, Ohio, and known as one of the largest private universities in the State. Franklin also partners with over 230 community and technical colleges throughout the nation to increase graduation rates, invest in communities, and deliver professional development opportunities to the faculty and staff.
Degree: BS in Interactive Media Design
Format: Online – transfer
7. Full Sail University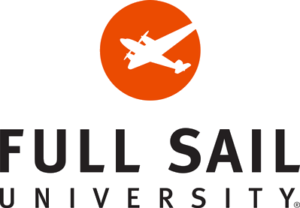 For those who have a passion for becoming the next best game developer, then Full Sail University's BS in Game Design is the right choice. The online game development degree will provide each student with game design fundamentals and introduce key industry concepts on systems and level designs that prepare students with prototyping and game balancing. The degree is available on-campus and online. This is also an accelerated BS degree, taking the average student only 29 months to complete.
Full Sail is located conveniently just minutes from Walt Disney World and Universal Studios, making this a great place for learning about game design and development. Full Sail is an accredited university, commissioned by the Department of Education. It provides real-world experiences to students in preparing them in a career path designed in media, arts, technology, and entertainment.
Degree: BS in Game Design
Format: On-campus or online – 29 months
8. Davenport University

Davenport University offers a BS in Computer Science with a concentration in Gaming and Simulation. The degree's motto, "Capitalize on your technology skills." For students who are computer gurus, then the bachelor's degree in game design may be just the right choice. The degree is available online and on campus. Students can earn credit for certifications through this program as well. Courses include advances in biometrics, artificial intelligence, and software engineering. The degree is a 120-credit course, with 42 credits in the gaming concentration. For students in active duty or retired from the military, a twenty percent discount is available.
Davenport University has opened its doors and taught students for the past 150 years. Grand Rapids, MI is where it all started; however, it has campuses throughout the Midwest. Tuition at Davenport is moderately affordable, and the school offers scholarships to those who are eligible.
Degree: BS in Computer Science – Gaming and Simulation
Format: Online – credit for certifications, military service
9. Middle Georgia State University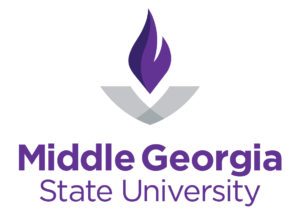 The BS in Information Technology at Middle Georgia State University comes with seven concentrations, Integrated Digital Media and Gaming Design is one of these specialties designed for the online game development degree programs. Taking the CLEP or DSST exams, which are equivalent to forty credit hours, allows the student to finish school faster as well. The overall tuition costs are affordable and some scholarships are available to eligible students. The college also offers credit for prior learning.
Middle Georgia State University provides many other bachelor's and master's degrees within the information technology world. Among them are Cyber Security, Cyber Forensics, Network Technology and Administration, Software Engineering, Web Applications Development, and Critical Infrastructure Management. The college was named one of the most affordable colleges in the nation as well. Formally called Macon State University, MGSU is now one of Georgia's newest and oldest colleges. Their four core values are Stewardship, Engagement, adaptivity, and learning.
Degree: BS in Information Technology – Integrated Digital Media and Gaming Design
Format: Online – transfer, test out, prior learning credits
Middle Georgia State University
10. Rasmussen College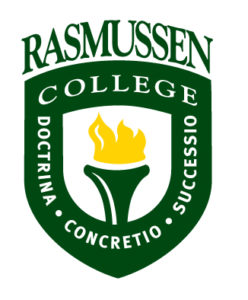 Rasmussen College has a BA in Graphic Design that puts creativity and inspiration to the test. The graphic design degree at Rasmussen is one that students should not pass up. The program offers each student two specializations that may be valuable to game designers: Animation and Motion Graphics, or Web and Interactive Design. The online degree also is accomplished within thirty-six months through the Flexchoice option, a way to combine traditional classes and self-directed assignments as one. Courses in the curriculum include 2D and 3D modeling, motion graphics, digital special effects, and character modeling.
Tuition at Rasmussen College is very affordable, and scholarships are available as well. The college is located in Stillwater, MI. The University offers seven schools. It is also a regionally accredited institution. As part of the technical school, the graphics design degree is fully available online.
Degree: BA in Graphic Design – Animation and Motion Graphics
Format: Online – 36 months
Is an Online or Local Game Design Program Better?
For someone interested in getting a degree in Game Design, there are two choices: applying at an online school or taking classes at an on-campus university. Each choice has pros and cons. For an online game design degree, there are several advantages. Many students choose online because of the flexibility to learn at their own pace, log in and out anytime you want, and have either a part-time or full-time course load. All from the comfort of home. Online learning can also be very convenient, especially for the student that needs to work a full-time job while going to school. Many schools may also provide online mentoring. However, the hours available may not coincide with your time schedule.
The cons of online learning are few, although important. Some instructors have an availability issue of when they can assist students online. For instance, If you email a question about a project or assignment to the teacher, you may not get a response for a number of hours, sometimes not till the next day. This can be an ugly inconvenience if the student has a due date for the project you need help with.
Just like the online option, the on-campus choice also has both advantages and disadvantages. The pros to a local school or university are simple: face-to-face communication, on-campus computer labs, tutoring/mentoring options, and close discussions with the teacher upfront. However, there are some cons to being on-campus. For one, the cost of tuition. Unless living with parents is still an option, room and board can be very expensive for a college student. In addition, some computer labs only have a certain number of computers to use, so there is a chance of waiting your turn to get in/on.
What If I Don't Want a Full Degree?
There is a chance to advance in a career with game design without receiving a degree. By earning a certificate in game design or game development, the student will learn the basic foundations of the field, including computer graphics. Students will need to have basic computer knowledge, understand algorithms, and comprehend different forms of mathematics; for instance, algebra, trigonometry, and calculus.
Many required courses include game research methods, animation, computer science, and Java programming technologies. 2D and 3D graphics imaging also is part of the curriculum. Other coursework may include
software development
programming languages
multimedia
computer programming
project management
user experience
Game design schools have boomed for online students, especially as mobile game software has changed the playing field. Learning to develop apps for mobile devices provides learners another way to enter the video game industry.
Certificates are also transferrable to degrees like a bachelor of fine arts or bachelor of science. This means if a student chooses to go for a graphic design degree after receiving a certificate, then the credits earned will be added to the chosen degree program. Each certificate is usually 15-18 credits long and takes approximately eight to twelve months to complete.
Another benefit of choosing a certificate is the cost. You can still obtain financial aid, but have much less to pay back without needing general education courses and unnecessary electives. Just make sure your certificate program has accreditation.
Can I Become a Video Game Developer Without a Degree?
A game design/game development certificate alone can give a student a starting point in the right direction. Those with a certificate in game design do have the chance to become video game developers at an entry-level position. Some businesses may hire candidates with just a certificate, although there is not much room for promotions without a four-year degree. Some applicants for game design or game developer jobs decide to acquire several certificates within the gaming industry. For instance, receiving a certificate for web design, digital design, or computer science. Each of the certificates provides a specific concentration to the game design industry. Having several types of game design certificates do add to your business portfolio. However, certificates are also used to benefit the degree program as well. It can also provide more opportunities for higher learning, as well as, possibilities to managerial or supervisory positions.
Related Rankings:
25 Best Bachelor's in Game Design Degree Programs
15 Best Online Game Design Degree Bachelor's Programs
10 Most Affordable Game Design Degree Bachelor Programs