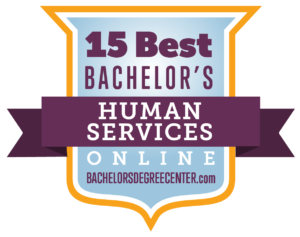 Online degrees in Human Services can open many doors to a wide variety of commercial enterprises in both the public and private sectors. An online degree program is great for someone who is already working a full-time job. Supporting their families is of the utmost importance so enrolling in a degree program requires flexibility when it comes to their class schedule. Human Services online degree programs make it easy for students to study when it is most convenient for them.
Enrolling in a degree in Human Services online also makes it possible for the student to gain the knowledge they need from the school they want. If a student wants to attend a well-known university that is far away from where they live, an online degree program will make that possible. Many of the most well-known and prestigious colleges and universities offer online degrees in Human Services. This means that you can earn the degree you want from the school of your choice.
Methodology: Ranking the Best Online Human Services Degree Programs
Bachelor's Degree Center editors focus their ranking of the best online human services degree programs around accredited, trusted institutions. With our initial pool in place, we ranked programs according to their cost, potential salary, and student reviews.
1. Saint Joseph's College-New York
Saint Joseph's College-New York has a phenomenal Human Services, BS program that is possibly the best online human services degree for learners with an altruistic bent. This program is designed for those who want to work with underserved populations, such as veterans, homeless people, and those with substance abuse addictions. As you move through the program, faculty members help you choose the direction you wish to take, such as working with families and children or the mentally ill. Graduates go on to become case managers, advocates, program directors and outreach workers.
Among thousands of universities and colleges ranked, Saint Joseph's ranked #556 among top colleges in the nation, a respectable showing for a school with just 824 undergraduates. With a respectable graduation rate of 68% and 93% of students receiving financial aid, St. Joseph's is a good choice for students looking for a small college experience without sacrificing quality of education. The vast majority of the school's students surveyed described themselves as happen and well-dedicated to their studies.
What We Like: With a faculty-student ratio of 9:1, St Joseph's offers learners unprecedented facetime with professors.
Degree: Human Services, BS
2. CSU Global

CSU Global has a Human Services, BS may be a top choice for the best online human services degree for students seeking to develop administrative responsibilities in human services. Students develop communications and analytical skills to assess the impact of diversity in human services. Learn about the micro and macro settings that impact this dynamic career pathway. Graduates master intervention and case management skillsets.
CSU Global has over 2,000 online classes and students appreciate the ease of getting the classes they need as well as the quality of the instructors. Human services is one of the most popular degree choices, and the vast majority of graduates classify their education as excellent or very good. Other popular majors include IT and business.
What We Like: the completely online format means that students learn at their own pace, which is ideal for parents or those who have a job while studying.
Degree: Human Services, BS
3. Indiana Wesleyan University

Indiana Wesleyan University's Human Services, BS may be the best online human services degree for students interested in an education rooted in biblical advocacy. Indiana Wesleyan focuses on service delivery, social change and management. After completing this degree, undergrads are ready to work in human services organizations. Learn to assess services for constituents in a social service agency, evaluate program effectiveness and develop management plans for agency resources.
Indiana Wesleyan is a well-regarded private college in Marion, IN. This institution has 3,600 undergrads, with a competitive admission rate of 68%. Popular majors, besides human services, include nursing and business.
What We Like: This is a great school for conservative students who want their college experience to reflect their Christian values.
Degree: Human Services, BS
4. Dominican University
Dominican University's Human Services, BS is a degree-completion program that may be the best online human services degree for students with an interrupted education who want to complete their degree in 20 months. In this interdisciplinary program, students learn to analyze, research and write. The program motto is "Do good and do well!" Choose between up to two concentrations: sustainability, labor relations, disability advocacy, training and development and international studies.
Dominican is a small Catholic university in the Chicago area. Approximately 2,000 undergrads at a time pursue their education here. Less than seven out of 10 applicants get the nod from the admissions committee, and other popular majors include nursing and psychology.
Highlight: The acceptance rate is relatively low at 64% but 100% of those in attendance receive some form of financial aid.
Degree: Human Services, BS
5. California Baptist University

The California Baptist University's Human Services, BA is probably the best online human services degree for students looking for careers in disaster relief or foster and senior care. This program preps learners for analytical and practical tasks related to jobs in private, nonprofit and public organizations. Graduates work in housing and shelter, victims assistance, public safety, youth development and similar fields.
Cal Baptist is a good, private Christian university, and this midsize institution has nearly 7,000 undergrads. Four out of five applicants receive an invitation to increment the student body count. Popular majors, besides human services, include business, psychology and nursing. Professors, based on accomplishments and other factors received a B rating from niche.com, and the 14:1 faculty-student ratio is a positive for online learners looking for accessibility to instructors.
Highlight: With a faculty-student ratio of 14:1, online learners can expect valuable one-on-one interaction which is a golden perk for online programs.
Degree: Human Services, BA
6. Bay Path University

Bay Path University's Health & Human Services, BA may be the best online human services degree for students seeking a career in rehabilitation and program management and who want to pursue their degree from a well-regarded university in Massachusetts. This program prepares students for entry positions in social services, policy, healthcare and rehab. It also prepares graduates for postgraduate degree students in allied health, public health, social work and special education.
An above-average school, Bay Path University is a private university in the Springfield Area. With fewer than 1,364 students in undergraduate enrollment, the online experience promises to be intimate. Just six out of 10 applications trigger an acceptance letter, so put your best foot forward when writing your essays.
Highlight: Bay Path University ranks #22 out of the best online colleges in America.
Degree: Health & Human Services, BA
7. Nova Southeastern University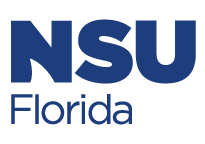 Nova Southeastern University has a Human Services Administration program that is the best online human services degree for students who want to help South Florida's underrepresented populations. Core courses are interdisciplinary and include counseling, management and business communications. Students chose a highly focused specialization, including a track for pilots. Graduate with management skills and comprehensive knowledge of your chosen area of business or health care.
Nova is a small university with under 4,000 undergraduate students. Eight out of 10 applicants are excepted in popular majors that include human services, nursing, biology, and business. Students rated professors a B+ for knowledge and achievements.
Highlight: Graduate surveyed claimed a 90% employment rate in their field after graduation.
Degree: Human Services Administration
8. Walden University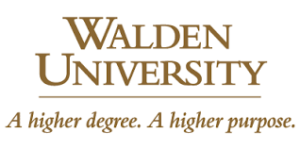 Walden University's Human Services, BS is the best online human services degree for students looking for a sure thing since all applicants are welcomed into the university. This program helps students develop marketable skills and gain the expertise that employers need. Coursework includes direct-service skills and mastery of leadership for administrative positions. The curriculum follows standards set by the Council for Standards in Human Service Education.
This for-profit university offers completely online degrees. Undergraduate enrollment includes less than 700 students. Approximately 90% of students agree that they can get the classes they need when then need them and 79% give the school high marks for manageable workloads.
Highlight: All applicants are accepted and 100% of students receive financial aid.
Degree: Human Services, BS
9. Liberty University

Liberty University's Human Services, BS is the best online human services degree looking for a high-value degree from a recognized online university. For elearners with careers and families to juggle, the online format provides access to courses and lets them pursue a meaningful career in the human services field. Courses include social problems, crisis intervention, diversity awareness and substance abuse. Graduates also emerge fully prepared for postgraduate students in human services.
This large university has over 27,000 undergraduate students and offers extensive internship opportunities, including some for humans services majors. This makes you immediately more valuable to potential employers. Four out of five students found work in their field within two years of graduating, and 90% of students had high confidence in the marketability of a Liberty University education. The university is noted for an active Christian community that online students can join online.
Highlight: Liberty University is ranked #2 by Niche.com's ranking of top online colleges in the country.
Degree: Human Services, BS
10. Grace College and Theological Seminary

Grace College and Theological Seminary's Human Services Bachelor degree is the best online human services degree for midwestern students looking for a well-rounded degree that prepares them for a career of Christian service. Students learn to help people dealing with issues that require outside support. Online learners at Grace discover a unique bachelor's program with a biblical worldview. Taking courses online allows students to give their time to volunteer work, family or career pursuits.
This private, Christian university has just 1,381 students and accepts 82% of applicants, giving students an excellent chance of adding to the current roster of undergraduates at Grace. Popular majors include human services, business and criminal justice. Grace College has a lower application fee than similar schools and 100% of students receive student aid.
Highlight: Grace College offers credits for documented life experiences after high school, including on-the-job learning, athletics, music lessons and computer courses.
Degree: Human Services Bachelor
11. William Woods University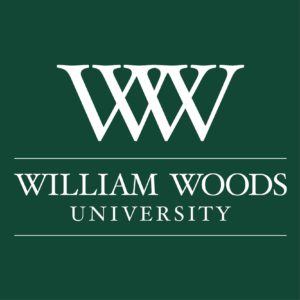 William Woods University's Deaf Human Services, BS, is the best online human services degree for students who want to make a difference by using sign language. This program teaches safety planning, case management, intervention and advocacy to work in a variety of deaf services roles. Students learn cross-cultural skills valuable to roles serving the deaf community. Native signers teach sign language to hearing and non-hearing students who enroll in the program.
A private university steeped in the Christian tradition, William Woods is a tiny school with just 770 undergraduate students. If you are lucky enough to get the nod from the admissions committee (acceptance rate is 64%), you can choose the popular sign language major.
Highlight: This fully online degree offers students a unique opportunity to learn sign language and pursue roles as teachers, interpreters and supports of those with a hearing impairment.
Degree: Deaf Human Services, BS
12. Ohio Christian University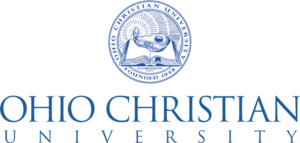 Ohio Christian University's Human Services, BA is the best online human services degree for students preparing for graduate work in counseling, criminology and social work in Ohio. Students learn to critically look at social advocacy from a biblical worldview. Human services majors receive exposure to broad reading assignments and oral instruction. The program focuses on making an impact in the community.
Ohio Christian University offers all students a complete education designed to develop critical thinking that aligns with their intellectual and spiritual beliefs. All programs focus on the university's core values of building positive families, careers and communities. Most students, 84%, receive some form of financial aid.
Highlight: With a 100% acceptance rate, OCU offers access to higher education to everyone who wants it.
Degree: Human Services, BA
13. Lees-Mcrae College

Lees-Mcrae College's Human Services, BAAS is the best online human services degree for students looking for a bridge to a four-year degree at Lees-Mcrae College. For those who want to work in human services, the right education is key. With this degree, graduates assist individuals, families and communities, exhibiting patience and care. Graduates go on to degrees in addiction programs and advocates for elders suffering from abuse. This degree supports an array of interests.
Lees-McRae is a private college with less than 1,000 undergrad students. Admissions is competitive and just 57% of applicants are accepted. Besides human services, other popular majors include nursing, zoology and law enforcement administration.
Highlight: Every single student at Lees-Mcrae receives financial aid, making this an attractive option for students who want the convenience of an online degree but also need help paying for school.
Degree: Human Services, BAAS
14. Judson University

Judson University has a Human Services, BA that may be the best online human services degree for students looking to work with children, youth and adults. This program creates leaders produced through faith and critical analysis. Students develop interpersonal competence skills needed and learn to respect the diversity, dignity and value of all people. If you want to make a positive change for those facing challenges such as oppression, mental health issues and homelessness, this might be the right place do it.
Judson is located in the Chicago area and is a private university with 678 undergraduate. The school turns away three out of 10 applicants, making entry fairly competitive. Other popular majors include architecture, business and psychology.
Highlight: Judson University offers 100% of students financial aid.
Degree: Human Services, BA
15. Southern New Hampshire University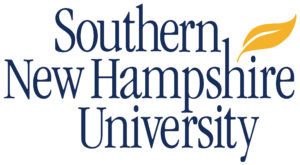 Southern New Hampshire University's Human Services, BA may be the best online human services degree for those looking for an opportunity to learn culturally responsive strategies to assess political, historical and social trends related to human services. Graduates apply ethical and legal standards to provide comprehensive care to individuals and communities in need. Also, you can complete the degree online from home or anywhere with Wi-Fi.
With an 85-year track record of turning out compassionate graduates, SNHU boasts 300 undergraduate and graduate certificates and degrees. For students who want a degree that keeps pace with technology, Southern New Hampshire is a great choice. The school has been recognized by U.S. News & World Report as a Most Innovative university.
Highlight: Approximately, 80% of students feel that professors do a good job teaching the material, that classes are easy to get and that the coursework is manageable.
Degree: Human Services, BA
Why Should I Get My Human Services Degree Online?
Human Services online degrees allow a student to pursue careers in both private businesses as well as government offices. Earning a human services degree online also allows the student to pursue internships through which they can gain additional experience. What they learn during their time as an intern, can be used toward course credit, allowing them to advance much faster through the program and get to work building their career. Online degree programs are also a great way to fill continuing education requirements for students who need to maintain current credentials. This type of degree will not only help them keep their credentials current, the student will also learn updated information about heir chosen career.
What Can I Do With a Degree in Human Services?
Public health and safety employees work in many different areas. Some work within local city, county, and state health departments while others act as management personnel supervising how certain activities, events, or other gatherings are managed. Graduates with an online health and human services degree program are concerned with not only the health and medical aspect of things, they are also responsible for effectively managing the manpower that is delegated to complete certain tasks. Depending on where they fall in the chain of the command, they may be either working with the public or supervising those who are being sent into the field.
Human resources and other management offices are responsible for hiring the right person for each type of job. They are also responsible for making sure all safety and health protocols are followed so that accidents and injuries are kept to a minimum. Health and human services teams are required to document outbreaks of disease or illness within their communities and to keep accurate records that are turned over to other government agencies to ensure public safety. It is their overall job to ensure that all protocols and safety procedures are followed to the letter.
The Department of Health and Human Services plays an integral role in keeping our communities as healthy and safe as possible. This branch of the government also handles a variety of cases that deals with minors and ensuring they get the care they need if they are placed in the foster care system. An individual who has earned an online degree in Human Services can step into any of these roles and make a noticeable difference in the world around them.
Do I Need a Degree to Get a Job in the Department of Health and Human Services?
Having a degree is not necessarily a requirement for a job with the Department of Health and Human Services. Students who are in the process of earning their degree can apply for internships that will allow them to find the right job and earn experience in the process. Interns earn course credit while they are on the job which will go toward their final credit requirements. After an internship is over, the employer may choose to offer the student a full or part-time position while they go on to finish their online degree program.
Individuals who want to find work in the Department of Health and Human Services can often find entry-level positions that don't require a degree to get started. Once a student has their foot in the door, it's in their best interest to enroll in either a certificate program or an online Human Resources degree program that will give them the knowledge and training they need to work in this specialized environment. Having a Bachelor's degree in Human Resources is the best way to advance through the ranks and be considered for higher-paying management positions.
The Department of Health and Human Services is always looking to hire individuals that are driven to succeed. If a person applies for a job without having a degree, they may still be considered for the job if they have a few years of experience in another field or industry. It's also beneficial if they are willing to return to school to earn an online degree in a field that supports their career goals. Enrolling in an online degree program will allow the student to maintain a consistent work schedule and attend class in their free time.
Related Rankings:  
25 Best Bachelor's in Human Services
10 Fastest Online Bachelor's in Human Services