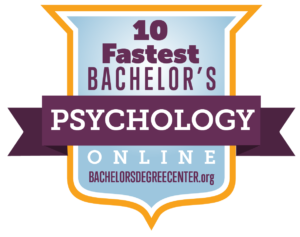 Accelerated psychology programs are designed to accomplish multiple goals. By choosing an accelerated psychology degree online, a student can complete their schooling in as little as 18 months. Traditional psychology degree programs can take as long as two or three years to complete depending on how the student chooses to take their classes.
When using an online format, students receive the same quality education as students who complete their degree programs in a classroom on campus. Online degree programs offer flexible schedules and give students a chance to work from practically anywhere.
Featured Schools
Methodology: Ranking the Best Accelerated Online Psychology Degree Programs
Bachelor's Degree Center editors believe in quality education that really makes a difference in students' careers, so we feature only accredited colleges and universities recognized for quality. For the fastest ranking, programs are not only ranked according to speed, but by their tuition cost, student reviews, and potential salary.
1. UMass – Lowell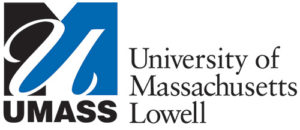 UMass Lowell offers a BA in Psychology that can be completed 100% online or as a hybrid program. This accelerated online psychology degree gives students an understanding of emotions, cognition, behavior, and human development. Students gain theoretical foundations in clinical psychology, personality, community, social, developmental, and experimental psychology. All students receive the same degree, whether they take their classes online or on campus. Many classes have fewer than 20 students, so students get personal attention from their instructors.
The Division of Graduate, Online, & Professional Studies at UMass Lowell is one of the largest programs of its kind in New England. The school offers affordable undergraduate and graduate courses both online and on campus. The Division of Graduate, Online & Professional Studies has been offering online versions of the university's programs for more than 20 years and has earned awards and recognition for its innovative programming.
What We Like: Transfer students can transfer as many as 90 credits.
Degree: B.A. in Psychology
2. Drexel University

For students seeking an accelerated psychology degree online, the bachelor's degree in psychology from Drexel University is an excellent choice. This program explores psychology from multiple angles. Students gain a strong foundation in psychology from their core classes and have the opportunity to explore their own interests through electives. They gain an understanding of evidence-based methodologies and learn skills that can be applied to any career path. Students learn how to find answers to important questions about emotion, cognition, and human behavior.
Drexel University Online provides an outstanding learning experience for adult learners. The school is known for its interdisciplinary approach and its students are highly sought after by employers. Students receive practical knowledge they can start using right away, while they are still attending school. Drexel has top-notch faculty members who are known as experts in their fields and are passionate about passing their knowledge on to their students.
What We Like: This program is 100% online.
Degree: BS in Psychology
Drexel University BS in Psychology
3. University of Maryland Global Campus

The BS in Psychology from the University of Maryland Global Campus is one of the best accelerated psychology programs in the country. This program prepares students for careers in the field of psychology or for further study at the graduate level. Students gain a foundation in practice, research, and theory and hone their scientific and analytical reasoning, oral and written communication, and quantitative skills. They learn to apply historical trends, empirical findings, and theoretical perspectives in psychology. Students learn to solve problems in psychology using the scientific approach, skeptical inquiry, and critical thinking.
The University of Maryland Global Campus has been around for over 70 years. It started out serving service members and working adults and still does to this day. The school offers online programs in growing, in-demand fields.
What We Like: This program can be taken 100% online, but some courses are also available as hybrid classes.
Degree: BS in Psychology
BS in Psychology – University of Maryland Global Campus
4. Maryville University

The bachelor's degree in psychology from Maryville University is an accelerated online psychology degree that provides a solid foundation in psychology. The program is 100% online and students can start in the summer, spring, or fall. Students explore the major sub-areas of human service and gain experience participating in social science research. Courses cover biological psychology, social psychology, multicultural psychology, abnormal psychology, and human development through the lifespan. Students can work at their own pace and pursue their own research interests.
Maryville Online has been making waves in higher education for almost 150 years. The school partners with businesses such as Edward Jones and Boeing to build new programs for the jobs of the future. Maryville is committed to creating tomorrow's leaders. It is the second fastest-growing university in the country. There is a streamlined application process that makes it easy to get started.
What We Like: There are no application fees or entrance exams required for admittance.
Degree: BS in Psychology
Maryville University BS in Psychology
5. Wilmington University

The BS in Psychology from Wilmington University is a good choice for anyone who wants to get an accelerated psychology degree online. The program provides a solid foundation in psychology, which includes intelligence, thought, and behavior. Psychology covers group behavior, social interactions, human development, learning, and the study of the brain. The study of psychology also includes working with people, statistics, problem solving, and analytical reasoning. Students gain writing and research skills and have the opportunity to learn from experienced professionals.
Wilmington University is transfer-friendly, allowing students to transfer up to 90 credits. The school has more than 20,000 students and there is a 17:1 student-faculty ratio. They offer career-focused programs at the bachelor's, graduate, and doctoral levels. There are flexible options for busy working students.
What We Like: There is a psychology completion degree for students who already have an associate degree.
Degree: BS in Psychology
BS in Psychology – Wilmington University
6. Franklin University
The BS in Psychology from Franklin University is among the best accelerated psychology programs in the US. The program helps students reach their potential as they learn to understand human motivations and behavior. The skills learned in this program are in demand in many industries, such as education, business, and organizational management, human services, and mental health. Graduates can help people make the most of their talents and achieve professional and personal success. Students gain experience improving business performance in a variety of organizations.
Franklin University offers 60 online and on-campus degree programs. The school offers student-centered resources, transfer-friendly degree programs, competitive tuition, and convenient classes. The curriculum is designed to accommodate the needs of busy working adults. Franklin University is accredited and offers a quality online education. The school is a non-profit organization. It focuses on its students' success rather than on making a profit.
What We Like: Students can transfer up to 90 credits.
Degree: BA in Psychology
BS in Psychology – Franklin University
7. Arcadia University (PA)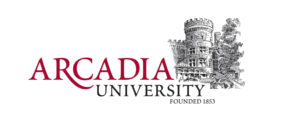 Arcadia University offers an accelerated online psychology degree that can be completed in three years. Students complete individualized projects as they explore behavior and thought. They learn what motivates people to act the way they do. Students participate in hands-on research and can customize their curriculum according to their own interests. The program revolves around research-based (or evidence-based) practice. Students become part of a close-knit community. They can choose from three career paths: core liberal arts, pre-professional, or Ph.D.
The College of Arts and Sciences at Arcadia University prepares students for careers, teaching, and graduate school. Students can participate in global learning experiences and service learning. Many majors offer internship opportunities. The college has an art gallery that is renowned and draws many exciting exhibitions and a theater program with internationally acclaimed faculty.
What We Like: Students have the opportunity to publish their own research findings.
Degree: B.A. in Psychology
Arcadia University B.A. in Psychology
8. Crown College (MN)

Students looking for an accelerated psychology degree online should consider the BS in Psychology/Counseling from Crown College. Knowledge of psychology is helpful to work in many fields, but especially in the areas of ministry, counseling, and management. Students in this program learn techniques for working with people that are helpful in just about any role. This program prepares students for graduate study or work in a variety of careers. It is a Christian Counseling program that helps students understand human behavior and thought, which is essential for social work and ministry.
Crown College has been helping students learn to live their faith for more than 100 years. The school offers both online and on-campus programs. There are summer outreach programs and internship opportunities for students to take advantage of. The school's programs help students develop a Christian worldview.
What We Like: There is a drug and alcohol counseling minor available, which complements the psychology/counseling program.
Degree: BS in Psychology – accelerated
Crown College BS in Psychology/Counseling
9. Southern New Hampshire University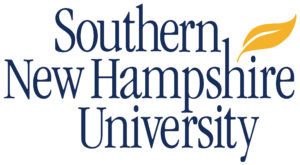 The BS in Psychology from Southern New Hampshire University is another of the best accelerated psychology programs. The program helps students gain an understanding of human behavior that will help them in a variety of fields and careers. Students use experiential learning and case studies to understand the most cutting-edge theories in psychology. They learn to communicate, interpret, and apply data to a variety of problems. Students improve their critical thinking and communication skills and gain a greater understanding of the importance of inclusion, equity, and diversity.
Southern New Hampshire University is a nonprofit institution with over 3,000 on-campus students and more than 135,000 online students. The school has more than 100,000 alumni in its network. SNHU started out as a secretarial science and accounting school and has grown to offer more than 200 programs today.
What We Like: Students can transfer up to 90 credits of this 120-credit program.
Degree: BA in Psychology
BS in Psychology – Southern New Hampshire University
10. Notre Dame College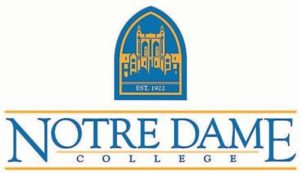 The BA in Psychology from Notre Dame College Online is an accelerated online psychology degree that helps students understand the spirit, mind, and body. The program is divided into 8-week courses and takes about four years to complete. Students can transfer up to 90 credits. The program emphasizes intellectual curiosity and health skepticism along with an understanding of psychological treatment and the field of psychology. There are four tracks, and each student has courses from all four tracks. They are applied psychology, psychology as a science, developmental psychology, and clinical and counseling psychology.
Notre Dame College is a Catholic liberal arts college that puts its students' success above all other priorities. The school focuses on professional advancement. It offers a world-class education with outstanding instructors and provides support to its students throughout their educational journeys.
What We Like: Students can customize their degree by choosing an area of study within the field of psychology.
Degree: BS in Psychology – transfer 90 credits
BA in Psychology – Notre Dame College Online
What Are the Advantages of an Accelerated Psychology Degree?
An accelerated psychology program that is taken online condenses the lessons. Each lesson contains more information and is somewhat larger than the traditional ones, but there are fewer lessons to complete during each semester. Instead of completing all of the required lessons in four semesters, a student may be able to successfully complete them in three. This gives them an opportunity to apply for more advanced positions up to six months sooner. For those who are already working, the accelerated courses allow them to go for the big promotion instead of missing out by having to wait for graduation.
Accelerated degree programs are a great way to show your employer that you are committed to moving up within the company. A student may be offered a promotion while they are still in school if an employer knows they are enrolled in an accelerated program. Not only are they taking on more responsibility, they are showing they have the motivation to succeed. Employers look for employees who are driven and committed to accomplishing both their personal and professional goals.
Just like in a conventional program, your coursework may include topics like:
research methods
neuroscience
behavior analysis
Your bachelor of science in psychology should come from a school with proper accreditation, especially if you're going to seek licensure of some kind. You can look to the APA to find reputable programs. Admission requirements for a general psychology program may include high school GPA, previous work experience, earned college credit, and more. Enrollment in a bachelor of arts or science program should include access to financial aid. You may have to complete a capstone project.
Is Psychology a Good Career Choice?
Careers in psychology are available for individuals who are interested in learning about the human mind and how the brain functions. Becoming a counselor is often one of the first options a graduate with a psychology major looks into. Counselors can be found in hospitals, mental health facilities, schools, and in many other facilities. While counseling can be a very lucrative career, it is not the option for a psychology major. When a person starts to consider careers in psychology, they can find opportunities in many different industries.
Forensic psychologists can be found working for law enforcement agencies and investigative bureaus. Their ability to follow behavioral patterns and cognitive thinking processes, allows them to create theories about potential patterns that may appear during the commission of crimes. Criminal and forensic psychologists are capable of helping law enforcement officers solve crimes and create profiles that they can follow in the future when trying to identify suspects.
Human resources professionals who have earned a psychology degree can help their employers by matching potential new hires with the right position in the company. The skills that students can take advantage of while attending school will guide them as they begin their career managing a company's most precious resource, its employees. A career in psychology can be very rewarding, especially if you enjoy working with people and helping them to succeed as well.
There are many specialization choices in the field, like:
organizational psychology
social services
healthcare
addictions
forensic psychology
health psychology
Of course, many students choose to go on to graduate programs and even doctoral degree programs. Many of these can be earned as a part-time online master's degree or doctorate taking online courses. A higher degree can increase your career opportunities in the field.
Where Can I Get a Job with an Accelerated Psychology Degree?
Individuals who have completed a degree program with a major in psychology can find work in a variety of places. Large corporations often hire psychology majors to manage their Human Resources department. Human resources staff members must work with employees on a regular basis in order to provide them with quality benefits packages, as well as make sure they have everything they need to perform the duties associated with their jobs. Individuals who work in the Human Resources field are often the ones who assist in the hiring process, matching new candidates with open positions within the company.
Forensic psychologists can be found in law enforcement agencies, universities, and mental health facilities. While psychology deals with the workings of the mind, forensics identifies specific behaviors and patterns. Putting both together provides law enforcement officers the answers they need to identify suspects and solve crimes. Forensic psychologists can also be found working in legal offices helping attorneys as they represent their clients. Many psychology majors choose forensics because of the intrigue and excitement that often accompany those types of jobs.
Counseling is one of the top occupations for psychology majors. Psychology majors can find counseling positions in mental health facilities, universities, hospitals, and large companies. Family and marriage counselors often work for themselves by opening their own offices. Of course, school psychologists work in schools.
Substance abuse counselors are also in high demand whether they work on their own or if they work in conjunction with a rehabilitation center. There are many different kinds of counseling careers to choose from. Graduates who are interested in going into counseling can find work in almost every industry. With the number of specialties to choose from, the graduate can follow the path that best suits their interests.
Related Rankings:
25 Best Bachelor's in Psychology
15 Best Online Bachelor's in Psychology
10 Most Affordable Bachelor's in Psychology