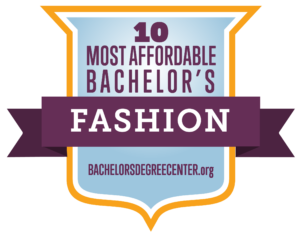 Higher education is not cheap, and a fashion degree can be expensive depending on which branch of fashion design you choose. One option is to look into cheap fashion design schools to save on tuition. But always check that the affordable fashion degree is accredited by a nationally recognized body. The fashion design branch is the more expensive of the two owing to the materials and tools you need for the various classes. The fashion merchandising degree is a cheaper alternative to the fashion design degree, and it's possible to get a good education from cheap fashion design colleges.
Another option is to look at public universities in your home state for in-state tuition rates. Many state universities have cheap fashion design courses and still manage to provide a quality education that leads to quality career opportunities. Another way to save money is to take elective classes at a community college and transfer the credits to a design school. Always make sure the credits are transferrable before going this route.
Featured Schools
Methodology: Ranking the Most Affordable Fashion Degree Programs
Students looking for an affordable fashion bachelor's degree program know that cost isn't everything. They also need a degree that pays off. That's why Bachelor's Degree Center editors feature only accredited, trustworthy colleges and schools. The Most Affordable ranking is arranged by tuition rate, according to current IPEDS data.
1. Texas Woman's University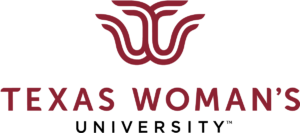 Texas Woman's University has an affordable fashion degree that teaches students how to design and merchandise clothing. Students learn how to deal with manufacturers, retailers and wholesalers and graduate ready to take on entry-level jobs in accessory and apparel design or manufacture. The program also has a strong liberal arts curriculum that includes government, English, math, history, art, humanities, computer science and economics. Those who successfully complete the courseswork go onto pursue internships, jobs at domestic and international fashion firms, or grad school.
Texas Woman's is based in the Dallas Fort Worth area. This public University has 7,000 undergraduate students and accepts 87% of those who apply. Those lucky enough to be accepted, choose from majors such as arts and humanities and wellness studies.
What We Like: Nearly all (93%) of students who attended college receive some form of student aid.
Degree: BA in Fashion Design
Texas Woman's University BA in Fashion Design
2. Fashion Institute of Technology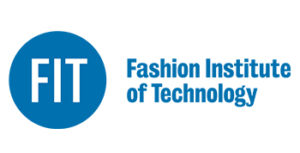 The affordable fashion degree at the Fashion Institute of Technology claims to be the oldest program of its kind in the United States. FIT engages industry executives who ensure the program's coursework has practical value. The school has close ties to alumni in the industry and offers valuable networking opportunities to students. The international fashion business management program allows students to take courses in New York or Paris. They can also study at the Polimoda International Institute in Italy. Several scholarships are available for students at FIT.
Located in Manhattan, FIT is a midsize school in one of the fashion capitals of the world. It has over 7,200 students and a very tough admissions process. Just 53% of those who apply receive an acceptance letter from the admissions committee. Since the school's curriculum centers around fashion, popular majors include apparel design, merchandising, fashion, and advertising. The school has a strong graduation rate of 80%.
What We Like: FIT ranks #21 among the country's Best Colleges for Design.
Degree: BS in Fashion Merchandising Management
Fashion Institute of Technology BS in Fashion Merchandising Management
3. Purdue University
Purdue University's affordable fashion degree provides students with a BS in Retail Management – Apparel Design concentration. Students learn about corporate retail, the world of fashion and how it fits into other businesses. Core curriculum courses include textiles, apparel design, visual merchandising and a practical component that covers management, e-commerce, and purchasing. This comprehensive program prepares students for the business world and features courses in sales, accounting, HR and related topics. Graduates emerge with in-depth knowledge of how to design and manufacture clothing and apparel. They also learn how people make decisions about the clothes they buy so that they have a firm understanding of how consumer science works.
Purdue is located in Wabash Township, Indiana. This top-ranking public university has nearly 32,000 undergraduates. Approximately three out of five students who apply receive a letter of acceptance from the university. Those that do go on to major in subjects such as computer science, mechanical engineering and business. The school has a phenomenal graduation rate of 82%.
What We Like: Purdue University is ranked #1 among the state's Top Public Universities.
Degree: BS in Retail Management with Apparel Design and Technology
4. Lamar University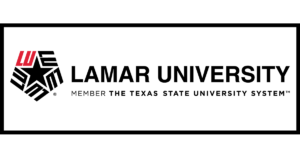 Another affordable fashion degree, Lamar University's BS in Fashion Merchandising, gives students professional training for a breath of careers in fashion. They have a study abroad program in France that heightens students' exposure to European culture and fashion. Courses in the program cover human resources, visual merchandising, retail management, purchasing, styling, and advertising and promotions. There's also a strong entrepreneurial element to courses that will appeal to students who want to start their own agency or consultancy.
Lamar is based in Beaumont, TX, and has over 5,700 undergraduates. This midsize school has a high acceptance rate of 84% and popular majors include nursing, liberal arts and business.
What We Like: The school's high acceptance rate gives more students an opportunity to study fashion in the heartland.
Degree: Bachelor's Degree in Fashion Merchandising
Lamar University BS in Fashion Merchandising
5. Middle Tennesse State University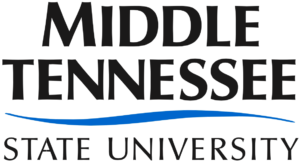 Middle Tennessee State University has an affordable fashion degree. The school's focus on apparel design blends practical knowledge with creativity. Applicants typically have a flair for drawing and designing clothing. They also learn the business side of this billion-dollar industry. MTSU has the only design program at a Tennessee public university that stands out among the few programs available in the southeast.
Middle Tennessee State has nearly 16,000 undergraduate students and is located in the Nashville area. Most students who apply receive the green light from the admissions committee. This gives many opportunities to students who want to study communications, humanities and music management as well as fashion.
What We Like: The school has a tremendous acceptance rate of 94%.
Degree: Apparel Design
Middle Tennessee State University Apparel Design
6. Sam Houston State University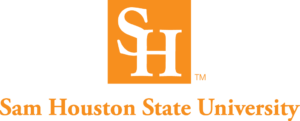 Another affordable fashion degree in Texas, Sam Houston State University's BS or BA in Fashion Merchandising embarks students on an exciting journey in a dynamic industry. Graduates emerge ready to take on jobs in apparel buying, retail management, merchandising and promotions.
This above-average university based in Huntsville, Texas, has more than 15,000 undergraduate students. About four out of five students who apply receive an acceptance letter and major in areas such as business, safety studies, and liberal arts.
What We Like: The university ranks number eleven among the top universities in the state.
Degree: BS/BA in Fashion Merchandising
Sam Houston State University BS or BA in Fashion Merchandising
7. Appalachian State University
Appalachian State University has an affordable fashion degree that results in a BS in Apparel Design and Merchandising. Students learn the art of marketing textiles and apparel products. The program gives graduates a firm understanding of how the textile industry works. They obtain skills to develop products for consumers in the distribution, marketing, production and merchandising of apparel.
Appalachian State University maintains small class sizes so that students receive personalized attention in-studio classes and internship preparation classes. A strong career counseling department helps students find jobs with major retailers in Atlanta, New York, Charleston, Washington D.C., New York and as far away as South America.
What We Like: Appalachian State is ranked number three among North Carolina's top public schools.
Degree: BS in Apparel Design and Merchandising
Appalachian State University BS in Apparel Design and Merchandising
8. University of Georgia

The University of Georgia's affordable fashion degree offers students the background needed to find jobs in fashion merchandising. This includes opportunities with manufacturers, market research firms and retailers. Graduates often start their own businesses and impact the industry with their creativity and innovation. Students complete internships at fashion houses, study abroad, meet with corporate executives and start student-owned businesses. The program offers numerous areas of concentration including fashion brand management. As an example, students in this curriculum focus their studies on entrepreneurship, global retail, global sourcing, fashion promotion, trend analysis, fashion products and brand management and global sourcing.
The University of Georgia is based in Athens, Georgia. Approximately 28,000 students attend at the undergraduate level but fewer than half of applicants receive an acceptance letter. The school graduates a phenomenal 87% of incoming freshmen and earns A+ ratings from students in niches such as academics, best value for money and diversity on campus.
What We Like: Georgia is the #11 ranked Top Public Universities in the country.
Degree: Fashion Merchandising
University of Georgia Fashion Merchandising
9. University of North Texas

Students can find an affordable fashion degree at the University of North Texas. As fashion design majors, students here gain professional skills needed to sketch and complete garments for consumers. The program emphasizes art research, trend analysis and fashion history and includes courses such as draping, flat patternmaking, computer-aided design, fashion drawing and sewing. Graduates of the program reflect the strength of the curriculum. Students get an opportunity to make an impression on prospective employers when they compete in national and international fashion events.
North Texas is a well-regarded public university with more than 25,000 undergraduate students. This large institution accepts 71% of students in popular majors such as psychology, biology and liberal arts.
What We Like: Seven out of 10 students who apply receive an acceptance letter, giving budding fashionistas a good chance of getting into the university.
Degree: BFA in Fashion Design
University of North Texas BFA in Fashion Design
10. University of Hawaii at Manoa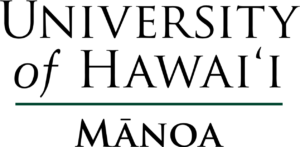 Offering an affordable fashion degree in paradise, The University of Hawaii at Manoa gives students an opportunity to express their creativity. The UH Manoa's fashion design and merchandising degree confers a bachelor of science on those who complete the coursework successfully. Students learn fashions particular to Hawaii as well as global fashion trends in preparation for careers in retailing, design and merchandising. Students can specialize in fashion design or fashion merchandising. Those who choose fashion design learn how to illustrate, sew and develop patterns for clothing. Advanced classes involve sophisticated apparel construction using computer-aided design tools. Graduates complete their program by showcasing their creations at an annual fashion show. Fashion merchandising majors learn how to forecast fashion trends and manage the supply chain and retail elements of the industry. They use computer software to complete coursework that prepares them for careers as entrepreneurs or in the trade.
The University of Hawaii accepts 84% of students who apply. This public university has more than 10,700 undergraduates. Those who are accepted major in areas such as psychology and nursing.
What We Like: The university ranks #3 among the best colleges in the state.
Degree: BS in Fashion Design and Merchandising
UH Manoa's BS in Fashion Design and Merchandising
How Do I Save Money on a Fashion Degree?
There are two major branches of fashion degrees: design and merchandising. Students are required to buy their own tools and fabrics in order to create their own design style, meet course requirements, and build garments for the fashion show that is also the senior year final project. Saving money on these requirements is possible, and many students build their collections out of inexpensive fabrics. The fact remains that these purchases have to be made and therefore add to the overall cost of even the fashion design schools.
Fashion merchandising does not require students to buy tools, fabrics and notions. The merchandising side of fashion design combines understanding how garments are made, the cultural sensitivities involved with manufacturing garments overseas, industry-related accounting techniques, and how to work with and for retailers. The major difference between fashion design and fashion merchandising is that merchandising focuses primarily on the business side of fashion along with the need to operate a supply chain, then deliver goods to retailers.
Can I Get a Fashion Degree for Free?
You can't necessarily get a full online fashion degree free, but you can find a free online fashion designing course with certificate that adds to your existing education and gives you a usable credential. The free online fashion design courses with certificates provide a general overview of the fashion design industry and typically have no hands-on requirements. That is, the free online fashion design courses focus on exploring different themes and topics in fashion design.
These free online fashion design courses with certificates have value in that they build up your education and knowledge in the industry, but they're mostly beneficial for people who want to learn more about the topics to add to their existing education. There is never anything wrong with continuing education or studying an area that's outside of your field. You never know when you'll find an employer who values the knowledge you've made the effort to learn.
Will a Certification Help My Career?
Fashion design certifications can help your career, especially if you're entering into the fashion merchandising field or want to broaden your sellable skills. You can get a certification to become a fashion stylist, fashion graphic artist or specialize in textile engineering. The beauty of fashion design certifications is that they're plentiful, various and let you focus and gain proficiency in a specific skill set. If you're a working professional in the field of fashion design and want to learn about a specific area of the industry, fashion design certifications definitely help your career. The more practical or specialized knowledge you have, the better your career options.
How Much Can I Make with a Fashion Degree?
According to the BLS, the median fashion salary in 2019 was $73,790. There is no direct fashion merchandising degree salary, but the median salary for purchasing managers, buyers and agents was $69,600 in 2019. How much you actually earn as a fashion designer or merchandiser depends on the type of position you land along with where you are in the hierarchy of the role. Salaries are typically lower when working as an assistant to a fashion designer or in a garment manufacturing facility, but higher when working in roles that reflect experience and skill. The same goes for a fashion merchandiser who works as an assistant or in a entry-level role and finds advancement is possible after spending time learning about the ins and outs of the industry.
Salaries for both the fashion design and fashion merchandising role depend on geographic location. It's a given that salaries are going to be highest in Los Angeles or New York City due to the size of the fashion design industries in both cities. Other regional areas are also worth looking into as clothes are something people need on a daily basis and replace regularly. Regional retailers are also in need of designers and merchandisers to create in-house designs and develop merchandising strategies to sell clothes to consumers. Salaries in less-populous areas may not be as high as they are in major metropolitan areas, but they're usually commensurate with the cost of living for the area.
Related Rankings:
15 Best Online Bachelor's in Fashion