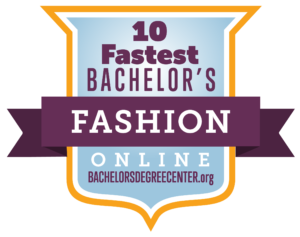 You can get into the fashion industry without having a degree, but your career prospects loook better if you have one. That's why people who started working in the industry at the entry level will often find themselves going back too school to get a bachelor's. Accelerated online programs make the process much more efficient and painless for working professionals and career-changing adults, who need to finish quickly and conveniently.
Fashion degree programs cover a number of things, including all the practical skills needed to give you an in-depth understanding of the industry. Students learn designs skills such as fashion, textile, computer-based design, patterns and creating a signature look, but they also learn business skills like marketing, how to develop a brand, how to put together and coordinate a runway show and promote it, consumer behavior and trends, how to work with supply chains, and of course, international fashion and their markets.
Methodology: Ranking the Best Accelerated Fashion Degree Programs
Getting a fashion degree fast might be the goal, but the editors at Bachelor's Degree Center know that a quality degree – one that gets you a job – takes more than just speed. That's why BDC features only accredited, trusted institutions, ranked according to useful data such as cost, graduate salary, and reputation.
1. Arizona State University

The Arizona State University BA in Business Retail Management provides students with the knowledge and skills that will assist in a career of leadership in this area. Students will obtain real-world experience as a collaborative effort with the faculty and industry professionals, preparing students to immediately assume leadership roles within the retail industry. The coursework is designed to showcase real-world experiences.
Arizona State University has been recognized by U.S. News & World Report as the country's most innovative school six years in a row with over 400+ prestigious faculty members. Started in 1886, this University was open almost 30 years prior to Arizona being granted statehood. Faculty at the W.P. Carey School of Business include a Nobel laureate; National Academy of Sciences members; renowned journal publications and speakers at national conference. Arizona State University is accredited by The Higher Learning Commission (HLC).
What We Like: The University offers a variety of scholarships and financial aid for students as well as student support services.
Degree: BA in Business Retail Management
2. University of Wisconsin – Madison

The BS in Textiles and Fashion Design at the University of Wisconsin-Madison combines art, design and science that covers historical and contemporary design. The program focuses on cultural sustainability, environmental design, economic aspects, technology and entrepreneurship. Students are also prepared for rewarding industry careers with opportunities to spend their senior year at the Fashion Institute of Technology in New York City.
The Bachelor of Science in Textiles and Fashion Design program is highly rated, with industry leaders seeking out students graduating from this program. After students successfully completed a year at the Fashion Institute of Technology (FIT), they not only receive the Bachelor of Science degree, but an additional Associates of Applied Science degree from FIT. There are many award-winning graduates of this program, who work with faculty who encourage creativity while addressing real world problems with sustainable solutions. The University of Wisconsin-Madison is accredited by the Higher Learning Commission (HLC) and has been since 1913.
What We Like: Scholarships are available for students through the Wisconsin Scholarship Hub.
Degree: BS in Textiles and Fashion Design
3. Fashion Institute of Technology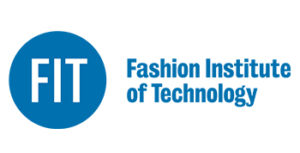 The Fashion Institute of Technology BS in International Trade and Marketing for the Fashion Industries prepares students for careers that span the globe. Students are taken through complex global marketplaces, including aspects of the legal, financial, logistical and intercultural nuances of import and export. The comprehensive program fully prepares students with coursework in business strategy, international finance, fashion law and market research.
The only program of its kind in the United States, almost one-third of all students are from other countries Additionally, the award-winning faculty members are practicing professionals, offering real-world experience to the student while preparing for these careers. The school prides itself on placements for all students. Students can apply for prestigious scholarships, gain experience through an internship, and enjoy extensive networking and career development through ties with the International Trade Alumni Network (ITAN).
What We Like: The Fashion Institute of Technology is accredited by the Commission on Higher Education of the Middle States Association of Colleges and Schools, the National Association of Schools of Art and Design, and the Council for Interior Design Accreditation.
Degree: BS in International Trade and Marketing for the Fashion Industries
4. Ball State University

The BS or BS in Fashion Merchandising from Ball State University prepares students for a diverse world in fashion merchandising. Students are provided a foundation in theory and practice, with additional coursework and subject materials including retail buying, apparel manufacturing, promotion and marketing, wholesaling, fashion product analysis and international apparel and their markets.
The scholarship program at Ball State University is very generous, providing four of every five students, with the College of Business issuing several awards to its students. Ball State University prides itself on being a real-world institution of application, with experiential learning and research, internships, and study abroad being an integral part of the curriculum. The apparel design program is accredited by the National Association of Schools of Art and Design.
What We Like: There are a number of scholarships available for students based on merit and need. Scholarships vary based on department.
Degree: BA/BS in fashion merchandising
5. Old Dominion University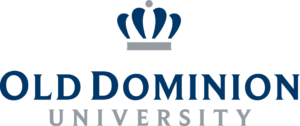 The BS in Fashion Merchandising at Old Dominion University prepares students for a career to work and succeed in retail, wholesale or manufacturing in fashion. Students are given a foundation in marketing, procurement and planning while gaining knowledge in target markets, consumer needs and analyzing business information.
A pioneer in distance learning, their online programs started in the mid-1980s. Their learning network includes over 50 partners throughout Virginia and around the country. The University was ranked number 1 for 2019-2020 online college in Virginia by Onlinecolleges.com, and the University has six programs in the Top 100 Online Programs in the Nation.
What We Like: Scholarships are available to students based on varied criteria, including grades and need.
Degree: BS in Fashion Merchandising
6. East Carolina University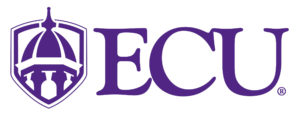 The BS in Fashion Merchandising and Consumer Studies at East Carolina University covers the entire scope of the fashion industry, focusing on courses that encompass quality analysis, textiles, buying, sourcing, pricing, consumer behavior, planning, development, visual merchandising and fashion history.
The East Carolina University fashion merchandising and consumer studies program is accredited by the American Association of Family and Consumer Sciences (AAFCS). East Carolina University began in 1908 as a two-year normal school. It is one of the seven campuses of The University of North Carolina.
What We Like: Merit scholarships are available for students who are in their freshman or mid-year. External scholarships are also available.
Degree: BS in Fashion Merchandising and Consumer Studies
7. Central Michigan University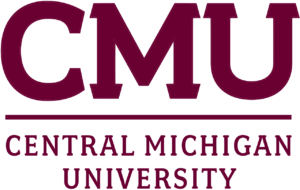 The BS in Fashion Merchandising and Design at Central Michigan Global Campus exposes students to all elements of the fashion design world. Preparing them for reaching a global market, students are given challenging core courses and use of the latest technology and software.
Michigan's top-ranked fashion program also offers a concentration in product development that allows students to experiencing what goes on behind the scenes of creating and selling a new fashion line. This helps prepare students to work with some of the biggest retailers withing the industry. The program is accredited by the Higher Learning Commission (HLC).
What We Like: The university provides merit scholarships for students in need based on GPA. There are instances where other criteria may be evaluated.
Degree: BAA in Fashion Merchandising and Design
8. Lindenwood University
The Bachelor in Fashion Business and Entrepreneurship at Lindenwood University prepares students how to develop their own business in the fashion industry. The program focuses on principles, theory and concepts needed to succeed. This is an online-only program, with students being offered opportunities to visit during fashion week, as well as participating in fashion week all over.
Lindenwood University has been providing quality instruction for over 200 years, and faculty from around the world to deliver real-world knowledge and skills. The University was ranked #No. 29 Best Online Colleges and Universities by Intelligent.Com. The school has also been accredited by the Higher Learning Commission and has been continuously since 1921. Additional accolades include No.17 Best Colleges in Missouri and No. 1 most diverse colleges in Missouri.
What We Like: Scholarships are available for students who demonstrate financial need and maintain reasonable grades.
Degree: BS in Fashion Business & Entrepreneurship
9. Berkeley College

The Bachelor of Fine Arts in Fashion Merchandising and Management at Berkeley College prepares students for longevity in the fashion business under a number of career choices. This program focuses on the business side, including current technology, consumer behavior, retail distribution, marketing, and sales.
Berkeley College provides personal attention from professors; hands-on experience with communication between well-known designers. Industry experts are a staple within the program, giving students real-life scenarios and opportunities. There are numerous scholarships available, with internships and placements frequently occur. Students can also participate in internships and get hands-on learning. Tutoring, workshops, seminars and support services are available to all students.
What We Like: Berkeley College is accredited by the Middle States Commission on Higher Education, and the Larry L. Luing School of Business has received specialized accreditation through the International Accreditation Council for Business Education (IACBE). Scholarships are available.
Degree: BBA in Fashion Merchandising and Management
10. Johnson & Wales University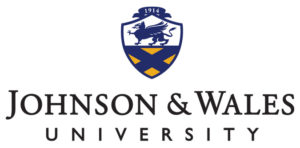 The BS in Fashion Merchandising and Retailing at Johnson & Wales University is an online degree program designed to prepare students for a host of careers within the fashion industry through concepts and foundational knowledge in the areas of fashion marketing, visual merchandising and merchandise buying. Students will also learn how to communicate effectively and make good decisions surrounding contemporary business issue, apply creative and analytical competencies and forecast future industry trends as it relates to manufacturing and product acquisition.
The programs at Johnson and Wales are designed to provide professional competence, a foundation for lifelong learning, and promotion of global and community citizenship. Faculty at the university have decades of industry-related work and experiences to provide a realistic picture of the current pulse of the industry. Johnson & Wales University was founded in 1914 as a business school. Since then, it has grown into a junior college, senior college, and now a university.
What We Like: Johnson & Wales is accredited by the New England Commission of Higher Education (NECHE) through the Commission on Institutions of Higher Education (CIHE). Scholarships are available to all students with criteria of fulfilling a need and making good grades.
Degree: BS in Fashion Merchandising & Retailing
How Fast Can I Get a Fashion Degree?
If you're looking to get a fashion degree fast, you may want to consider going an alternative route than a Bachelor of Fine Arts in Fashion, especially if you already have a degree. Fast fashion degree alternatives include a certificate, which gives you the clout and standing while using the degree you already have. Fashion has always been a strong staple in commerce and adding this type of foundation to your background can be advantageous.
Great fashion design programs offer students the opportunity to study abroad to fully understand what goes into developing brands and how different cultures respond to certain fashion styles. This career includes fashion designers, merchandisers, textile designers, pattern makers, fashion buyers, fashion journalists, stylists, retail managers, visual merchandisers, marketing specialists and more.
What if I Already Have a Bachelor's Degree?
If you already have a bachelor's degree, pursuing a certificate in fashion design is the next best thing. In fact, fashion design certificates can be obtained in a variety of ways. The fashion design certificate online option helps individuals in getting the certificate, and the online fashion design certificate holds the same weight as a certificate obtained from a brick-and-mortar institution. The online fashion design certificate is more flexible, allowing the student to study at their school of choice on their schedule. There are many highly rated fashion design certificate programs, including one at Cornell University.
With a bachelor's degree under your belt, obtaining the certificate will not take the four years required to obtain the bachelor's in fashion design. While the certificate may take up to two years, many people have most of the required coursework, especially if they have a bachelor's degree with a concentration in business. The outlook for careers in fashion is very good, continuously growing year over year.
Is a Fashion Degree Worth It?
Many people wonder if getting a degree in fashion worth it. There are a few things to consider, because becoming the next big thing doesn't happen overnight. If you're pursuing a career in fashion, you must have the right personality to back up the foundation of a degree. The fashion world is full of creative people. While you may want to work on the business side of things, you must have the personality to deal with tons of different people and all their nuances. Additionally, you want to be able to talk yourself into a high-profile internship when the opportunity arises.
It's important to know what you want and how hard you are willing to work to get there. Fashion is definitely not a 9 to 5 career, and it usually entails long hours. You should also consider your passion. Have you always dreamed of working in fashion, or is a hobby you've recently picked up? If you possess that raw talent that gets people talking, it will definitely be worth it.
When searching for schools that offer degrees in fashion, it's important to pick the right school. There are some fashion school programs that have real designers coming in to work with the students. Then, there are others that are strictly curriculum based and there isn't too much interaction in the field. Do your research. What famous designers went there? Is the program well-known? Will you have opportunities to showcase your work? What are you expecting in your portfolio? Is the school accredited?
Another aspect to consider is the financial aspect of getting a fashion degree. It may be very expensive depending on the institution you choose. While grants and scholarships may be an option, you must be ready for whatever comes with a highly regarded fashion design program. The costs can be overwhelming if you aren't prepared.
If your dream has always been to work in the world of fashion, giving yourself a firm foundation should be at the top of your list. Whether you're pursuing the business side of things, or have a creative flair, the best thing you can do is learn the business so you'll be able to have the conversations that can launch your career. The overall goal is to make sure you stand out from the competition, which is pretty stiff depending on which job market you are in. Obtaining a degree or certificate in fashion design levels the playing field.
Related Rankings:
15 Best Online Bachelor's in Fashion