Online fashion degree programs put you on the fast track to achieving all of your career goals if you love working with fashion and design. Earning a degree online gives the student an opportunity to find work within the industry while they are going to school. They can take on any type of job, gaining valuable experience that will allow them to pursue a fashion career as a designer, an event coordinator, or in any other capacity that is part of such a diverse and expansive field.
Enrolling in one of the many online fashion degree programs is the best way to jump-start your career. If you are already employed within the industry, you will have a distinct advantage over other students in your classes. By working within the industry itself, you are gaining not only hands-on valuable experience, but you are also able to see what you are being taught in action. For students who learn by doing, this makes learning that much more fun, and the lessons are easier to remember.
Methodology: Ranking the Best Online Fashion Degree Programs
To rank the best online fashion degree programs, Bachelor's Degree Center editors researched online and hybrid offerings from accredited, reputable institutions across the US. Programs are ranked according to practical factors such as tuition rate, student satisfaction, and potential salary, using data from IPEDS and Niche.
1. Drexel University

Drexel University has one of the best online fashion degrees, and majors in this program learn merchandising, business insights and visual design as they relate to the fashion industry. This BS in design and merchandising teaches students how to plan, market an estimate the likelihood that products and services related to fashion will see success. Courses cover multiple channels including internet and televised content. Graduates find jobs across the fashion industry in new product lines and well-established companies.
Located in Philadelphia, this private University has nearly 14,000 undergraduate enrollees. Applicants for admission should put forth their best effort, as only 77% of those who apply receive the green light for admittance. Other popular majors include accounting, nursing and mechanical engineering. Drexel graduates an impressive 69% of students.
What We Like: Drexel is rated #48 among Best Colleges for Design in America, according to niche.com.
Degree: BS in Design & Merchandising
2. Baylor University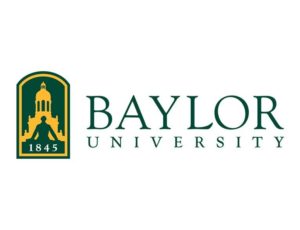 One of the best online fashion degree programs can be found at Baylor University. The school has an apparel merchandising program that provides exposure to the business side of fashion. Students pick up crucial knowledge regarding product development, retailing and purchasing. They also learned the art of merchandising fashion. Courses in this program include digital retailing, fashion illustration, buying, merchandising and promotion, and sales forecasting. Students have an opportunity to take a summer internship for real world experience. Internships are located throughout the United States and Countries in Europe.
Located in Waco, TX, this private, Christian college has 14,000 undergrads and Accepts just 39% of applicants. Besides fashion, students choose majors such as accounting, biology and nursing. The school graduates an impressive 78% of students.
What We Like: Baylor ranks among the country's top Christian Colleges.
Degree: BA/ BSFCS in Apparel Merchandising.
3. South Dakota State University
South Dakota State University has a BS in Fashion Studies and Retail Merchandising that is among the best online fashion degrees. The school has a cooperative arrangement with New York City's Fashion Institute of Technology (FIT). This allows students to spend a year study in NYC, one of the fashion centers of the world.
South Dakota State is a well-respected school with more than 8,000 undergraduate students. This midsize school takes 92% of students who apply. Other majors include animal sciences, nursing and biology.
What We Like: South Dakota State University is rated #3 among South Dakota's Best Value Colleges.
Degree: BS in Fashion Studies & Retail Merchandising
4. Stevenson University
Stevenson University also has one of the best online fashion degree programs available. This bachelor's in Fashion Merchandising gives students a global perspective of the industry. Courses include art, marketing, fashion and business management so that students learn all the essentials to work in the industry upon graduation. The program offers a unique international perspective of culture, society and business. Graduates of this program go on to construct and execute marketing strategies for their employers. Students master the fundamentals of consumer behavior towards fashion and retail merchandise.
Stephenson is a private university with a great reputation and over 2,700 undergraduate students. Located in Maryland, the school has a competitive admissions process and accepts only 73% of those who apply. Those lucky enough to get in, choose majors such as business, criminal justice, and nursing. Six out of 10 students finish their degree requirements.
What We Like: Stevenson University is ranked #11 among Best Colleges in Maryland.
Degree: Bachelors in Fashion Merchandising
5. Ashland University
Ashland University has one of the best online fashion degree programs, students graduate with a fashion merchandising degree. The program focuses on the dynamic, fast-paced world of fashion, as students learn about textiles, the history and evolution of fashion and business analytics. They also master a firm grasp of the business through retail, marketing and advertising courses. Students can study in Paris or New York to receive real-world experience in management and merchandising.
Located in Ashland, OH, the school has 3,500 undergraduate students. About 68% of students who apply receive letters of acceptance from the university and majors include nursing, liberal arts, and education. The school graduates 65% of students, which is respectable for schools of its size.
What We Like: The school ranks #35 in Ohio for Best Value Colleges.
Degree: BS/BA in Fashion Merchandising
6. Long Island University
Another best online fashion degree, Long Island University's BS in Fashion Merchandising includes concentrations in public relations, marketing, economics and journalism. Students can also choose a fashion merchandising minor to enhance their appeal to prospective employers.
Long Island University is located in the New York City Area. it has nearly 5,700 undergraduate enrollees. This competitive university accepts just 76% of students who apply for popular majors such as business, pharmacy, and nursing.
What We Like: 95% of students receive financial aid, making this an affordable option for those who want to have a degree from a well-respected school near the heart of one of the most fashionable cities in the world.
Degree: B.S. in Fashion Merchandising
7. Academy of Art University
The Academy of Art University has one of the best online fashion degree programs. Graduates receive a BFA in Fashion Merchandising. The program provides an overview of fashion management and merchandising, and students learn marketable skills such as managing and selling fashion items. Retail management and similar courses prepare students for jobs in the real world. Former students currently work in some of the most successful fashion retailers across the globe.
Since 1929, the Academy of Art University Has built a solid reputation as one of the country's largest private art and design schools. The school is located in San Francisco, a city rich in technology and culture. A diverse population of students includes 16,000 undergraduate enrollees. Perspective students who want to learn more about art and design can do so at the Academy of art. The school has a no-barrier admissions policy, meaning that it accepts everyone who applies. With more than 30 degree programs, students have wide access to higher education, no matter how they did on their standardized tests.
What We Like: The Academy's 100% acceptance rate gives students access to college education even if they did poorly in high school.
Degree: BFA in Fashion Merchandising
8. The New School – Parsons School of Design
The New School Parsons School of Design ranks as one of the best online fashion degree programs, thanks to its focus on best practices in the industry. Students receive a firm foundation in both theoretical and concrete concepts and prepare for entrepreneurial careers or jobs in the fashion industry. Courses include retail buying and merchandising. Graduates emerge ready to take on The New York fashion industry and with a firm mastery of global marketing.
The new school is a private University with 4,300 undergraduate enrollees. It has a competitive admissions process and just 63% of students who apply received letters of acceptance.
What We Like: 81% of students survey say they believe their professors put a lot of effort into classes, and the online format makes this a highly flexible way to obtain a degree in fashion.
Degree: Fashion Business
9. Southern New Hampshire University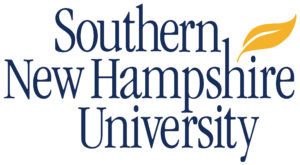 Southern New Hampshire University has a BS in Fashion Merchandising Management that is among the best online fashion degree programs. Those who choose this school learn about the dynamic world of fashion, which evolves as a result of cultural influences, seasonality and a multitude of materials. Students find out how to analyze transient consumer fashion and emerge ready to apply the concepts of marketing, textile theory, color and retail operations to jobs in the real world. Course concepts help students master the selection of styles that meet the expectations of their future customers. With small class sizes, students in the online and in-person environment have plenty of access to instructors who fully grasp technology and business concepts related to fashion.
For more than 80 years, Southern New Hampshire University has provided high-quality education to its student body. The school has more than 300 programs at the undergraduate and graduate levels. So, students have a wide variety of options in how they will make an impact on the world through their education. Certificates are also available in a number of programs and the university was recognized as one of the most innovative schools in the United States by U.S. News. The school adapts to continue offering affordable, highly accessible education for his students are prospective students.
What We Like: SNHU ranks #5 among New Hampshire's Best Colleges.
Degree: BS in Fashion Merchandising Management
10. Fisher College

Fisher College has a BS in Fashion Merchandising that offers students access to one of the best online fashion degree programs. Students learn about both fashion and business. In order to accomplish this, they have opportunities to meet with top executives and entrepreneurs in the field. Students in this major have access to study abroad options so that they can absorb different cultures to enhance their artistic eye and understanding of the fashion industry.
At Fisher College, students gain from experienced faculty who personalize the educational experience for each student. Students looking for mentors who work in fashion will do well at Fisher College.
What We Like: Over 95% of all students get some sort of financial aid, making this one of the most affordable schools.
Degree: BS in Management: Fashion Merchandising
11. North Coast College
North Coast College has one of the best online fashion degree programs in Ohio. Graduates emerge with a bachelor of science in business administration concentrating on the fashion industry. Graduates master learn to leverage their business skills and knowledge of fashion to succeed in a multibillion dollar industry. North Coast exposes students to critical thinking and learning to make decisions on their feet. Graduates emerge to take jobs in an evolving marketplace and the coursework helps them prepare for entrepreneurial thinking and how to succeed in a corporate environment.
NCC is a nonprofit school in the Cleveland area. It has only 69 undergraduate students and accepts 82% of those who apply. Other popular majors include interior design and apparel merchandising.
What We Like: All students at NCC receive financial aid.
Degree: BS in Business Administration: Fashion Merchandising
12. Immaculata University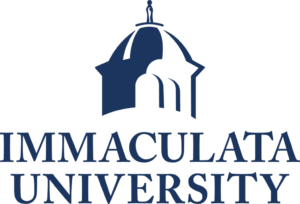 Immaculada University has another one of the best online fashion degree programs and graduates receive a BS in Fashion Merchandising. Multidisciplinary courses combine business principles with creative concepts. Students gain exposure to the industry and learn how to succeed in this competitive field. The program offers study tours where faculty members take students too fashion centers in Philadelphia and New York City.
This Catholic university is located in the Philadelphia area of Pennsylvania. Immaculata has fewer than 900 undergraduate students and accepts about four out of five students who apply. Its graduation rate is 67% and other popular majors include business and kinesiology.
What We Like: 100% of students receive financial aid.
Degree: BS in Fashion Merchandising
13. Moore College of Art and Design
Students who want to achieve a BFA in Fashion Design may want to consider Moore College of Art and Design. It is one of the best online fashion degree programs available and current graduates work in the fashion industry. The program offers creative and business skills students need to succeed in this competitive industry. Students emerge fully equipped to use technology and business to succeed an Philadelphia, New York and other centers of fashion.
A private college in Philadelphia, Moore is a very small school with fewer than 400 undergraduate students. Just over half of students who apply receive a letter of acceptance and choose from popular majors such as apparel design, graphic design or illustration. 100% of students receive student aid for their studies.
What We Like: Ranking #23 in Best Colleges for Design, Moore College offers students an opportunity to complete coursework online.
Degree: BFA in Fashion Design
14. LIM College
LIM College has one of the best online fashion degree programs in the industry. Successful students earn their bachelors degree and gain a firm foundation in both business and liberal arts. For students who want to begin their career immediately after school, LIM is a great choice. Some students go on to enter higher levels of study in the field. the school offers several tracks so that students can choose the one that best suits their career goals. Overall, the program focuses on preparing students to meet the needs of prospective employers.
LIM operates on a for-profit model and is based in Manhattan. This small university has about 1,400 undergraduate students and accepts 83% of applicants. Other majors include marketing and design and visual communications.
What We Like: The school's 83% acceptance rate gives students a great chance of getting into this competitive industry.
Degree: BBA in Business of Fashion
15. Cazenovia College
Cazenovia College has a BFA in Fashion Design that many consider to be among the best online fashion degree programs. Students develop the technical and creative skills it takes to succeed in the fashion industry. Courses walk students through the process of creating patterns and building garments for a variety of markets. Many students go on to create their own fashion lines. The program focuses on the technical side of the industry so that graduates master product development of commercial clothing. Students have to complete an internship and team-based projects.
Cazenovia College Focuses on student success. Faculty members provide opportunities for individual interaction and prepare graduates for careers or enrollment in postgraduate programs. The college encourages a positive learning experience and students have many opportunities to engage with one another online or on campus.
What We Like: All students receive financial aid and the school accepts 82% of applicants.
Degree: BFA in Fashion Design
Why Should I Get My Fashion Degree Online?
Since the fashion world works during all hours of the day and night, taking online courses allows the student to study when it is most advantageous for them. No matter what type of job they take while completing their online courses, they can work on their studies while on break or while they are waiting for clothing or makeup changes. Finding time to complete their degree is easy if they revolve it around their work schedule. In fact, they can enlist co-workers to help them study which is especially beneficial if they are students in the same (or similar) degree program.
How Do I Choose an Online Fashion Degree Program?
It's important to always look for online fashion degrees from accredited colleges and universities. By choosing an accredited degree program and school, you are ensuring that you get the very best possible education available. While there may be many different degree programs for you to choose from, many may not have passed the strict guidelines to be considered accredited. Completing an accredited degree program gives you a little extra advantage due to the fact that you are already used to working within the highest level of industry standards.
Accreditation means that the school or the course program meets the standards set by the industry. Just because a university or degree program has earned accreditation once, it doesn't get to keep the distinction indefinitely. Instead, they must be accredited on a regular basis to ensure they continue to meet industry standards as new technology and techniques are introduced. If they do not meet the same strict standards year after year, they will lose the accredited status.
Another way to choose a fashion design degree program is by knowing what type of job you want to do. Some schools offer better design courses, while others are better when it comes to the use of textiles and other types of materials. Before you choose your school, it's important that you choose your specialization. If you choose one area and later find out you are better suited for another path, you can easily change your degree program and move in a different direction.
Do I Need a Specialized Degree to Get a Job?
Graduates do not need a specialized degree to get a job within the fashion industry. Within the fashion industry, there are many different career paths to choose from. A few of the most sought after careers in fashion design included sales team, stylists, textile designer, creative developer, and product developer. If you prefer upper management positions, you can opt for a quality assurance manager, production manager, and entertainment director. All of these positions require specialized skills, but earning a degree in fashion design is only the beginning of the learning experience.
Having a specialized degree program does have its advantages. A specialized degree allows you to focus on a particular aspect of the industry. In the fashion world, a specialized degree gives you an advantage. Because there are so many different career paths to choose from, a specialized degree program makes it possible for you to narrow down your options. You may want to work in several different jobs within the industry before you settle on just one.
Fashion is incredibly diverse, so having a specialized degree provides you with options so that you can maximize your potential and continue to move forward with your career. A specialization allows you to explore your own creativity and find ways to showcase your talent. With so many people trying to make their way into such a fast-paced industry, you need to have an edge that will cause you to stand out among the crowd. You can't be like everyone else. The goal is to be as diverse as the industry itself.
Related Rankings:
10 Fastest Online Bachelor's in Fashion