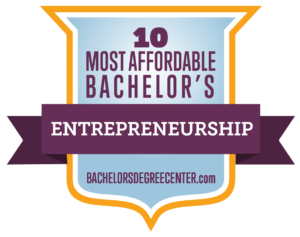 A bachelor's degree in entrepreneurship can open up all kinds of doors to a rewarding, independent career in business. But in today's economy, earning your education can be costly. Many prospective students are dismayed and discouraged when they learn the real costs of an entrepreneurship degree, but finding the cheapest entrepreneurship degrees is not that difficult if you know where to start looking.
Small public colleges and community colleges are a great place to go if you are unsure of what degree program you want to pursue. If you are ready to start college and work toward your entrepreneurship degree, a smaller school may be your best bet and, in the long run, may actually be more convenient as well. If you need to keep your tuition costs as low as possible, you can also look into grants and scholarships. Unlike student loans, grants and scholarships are considered gifts and do not have to be paid back once the student graduates. Another way to get assistance with school tuition is to ask your employer if they offer reimbursement options for educational costs.
Methodology: Ranking the Most Affordable Entrepreneurship Degrees
Bachelor's Degree Center focuses on accredited, reputable colleges and universities, and the ranking of the most affordable bachelor's in entrepreneurship is no different. For putting the ranking in order, though, just one factor matters. Institutions are ranked in order of tuition rate, from lowest to highest.
1. Thomas Edison State University

The Thomas Edison State University Bachelor of Science in Business Administration (BSBA) focuses on developing students who are ready to acquire additional management and financial skills by learning how to evaluate business opportunities, secure funding and organize and manage areas of expertise like marketing, manufacturing and accounting.
This program resides in the School of Business and Management, and the university is known nationally for its academic excellence. One of the first schools in the country designed just for adults in more than 100 areas of study, they are also known for their educational integrity. This is a 120-credit program which includes a capstone requirement. There are a number of things to do around campus and throughout the community to enhance the learning experience personally and professionally.
Degree: Business Administration: Entrepreneurship, BS
2. Brigham Young University – Idaho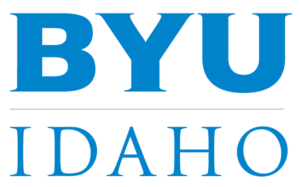 The Brigham Young University Bachelor of Science in Entrepreneurial Management is designed to assist in the development of skills, experiences and connections to further a career as an entrepreneur, startup founder, or employee with in-depth expertise. Students are exposed to hands-on projects and real-life case discussions while they learn a broad skillset that helps understand the infrastructure of organizations.
This is a limited program, with only forty students accepted per year. The university's mission is in education, scholarship and service to members of The Church of Jesus Christ of Latter-day Saints and to the world. The school was named for J. Willard and Alice S. Marriott in 198. Giving back to the community is a huge opportunity for students to grow both personally and professionally. There are a number of things to do within the city, allowing students to learn and enjoy the campus and all their surroundings have to offer.
Degree: Entrepreneurial Management, BS
3. Utah Valley University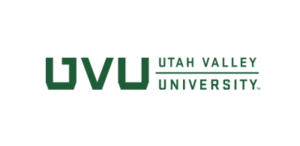 The Utah Valley University Bachelor of Science in Entrepreneurship is designed to assist students who wish to develop expertise and skills needed by entrepreneurs who are considering starting their own businesses or becoming a consultant to help grow the business of someone else. This program is 120 credit hours, which include general education requirements, discipline core requirements and elective requirements to graduate.
The university was initially established in 1941 as Central Vocational School, which changed in 1987. A teaching institution, they are accredited by the Northwest Commission on Colleges and Universities. An attractive institution, students are nestled between the Utah Lake and Wasatch mountains. Students have a number of attractions such as the Hale Center Theater, canal trails and parks that make the experience and beauty of Utah worth exploring. There are also numerous opportunities to connect with the community and give back.
Degree: Entrepreneurship, BS
4. University of Minnesota – Crookston

The University of Minnesota's BS in Entrepreneurial Management is part of the Carlson School of Management. This degree is designed for students who are starting their own businesses, helping existing businesses grow, or creating positive social impact through developing new ventures. There are 22 credits in the major core curriculum, with 8 credits required in elective coursework.
The university was founded in 1919 and was accredited by the Association to Advance Collegiate Schools of Business (AACSB) in 1920. The are widely known for their innovation and undergraduate teaching as well as notable alumni. The university is set on the banks of the Mississippi River within a vibrant metropolitan community. There are numerous arts and culture areas to visit, in addition to learning all about the Twin Cities and everything it has to offer.
Degree: Entrepreneurial Management, BS
5. Arizona State University

The Arizona State University BS in Business Entrepreneurship is offered as a major or minor designed for students who are seeking an innovative change in the business world, or those wishing to launch a business of their own. The program offers a solid foundation in product development, leadership, communication, collaboration, team building and strategic planning.
This program is unique in that is offers collaborative workspaces, accelerator programs, innovation experiences and structured workshops, seminars and competitions for seed funding. The university was founded in 1885 and accredited in 1962 by the Association to Advance Collegiate Schools of Business (AACSB).
Degree: Business Entrepreneurship, BS
6. Indiana University – Bloomington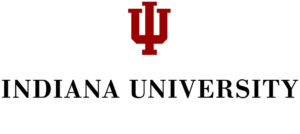 The Indiana University Kelley School of Business Management & Entrepreneurship Bachelor of Science degree in Entrepreneurship & Corporate Innovation is designed as a major or minor for students interested in the creation and management of small businesses. Students will take 18 credit hours of required courses and 3 credit hours of approved electives.
The Kelley School of Business was founded in 1920 and is known as one of the top business schools in the nation. They are accredited by the Association to Advance Collegiate Schools of Business (AACSB). A historic campus, students enjoy a big college campus in a small city. There are numerous festivals and shows to enjoy, as well as other activities to keep students busy.
Degree: Entrepreneurship & Corporate Innovation
7. University of Illinois at Chicago

The University of Illinois at Chicago BS in Entrepreneurship is designed for students who are planning a career by starting their own business or operating at high levels in a standing organization. Students learn in-depth knowledge through 18 core credit courses such as New Venture Planning, Social Entrepreneurship, Family Business Management, International Entrepreneurship, Entrepreneurial Finance and Consulting and New Venture Formation. Students will also be required to complete 9 credit hours in business electives.
Founded during the 19th century, the school is an acclaimed research institution governed by The University of Illinois System. There are tons of things to do on and off campus that allows students to experience life as a college student and real-life experiences. They have an array of programs that allow students to grow personally and professionally through community-centered projects.
Degree: Entrepreneurship, BS
8. University of Central Missouri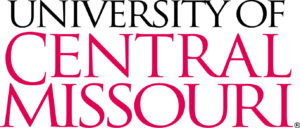 The University of Central Missouri's BSBA in Entrepreneurship and Social Enterprise provides a hands-on approach for students who want to learn by doing in an innovative way. In this program, students are taught how to become entrepreneurs and founders, connecting with other students with the same mindset. Students will learn how to develop innovative solutions and put them into action.
Students have experiential learning classes at the core of the program which include The Integrative Business Experience (IBE), Entrepreneurial Business Planning, Social Enterprise for Entrepreneurs, Small Business Operations Analysis, Commercialization and Entrepreneurial or Social Venture Start-up. Accredited by the AACSB and the Higher Learning Commission, the university was founded in 1871. The university is centrally located, close to almost everything within the city. Their grounds in Warrensburg are nationally recognized for their beautiful campus grounds.
Degree: Entrepreneurship and Social Enterprise, BSBA
9. University of North Texas

The University of North Texas Ryan College of BBA in Entrepreneurship degree is designed to provide an overall understanding of business during the first three years, with a highly concentrated curriculum during the senior year. The faculty have premier reputations and are known for outstanding research, innovation in teacher and service to the profession.
Students will gain marketable skills such as leadership, communication, cross-discipline business principles and the ability to address complex business situations. The college stands by their vision to prepare global business leaders and scholars in an environment where they are intellectually stimulated through teaching, research and service. Part of the UNT system, they are a Tier 1 research university founded in 1890. Student life at the University of North Texas includes personal development and growth with a number of events and organizations giving back to the community. There are also numerous educational opportunities on campus and throughout the city. This area is known for its beauty and endless things to do.
Degree: Entrepreneurship, BBA
10. University of California, Berkeley

The University of California, Berkeley BS in Management, Entrepreneurship & Technology is a dual-program that combines education from the top-ranked College of Engineering and the Haas School of Business. There are seven academic tracks, including: Engineering Undeclared + Business; Bioengineering + Business; Civil Engineering + Business: Electrical Engineering & Computer Science + Business; Industrial Engineering & Operations Research + Business; Materials Science & Engineering + Business; and Mechanical Engineering + Business.
These programs are designed to provide close mentoring and hands-on scenarios that develop ideas into real-world solutions with an integrated foundation of tech innovation. Students are prepared to start their own companies, contribute to an existing firm or lead innovation as a consultant within the industry. The university was founded in 1868 and is a highly-sought research institution. Located in an urban setting, there are many events and attractions around Berkeley designed to connect the college experience and real life. This area is well-known for its arts, festivals, shopping and opportunities for students to connect with the community and learn on a more personal level. A beautiful campus and city worth exploring, students are able to mesh the college experience with one of learning and development year-round
Degree: Management, Entrepreneurship & Technology, BS
Can I Get an Entrepreneurship Degree for Free?
Although you may be able to earn a portion of your entrepreneurship degree for free through the use of grants and scholarships, most degree programs aren't free. Some universities and community colleges may offer free entrepreneur courses online to students who are willing to audit the class and provide valuable feedback. Free online courses for entrepreneurs are available if the student meets specific criteria and do provide valuable information. It's important to remember, however, that to get an actual degree, there will be some form of cost.
Students can defray the majority of their costs, however, by using other strategies. In addition to applying for grants and scholarships, they can also ask their employer to assist in paying part or all of their tuition. In most cases, the student will have to pay for the classes upfront. Once they have completed the class and passed, the employer will provide them with the funds to cover the cost of their education. If the employee needs the classes to maintain their current certifications, the company may choose to pay for them prior to the student's completing the coursework.
With employer reimbursement, your company will reimburse you for all of or part of your educational costs once you have successfully completed each course. This ensures that you complete the work and, in return, you provide them with the skills you learned through your classes. It also opens the door to promotions and advancement that you would not have had in the past.
Will an Entrepreneurship Certification Help My Career?
Entrepreneurship certification programs offer graduates several benefits. A certification in entrepreneurship is ideal for someone who needs the credibility of certification but doesn't necessarily need to have an actual degree in the field. Certification programs work well for students who have already been certified but need to complete several continuing education hours to keep their credentials active and in good standing. With entrepreneurship certification programs adding new courses each year, it makes it easy for those who require continuing education programs to maintain their certifications.
For individuals who have worked within their chosen career field for several years without having an actual degree, receiving their certification in entrepreneurship may be just what they need to earn a managerial position. If they have already been employed in their field, returning to college for a full degree program may not be necessary. Their many years of experience has provided them with the knowledge and tools they need to continue moving forward. Earning a certification through an online degree or certification program may, however, boost their earning potential by verifying their credibility and by asserting that they do have the skills they need to succeed.
How Much Can I Make with an Entrepreneurship Degree?
The field of entrepreneurial studies is extremely varied. Depending on your level of knowledge and experience, you can make as little as $15,000 per year or as much as $156,000. The type of certification or entrepreneurship degree salary you earn will be greatly determined by how much effort you put into your career. If you are just starting out, a lower salary will mean starting out at the very bottom of the pecking order. Along with that, however, you will be able to learn even the most basic concepts that you can build the foundation of your career upon. This is one case in which "the more you learn, the more you earn" truly applies.
Individuals who were making a median wage of $50,000 could possibly double their earnings if they returned to school to complete an online Bachelor's degree in Entrepreneurial studies. By combining the years of experience a student already has with the information and tools they receive through the degree programs, graduates are able to use what they know from both to create positive, forward-thinking solutions that can move their business forward.
Related Rankings: 
25 Best Bachelor's in Entrepreneurship
15 Best Online Bachelor's in Entrepreneurship