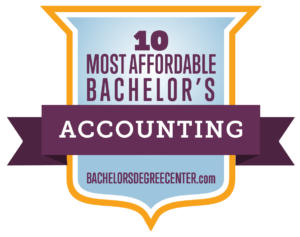 When you are looking for an affordable accounting degree program, you want to evaluate cost-saving solutions that may help with your goals. Affordable accounting degrees allow you to improve your skills without spending a small fortune. It is also possible to save on an accounting degree by selecting an online option. The cheapest online accounting degree offers a similar education as an on-campus program, but it does not have the same cost. In general, costs for online programs are lower when compared to on-campus programs due to the format of the program.
A simple way to reduce the cost of a degree is to start out in a community college and then transfer your credits into a four-year program or an online program. You can also consider a regional public college rather than a private university or a larger public college. By selecting the school carefully, you are able to find more affordable solutions.
Featured Schools
Methodology: Ranking the Most Affordable Accounting Degree Programs
For our ranking of the most affordable accounting degree programs, Bachelor's Degree Center editors included only accredited, reputable institutions. For the actual ranking, programs are organized according to the one crucial factor – tuition costs, from lowest to highest.
1. CUNY Brooklyn College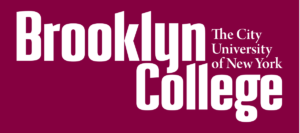 CUNY Brooklyn College has a BS in Accounting on-campus program that covers basic and advanced accounting theory. The program also includes practical experience graduates can use in real-world scenarios. It focuses not only on quantitative reasoning but also address ethical reasoning, written communication and critical thinking skills. By gaining functional knowledge of accounting concepts through information literacy, students who complete this affordable accounting degree are ready to move into the workplace or continue their education through graduate studies af
Brooklyn College is a public college with a good reputation located in Brooklyn, New York. Its NYC location attracts many students to the area and increases the opportunities available for graduates. This large institute has more than 11,142 undergraduate learners. About 44% of applicants are accepting, creating a moderately high entry barrier. Popular degrees include Accounting, Psychology and Business.
Highlight: According to niche.com, 79% of students feel confident that they will get a job after graduation. Statistics reveal that 87% have a job within two years of graduation.
Degree: BS in Accounting Campus
CUNY Brooklyn College BS in Accounting
2. CUNY Baruch College

CUNY Baruch College has a BBA in Accountancy with classes students attend on campus. The major prepares learners for jobs in accounting and finance at nonprofit agencies or local, state or federal governments, as well as private corporations. Those who complete the coursework successfully receive a well-rounded education and a foundation in business practices. This affordable accounting degree provides students with an understanding of accounting theory.
Located in Manhattan, Baruch College is a reputable public college with more than 11,000 students enrolled in four-year degrees. The competitive admission rate of 39% makes this one of the toughest schools to get into. Finance and Accounting join Merchandising and Buying Operations among the top majors at Baruch.
Highlight: Baruch has excellent ratings for academics, value for money and diversity, meaning graduates leave with a respected degree and exposure to different cultures and backgrounds.
Degree: BBA in Accountancy Campus
CUNY Baruch College BBA in Accountancy
3. Athens State University

The BS Accounting Online and Campus program at Athens State University includes digital and brick-and-mortar course offerings. The only version is just as rigorous as the campus option. It's just a matter of where students want to do the work. Comprehensive technology, skilled faculty and recorded lectures facilitate student learning and help set learners up for success. Student who finish the Accounting degree qualify to sit for the Certified Public Accountant (CPA) Exam in Alabama. The affordable accounting degree also prepares those who wish to become a Certified Fraud Examiner (CFE), Certified Management Accountant (CMA) and other certifications.
Based in Athens, Alabama, Athens State is a public access school in the Huntsville Area. The small university has just over 1,200 undergraduate enrollees. Popular majors include Elementary Education, Business, and Accounting. The majority of students agree that professor put in a lot of time to prepare for classes. Students also feel the coursework is manageable and that they can get the classes they need.
Highlight: The campus ranks among the top 10 of the safe colleges in the United States.
Degree: BS Accounting Online and Campus
4. University of Washington

The University of Washington has a BABA in Accounting with on-campus classes. Students can design their own track by choosing a variety of upper-division business electives. Learners who wish to make a formal option, such as accounting can fast track their accounting and finance careers. Other business majors include Entrepreneurship, Finance, Management, Information Systems, and Operations and Supply Chain Management. This affordable accounting degree offers a lot of flexibility for students who are interested in accounting but aren't sure where they want to concentrate their studies.
UW is known as an above-average public school in the Seattle Area. It's a small university with about 4,000 undergraduates and a high acceptable rate. Popular majors include Nursing, Information Science, and Psychology.
Highlight: With an acceptance rate of 86%, Washington is highly accessible to most applicants, which enables more students to obtain a bachelor's degree.
Degree: BABA in Accounting Campus
University of Washington BABA in Accounting
5. University of South Florida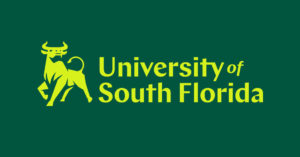 The University of South Florida has a BA or BS in Accounting program for on-campus learning. The curriculum provides rich opportunities to master theory and practice. Accounting students have access to internships, cooperative education and part-time work that gives them relevant experience toward their career goals. Study abroad opportunities for enrollees in this affordable accounting degree can transform the way students see the world and approach problem-solving.
South Florida is a highly rated public school in Tampa, Florida. More than 24,000 undergraduate students attend SFC. Less than half of the applicants are accepted into the program. The school seems to do a great job of selecting applicants as 73% of students finish their degree here. The school received A ratings in academics, campus life, value for money and diversity.
Highlight: USF is ranked third among public universities in Florida. This affords graduates a top-rated degree and competitive advantage over candidates from low-ranking schools.
Degree: BA or BS in Accounting Campus
University of South Florida BA or BS in Accounting
6. Fort Hays State University

Fort Hays State University has an Accounting Bachelor of Business Administration with both online and campus options. The accounting degree prepares learners for demanding careers in the private and public sectors. Students often pursue jobs in finance, auditing, government, tax, cost and accounting systems. After completing this degree, graduates are ready for entry-level accounting jobs and will have the skills to communicate accounting information to stakeholders. This affordable accounting degree also gives students exposure to accounting applications.
Fort Hays State is located in Hays, Kansas and is an above-average public college. The school has nearly 6,000 undergraduate students. The generous acceptance rate of 92% gives plenty of students the opportunity to get their accounting degree online or through traditional on-campus classes. Besides Business, popular majors include Liberal Arts and Humanities.
Highlight: Fort Hays is ranked in the top 30 online colleges, ensuring students that they will get a quality education no matter which program they pursue.
Degree: Bachelor of Business Administration Degree with a Major in Accounting Online and Campus
Fort Hays State University Accounting BBA
7. Indiana University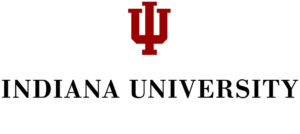 Indiana University has a BS in Accounting for on-campus students. The degree covers a range of topics such as taxation, auditing and systems management. Accounting majors learn to communicate effectively in both written and oral formats. The highly structured curriculum prepares graduates to meet the complex needs of a private or public organization. This affordable accounting degree is great preparation for an MBA or CPA.
Indiana University has an acceptance rate of 81%, leaving ample opportunity for motivated applicants to succeed. There's a high availability of financial aid for qualifying students, and 88% of students receive some form of monetary assistance such as loans or grants. Faculty members received an 83% approval rating for their class preparedness.
Highlight: Indiana University doesn't require SAT/ACT scores, although the school will consider it if submitted. This gives strong candidates who did poorly on the standardized tests to seek a high-quality degree.
Degree: BS in Accounting Campus
Indiana University BS in Accounting
8. Brigham Young University

Brigham Young University has a BS in Accounting campus-based program for students wishing to pursue a career in finance and related fields. The program is set up in a series of cohorts called the junior core structure. This creates a sense of cohesion, coordination and success among the various groups of students. This affordable accounting degree was re-imagined in 2020 to incorporate competencies identified by industry professionals.
Brigham Young is private university in Provo, Utah. More than 28,000 undergraduate students attend the school and admissions are competitive, with 64% of applicants making the cut. Accounting joins other majors, including Psychology and Exercise Physiology, among the most popular majors on campus.
Highlight: BYU is ranked number 4 among conservative colleges and number 4 among Christian colleges in the nation. This could be an ideal school for students wishing to attend a school that reflects these beliefs.
Degree: BS in Accounting Campus
Brigham Young University BS in Accounting
9. Arizona State University

Arizona State University has a BS in Accountancy that is available to students in a traditional campus setting. The curriculum includes the input of the Professional Advisory Board and aims to mimic the real world. Graduates receive the best possible preparation for careers in accounting. Courses include Business Database Concepts, Business Law and Ethics for Managers, Business Project Management and Business Statistics. This affordable accounting degree gives students a chance to learn accounting systems and concepts for a well-rounded education in accounting.
Arizona State is highly rated and this public university is located in Tempe, Arizona. The undergraduate student body number over 39,000 strong. Most applicants make it through the application process and the school's acceptance rate is 85%. Popular majors include Business, Business Support Services and Psychology.
Highlight: Arizona State receives the highest marks for campus life, academics, value for money and diversity.
Degree: BS in Accountancy Campus
Arizona State University BS in Accountancy
10. University of Minnesota Crookston

The University of Minnesota Crookston has a Bachelor of Science – Accounting degree available via online and campus courses. This degree program teaches students the basic and advanced methods of accounting they need to serve future clients. Presenting numbers that follow generally accepted accounting principles and creating financial reports for private and public organizations, accounting graduates complete the course ready to start their careers. This affordable accounting degree provides flexibility to students who are juggling multiple responsibilities.
UMN Crookston has a reputation for solid education and is a public university in Crookston, Minnesota. The small undergraduate college has just 1,206 students. Its competitive admissions rate is 66%, and Accounting and Business are among the most popular majors.
Highlight: The University of Minnesota Crookston sixth among the best online colleges in America.
Degree: Bachelor of Science – Accounting Online and Campus
University of Minnesota Crookston BS Accounting
Can I Get a Bachelor's in Accounting for Free?
A question that may arise when you are looking into degree programs is how much does an accounting degree cost and how can you pay for the degree. While you may find online accounting certificate courses free online or through certain schools, you should be aware that you may have limited options for free education in accounting.
You may not find free online accounting degree programs; however, many schools may offer free courses in accounting through their online programs. The free credit hours are usually focused on a single class or a series of classes, so they may not offer the level of education you need for a bachelor's degree. In some cases, the classes may count as credit for your degree, but you will want to evaluate the courses and clarify the potential credits before you sign up for a class.
A bachelor of science in accounting from a school with accreditation from the Accreditation Council for Business Schools and Programs (ACBSP) or AACSB or will not be free. A free online bachelor of business administration will not prepare you for the CPA exam or licensure. But by using general education transfer credits from an associate degree, choosing asynchronous programs, and using online learning to its maximum potential, you can reduce your financial aid and tuition rates significantly.
You'll learn fundamentals like how to write up financial statements. Some specializations and accounting courses you will take in an online bachelor's degree program may include:
managerial accounting
financial accounting
cost accounting
forensic accounting
tax accounting
accounting information systems
income tax
bookkeeping
business finance
intermediate accounting
An affordable online accounting degree can open up a career path with incredible potential. Accounting professionals in the accounting field include budget analyst, financial analyst, and internal auditor.
Enrollment for out-of-state students may be different than in-state, but often an online bachelor of science program will cost the same for both. Full-time online students can also go on to a master's degree and often take graduate online courses during their bachelor's programs.
What Kinds of Jobs Can I Get with a Bachelor's in Accounting?
After graduating with a bachelor's degree in accounting, you may want to find out more about entry-level accounting jobs. While careers in accounting and finance are an obvious choice for your degree, you may find that alternative options are a better fit for your interests and goals.
Accounting job listings are not limited to working as an accountant. You may find that the accounting jobs descriptions in some companies emphasize specialized skills rather than accounting. For example, an accounting jobs list may including auditing positions, investment banking jobs, or work as a financial manager.
What are some entry-level accounting jobs that do not focus on accounting? Careers in the finance industry are a good place to start looking for the best entry-level accounting jobs with a focus on alternative topics. You can also find leadership positions by emphasizing the management track for your long-term goals. BBA in accounting jobs may focus on leadership positions in management that lead to more lucrative positions as a chief financial officer as you gain experience and training.
The best jobs with an accounting degree depend on your interests and goals. When you prefer to focus on a management position and emphasize leadership skills, you may find that many companies are willing to consider your education as a critical part of your qualifications. You can also work in traditional accounting positions as an accountant or an assistant to an accountant. For individuals who prefer to work in more fast-paced environments, taking on roles in the financial services industry may offer an alternative that helps with long-term goals.
How Much Can I Make with a Bachelor's in Accounting?
When it comes to entry-level accounting salary potential, you will want to keep in mind that many factors may impact actual income levels. Accounting jobs salary when you finish your bachelor's degree and start in a new position may depend on your location, state averages for income, and related factors.
According to the Bureau of Labor Statistics, the average BS in accounting salary for entry-level positions is around $55,700 per year. Some locations may have a lower bachelor degree in accounting salary due to a lower cost of living or related factors. Other locations may offer a slightly higher salary due to the higher costs of living. The accounting careers salary range is between $39,000 and $74,000 per year for new graduates.
Since you will want to evaluate the entry-level accounting jobs salary, pay attention to the level of experience required for a position. As a general rule, salary potential increases as you gain experience as an accountant. You can also expect salary expectations to rise if you get a higher level of education or gain specialized skills. In the early stages of your career, lower salary expectations are a normal part of starting your career. Pay attention to the salary potential in a position when you are applying for a new job to clarify the income potential and help with negotiations when you are talking to potential employers.
Related Rankings:
25 Best Bachelor's in Accounting
15 Best Online Bachelor's in Accounting