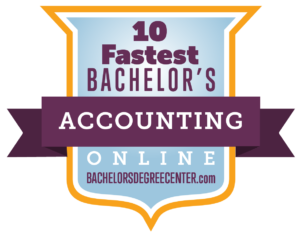 If you are employed in a position that has you performing bookkeeping or accounting duties as part of your job description, then an accelerated accounting degree can make a huge difference in your occupational options. Accelerated accounting programs enhance your employability and provide you with the necessary education to perform your duties at a higher level. Getting an accelerated degree takes less time than getting a traditional program, and get you closer to a CPA certification, making it a quick avenue toward becoming a CPA.
Overall, engaging in an accelerated accounting bachelor's program is something that benefits you in terms of less time spent in school, learning the same curriculum as a full four-year degree, and getting started in a career sooner, but earning the same salary. Going through higher education is always beneficial in terms of your earning potential
Featured Schools
Methodology: Ranking the Best Accelerated Accounting Degree Online
When it comes to ranking the best accelerated accounting degree online programs, speed is important, but it's not everything. So Bachelor's Degree Center editors not only researched accredited programs that offer accelerated options, but ranked them according to real factors including Cost, Salary Potential, and Student Reviews.
1. Western Governors University

Western Governors University has a Bachelor of Science in Accounting that full-time students can complete online in 36 months. This program stress Generally Accepted Accounting Principles (GAAP), journals and ledgers and tracking financial assets and liabilities for clients. Graduates can go on to take WGU's Master of Accounting to earn the 150 semester hours needed to take the CPA exam. This accelerated accounting degree online allows busy elearners to set their own schedules for studying.
Western Governors has a 100% acceptance rate and an online format, making this private university highly accessible. With an enrollment of approximately 89,000 undergraduates, the school offers elearners a chance to mingle with a diverse student body. Business, Nursing and Elementary Education are popular majors.
Highlight: Nearly 90% of students agree that the coursework is manageable and 83% are satisfied with class availability.
Degree: Bachelor of Science in Accounting
Western Governors University BS in Accounting
2. University of Maryland Global Campus

The University of Maryland Global Campus has a Bachelor of Science in accounting that allows elearners to transfer up to 90 credits to its online format. Elearners can set their own pace as they master theory and practice on analyzing and reporting the financial activities of various organizations. Budgeting, accounting, accounting systems, financial analysis and reporting, internal controls, taxation and auditing are all skills learned in this accelerated accounting degree online.
Maryland is a top-tier public university with several locations. Its main campus has 28,501 undergraduates. With an acceptance rate of 47%, less than half of all applicants move beyond the admissions process. Students study a wide variety of subjects, and some of the most popular are Biology, Information Science and Economics. Although the admissions process can be grueling, Maryland graduates 86% of accepted students, This speaks to the quality of student support at the school
Highlight: The University of Maryland is the top-rated public university, according to Niche.com, lending greater weight to the degree earned.
Degree: Bachelor of Science in accounting
University of Maryland Global Campus BS in Accounting
3. Wilmington University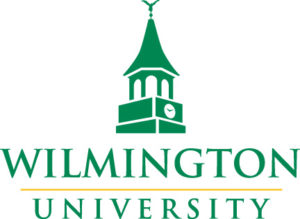 Wilmington University offers a B.S. in Accounting and permits 90 transfer credits for the online degree program. Successful graduates achieve a firm foundation in finance and accounting. Coursework includes financial planning and analysis, accounting, tax accounting and corporate finance. Besides being able to complete schoolwork at times convenient for them, students can choose other classes that help them obtain their professional goals. This accelerated accounting degree online prepares students to take the CPA, accounting for 120 credit hours toward the 150-hour CPA requirement.
Wilmington is a private university, and its brick-and-mortar site is in Wilmington Manor. This small school has just 3,400 undergraduate students. With an acceptance rate of 100%, it makes higher education accessible to all. Popular majors include Business, Nursing and Behavioral Sciences.
HIghlight: Wilmington offers students cooperative learning options where they can gain professional experience.
Degree: B.S. in Accounting
Wilmington University B.S. in Accounting
4. Old Dominion University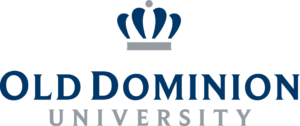 Old Dominion University has a BSBA accounting online program that accepts up to 90 transfer credits. Elearners gain technical accounting knowledge in this program, and other skills that are emphasized include communication, computer skills and analytical abilities Students graduate with the skills need for a career and graduate school, and they can finish their accelerated accounting degree online from the comfort of home.
Old Dominion is a respected university with a physical campus in Norfolk, Virginia. Over 15,000 undergraduate students study at this large university. With an acceptance rate of 87%, Old Dominion is very successful to a diverse population of applicants. Popular majors include Mental and Social Health, Psychology and Criminology. The school receives high marks for diversity and value.
Highlight: ODU's accounting program is one of a few with a separate accreditation issued by the Association to Advance Collegiate Schools of Business – International.
Degree: BSBA in Accounting
Old Dominion University BSBA Accounting
5. Southern Illinois University Carbondale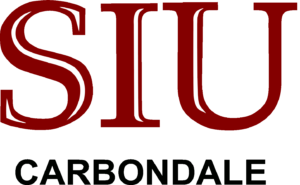 At Southern Illinois University Carbondale, students can complete an Accounting, B.S. — Online Accounting Program (OACCT) program in 18 months. This program is designed for students who need to complete the last two years of their undergraduate degree. By allowing students to finish their bachelor's online, this program accommodates students with family obligations and other responsibilities. The accelerated accounting degree online prepares elearners for four possible career paths: management, accounting, internal auditing and government accounting.
Southern Illinois Carbondale, located in Carbondale, Illinois, is a public university. It has over 8,000 undergraduate students, and the 72% admissions rate is a bit competitive. Students give the instructors high ratings for preparedness and accomplishments.
Highlight: With a low student-faculty ratio of 13 to 1, SIU offers students plenty of opportunities to interact with faculty members.
Degree: Accounting, B.S. — Online Accounting Program (OACCT)
Southern Illinois University Carbondale BS in Accounting
6. Indiana Tech

Indiana Tech offers an Accounting B.S. that elearners can complete in three years. Coursework includes online and campus components, providing students with a well-rounded experience. Tech-savvy instructors guide students on how to leverage technology for the benefit of customers and employers. This program features industry internships that let students develop career skills and make contacts for job placement. Students who complete this accelerated accounting degree online can go on to complete an MBA in accounting in an extra year.
Indiana Tech provides learners with professional educations. Its mission is to prepare all students for leadership and career advancement in society. The end goal is having an accomplished life or worth and significance.
Highlight: Indiana Tech offers an active learning environment, and its instructors are experts in their respective fields.
Degree: Accounting, B.S.
7. Colorado Christian College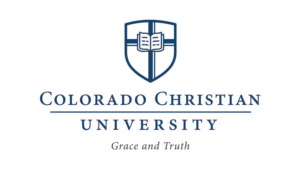 Colorado Christian College has an Accounting Bachelor's Degree B.S. that lets prospective students transfer up to 90 credits. Students gain a solid understanding of business and economics, including specialized fields such as nonprofit and government organizations, tax accounting and corporate accounting. Elearners value this accelerated accounting degree online which allows them to continue their education while meeting other obligations.
Colorado Christian is a private university based in Lakewood, Colorado. The small school has just over 1,800 undergraduate learners. All applicants are welcome and the school has a 100% acceptance rate. Business, Nursing and Psychology are top majors at Colorado Christian. The 15:1 faculty-to-student ratio assures students individual attention from online instructors.
Highlight: Colorado Christian if ranked number seven among the country's most conservative colleges.
Degree: Accounting Bachelor's Degree, B.S.
Colorado Christian College Accounting B.S.
8. Sullivan University

Sullivan University offers a BS Accounting online degree that students can finish in 18 months. This on-campus and online degree blends of business, accounting, information technology and other educational requirements so that those who successfully complete the coursework graduate as highly qualified accounting professionals. Potential career choices for graduates include public accounting, nonprofit, management accounting, tax, and other specialties. This accelerated accounting degree online provides students with a traditional campus experience combined with the convenience of online learning.
Sullivan ranks high for campus safety and is physically located in Kentucky. Its total undergraduate enrollment includes less than 1,700 students. Everyone who wishes to study at Sullivan gets a chance to further their higher education — the school's acceptance rate is 100%. Popular majors include Culinary Arts, Business and Computer Systems Technician. Students give the school high marks for instructor preparedness, class availability and coursework manageability. Approximately 93% of students receive financial aid to help them pay for their education at Sullivan University.
Highlight: Students graduate from Sullivan with marketable skills such as designing accounting systems.
Degree: BS Accounting
Sullivan University BS Accounting
9. Southern New Hampshire University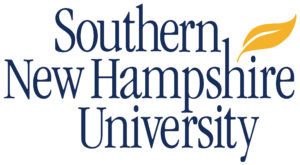 At Southern New Hampshire University, students can obtain a BS in Accounting and transfer up to 90 credits to this online program. SNHU's online accounting degree is accredited and helps students master a variety of goals including how to interpret accounting rules, create financial statements, prepare tax returns, effectively communicate with stakeholders, audit financial data and make ethical decisions. This accelerated accounting degree online provides maximum flexibility for students with full schedules who wish to extend their education.
For eight decades, SNHU has offered students a quality education. The university has more than 300 undergraduate and graduate programs designed to keep up with the latest technology. U.S. News & World Report named Southern New Hampshire University as a "Most Innovative" regional university, and the school is dedicated to providing high-quality, affordable education to its students. The acceptance rate at the university is 73%.
Highlight: Most students feel that SNHU faculty members put a lot into preparing for the course and that the coursework is manageable, with high availability for necessary classes.
Degree: BS in Accounting
Southern New Hampshire University BS in Accounting
10. Thomas Jefferson University

Thomas Jefferson University offers a B.S. in Accounting that full-time students can complete within two or three years. Elearners complete 100% of the coursework online. The curriculum focuses on accounting fundamentals and students learn about accounting technology and the latest government regulations. The flexible accelerated accounting degree online prepares graduates equally for continuing their education at the master's level or pursuing a career in accounting.
This private university is in Philadelphia, Pennsylvania. Less than 3,000 undergraduate students attend this small university. Admission standards are high — just 58% of applicants move forward to pursue a degree. Besides Accounting, students pursue popular majors such as Family Practice and Pediatric Nursing and Fashion and Apparel Merchandising. To help with the cost of tuition, 99% of students receive financial aid.
Highlights: Median salaries for Thomas Jefferson graduates exceeds that of many other 4-year schools.
Degree: B.S. in Accounting
Thomas Jefferson University B.S. in Accounting
Should I Get an Accounting Certification?
When taking a look at an accounting certificate vs degree, it's quickly apparent that accounting certifications take less time to obtain, but do offer a solid foundation in accounting principles. They dispense with the general education of business programs and focus on practical accounting skills.
Some accounting certifications, such as the Certified Management Accountant (CMA), are intensive courses that prepare students for positions that require informed decision making and planning. In fact the Certified Management Accountant (CMA) is worth taking a look at when considering an accounting certificate vs degree. The more comprehensive the study, the better the employment opportunities because you offer an employer something more than basic bookkeeping skills.
Another avenue of employment involves earning government accounting certifications. Someone who holds government accounting certifications can find employment in the local, state, and federal levels. This type of accounting certificate is investigational in that the accountant performs financial audits, looks for signs of potential fraud in ongoing accounting practices, and make sure that compliance is being observed by the corporation or government entity that's being examined.
A few certifications to look into include:
forensic accounting
financial reporting
managerial accounting
financial accounting
business law
income tax
cost accounting
accounting information systems
financial management
You have the option of going to a physical school or going online to get an accounting certification. Getting accounting certifications online is beneficial if you're already employed and want to have more skills to offer to your employer, or you want to move onto a new career path. Those who want to try the accounting field, but don't want to commit to the required education for an online bachelor's degree, can find out if accounting is right for them by taking classes for accounting certifications online.
Will I Make More Money with a Certification?
It's true that having some form of higher education helps you earn more money over your lifetime and opens doors for career advancement. The average annual salary for someone who has an accounting certificate is $54,000. You may be able to earn a higher accounting certifications salary depending on your experience and skillsets that are related to your accounting certificate. In the event that you are currently employed, your employer may reward you with a higher salary because you've taken it upon yourself to add to your education and become more valuable as an employee.
Becoming a full CPA requires 150 hours of school and two years of work experience, then sitting for and passing the CPA exam. It's a lot of time investment that you might not have if you're currently employed or want to start your career sooner than later. Going through an accounting certification program opens up new avenues of employment and at higher salaries. It's especially beneficial to get an accounting certificate if you're already performing bookkeeping duties. The education that you earn while working can be combined with what you learn in school and make you into a more viable candidate for a position that has better pay.
Can I Work From Home as an Accountant?
Many employers offer telecommuting accounting jobs that require little-to-no office presence for employees. The current shift towards work at home means more employers are opening up roles that can be performed in a home office. It's easier than ever to find telecommuting accounting jobs that allow you to work primarily from home. Some employers, such as governments, are less likely to have work at home roles due to the nature of the work. If you are looking to get government accounting certifications, you may find that there is a limited amount of positions that allow you to work from home.
If working at home is important to you as part of your career location, make sure that you focus your education in areas of accounting that let you work remotely. Look for an accounting firm that promotes working remotely.
Some areas of accounting, such as forensics, require you to travel to off-site locations so you can perform your work, especially if you're working in a legal capacity. Auditing financial records is frequently done on site as the owners of the books want to have oversight and make sure that the auditing team is performing honestly. Be aware of the working environment required of the different roles in accounting and make your educational plans in accordance with where and how you want to work.
A master's degree in business administration may accept college credits from your certification, and may be necessary if you wish to become a certified public accountant. There are 150 credit hours required for licensure. Your accounting career can go further with an accounting degree program. Accounting courses like advanced accounting and concentrations can open the door to specialized careers like budget analyst.
Related Rankings:
25 Best Bachelor's in Accounting
15 Best Online Bachelor's in Accounting