For working adults already in the field, an online bachelor's in graphic design can be an important career boost. Of course, busy professionals can't take time off from their careers to add credentials. That's why online accelerated graphic design degrees are a way for individuals to streamline the education process, so they can get to work. Students complete the coursework over a shorter period of time, with a more intensive schedule for required material. The student is able read the same material, take the same tests, and submit the same papers and projects in half the time as a student enrolled in a four-year program.
Online accelerated graphic design degrees get students through the coursework more quickly, with more flexibility. Students are able to complete all the work with some or all of their in-class instruction conducted via online activities, recorded lectures, and discussion forums. Accelerated degree programs are often more economical, compared with the cost of a full four-year degree program.
Methodology: Ranking the Best Online Accelerated Graphic Design Degrees
For our ranking of the best accelerated online graphic design programs, Bachelor's Degree Center editors turned to accredited, respected institutions offering a way to speed up the process. With generous transfer policies, intensive courses, multiple start dates, shorts terms, and other methods, these programs help professionals complete their bachelor's in just months. Programs are also ranked according to their Cost, Graduation Rate, Job Placement, Salary Expectations, and Student Satisfaction.
1. University of Maryland Global Campus

For students seeking an online graphic design bachelors, the University of Maryland Global Campus offers an online bachelor's degree in graphic communication. This program is portfolio-based, so students develop a complete portfolio throughout the course of the program. By the time they graduate, participants will have a portfolio full of projects designed to attract their ideal clients. Students can transfer up to 90 credits of this 120-credit program.
Although it has a new name, the University of Maryland Global Campus is the same school that started over 70 years ago to make education accessible to servicemembers and other working adults. The school offers graduate and undergraduate programs in a variety of fast-growing fields. At UMGC, students come first. The school's mission is to make quality education affordable and accessible for adult students.
What We Like: Students learn to use the latest graphic design software, such as Photoshop, InDesign, Premier, and After Effects.
Degree: BA in Graphic Communication
Format: Online – transfer 90 credits
2. Grand Canyon University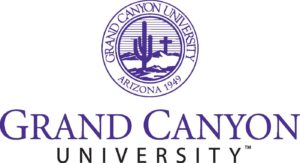 The BA in Advertising and Graphic Design from Grand Canyon University is another great choice for students who want to earn their bachelors in graphic design. This program gives students the skills and knowledge they need to apply their love of art to advertising and other business applications. Students learn to see the big picture while paying attention to the details that produce outstanding advertisements, websites, brochures, and more.
Grand Canyon University is a Christian school that was founded as a Baptist university but is now interdenominational. The school is committed to Christian values and beliefs. GCU's culture is warm and loving, welcoming students from all faiths. The school seeks to honor God in everything, and integrates education with faith and service to form a mission-driven environment centered on Jesus Christ. Its faculty is committed to honoring Christ in all they do.
What We Like: Transfer students can transfer up to 90 credits toward this online degree.
Degree: BA in Advertising and Graphic Design
Format: Online – transfer 90 credits
3. Maryville University

The online bachelor's in digital media from Maryville University is another option for students searching for a graphic design bachelors. In today's technology-focused world, earning a graphic design degree that focuses on digital media is a smart bet. This degree prepares students to work in advertising, marketing, branding, print production, video game design, video and film, app development, interactive design, and user experience design.
Maryville University has been catering to individual students since 1872. The school is focused on providing whatever support the student needs, based on his or her strengths and weaknesses. Each student's educational path is personalized to meet the needs of the student. Maryville is regionally accredited and puts students first to help them reach their career goals through education.
What We Like: Career options for digital media designers include graphic designer, digital media specialist, digital artist, web designer, user experience designer, digital media designer, and motion graphics designer.
Degree: BFA in Digital Media
Format: Online – transfer 90 credits
4. California Baptist University

The online BA in Graphic Design and Digital Media from California Baptist University is a perfect choice for students looking for online accelerated graphic design degrees. This program can be completed online in just 16 months. The program prepares students for graphic design and visual marketing careers. During the program, students develop their own voices as they learn to use the most popular graphic design programs.
California Baptist University helps students find their God-given purpose by offering a Christ-centered education that integrates social and spiritual development with the academic experience. CBU Online was designed specifically for working adults who need to continue working while pursuing their education. The school offers over 40 programs that are available 100% online. CBU is a Baptist university, and all staff and faculty members are Christians who embrace the university's mission.
What We Like: Students learn typography, photography, composition, color theory, and drawing skills in addition to design software such as Photoshop and Dreamweaver.
Degree: BA in Graphic Design and Digital Media
Format: Online – 16 months
5. Regent University

Regent University offers a BFA in Graphic Arts. This online bachelors in graphic design provides students with the technical knowledge they need to be successful in graphic arts, including popular design software. Students learn logo development, digital photography, web design, drawing, illustration, and corporate branding. By the time they graduate, students have a complete portfolio ready to show potential employers.
Regent University is a Christian school that was founded in 1978. The school offers degrees in over 135 programs—all from a Christian perspective. Regent is committed to providing an outstanding education while addressing students' spiritual needs. Its vision is to be run by a team that is superior in both academic credentials and professional experience. The school seeks to make a difference in the world by producing graduates who will change the world for the better.
What We Like: Career opportunities for graduates of this program include web designer, graphic designer, logo designer, Photoshop artist, layout artist, and art director.
Degree: BFA in Graphic Arts
Format: Online – transfer 90 credits
6. Liberty University

Liberty University offers a graphic design bachelors degree online. The degree is a Bachelor of Fine Arts that is available 100% online. The classes are divided into 8-week sessions. This program helps students transform their natural design talents into a profession. Students learn to create content that is both compelling and beautiful. Students learn to design websites, create visual marketing pieces, and design interactive user experiences that not only look good, but are easy to use.
Liberty University is an evangelical Christian university with a liberal arts foundation and more than 600 programs of study, more than 400 of which are available online. The school produces graduates who love to serve God and their communities and are the best they can be at whatever they are called to do.
What We Like: Students at Liberty University gain hands-on experience through internships and practicums.
Degree: BFA in Graphic Design
Format: Online – transfer 75%
7. Upper Iowa University

Upper Iowa University offers a bachelor's in graphic design that gives students the creative and technical skills they need to produce high-quality advertisements, print publications, and websites. The program is available both online and on campus. Students in the program are presented with design challenges and create their own unique solutions, which are added to their portfolios. The goal of the program is to fill out the student's portfolio with exceptional designs that will help them get work following graduation.
Upper Iowa University has been helping its students succeed in their careers and in life since 1857. The school is student-focused and uses innovation to offer quality education to its students in a variety of formats. UIU's flexibility makes a great choice for adult students and others who need to fit their education around their busy lives.
What We Like: Students who complete the program are qualified for to work as creative directors, graphic designers, marketing managers, photographers, art directors, product designers, multimedia artists, web designers, or animators.
Degree: BA in Graphic Design
Format: Online – transfer 90 credits
8. Southeastern University

The BS in Digital Media and Design from Southeastern University Online Learning is a graphic design bachelors that prepares students for a career in marketing, communication, web design, or graphic design. The program focuses on using technology and graphics to communicate a message. Students learn creative design, digital design theory, digital media, web design, and marketing analytics.
Southeastern University is a Christian School run by the Assemblies of God. The school was started as a Bible training school but now offers programs in criminal justice, human services, psychology, communication, nursing, business, and education as well as ministry. Students experience a faith-based education that helps them develop both spiritually and academically. The school is committed to excellence in education and strives to provide a learning experience that gives students practical knowledge and skills.
What We Like: SEU is the only Christian school in Florida that offers an online version of this program.
Degree: BS in Digital Media and Design
Format: Online – transfer 90 credits
9. Southern New Hampshire University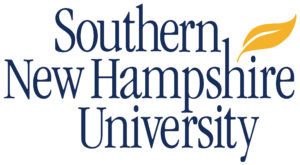 The online bachelor's in graphic design from Southern New Hampshire University helps students unleash their creativity and produce exceptional designs that influence and inspire. The program is suitable for students who want to work in agencies or design firms or run their own graphic design businesses. Students learn to solve design challenges as part of a team, use visual media to convey messages, design professional quality work, and use the most popular design software and technologies.
Southern New Hampshire University is one of the fastest growing schools in the US, with more than 90,000 online students. The school offers more than 200 programs that are designed to fit the needs of today's workforce. SNHU prides itself on offering affordable access to education for students all over the world.
What We Like: There are two concentration options available: web design and 3D modeling and animation.
Degree: BA in Graphic Design & Media Arts
Format: Online – transfer 90 credits
10. Independence University
Students searching for online accelerated graphic design degrees may want to look at the BS in Graphic Arts offered by Independence University. This program can be completed in just 37 months. Students learn design skills such as web design, logo design, page layout, package design, typography, branding, and information design. Technical skills taught in the program include Flash, Illustrator, Photoshop, and InDesign.
Independence University offers student-focused online education that is personalized to meet the student's needs. The school measures its success by how well it meets the needs of its students. Students at IU can expect outstanding support and student services to help them meet their educational goals. The school's faculty is made up of professors who have real-world experience and know what it takes to make it in their chosen field.
What We Like: Graduates are qualified to work as graphic designers, production artists, web designers, multimedia artists, freelance graphic designers, art directors, and more.
Degree: BA in Graphic Arts
Format: Online – transfer 75%
What If I Don't Want a Full Bachelor's in Graphic Design?
There are a number of options for those individuals who want to pursue a career in graphic design but want to avoid the full requirements of a degree. It's important to demonstrate skills and knowledge, but that can be accomplished via online graphic design courses with certificates. Graphic design certification programs are targeted at those individuals who want to build their skill set and portfolio as quickly and economically as possible. Online graphic design certificate programs teach students how to create illustrations, digital images, and layouts. Graphic design certificate vs degree are intended to fulfill different requirements. The certificate program focuses on developing the skills needed to fulfill the tasks of a graphic designer, while the degree program covers a range of general education requirements.
What Can I Do with a Degree in Graphic Design?
A degree in graphic design opens up more job opportunities, while directly correlating to a higher earning potential and possibilities for advancement. The Senior Graphic Designer job description, in particular, may require a degree. The person is responsible for managing design projects, as well as overseeing the work of Junior Graphic Designers from inception to delivery. The Senior Graphic Designer keeps up to date on industry trends while maintaining a consistent brand look and feel.
An in house graphic designer job description includes planning and implementing design concepts, preparing copy and layout, getting approval, and continuing to develop technical knowledge and skills. The Junior Graphic Designer job description includes many of the same responsibilities as the Senior Graphic Designer. The Junior role may fall under the supervision of a more Senior employee, and may also include more collaborative responsibilities. The goal is for the role to continually improve and grow.
Where Do Graphic Designers Work?
The question of where do graphic designers work is a complex one, given the diversity of the role. A graphic designer can work in a studio, but he/she may also work in an office related to design services, public relations, advertising, or publishing. The graphic design major jobs can include titles as a Marketing Manager, Drafter, Graphic Designer, Multimedia Artist or Animator, Film or Video Editor, Art Director, or Creative Director. With such a range in possibilities for the graphic designer major jobs, the graphic designer job description and salary can incorporate creating visual concepts with a computer. The median pay for a graphic designer is $50,370. For Senior or Executive positions, like an Art Director, the median pay can range upwards of $92,780. The median pay for Multimedia Artists is $72,520, while other positions like Technical writers can range around $71,850. Graphic Designers can become famous and popular through their work for their artistry and technical prowess.
What are Some Kinds of Graphic Design Jobs?
Advertising graphic design can incorporate both marketing and design requirements in a hybridized job function. While graphic design typically focuses on creating logos as well as producing layouts for journals, reports, and other publications. Graphic design in marketing may be promotional in focus and intension. It's intended to inspire action, and encourage the audience to buy the products or services. Marketing and advertising work related to graphic design is not always exciting, but it can be a learning and team-building experience.
The digital graphic designer job description may incorporate skill sets as diverse as assets related to advertisements, videos, websites, and online magazines. The training can include screenwriting, digital and video production, motion graphics, and video editing in a video-centric work structure. Thus, the digital graphic designer job description may incorporate the use of sound audio, video, and animation into multimedia designs. It can include technical production and media development in digital formats. The digital graphic designer salary can range around $24.21. The job outlook is at 13%, which is a slower rate than average. The digital graphic designer salary has a median pay estimate of $50,370. Graphic design is one of the top 25, most popular jobs.
Related Rankings:
25 Best Bachelor's in Graphic Design
15 Best Online Bachelor's in Graphic Design