There are many opportunities available in the mechanical engineering field. Individuals with a mechanical engineering background have great problem-solving skills and strong prospects for jobs. What exactly is mechanical engineering? Mechanical engineers work with devices. They work and oversee new research, design, development, building, and testing. You'll find mechanical engineers working on generators, power machines, HVAC systems, escalators, and elevators to name a few. Mechanical engineers also aid during the automation and control of systems dealing with manufacturing, use of energy, and help find active solutions for problems in the environment.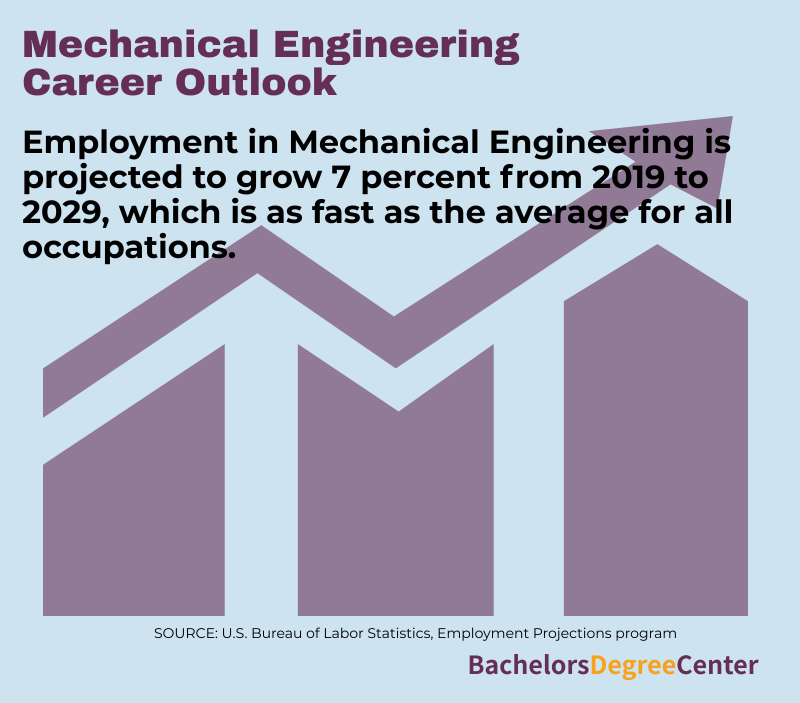 What Can I Do with a Degree in Mechanical Engineering?
Mechanical engineers handle tasks most people take for granted. The design of an elevator or escalator in a mall or large building? Chances are that was done by a mechanical engineer. Robotics or automation when you pick up an order from a store? Again, a mechanical engineer probably had something to do with the entire process. As technology continues to reshape things, mechanical engineers will continue to grow in demand.
Featured Schools
There are many roles that fall under mechanical engineering. Individuals who have obtained a degree in mechanical engineering have become civil engineers, automotive engineers, CAD technicians, maintenance engineers, and nuclear engineers.
People with mechanical engineering degrees also pursue careers as water engineers, acoustic consultants, production managers, mining engineers, land-based engineers, clinical technologists, patent attorneys, investment bankers, and more.
Mechanical Engineering Program Accreditation
Colleges and universities who want to be recognized as the best of the best seek accreditation from the Engineering Accreditation Commission of ABET. ABET is the governing agency that provides accreditation for programs in engineering and engineering technology, as well as computing, applied, and natural science. ABET sets the standard of excellence among mechanical engineering school accredited programs. There are other forms of accreditation colleges and universities go through that are specifically focused on institution and program, such as regional accreditation from a governing agency.
ABET Accreditation Requirements
Although this accreditation is voluntary, this is a prestigious designation to have. In order to achieve accreditation by ABET in engineering and engineering technology, the program must go through the Engineering Accreditation Commission (EAC), and the Engineering Technology Accreditation Commission (ETAC). The process takes about 18 months to complete, but there is prework to determine eligibility. These are some requirements:
Meet the definition of an engineering program
Have a program in a degree-granting institution
Have one graduate prior to the academic year of the on-site visit
Program name and content must meet ABET standards
Must be accreditable under one of the ABET accreditation commissions
Must undergo a readiness review
Schools wishing to have ABET accreditation must also go through a Self-Study Report prior to submitting a formal Request for Evaluation (RFE).
Is ABET Accreditation Important?
Yes, ABET accreditation is important. Colleges and universities with this accreditation are publicly stating their graduates are trained with the best educational foundation and standards when entering the workforce. When seeking a program at a college or university, having ABET accreditation can be compared to being the gold standard. There should never be a question as to whether ABET accreditation matters. If having a stellar education is the goal, this is a priority.
An ABET-accredited online degree holds the same high standards as a program that is having in-person instruction. There are many ABET-accredited programs that have an in-person and online degree offering.

Types of Mechanical Engineering Bachelor's Degrees
When pursuing a mechanical engineering bachelor's degree, there are a lot of variations. The undergraduate degree is the first stepping stone to a rewarding career. Specialized concentrations such as industrial engineering, robotics engineering, manufacturing engineering, and automotive engineering are very popular. The bachelor degree for mechanical engineering is rigorous. A mechanical engineer bachelor degree can take you far, especially with certain specializations.
There are many colleges and universities that also offer an online mechanical engineering bachelor degree program. Students studying for a bachelor's in mechanical engineering online must know that this program is just as rigorous as an in-person offering, if not more challenging. This four-year program has courses such as:
General Chemistry
Calculus
Rhetoric and Writing
Introduction to Engineering
Calculus-based Physics
Calculus II
Professional Communications for Engineers
Modern Engineering CAD
Calculus III
Thermodynamics
Differential Equations
Statics
Programming I
Circuit Analysis
Probability and Statistics for Engineers
Fluids
Thermal Sciences
Strength of Materials
Integrated Design and Manufacturing
Heat Transfer
Machine Design
Modeling and Analysis of Dynamic Systems
Although there are additional courses, these are standard requirements for students pursuing a bachelor's degree in mechanical engineering for an online, and in-person program.
Mechanical Engineering Certifications
Every profession has certifications and licenses required to work in the field. Mechanical engineering is a specialized career path with a few certifications. These are some of the best certifications for mechanical engineers:
Certified Energy Manager (CEM)
This certification is given to individuals who have shown in-depth knowledge and competency, proficiency, experience, and ethical fitness in energy management. Requirements include a four-year degree and three years of experience. Renewal is required every 3 years with an oral or written exam.
Engineering Management Certification Fundamentals (EMCF)
This certification is for those excelling in the fundamentals of engineering management. Most individuals who have this certification are pursuing careering in science or engineering management. More than two years of work experience is required to sit for the exam and it must b renewed every three years.
Engineer in Training Certification (EIT)
This certification is granted after passing the Engineer in Training Exam. This is one of two exams needed to get the Professional Engineering License (PE). No renewal is required of this certification.
EPA Amusement Operators Safety Certification (EPA)
This is a certification and safety program dealing with equipment to certify knowledge of best practices in risk management. Oral or written exam required.
Certified Systems Engineering Professional (CSEP)
This certification is for systems engineers who have work experience totaling over a period of five years or more. More than two years of work experience, a written or oral exam, and renewal every five years is required.
Six Sigma Yellow Belt
This is a part of the overall Lean Six Sigma Methodology. This yellow belt is well-versed in the phases of D-M-C. More than two years of work experience is required, and an oral or written exam is required as well.
Project Management Professional (PMP)
This certification acknowledges a strong foundational knowledge in the field of project management. There are educational requirements to pass, along with a rigorous exam in six domains. To sit for the exam, the candidate must have more than two years of experience, and the certification must be renewed every three years.
LEED AP Building Design + Construction (LEED)
This is widely used in the architectural field, dealing with LEED ratings and facilitation of project certification. Over two years of work experience is required to sit for the exam, and the certificate must be renewed every two years.
Certified Manufacturing Engineer (CMfgE)
This certificate recognizes manufacturing practices and processes. This is a highly specialized certificate, with a minimum eight years of work experience or education in manufacturing, at least four years of work experience. An exam is required and the certificate must be renewed every three years.
Certified Agile Developer
A certification as a certified agile developer means there is a thorough knowledge of agile software, policies, and procedures to develop user requirements. There is no exam and there are no renewal requirements.
There are other certifications available for mechanical engineers, such as the Master Certified Electronics Technician (CETma), and the Software Engineering Master Certification (SEMC). The Certified Quality Engineer (CQE) is also popular. There are certification courses for mechanical engineers to help them prepare for these exams. A certificate course for mechanical engineer students may be given through their professional organization, or standalone. There are free online certification courses for mechanical engineering, as well as free online certification courses for mechanical engineers going on throughout the year. To find out more about these certification classes, it is best to speak with the mechanical engineering school for schedules and information.
What is the ASME?
This is the American Society of Mechanical Engineers and is the premier, global source for standards in the field of mechanical engineering. ASME certification for mechanical engineers is for companies and organizations that have a higher standard of quality. It offers courses in learning and development and is highly lauded as a leader in training mechanical engineers. ASME also offers books and other materials to make sure students are well-prepared to sit for the exam.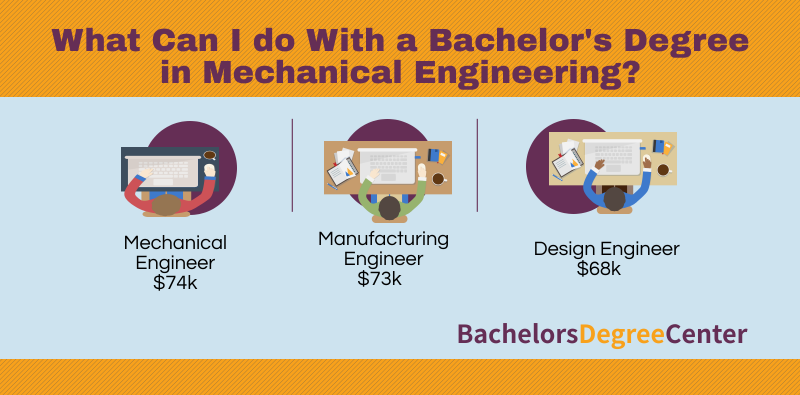 Careers in Mechanical Engineering
What kinds of jobs for mechanical engineers are there in the workplace? There are many jobs as a mechanical engineer available. Robotic engineers, combustion engineers, tool engineers, engine designers, auto research engineers, heating and cooling systems engineers are all part of mechanical engineer jobs that are available.
Because this is such a highly specialized field, mechanical engineering is one of the top selections in the engineering field. Jobs for mechanical engineering are continuously growing and are in high demand. With so many mechanical engineering technology jobs for mechanical engineering graduates, the U.S. Bureau of Labor Statistics estimates that the rate will increase by 9% by 2026. Innovation continues to grow, and medical devices, aerospace industries, and biotechnology are very hot markets.
Career paths can expand far beyond mechanical engineering, including:
aerospace engineer
computer-aided design
biomedical engineer
healthcare
manufacturing processes
mechanical design/mechanical devices
mechatronics
fluid mechanics
mechanical systems design
You may continue with a master's degree or doctoral program, building on your analytical skills and communication skills to pursue a more advanced mechanical engineering career.
Mechanical Engineering Salary
Entry-level jobs in this field command top dollar starting out, with more opportunity and money as experience is gained and additional certifications. A mechanical engineering degree salary starts at about $83,160. Salaries change based on location, organization, and level of experience and expertise. Depending on the specialization, this salary could be much higher.
According to Indeed, the highest paying jobs with mechanical engineering degree includes:
Automation engineer, at $90,024
This role designs, builds, and maintains processes for self-operating machines. They understand safety and health requirements and how these systems will work with people. These people usually work in food processing and manufacturing industries alongside robots.
R&D engineer, at $99,376
This role plans, designs, and develops products that help things run. This includes sensors, circuit boards, mechanical parts, electrical systems, and more. They also write reviews and technical documents.
Senior design engineer, at $100,882
This job entails the creation of new products. They act as project managers on a team, understanding all the requirements from every viewpoint. They work with the budget, schedule, and helps improve processes for upcoming projects.
Powertrain engineer, at $102,363
This engineer works in the automotive industry, working to improve the look and feel of engines and all the electrical components and software in vehicles, motorcycles, and trucks. They design timeless, build and test prototypes, and research. They are responsible for maintaining governmental standards.
Instrumentation engineer, at $107,881
This role works with the monitoring and control of engineering systems. They know how systems work together, are knowledgeable on health and safety regulations, work as consultants on systems, write software programs, work on business proposals, and can be found in a number of industries.
The skillset for a mechanical engineer includes strategic planning, project management, creativity, design, communication, problem-solving, math, self-management, knowledge of mechanics, and negotiation.
Professional Organizations in Mechanical Engineering
Professional organizations are a great way to immerse yourself in the industry while in a mechanical engineering program. Students who take the time to join while still in the program can get a discount for being a student while enjoying the same benefits as someone who is in the field already. Students also have access to information other students will not have if they are not part of the organization.
Students in professional organizations can also compete against others for scholarships and other perks while gaining visibility for themselves in the industry. They can easily become noticed by executives in corporations that are looking for talent. It is not unheard of for students to find their professional niche from being in a professional organization.
Most students don't realize the benefits of being in a professional organization until they are in it. Once they start working in the field, they start recognizing the value it can give them and the jumpstart they can get in their career. In most cases, they may feel as if a professional organization will take up too much time, but there are many benefits and advantages to gain, as well as value from being part of an entity specializing in your field.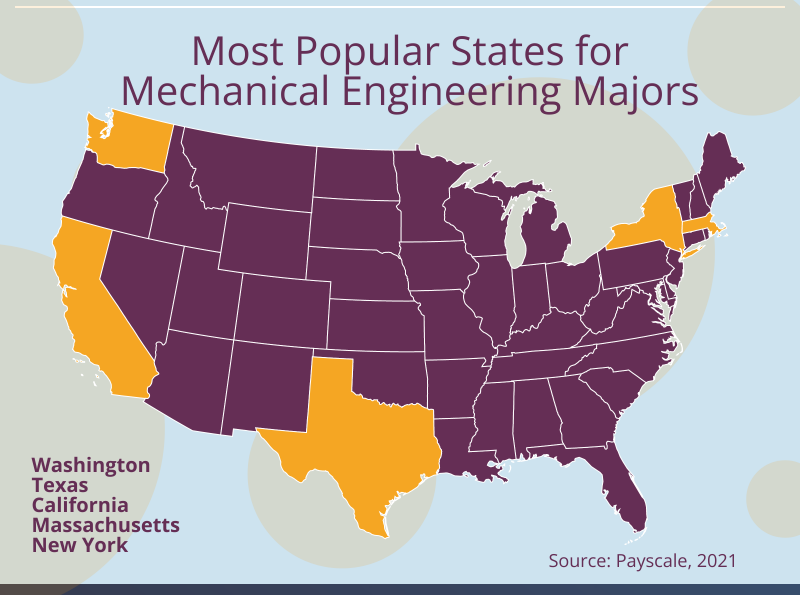 What Does a Professional Organization Do?
A professional organization or association brings people with the same interests together while enforcing quality standards within the profession. The organization also promotes research and education and helps professionals enhance their skills. Some of the greatest benefits include:
Networking
There's some truth to the saying, "It's not what you know, it's who you know." Professional associations and organizations look to their internal networks FIRST when new roles are opening. This is a good way to grow a contact list and get information.
Resources
Professional organizations have members-only resources that are not available to the public. This includes job boards, publications, research, courses, and in-house trainings. For new students or individuals just entering the field, this is a great way to get an advantage over the competition.
Professional Development
Professional development is one of the most important aspects of joining a professional organization. Getting certifications for free or at a discount pays for the membership. Professional organizations offer courses that can be applied to the certification to ensure it does not expire. These are some of the benefits that keep on giving throughout the year. Additionally, organizations of this nature have open forums to help work on skills and learn more about the profession.
Education
Organizations of this nature have conferences, seminars, and workshops on an ongoing basis for networking, to learn new skills, or through online courses. This is a great way to add additional certifications to your expertise. These educational components are designed to help in current roles or as a business owner.
Publications
Most organizations have their own publications. As a part of the larger organization, these publications are available for free or at a discounted rate. Members also have an opportunity to network or are selected as a feature. This is great for a student member.
Career building
This is a great place to start building on a career. They are designed to help with resumes, assist in locating an internship or job, and more. Many people in organizations like this get many advantages when trying to advance in their career. If you have your own firm, this is a good way to help get your name out there to the masses. The organization can help increase your visibility.
Support
Being in a professional organization is huge, and that comes with a certain level of support. The perks gained for free can't be replaced, and you get to get first-hand knowledge from experts in the field. Informal or formal, these are opportunities that don't come easy. A professional organization can help get your foot in the door.
Insurance
A lot of professional organizations have their own discounts on services and especially health insurance. These are specific plans designed for members and their families. While other types of insurance may be available, this is an easy way to obtain insurance, especially if working as an independent contractor or someone working on their own.
Some of the top Mechanical Engineering associations are:
Society for Experimental Mechanics (SEM)
American Society of Mechanical Engineers (ASME)
American Society of Heating, Refrigerating and Air-Conditioning Engineers (ASHRAE)
American Society for Nondestructive Testing (ASNT)
American Welding Society (AWS)
Acoustical Society of America (ASA)
Association of Energy Engineers (AEE)
Combustion Institute
Society of Automotive Engineers (SAE)
Society of Tribologists and lubrications Engineers (STLE)
Vibration Institute
For those individuals in professional organizations dealing with mechanical engineering, they can directly benefit from being associated with them because they gain knowledge and value for less money than having to pursue additional educational resources or paying for mentorship programs. A professional organization can definitely add something extra when attempting to get your foot in the door by speaking to individuals on all levels of their careers. This will also help decide whether this is something worth pursuing if you are interested in going further in your educational pursuits.
While it is a very lucrative career path, some of the specializations may not be for you. Additionally, every workspace or corporation may not be a good fit. It is not uncommon for students to pursue one area of mechanical engineering and realize they would rather do something else with their degree. A professional organization will be able to help figure that out before additional investments are made into something that may not be a good fit.
One of the best ways to get the most out of the professional organization is by speaking with different people as you network and plug into the career-building portion of the organization. This is a good way to help build a resume, but can also help in locating individuals who can give you insight into what the career really entails from different perspectives. Taking the time to tap into the benefits, and then speaking with your school counselor can help shape the trajectory of your career in mechanical engineering.
It is always good to have more than one outlet beyond the program that can help with internships and gather the information needed to make detailed, informed decisions. Once you have a good idea of what you really want to do, you can adjust your schedule or add additional concentration areas where you can focus on getting certified to help build up your career. A professional organization is a building block on the path to success. Many people who have taken this stance have been successful, as the larger organization entity works hand-in-hand with the school to give students the support and opportunities they need to succeed.
Related Rankings:
25 Best Bachelor's in Mechanical Engineering
5 Best Online Bachelor's in Mechanical Engineering