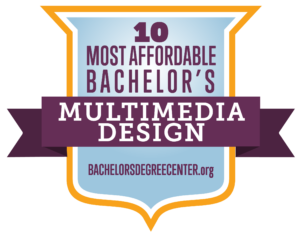 Whether you're already working in multimedia, or just getting your start, an affordable multimedia degree can make a big difference in your career. You can look into traditional and online options to get the education you need to become a graphic designer or multimedia artist. With a multimedia and animation degree, students can design visual effects for movies, create animation for advertising and entertainment industries, work on video games, and fulfill many other creative roles.
During your undergraduate studies, you will produce a portfolio that exhibits your technical skills to companies and other organizations looking for multimedia artists. Ideally, students will also gain experience through internships and part-time positions that give them exposure to companies in the industry. Finding a college that offers internships and job placement services can help students land a job after they graduate or while they are still enrolled in an affordable multimedia degree.
Methodology: Ranking the Most Affordable Multimedia Degree Programs
Bachelor's Degree Center editors feature only reputable, accredited colleges and universities for the most affordable multimedia design degree ranking. Programs are presented in order according to tuition cost, based on current IPEDS statistics.
1. California State University, Fresno

The California State University, Fresno has a BFA in Graphic Design: Interactive Multimedia Design for students who want to gain in-depth knowledge of illustration, typography, critical visual thinking and motion graphics. Courses also include the history of graphic design and other specialized classes to help students reach their educational goals. This program prepares students for entry-level jobs or graduate school.
Cal State Fresno has 20,000 undergraduate students and is a public university that accepts under 60% of students who apply. Other popular majors include liberal arts and humanities, business and criminology.
What We Like: Students who attend Cal State Fresno have a great chance of getting student aid. Currently, nearly nine out of 10 students have some kind of financial assistance, making this an affordable multimedia degree for graphic design majors.
Degree: BFA in Graphic Design: Interactive Multimedia Design
2. University of Nevada, Las Vegas

The University of Nevada, Las Vegas has an affordable multimedia degree that confers graduates with a BS in graphic design and media diploma. Courses are taken in sequence to help students master the rigorous material and gain hands-on practice in graphic design. Students gain valuable skills in order to achieve their educational goals. This includes studies in visual design, graphic arts and media.
UNLV is based in Las Vegas and this large institution has 19,000 undergraduates. More than four out of five students who apply are accepted, giving academic hopefuls a fairly good chance of studying here. Popular majors include psychology, hospitality and criminal justice.
What We Like: UNLV Is ranked #2 among Best Colleges in Nevada.
Degree: BS in Graphic Design & Media
3. Troy University
Troy University's affordable multimedia degree confers a bachelor of science to students who want a career in graphic design. The program is one of the most innovative courses of study and offers both theoretical and real-world approaches. For students who enjoy watching videos and now wish to make them, this program may be a good option. This is currently a very hot field. Graduates go on to find jobs in motion graphics, print publishing, web design and signage. There's a wide array of specialties that students can immerse themselves in. Students who want to be part of the new generation of designers come to the university to match their eye for aesthetics with the practical knowledge needed to succeed in the field.
More than 9,000 students are undergraduates at Troy, which accepts 88% of students who apply. This high acceptance rate means that more than four out of five students who apply get the nod from the applications committee. Popular majors include criminal justice, psychology and business.
What We Like: Troy ranks #41 among Best Online Colleges in America, according to niche.com. This high ranking attests to the quality education students receive in the school's traditional online programs.
Degree: BS in Graphic Design
4. University of Central Florida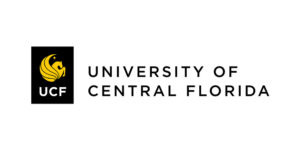 The University of Central Florida has an affordable multimedia degree that results in a BA in Digital Media for successful graduates. The program incorporates storytelling, many aspects of art and technology. Students can take their raw talents and develop them into a creative and commercially successful career. The program provides a solid base for heories and techniques in digital media as well as a multidisciplinary academic experience that includes courses in arts and humanities.
Central Florida has 15,000 undergraduate students and has a competitive admissions process. Unfortunately, just 43% of students who apply receive an acceptance letter from the University. Those who do make the cut choose from popular majors such as liberal arts and humanities, hospitality and psychology. The school has a respectable graduation rate of 72%, which is high in comparison to similar schools.
What We Like: UCF is ranked #4 among Florida's Top Public Universities.
Degree: BA in Digital Media
5. Wayne State College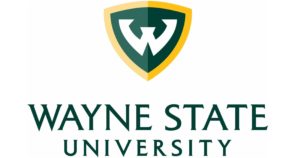 Wayne State College has an affordable multimedia degree that gives students access to the latest software in the industry. Students who want to learn the latest techniques and trends will enjoy the program's focused on the design process. Successful graduates go on to complete graduate studies at accredited universities or qualify for entry-level jobs in the field.
Wayne State College has 130 undergraduate majors for accepted students to choose from. Many of these programs are offered online and the school has been recognized by many top ten lists of US colleges and universities.
What We Like: The university accepts all students who apply. This 100% acceptance rate gives equal opportunity to those in remote areas or with families who want to get an education but cannot attend classes in person.
Degree: B.A. in Art/Graphic Design
6. West Liberty University

Another affordable multimedia degree, the BA/BS in Digital Media Design at West Liberty University offers yet another opportunity for those who wish to go into this field. The program combines many important aspects needed for media design, including communications, art, business and digital media technology. Experienced instructors lead classes on visualization, writing, presentation and technology.
West Liberty is located in West Virginia and this public university has a small enrollment of fewer than 1,900 undergraduates. Those who do apply have a 69% chance of receiving a letter of acceptance. Dental hygiene, business and liberal arts are popular majors at the school. Being able to take classes online frees students up to work and raise their families as they continue their education.
What We Like: About 96% of students receive some form of financial aid, making this truly one of the most affordable programs available on our list.
Degree: BS/BA in Digital Media Design
7. SUNY Canton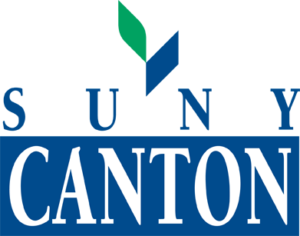 Those seeking an affordable multimedia degree may like SUNY Canton's Bachelor's of Technology in Graphic and Multimedia Design. Quick thinking students will enjoy the fast pace of the program and being part of a creative community with faculty members available on and offline. You can learn how to create blogs, podcasts and other productions. Students who choose this major go onto jobs that require photography, graphics, animation and sound skills. Graduates develop management and analytical thinking skills that come in handy when they eventually find themselves in management positions. Students work with next-gen multimedia software and collaborate with other students or on group projects. The school offers internships within various media employers.
SUNY Canton Has more than 2,700 undergraduate students. The college is based in Canton, New York. The school accepts just 78% of those who apply. The most popular majors include nursing, veterinary technician and liberal arts and humanities.
What We Like: Almost all students enrolled at SUNY Canton received some kind of financial aid.
Degree: BT in Graphic and Multimedia Design
8. Appalachian State University
Appalachian State University has an affordable multimedia degree. Students who wish to earn a BFA in graphic design may want to attend this university online. Online learning opportunities give Appalachian State students the ability to study and take classes at home. This means that students who are currently working full-time jobs can continue their educational journey.
The school has an excellent faculty of active designers who want to give back to the community by teaching their craft to the latest generation of students. Overall, the university focuses on giving students a firm foundation in problem-solving and productive criticism.
What We Like: Appalachian State is ranked third among North Carolina's top public universities.
Degree: BFA in Graphic Design
9. Florida Gulf Coast University
Florida Gulf Coast University also has an affordable multimedia degree that provides graduates with the education needed to complete a BA and digital media design. The program's STEAM curriculum focuses hard on Science, Technology, Engineering, Art & Math courses. Students take a multidisciplinary list of courses that covers several areas and fuels creativity.
Florida Gulf Coast is a large school with 12,000 undergraduate students. Just 65% of students who apply receive a letter of acceptance. For those who do get the thumbs-up from the university, there are many popular majors including business and liberal arts.
What We Like: Florida Gulf Coast students have an excellent chance of receiving financial aid since 77% of the current student body receives some kind of help paying for tuition.
Degree: BA in Digital Media Design
10. Wilmington University

The affordable multimedia degree program at Wilmington University offers students an opportunity to earn their BS in graphic design. Graphic design can serve as a mode of communication that lets developers begin with a creative idea and end with beautiful visual compositions. Graphic design requires an understanding of visual content used to tell a story or solve a problem. Students in this program learn about packaging, branding and typeface design, among other valuable skills needed in the field. Students learn to become visual thinkers and develop new educational and cultural vantage points.
Wilmington U is located in the Philadelphia area and has over 3,400 students. This small institution accepts everyone who applies, and its other popular majors include behavioral sciences, nursing and business.
What We Like: Within two years of graduation, 92% of the students reported finding a job in their field.
Degree: BS in Graphic Design
Is a Multimedia Design Degree Worth It?
For those who want a career in multimedia, getting a bachelor's degree provides the education and credentials needed to get the attention of hiring managers. Look for programs at accredited colleges and universities that include animation, computer graphics, programming, fine arts and technology courses.
A graphic design and multimedia degree adds value to your portfolio of work. It can get your foot in the door and help you score interviews with hiring managers looking for specific skillsets. For example, social media managers need talented artists to help them create positive posts that boost the brand image of their products and services. Graphic designers need to have web skills such as JavaScript and HTML to design websites with the appropriate artistic features and content.
Is a multimedia degree worth it? A multimedia degree can help you become an audience analyst who uses metrics to find out the needs of consumers in order to improved products. Students who want to become digital advertisers need to understand every step of media campaigns and audience psychology. Degrees in graphic design and multimedia make this possible.
Other jobs you can get with a graphic design and multimedia degree include the following:
graphic designer
PR manager
video editor
account executive
blogger
media consultant
creative director
multimedia artist
Degrees in graphic design and multimedia give students an opportunity to learn beside experienced faculty members with many years of experience in the industry.
How Much Can I Make with a Multimedia Design Degree?
The median multimedia design salary is $75,000, according to salary.com. The lower 10% of those making a multimedia programming and design salary is $40,000. The highest paying multimedia graphic design salary is approximately $139,940 for the top 10% of those working in this field. As you can see, a graphic design and multimedia salary can lead to a comfortable living. Those looking to pursue their passions and live well can do so on a graphic design multimedia salary.
The U.S. Bureau of Labor Statistics confirms the high ranges for graphic and multimedia design salary jobs. According to the BLS, Multimedia artist working in the motion picture or video industries could count on making an average of $86,000. Digital multimedia design salary jobs as software publishers go for approximately $80,000. The multimedia design salary for a computer system related roll averages $72,000 per year. Meanwhile, the multimedia programming and design salary for public relations advertising and other services average is $71,000.
Although multimedia graphic design salary jobs pay well, the hours can be intense when working on deadlines. Animators and graphic designers tend to work long hours, including weekends and nights.
There are many factors that influence the graphic design and multimedia salary the students can expect for their first job. This includes the location of the job as well as past experience in the field. For example, a graphic design multimedia salary for someone fresh out of college will probably be lower than a graphic and multimedia design salary for someone with five years or more of experience. Getting a degree in multimedia communications can gives students an opportunity to increase their digital multimedia design salary potential.
Finding the right school that emphasizes a student's area of interest or expertise can lead to better-paying multimedia jobs.
Related Rankings:
25 Best Bachelor's in Multimedia Design
15 Best Online Bachelor's in Multimedia Design