If you're looking for a history degree in the 21st century, cost has to factor into your plans. One of the most distressing issues in contemporary society is the cost of higher education, which has been going up steadily much faster than inflation. Finding an affordable program is crucial for many – especially for adult students who are paying their own way and worry about getting buried in student loans.
If you are looking for an affordable degree in history, there are many available. Community colleges and other smaller universities offer many degrees at a lower price than your more well-known schools. With many of the major colleges and universities, you are paying for the reputation of the school and the value associated with its name. Smaller state and community colleges focus primarily on education and less on large athletic programs, making many of their degree programs more affordable.
Methodology: How We Ranked the Most Affordable Degree in History
For the Bachelor's Degree Center ranking of the most affordable degree programs in history, schools are presented purely in order of tuition rate, according to IPEDS. But because price isn't everything, BDC editors feature only legitimate, accredited institutions that will have a real, positive career impact for graduates.
1. Columbia College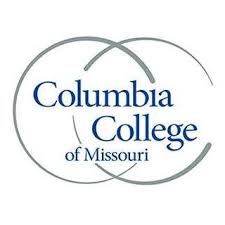 Consider Columbia College for a BA in history that provides effective citizenship, topic knowledge and personal enrichment for students. This affordable degree in history help students achieve their professional goals. The history program also prepares students for law school and graduate studies for students who wish to pursue further education. Many graduates go on to become congressional staffers, or pursue careers in social work, teaching, journalism and public relations.
Columbia Chicago is a midsized college with 6,000 undergraduate enrollees. It accepts most applicants, and 87% of students who apply receive an acceptance letter. Other popular majors include video production, retail management and radio and television.
What We Like: Internship opportunities are a core part of the program.
Degree: B.A. in History
Columbia College BA in History
2. Thomas Edison State University
Thomas Edison State University offers a BA in history that prepares students for advancement and their field or for graduate education. This affordable degree in history expose his learners to evidence-based studies about significant personalities and events in history. those who successfully complete this program gain a broad knowledge of liberal arts disciplines and also delve into a depth of historical knowledge.
Thomas Edison State University can be found in Trenton, New Jersey, and this small school has just 77 students. With an acceptance rate of 100%, an education at TESU is highly accessible to those who wish to attend school but who might not have the best GPA. Other majors include liberal arts, nursing and business.
What We Like: SAT and ACT scores are not required, making the application process less nerve-wracking for students who would rather not take these standardized tests.
Degree: BA in History
Thomas Edison State University BA in History
3. National University
National University offers a BA in history for students who want to learn about US and world events. This affordable degree in history teaches students to analyze primary sources and conduct historical research. Secondary sources are also important to support published research. As a part of this program, students discuss new theories, and issues related to historical interpretation.
National University in San Diego, California, is a small school with less than 3,000 undergrad students. Other majors include nursing, liberal arts and humanities, and business.
What We Like: Eight out of 10 students feel that they can get their classes without a hassle. Also, 74% of students surveyed agree that the workload at National University is manageable.
Degree: B.A. in History
National University BA in History
4. University of Idaho
For an affordable degree in history in Idaho, consider the history BA/BS at the University of Idaho. This program helps students explore history that spans centuries, cultures, and continents. Students pursue their degree in a traditional classroom environment or online. The program develops historical perspective and strong research skills. Graduates go on to become job candidates in business and education. Some go on to pursue medicine or law following their graduation.
U of I has award-winning teachers and is an above-average school with nearly 7,000 undergraduate enrollees. The majority of students that apply are accepted, and the University has a 77% overall acceptance rate. Other popular majors include mechanical engineering, liberal arts and psychology.
What We Like: Niche.com ranks the University of Idaho the best university in the state.
Degree: History BA/BS
History BA/BS – University of Idaho
5. Princeton University
This well-recognized alma mater features an affordable degree in history. Princeton University's History BA/BS has four areas of concentration, including European, American, Premodern and Non-western. Students write a 75-page senior thesis in their area of concentration based on original research. The history department finances projects on a competitive basis and seniors travel to places such as England, South Africa and Germany to conduct archival research.
This elite university is a private school located in Princeton, New Jersey. It has more than 5,000 undergrad enrollees. Just 5% of students who apply are accepted by the university, and the university pledges to meet all financial needs of any student accepted. Other majors include computer engineering, economics and public policy. Although it's tough to get into Princeton, 96% of students graduate.
What We Like: Niche.com ranks Princeton #6 among the best colleges and universities in America.
Degree: History BA/BS
Princeton University History BA/BS
6. Southern Oregon University
Southern Oregon University has an affordable degree in history. SOU offers a history BA/BS that provides excellent preparation for those who wish to teach the subject. Students also receive a holistic education for continuing their education in the social sciences, law and library school. Some graduates end up becoming journalist and writers. The emphasis of this program is on American government as well as public administration. Students learn vital skills that teach them how to think critically and read carefully.
Southern Oregon is located in the Medford area. It has more than 3,000 undergraduate enrollees. With an acceptance rate of 76%, admission is somewhat competitive and students are encouraged to put their best foot forward in their applications. Besides history, other popular majors include psychology, criminal justice and business.
What We Like: Many students receive assistance with tuition and fees. More than 8 out of 10 students receive some form of financial aid, making this one of the more affordable schools in Oregon.
Degree: History BA/BS
Southern Oregon University History BA/BS
7. McNeese State University
Students who want an affordable degree in history that helps them prepare for a career in law may like McNeese State University, which has a BA in history undergraduate major. While earning a bachelor's degree in history, students learn about people of the past and study events and institutions that affect our current society. Students learn to investigate and verify historical data. Thinking critically is a key skill set and students learn to grapple with various points of view and conflicting historical accounts. Graduates develop the skills needed to analyze information and communicate a persuasive argument in their written work. This is all excellent preparation for teaching, further graduate studies and law school.
McNeese State Can be found in Lake Charles, Louisiana. This midsize school has nearly, undergraduate enrollees. Just seven out of 10 students who apply receive a letter of acceptance from the University. This makes the application process somewhat competitive. Popular majors include nursing, business and liberal arts.
What We Like: McNeese State University is ranked #11 among the best colleges in Louisiana. This means that students can count on a quality education at an affordable price at this well-regarded institution,
Degree: BA in History
McNeese State University BA in History
8. Northwestern State University of Louisiana
Another affordable degree in history for students in Louisiana is offered by Northwestern State University of Louisiana, which offers a BA in history. this well-balanced program has courses offered in both online and in-person formats. The curriculum focuses on European and United States history, and students learn about classical antiquity, the Middle Ages and modern world events. Those who choose to study here learn about American history from the colonial times to the modern era. Students also can choose courses on East Asia and the history of Louisiana and the Creole culture. NSU host one of the oldest chapters of the international history Honor Society, Phi Alpha Theta.
Northwestern State University of Louisiana is in Natchitoches, Louisiana Has more than 6000 undergraduate students. This midsize institution accepts most applicants. In fact, 82% of students who apply receive a welcome letter. Other popular majors include humanities, nursing and business.
What We Like: NSU is #6 among the top public universities in Louisiana. Students receive an excellent education at an affordable price close to home.
Degree: B.A. in History
Northwestern State University of Louisiana BA in History
9. University of Illinois at Springfield
Students looking for an affordable degree in history in Illinois should consider a BA in history at The University of Illinois Springfield. At the University of Illinois, students interpret the past through comprehensive coursework in their major and minor areas of study. Concentrations include European history, American history, world history and public history. A degree in history prepare students for careers in public service and teaching. Some students go on to law school or to pursue related careers in journalism.
Illinois at Springfield is a small school, and 1,800 undergraduate students study here. Besides history, other common majors include computer science, psychology and business. The application process is somewhat grueling and just over half of students who apply will receive the nod to attend the university. Keeing the acceptance rate of 53% in mind, students should put their full effort into the application process if they wish to attend the university.
What We Like: The University of Illinois at Springfield ranks #3 among the top universities in Illinois.
Degree: B.A. in History
BA in History University of Illinois Springfield
10. Bellevue University
For an affordable degree in history in Nebraska, some students choose Bellevue University's BS in history. Topics range from ancient times to the industrial and technological revolutions. Students investigate civilizations that shaped the current world. Both in class and online degrees provide maximum flexibility for students who prefer to study at home or in person. Learners gain valuable skills in how to search for patterns and relationships in historical records. The Bachelor of Science in history teaches students to think critically and hone their comparative analysis skills to interpret different civilizations.
Bellevue is a good school located in Bellevue, Nebraska. Its location in the Omaha area give students an opportunity to explore internships and work opportunities as part of their education. Just over 4,000 students attend undergraduate courses at Bellevue. With an acceptance rate of 100%, the university gives everyone who wishes to attend a chance to prove themselves. Other popular majors include social science research methods and business.
What We Like: 100% of students who apply are accepted, making this one of the most accessible programs for students who don't do well on standardized tests.
Degree: BS in History
Bellevue University BS in History
How Do I Save Money on a History Degree?
If you are wanting to attend a major college or university but can't afford the expensive price tag, you have several options for funding. In addition to government-subsidized student loans, you can also apply for grants and scholarships that are offered by both public and private organizations. While student loans must be paid back over time, grants and scholarships are considered gifts that are free and clear. There are no requirements to pay them back unless you feel the need to donate money back to the scholarship fund after you graduate.
Another way to make your education more affordable is to talk to your employer about funding a tuition reimbursement plan. This type of plan is usually considered if you decide to return to school and earn a degree that will help you perform more efficiently in your current job. Once you have paid for your classes and successfully completed the coursework, you can provide the paid receipt and a copy of your passing grade to your employer. Once it has been approved, your employer will reimburse you for the cost of your classes.
How Much Can I Make with a Degree in History?
Students who pursue a degree in history, be it online or in a traditional classroom, will be able to earn an above-average salary if they have the experience and grades to back up their skills. Among the most popular career choices for graduates with a history degree, you will find history teachers, museum curators, librarians, historical analysts, and many other positions that research history to find patterns and events that can be used to determine future trends. Educating people about the past provides them with a road map of where they came from and a possible guide to where they are going.
Individuals who have spent years teaching in a classroom or educating others through museum programs can expect to make approximately $64,000 per year. Those who have less overall experience may start out at the lower end of the pay scale, while those who have spent their entire career in the field or have gone back to school to further their degree, may make several thousand dollars more each year than the average.
Choosing a management position in a library or museum will also increase the earnings of a graduate who is in possession of a history degree. These type of positions not only must take care of the educational aspect of the facility, the individuals must also be able to manage funds, create exhibits, and take care of the day to day operations. The responsibilities associated with these positions are rather extensive and warrant a higher salary than a teacher who educates students in a classroom. While both are equally important, the individual who works in the museum or library must have management skills in addition to their knowledge of history.
How Much Does a History Teacher Make?
History teachers tend to make an average salary for an educator, no matter what subject is being taught. In most cases, the average salary for a history teacher at the middle school level starts at approximately $42,000 and tops out at around $54,000. This number will vary depending on many different factors including the teacher's age, level of experience, and the type of history being taught. Believe it or not, there are many different types of history that can be taught in a classroom setting. While some teachers are willing to teach multiple history curriculums, some prefer to stick with just one or two.
A young teacher who just steps into the classroom may not have the experience that is needed to be truly effective as an educator. This will change, however, as they begin to understand different ways to reach their students. It will also help to learn new ideas on how to make the educational process more interesting and keeping the students intrigued by the lessons. Over time, the experience they receive will make them as valuable as the history lessons they impart to their students.
Another factor that contributes to a teacher's salary is the budget of the school at which they are hired. Smaller schools may not have a large enough budget to allow for the average median salary. Other schools in bigger cities may have the money to pay a much higher salary.
Related Rankings: