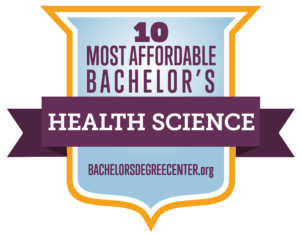 If you're looking for an affordable health science degree online, you're not alone. Many professionals start their career in the health sciences with an associate's degree or certificate before deciding to go back to school for a bachelor's. But being a non-traditional student often also means paying your own way. That's why seeking out an affordable online program makes so much sense for students getting a health science degree.
When you choose an affordable online program from an accredited institution, you set yourself up for success. Whether it's a regional public university, or a small private college, or one of the many online universities with low tuition, you can get convenient, flexible courses and anytime/anywhere learning without going into a debt you can't get out of. That's great all around for working adults and other non-traditional students.
Featured Schools
Methodology: Ranking the Most Affordable Health Sciences Degree Programs
To rank Bachelor's Degree Center's most affordable health sciences degree programs, BDC editors start with accredited programs known for quality. Programs are presented in order of their tuition cost, according to current IPEDS data.
1. Bellevue University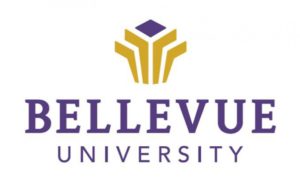 At Bellevue University, the affordable health sciences degree offers top-notch facilities for on-campus students and caring teachers with experience in the field for all students. With a health science degree, graduates can work in a wide range of health care jobs. This program prepares students for graduate school or entry-level jobs as patient advocates.
Bellevue is a respected university in the Omaha area. There are currently 5,000 undergraduate students that study here. This open-access university accepts everyone who applies, and some students study social science, business, and information systems.
What We Like: Bellevue University has a generous acceptance policy and takes in 84% of students who apply. Additionally, 84% of students say they can get the classes they need when they want them.
Degree: Health Science, BS Online
Bellevue University Health Science, BS
2. Texas Woman's University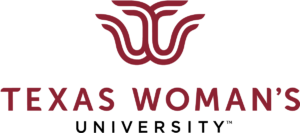 Texas Woman's University has an affordable health sciences degree that encourages students to take charge of their own health and well-being as well as helping individuals and communities remain alert for health threats. The affordable baccalaureate degree at TWU helps students prepare for certification exams to become Certified Health Education Specialists (CHES). Successful graduates learn to create and direct programs designed to promote health and wellness, including disease prevention. Many students go on to receive a master's degree in library studies, occupational therapy or healthcare administration.
At Texas Woman's, 7,000 undergraduate students pursue their education in a plethora of degree programs, including nursing and Wellness studies. The university accepts almost everyone who applies. So, 93% of hopeful students have the choice of studying here.
What We Like: Besides having a generous admissions policy, TWU has a track record of providing financial aid to 93% of its student body.
Degree: Health Studies, BS Online
Texas Woman's University Health Studies, BS
3. West Virginia State University

West Virginia State University's affordable health sciences degree is operated by the Department of Health and Human Performance. students can choose from two degree programs, sports studies or health science. Courses prepare students to become health science and physical education teachers. The staff and faculty are dedicated to providing a rigorous academic environment and support for students. The program promotes lifelong learning and diversity in the field.
West Virginia State is a historically black college committed to education and equality for black Americans. The small institution has less than 1,600 undergraduate students but accepts 95% of those who apply. Popular majors include criminal justice, liberal arts and business.
What We Like: Of students surveyed, 90% found within two years of graduation, compared to a national rate of 83%.
Degree: Health Science, BS Online
West Virginia State University Health Science, BS
4. University of North Carolina at Greensboro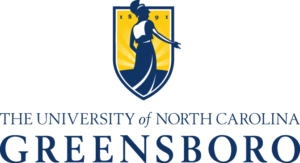 The affordable health sciences degree at the University of North Carolina at Greensboro focuses on public health administration. Students learn the science behind promoting health and preventing diseases. They work with communities rather than individual patients. Public health professionals implement solutions to large-scale efforts to prevent injury or disease. There are dozens if not hundreds of niches that students can choose to develop their careers.
UNC Greensboro offers 120 majors to its students. The university encourages students to become part of the college community. Some of the degrees offered include education, nursing and business. More unusual majors include interior architecture, information science and sign language interpreting.
What We Like: UNC Greensboro rand #7 among the state's top public universities.
Degree: Health Studies, BS Online
University of North Carolina at Greensboro Health Studies, BS
5. Eastern Washington University

Eastern Washington University has an affordable health sciences degree with multidisciplinary classes. It includes courses from psychosocial, biomedical and organizational degrees. This baccalaureate program gives working students the opportunity to study without interrupting their careers. it provides the perfect pathway for students with an associate's degree to complete their baccalaureate studies. The program does not prepare students for the rigors of medical school.
EWU offers low tuition rates and has deep connections to the surrounding community. It's online Baccalaureate degrees give students the opportunity to study while pursuing their careers are taking care of their families.
What We Like: EWU is among is among the state's top 18 best value colleges.
Degree: Health Science, BS Online
Eastern Washington University Health Science, BS
6. University of West Florida

At the University of West Florida, students can pursue an affordable health sciences degree. The Department of Health Sciences and Administration hosts this dynamic online program. learners prepared for careers in health care and learn to become staunch supporters of their patients. The BSHS targets students who want to become health care professionals serving their patients and communities.
West Florida is located in Pensacola and this respected public university has over 6,600 undergraduate students. Less than a third of students who apply receive acceptance letters. This makes enrollment in the university a matter of competition. So, candidates should take their time and fill out the applications to the best of their ability for the best chance of getting into this highly regarded school.
What We Like: Given the school's competitive admissions process, a degree from West Florida carries clout.
Degree: Health Science, BS Online
University of West Florida Health Science, BS
7. Western Kentucky University

Western Kentucky University has an affordable health sciences degree that offers students the foundational knowledge they need to succeed in health and human science jobs. This degree takes an interdisciplinary approach and includes courses in biology, health, psychology, ethics and similar topics. Successful graduates pursue jobs in health science as well as health and human services. It targets students who already have an associate's degree who wish to complete their bachelor's degree. There are two paths to specialization: Health Sciences-Allied Health, which concentrates on applied Sciences, and Preparatory Health Sciences, which prepares students for postgraduate studies in health-related fields. Unfortunately, this program is unavailable to online students.
Western Kentucky is a large school based in Bowling Green, Kentucky. Nearly 12,000 undergraduate students study majors such as business, nursing and liberal arts. The school has a generous application policy and accepts nearly every student who applies.
What We Like: With a 97% acceptance rate and 98% of students receiving financial aid, Western Kentucky University gives many students the opportunity to pursue the career of their dreams.
Degree: Health Science, BS Online
Western Kentucky University Health Science, BS
8. Purdue University Global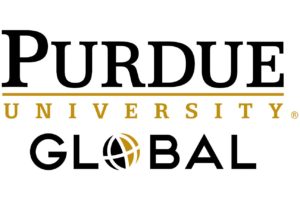 The affordable health science degree at Purdue University Global is tailored for students who want to enhance the quality of life of their patients. This degree includes a capstone project that allows students to put their knowledge to the test in real-world situations. Students pursue their capstone project under faculty guidance.
Purdue University Global has 4,800 undergraduate students. The school has a generous acceptance policy, and 100% of those who apply receive an acceptance letter from Purdue University Global. Students at this school have a plethora of majors to choose from. However, some of the most popular majors include nutrition, business, and criminal justice.
What We Like: Purdue University global would be an excellent choice for students who don't test well on standardized tests but who wish to pursue higher education.
Degree: Health Science, BS Online
Purdue University Global Health Science, BS
9. West Texas A&M University

West Texas A&M University also has an affordable health science degree. The degree teaches students to plan, evaluate and administer community service programs. Students learn to conduct research on dementia, Alzheimer's disease and other topics that affect aging citizens. They learn about topics impacting the elderly, including retirement, income maintenance and housing alternatives. The program focuses on wellness, nutrition and fitness programs. Students also learn to conduct education programs regarding chronic diseases that impact older citizens.
West Texas A&M has 5,600 students at the undergraduate level. Located in the Amarillo area, the school accepts nearly seven out of 10 students who apply. This competitive admissions rate keeps applicants on their toes, and popular majors for those who get accepted include liberal arts and nursing as well as many other disciplines.
What We Like: Texas A&M is one of the top 10 public universities in the state, making the school an attractive chose for Texans who want a quality education close to home.
Degree: Health Science Degree Online
West Texas A&M University Health Science Degree
10. Arizona State University

Arizona State University has a great affordable health science degree. The program equips graduates with the skills needed to obtain a position across a wide range of health-related fields. Many students go on to become managers and their areas of expertise, including nuclear medicine technology, medical radiology and histology technology. With a baccalaureate degree in health science, students can find work in the field or go on to pursue a graduate degree.
Arizona State is a highly respected university with a huge student body of 41,000 undergraduate students. Its acceptance rate of 86% gives most students who apply the opportunity to study at the college. Popular majors include business and biology. The school received an A rating from niche.com based on faculty salaries and accomplishments, and student reviews. It has a relatively small student to faculty ratio of 20:1 and offers evening degrees for flexible scheduling. Additionally, 75% of students say that professors put a lot of effort into their courses. Approximately 70% of students say they get the classes they need when they want them.
What We Like: Arizona State has a competitive admissions process but 90% of students who make it in receive some form of student aid.
Degree: Health Science, BAS Online
Arizona State University Health Science, BAS
How Do I Save Money on a Bachelor's in Health Science?
There are many ways for prospective students to save money on their health sciences degree. Some of the most effective approaches include:
Starting at Community College: Community colleges provide all of the foundational classes you would get in a 4-year college, and they do it at a much lower cost than most universities. The first two years are basically the same everywhere – do yours at a fraction of the cost, then transfer!
Online Programs: It's not always the case, but often online degree completion programs are much cheaper than conventional on-campus programs. Removing the cost of commuting or living on campus, as well as unnecessary fees and ridiculous textbook costs, means a savings in the short and long run. Finding an affordable health sciences BA online is pretty easy, too – they're offered by a long list of schools.
Employer Reimbursement: If you're already working in the field, your employer may be willing to pay a portion of all of your tuition costs. A bachelor's in health science makes you a more valuable employee, after all.
What Are Some Careers in Health Science?
Careers with a degree in health science run the gamut of the healthcare industry, because a health sciences degree is a general degree – it can be tailored to all kinds of health science degree careers. Just a few of the best careers with a health science degree include jobs in medicine, health management, social services, and more. Do you like working with patients? Consider:
Dental Hygienist
Nurse
Phlebotomist
Physical therapist
Physician's Assistant
Would you rather work with clients, but without the blood and gore? A health sciences degree career could include:
So if you're wondering what to do with a degree in the health sciences, look around you. What do you like to do? What makes you feel valuable and valued? It's probably in the health sciences.
Will an Online Health Sciences Degree Prepare Me for an Allied Health Career?
Most people who get a health science degree will be working in some form of allied health. There are lots of ways of thinking about the best allied health careers, and a degree in health science can be the first step. Allied health careers in medicine include:
Dentists
Doctors
Nurses
Pharmacists
Of course, those careers require a much higher level of education than a health science bachelor's. The best-paying allied health jobs with a bachelor's are:
Physician's Assistant – According to the Bureau of Labor Statistics, physician's assistants can make up to $84,000 a year
Dental Hygienists – With a salary of around $68,000, dental hygienist is one of the highest-paid allied health careers.
Pharmacy Tech – A bachelor's degree can help a pharmacy tech make up to $42,000 a year.
Related Rankings:
25 Best Bachelor's in Health Science
15 Best Online Bachelor's in Health Science