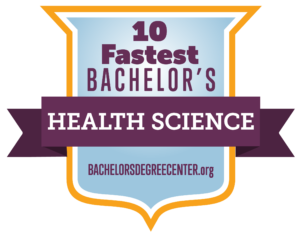 Students who are already working in the health science field with an associate's, or who want to make a career change into health science, have good reason to look into an accelerated health science degree online. Since some people need to earn a degree before they can make a career change, earning your degree as quickly as possible is always ideal. In this case, those who need a health science bachelor's degree will be able to enter the field years before they would have if they had pursued a traditional bachelor's degree.
Unlike a typical program, an accelerated bachelor's in health science will allow you to get your degree with less downtime. Unlike the normal semesters, which are filled with holidays and week-long vacations, these programs tend to take place during times that are not vacation times. Also, outside of normal holidays, you may still have assignments or lectures to account for, even when the school is on break. This is how the program manages to maintain its faster pace. Moreover, you will likely be going to school during the summer rather than taking the time off.
Featured Schools
Methodology: Ranking the Best Accelerated Health Science Degree Online
The editors at Bachelor's Degree Center are committed to pointing prospective students to programs that will really improve their lives and careers. That's why we rank only accredited, legitimate schools, using verified data from IPEDS and Niche. Programs are ranked by tuition rate, student reviews, and potential salary.
1. Indiana University – Bloomington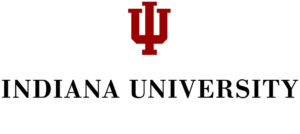 The accelerated health science degree online at Indiana University Bloomington falls under the Department of Applied Health Science. The program aims to produce graduates who can go on to promote health and prevent disease. Coursework focuses on the health and well-being of families, communities and individuals. The program's award-winning faculty provide students with mentors and the benefit of their experience. From workplace safety to drug and alcohol addiction, graduates go on to jobs in many fields, including child and adolescent development.
IU has more than 750 student organizations, including learning communities and organizations devoted to cultural exchange. Students can find and explore many interests. The University aims to provide interesting perspectives and expose students to other cultures. Students get hands-on instructions and can explore future career paths from the first day at the college.
What We Like: Indiana University of Bloomington is the second-ranked public university in the state.
Degree: Applied Health Science, BS
Indiana University Bloomington Applied Health Science, BS
2. Clarkson College

Clarkson College's accelerated health science degree online culminates with a bachelor of science in the healthcare business. Students also have an option to major in management and the program transfers up to 80 credit hours from other universities, meaning students can complete their degree within one year. Courses let students explore their interests in the management and business side of the health care industry. This degree can be completed online, and the curriculum aims to develop management, leadership and technical skills that will assist graduates in their future careers.
This private Christian college is located in Omaha, NE. With just 315 undergraduate students, it's one of the smallest universities in the country. However, admissions are very competitive as the college accepts just 46% of those who apply. It offers several majors including radiation therapy, nursing, and physical therapy technician.
What We Like: Fewer than half of those who apply are accepted at the university and 70% of students receive some form of financial aid.
Degree: Healthcare Services, BS
Clarkson College Healthcare Services, BS
3. Florida Gulf Coast University
One of the best accelerated health science degree online programs is offered by Florida Gulf Coast University. This program offers interdisciplinary coursework to provide career advancement opportunities for working professionals. This is a great program for those who have a degree in another field who want to make a career in healthcare. Upper-division courses are available via distance learning. Students from different backgrounds are welcome in the program and faculty members embrace diversity and provide an interdisciplinary education to its graduates.
Florida Gulf Coast has 11,000 undergraduate students. This large institution has an above-average reputation and admissions two its programs are competitive. Florida Gulf Coast takes in 67% of those who apply. Some majors available at the college include communications, level arts and humanities, and hospitality.
What We Like: Florida Gulf Coast ranks number ten among Florida's top public schools.
Degree: Health science, BS
Florida Gulf Coast University Health Science, BS
4. Old Dominion University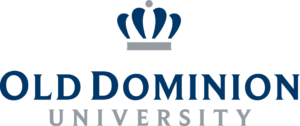 Old Dominion University has an intriguing accelerated health science degree online that allows students to expedite their education. Current health care professionals seeking advanced education often take this program. Graduates emerge ready to take on management roles in their specializations. Students who are new to health sciences gain the abilities and knowledge needed to function in different areas of health care. Many graduates find work in ambulatory clinics, hospitals, retirement communities and health departments. This degree has the distinction of belonging to an elite club of 50 programs certified by the Association of University Programs in Health Administration.
Old Dominion University accepts most of the students who apply. Students who send in an application have an 89% chance of getting the green light. About 15,000 undergraduate students choose from a myriad of majors including the humanities, criminology and psychology.
What We Like: Old Dominion ranks number 54 among the best online colleges in the country.
Degree: Health Science, BS
Old Dominion University Health Science, BS
5. Nova Southeastern University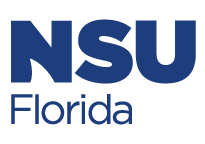 Nova Southeastern University has an accelerated health science degree online. This program prepares students for the rapidly changing healthcare industry. Many hospitals and other facilities now require bachelor's degrees for professionals to work there. This interdisciplinary program helps students progress efficiently and quickly towards their academic goals. Military technicians, dental hygienists, respiratory therapists, radiology technicians, physician assistants and ultrasound technicians are all professionals who have attended NSU.
Nova is located in Davie, Florida, and this private university has 4,600 students at the undergraduate level. Nova takes in four out of five students who apply and offers numerous healthcare majors such as optometry, nursing and biology.
What We Like: All students who attend Nova receive some form of financial aid. Additionally, 74% of surveyed students said that teachers put a lot of effort into courses.
Degree: Health Science, BHS
Nova Southeastern University Health Science, BHS
6. Northern Kentucky University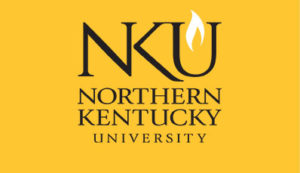 At Northern Kentucky University, students can complete their Health Science BS in as little as 12 months. Through the accelerated health science degree online program at the university, students with an associate's degree can quickly complete their bachelor's. This fully online degree allows students to prepare for career changes from the comfort of home. This is a great opportunity for students who currently work in healthcare or other fields.
Northern Kentucky is based in Highland Heights, Kentucky. This midsize university has 8,200 undergraduate learners. The school has a very generous acceptance policy. Nine out of 10 students who apply receive a welcome letter and can choose from dozens of majors including nursing, business and liberal arts and humanities.
What We Like: Ranked number 13 among best value colleges in Kentucky, this university is a very good choice for learners who want to take their coursework online.
Degree: Health Science, BS
Northern Kentucky University Health Science BS
7. Alvernia University
Alvernia University's accelerated health science degree online program accepts up to 75 transfer credits. Graduates of this program earn a health care science BS that they can use to pursue post-graduate education or jobs in the health science field. Students learn the importance of communication and teamwork and get an opportunity to network with professionals in various health degree fields. Graduates emerge with the skills they need to work effectively in medical settings or to pursue their public health master's degree. Courses include interdisciplinary topics and students have a great deal of flexibility to study at their own pace. Faculty members are highly accomplished professionals in the field.
Alvernia has 50 undergraduate majors and offer students a rigorous liberal arts education that helps them develop their critical thinking skills. Graduates also understand the technical demands of future jobs and learn through experiential coursework. Students can also obtain internships for real-world experience and engagement with the community.
What We Like: Just 64% of students who apply are accepted into the program, but all students receive some form of financial aid.
Degree: Healthcare Science, BS
Alvernia University Healthcare Science, BS
8. Southern California University of Health Sciences

At Southern California University of Health Sciences, students can complete their bachelor's degree in as little as twenty months. The school's accelerated health science degree online offers students the opportunity to quickly complete their baccalaureate degrees. This dynamic program covers relevant issues in modern healthcare. Topics include integrative health, biomedical science, human genomics and health education. This program is a pathway for students who wish to pursue their certified health education specialist designation. Other students go on to practice acupuncture, chiropractic care, dentistry, epidemiology and similar fields.
Southern California Health Sciences has just 121 undergraduate students and accepts 100% of those who apply. Popular majors include biology, holistic therapy and bodywork and similar healthcare-related disciplines. All students who apply gain acceptance through the university's generous admissions policy and about 50% receive some sort of financial aid.
What We Like: About 83% of students feel professors put a lot of effort into their courses and that it's easy to get the classes they want.
Degree: BS in Health Science
Southern California University BS in Health Science
9. Southern New Hampshire University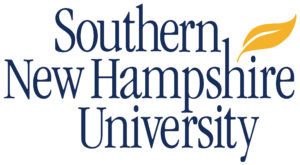 Southern New Hampshire University has an accelerated health science degree online that accepts up to 90 transfer credits. This program is designed for students who already have healthcare associate's degrees. This can include sonographers, dental hygienists, respiratory therapists and medical assistants. This degree attempts to broaden the general knowledge base of participants through healthcare coursework. Graduates emerge ready to take on management supervisory roles and their specializations.
SNHU has an 85-year history and offers 300 undergraduate programs. U.S. News and World Report recognizes it as one of the most innovative regional universities. The college is committed to providing accessible higher education for as many students as possible.
What We Like: SNHU is ranked fifth among the best colleges in the state.
Degree: Health Science, BS
Southern New Hampshire University Health Science, BS
10. Trident University International

Trident University International has an online accelerated health science degree online. Students can take courses 100% online and prepare to work in government, health departments, nonprofit agencies, businesses and related industries. Students graduate ready to take on jobs in the healthcare industry.
This for-profit university offers online classes to its 1,500 undergraduate students. The school has a competitive acceptance rate of 49% and popular majors include liberal arts, business and healthcare.
What We Like: Approximately 94% of students get some kind of financial assistance.
Degree: Health Sciences, BS
Trident University International Health Sciences, BS
What are the Advantages of an Accelerated Health Science Degree?
If you are wondering about the benefits of earning an accelerated health science degree online, there are plenty to take note of. Some of which are:
Save Money: One of the top benefits of enrolling in an accelerated health science degree online is that it will allow you to save money. As many are well aware, accelerated programs are favored by many because they require less money and materials. When compared to traditional degrees, this is a major way to save lots of money on your schooling.
Save Time: Moreover, accelerated programs are designed to save you time. Unlike other programs that will take you the traditional route, accelerated programs allow students to complete full course loads in a limited amount of time. This makes these programs ideal for anyone who is eager to earn their degrees and enter into their field. For instance, those who are interested in working in mental health, in the medical field, etc., and are eager to do so, can simply enroll in an accelerated program. Given the state of the world, many markets are in dire need of medical professionals. Enrolling in an accelerated program can be your best option to help you help those in need as soon as possible.
Class Scheduling: Since many people are unable to enroll in traditional programs because they do not have the time, enrolling in an accelerated program can be an excellent alternative. This is because these programs tend to offer much more flexible scheduling. Moreover, many of the classes can be taken online. This makes it ideal for those who have busy schedules but still want to pursue a health science degree.
What if I Don't Want a Full Bachelor's Degree?
For those who do not want a full bachelor's degree, there is always the option to seek a health sciences certificate instead. Although this will not afford you the same options as earning a full degree, health science certifications can be quite beneficial in a variety of ways. On the one hand, earning the certificate is enough to allow you to earn a full degree later down the line. In other words, if you are not sure if you want to earn a full degree or simply want a certificate, you can earn the certificate first and decide whether or not you want to continue with the degree later on.
On the other hand, earning a certificate will also allow you to work in entry-level positions in your chosen field. So, if you are interested in earning a health science certifications rather than a full bachelor's degree, you can go on to pursue jobs such as:
Health Care Aide
Health Care Administrative Assistant
Emergency Medical Technician
Phlebotomist
EKG technician
No matter which of these positions you want to pursue, you can do so by simply earning a health science certificate online.
What is Allied Health?
For those who are yet unfamiliar, Allied Health is a branch of health care that deals with a distinct group of healthcare professionals. Each of which is dedicated to using their expertise to prevent the spread of disease while also diagnosing, treating, and rehabilitating patients. Those who work in Allied Health work together with a wide range of technical and support staff to deliver direct patient care by providing services such as:
Rehabilitation
Diagnosis
Treatment
Home Improvement Interventions
So, when asking what is an allied health professional, these are professionals who work in the Allied Health care sector. This means that they work somewhat independently and provide direct patient care to those who need the aforementioned services. They can work anywhere from hospitals to education centers or even the homes of their patients. The bottom line is, these are the healthcare professionals who have pledged to provide each patient with pristine care, regardless of the location or circumstances.
Related Rankings:
25 Best Bachelor's in Health Science
15 Best Online Bachelor's in Health Science