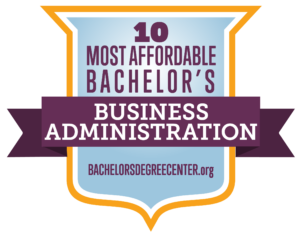 Finding an affordable online business degree will depend on a few factors and considerations, such as the type of degree and program being considered. Some online programs are cheaper than on-campus, others add fees to online programs.
How much will an online business degree cost? There are many options when it comes to finding the cheapest online business degree. While cost will vary, and sometimes greatly, online business degree costs today are more affordable than ever. So how much will an online business degree cost?
Featured Schools
Those answers should be definitively answered after a brief conversation with each program's admissions department. Always remember to compare programs, check for accreditations, and to ask a lot of questions. It may take some time to find the right program and the right degree for your career pursuits, but it will be time well spent.
Methodology: Ranking the Most Affordable Bachelor's in Business Programs
Bachelor's Degree Center knows that when you're paying your own way, an affordable business administration degree is a good investment. Our ranking of the most affordable bachelor's in business is based on current IPEDS data, with only accredited, legitimate schools considered.
1. Baruch College (CUNY), Zicklin School of Business

Baruch College has an affordable bachelor's in business with a multidisciplinary approach to education. Half of the requirements focus on arts, general education and sciences. This provides graduates with a solid education. Students also gain exposure to a business curriculum that encourages them to participate in community events and helps them understand the relationship between business, political and social forces. Zicklin undergraduates come from a variety of backgrounds and interact with other students from around the nation and around the world.
This highly-rated public school can be found in Manhattan, NY. Over 12,000 undergraduate students attend the university, which has a very competitive admissions process and an acceptance rate of 43%. Accounting, finance and merchandising are some popular majors at this school, which graduates 70% of students.
What We Like: Baruch Ranks number five among the state's top public universities.
Program: BBA
Baruch College
2. University of Washington, Foster School of Business

The University of Washington's affordable bachelor's in business administration focuses on communication, quantitative analysis, financial skills, strategic thinking, ethics and business. Students learn how to effectively present their thoughts in writing and speech to master the mechanics of business communication. Learners also gain the understanding of quantitative reasoning needed to solve many business problems, and they also learn financial skills that helped them prepare reports, analyze data and understand market conditions. Strategic thinking is just as important as knowledge and students also learn about the ethics of business end modern society.
The University of Washington is located in Seattle and this large school has over 29,000 undergraduate students. With a competitive acceptance rate of 52%, the school has its pick of applicants. Those who do make it in can choose from many different majors ranging from psychology to communications to political science. The school has a phenomenal graduation rate of 84%.
What We Like: Washington ranks number one among the state's best colleges.
Program: BABA
3. University of North Carolina, Chapel Hill, Kenan-Flagler Business School
University of North Carolina, Chapel Hill has an affordable bachelor's in business. This degree gives graduates a flexible education that helps them pursue a number of different career paths. UNC faculty and staff work together to help students learn how to collaborate, problem-solve and work in teams. The analytical skills picked up in a business administration major can help students become successful in a number of fields from finance to consulting to opening their own business.
UNC is one of the most respected public universities in the nation. However, the university attempts to maintain a college town feel. Students come for the moderate weather but stay for the strong academics and the faculty is committed to student success.
What We Like: UNC Chapel Hill ranks number as North Carolina's top public university.
Program: BBA
4. Purdue University, Krannert School of Management
Another affordable bachelor's in business at Purdue University helps general management majors analyze business problems and come up with practical solutions. This method of teaching sets graduates up for success as adaptable leaders. Foundational courses include finance, management, economics and other business courses. Students dive into strategic analysis, organizational structure and human resource management.
The school received an A-plus rating based on faculty accomplishments, diversity, academics and other criteria. With a low student-faculty ratio of 13:1, the school ensures that students get an opportunity to interact with their professors and instructors. Also, 78% of the students surveyed agreed that professors put a lot of effort into courses.
What We Like: Purdue University is the top-ranking public school in Indiana. Therefore, students emerge with a recognizable degree that holds a lot of clout when it comes to job searching.
Program: BS in Management
5. Indiana University-Bloomington, Kelley School of Business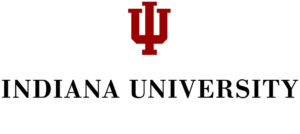 Indiana University Bloomington's affordable bachelor's in business is housed at the high-ranking Kelley School of Business. Students learn the fundamentals of business, emphasizing the quantitative concepts that underlie modern economies and corporations alike. Students who have completed 30 hours of work before graduation receive credit for it, which could help them fast track their education. There are numerous minors and certificates to help students diversify their resume common knowledge and experience.
At IU, students can attend a large university with advisors who have run successful businesses. There are hundreds of majors to choose from as well as many minors. The school has one of the most beautiful campuses in the state.
What We Like: Indiana University Bloomington is ranked second among the top public universities in the state. A degree from Indiana University carries weight and may help graduates get their resumes noticed faster.
Program: BS in Business
Indiana University Bloomington
6. Arizona State University, W.P. Carey School of Business

Arizona State University also has an affordable bachelor's in business that teaches students to think of business as a well-run machine. By working together seamlessly, students complete projects and learn to collaborate with coworkers. This real-world focus can help graduates successfully navigate the transition from school to work life. A degree from W. P. Carey School of Business includes courses in risk management, managing people, and understanding risks in business operations.
Arizona State, located in Tempe, is a very large institution with more than 41,000 undergraduate students. This translates into hundreds of majors with business support services and biology being two of the most popular. The school graduates a fair number of those who apply, 86%.
What We Like: Arizona State University is the top college in this state, giving graduates a feather in their cap as well as a well-rounded education.
Program: BBA
7. University of Iowa, Tippie College of Business

The affordable bachelor's in business degree at the University of Iowa focuses on accounting and finance. Accountants advise business leaders when they are ready to make decisions and can easily move up to higher positions with a few years of experience. The curriculum includes marketing, accounting, financing and operations so that students understand the major departments in most corporations. The school ranks among the top 25 public undergraduate business schools according to U.S. News & World Report.
The University of Iowa is a huge school with 33,000 students from 114 countries and every state in the union. It has a long history of excellence and was founded in 1847. It is the oldest university in the state and lies along the beautiful Iowa River in the state capital of Iowa City.
What We Like: The University of Iowa is the number one ranked top public university in the state.
Program: BBA
8. University of Georgia, Terry College of Business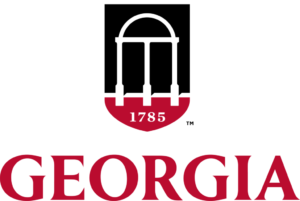 The University of Georgia also has an affordable bachelor's in business that offers many areas of concentration including accounting, economics and finance. Students can also choose a general business track or focus on management. Other students choose the international business specialization or go into marketing, real estate or risk management. Whatever track they choose, graduates emerge ready for entry-level jobs or postgraduate studies in business or related fields.
The University of Georgia received an A+ overall grade based on categories such as academics, value, diversity, and campus life. Students surveyed also gave professors a high grade for performance
What We Like: The University of Georgia ranks among the top eleven public universities in the country.
Program: BSBA
9. Michigan State University, Eli Broad College of Business

Prospective students can also find an affordable bachelor's in business at Michigan State University. Graduates of this program take home a Bachelor of Arts degree from the Eli Broad College of Business. The multidisciplinary coursework includes requirements for well-rounded general and business education. Requirements in the undergraduate program include mathematics, writing, basic disciplines and electives. students have a lot of freedom to customize their courses to meet their career goals or personal interests.
Michigan State is a high-ranking research university. Students have the opportunity to work with professors and leaders of the highest caliber. The school offers many minors and majors to provide a broad base on which to build their careers. The school also offers engineering, psychology, and liberal arts majors.
What We Like: Michigan State ranked number two among those the state's best colleges.
Program: BA in Business
10. University of Oregon, Lundquist College of Business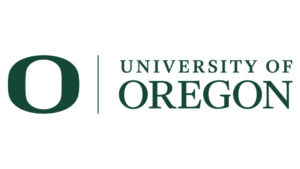 The University of Oregon rounds out this list of affordable bachelor in business degrees. The school offers students five concentrations so that they can pick a track that matches their career goals. Business administration majors need an understanding of finance, marketing, advertising, accounting, and information systems. The school gives them many opportunities to apply their knowledge to real-world situations. Getting first-hand experience prior to graduation can help graduates secure a position and gain confidence in their ability before transitioning to work-life or postgraduate studies.
The University of Oregon belongs to the Association of American Universities, indicating that they are among the top research universities in the country. The university is divided into nine schools and colleges and offers 300 academic majors. Students choose from 3,000 undergraduate classes that help them think creatively and gain the skills they need to get a job.
What We Like: The University of Oregon ranked number two among the top public universities in the state.
Program: BSBA or BABA
Will I Make More with an Online Business Degree?
One thing is certain, however; the doors of opportunity and the ability to earn a good salary are considerably increased after earning a Bachelor of Business Administration (BBA). Just how much more can someone make and what types of jobs are available with a BBA are a couple more of the most frequently asked questions regarding affordable business administration bachelor's degrees.
For employers, students, and graduates there is no distinction between an online business degree versus a traditional degree. That also means that the same opportunities and benefits exist (such as a business administration degree salary), regardless of what platform is used to earn a BBA.
One of the top benefits for those who earn a business degree is the ability to earn a better bachelor in business salary. A bachelor's in administration salary will depend on the type of job and other factors. What is known though, is that professionals with a business degree earn more than those without.
A business administration salary package also often comes with perks in addition to excellent benefits programs. A BA in business salary is typically compensated well as a result of the education, insight, and expertise passed on to graduates through these valued programs.
What is a business administration salary? It is the employer's way of ensuring they have the most skilled, competent, and capable people at the helm of the business. A business administration salary comes with considerable responsibility and demands, but a business administration degree salary is also worth it.
What Are Some of the Most In-Demand Business Specializations?
Another one of the biggest benefits of earning a Bachelor of Business Administration degree is the number and types of opportunities available. Degrees with specializations in countless BBA subjects offer well-paying and exciting positions. These roles can range from personnel and HR responsibilities to positions in finance, and other seats of leadership.
These types of business degrees and salaries, regardless of the type of BBA subjects studied, are some of the top business degrees in demand. Employers from various industries are seeking the top talent and skilled graduates for a multitude of roles. Although there are more than a few business administration specializations, some are also more in demand than others.
Here is a quick look at a few of the hottest BBA subjects and the top business degrees in demand. These cover many types of business degrees and salaries and are the most highly sought positions in the field.
Accounting and Auditing Experts
According to the U.S. Dept of Labor Statistics, this is not only a rapidly growing area for BBA grads with the median pay for these positions being $73,560 per year. These roles are responsible for the overall health and financial well-being of the business, and its financial decisions.
Financial Specialization BBA Degrees
Based on reports from the National Association of Colleges and Employers (NACE), BBA subjects in the arena of finance are in high demand. In fact, degrees with a specialization in finance rank 1st on the NACE list of most desired majors.
Human Resources Specialists
Another one of the most popular BBA subjects in demand is degrees for human resources specialists. Data from the U.S. Dept of Labor cites that the median income for human resources specialists is $69,430 and this is another position with a strong job market outlook.
There are many BBA subjects, and many of those subjects and degrees lead to careers that are personally fulfilling, financially rewarding, and professionally satisfying. How much a particular BBA pursuit and program will cost depends on several factors, but the return on investment is worth the expense.
Related Rankings:
25 Best Bachelor's in Business Administration
15 Best Online Bachelor's in Business Administration