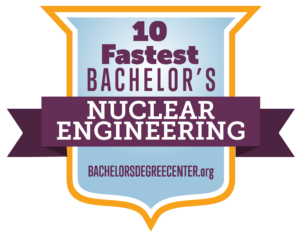 If you are interested in nuclear energy, then you might also be interested in pursuing an accelerated degree in Nuclear Engineering. There are so many different advantages to doing so. You will be to be part of the profession where electrical power and nuclear energy is paramount in the United States. You will have exciting opportunities to pursue a lucrative and fundamental career path. It will be easy to find work since you are in a specialized field. With this degree, you will be proficient in physical science, mathematics, and engineering. For that reason, you would be able to pursue other related careers; not only involving nuclear engineer, but also nuclear physics and nuclear science. The educational period for completing an accelerated nuclear engineering degree is also short. In fact, you can finish a bachelor's degree in as little as two years, giving you the option of going on to a master's degree more quickly, which gives you more job opportunities.
If you were to pursue a degree in nuclear physics, it would be longer; costing you more money as well. However, a degree in nuclear engineering is less time and with an undergraduate degree, you can secure a high-paying job. The tuition cost is also less than it would be for a nuclear physicist. In addition, there are more colleges that offer a degree in nuclear engineering and so there are more options; especially for the accelerated program. You only need 22 extra undergraduate credits for nuclear engineering to meet the accreditation criteria. This can be accomplished with an accelerated program. The coursework involves an Introduction to the program to put you at ease of completing the rest of the program.
Methodology: Ranking the Best Accelerated Nuclear Engineering Degree
To rank the best accelerated nuclear engineering degree programs, Bachelor's Degree Center editors researched online programs offering a fast-track option. The programs are ranked by their cost, salary potential, and student satisfaction. Only accredited, reputable institutions are featured.
1. American Public University

American Public University offers a BS in Electrical Engineering that provides a foundation in electrical engineering technologies, ethics, tools, competencies, practices and theories. Students participate in online classroom discussions and hands-on experiential learning. The curriculum covers RF signal and radar reception, transmission and propagation; passive microwave circuit design and analysis; electromagnetic field theory; energy transport and conversion; control systems; communication systems; circuit analysis and analog circuit design.
American Public University offers more than 200 online degrees and certificates. The classes run 8 or 16 weeks, depending on the program. The school caters to working adults, with the average student age being 32. It has small class sizes, with an average of 19 students per class. The school has conferred over 112,000 degrees since 1995 and there are more than 100,000 alumni. 83% of its students have a military background.
What We Like: This program is 100% online and is broken up into 8-week courses.
Degree: BS in Electrical Engineering
American Public University BS in Electrical Engineering
2. Arizona State University

Arizona State University offers an online BS in Engineering in Electrical Engineering. This program provides students with engineering skills, focusing on the design of semiconductor devices, antennas, signal processing algorithms, electronics, and electric power systems. The program gives students the skills and training they need to excel in electrical engineering. The curriculum covers advanced science and math, the engineering design process, energy systems, photovoltaic cells, hardware design, solid-state electronics, microprocessors, and electromagnetic fields.
Arizona State University is powered by innovation and strives to develop the next generation of leaders. ASU's students and faculty work with NASA to lead, advance, and develop innovations in space exploration. The school has more than 400 faculty members who have been honored by the National Academies and has an impact of almost $4 billion per year on Arizona's economy. There are more than 500,000 alumni around the world.
What We Like: This program is accredited by the Engineering Accreditation Commission of ABET.
Degree: BS in Engineering in Electrical Engineering
Arizona State University BS in Engineering in Electrical Engineering
3. Stony Brook University

Stony Brook University offers an online BS in Electrical Engineering. Students must pass a rigorous curriculum with grades of C or higher, starting with several math, science, and technical prerequisites, including college calculus I, II, and III; general physics and/or chemistry; C++ programming; digital logic design; and electric circuits analysis. The required courses for the major include engineering design, electronics lab, semiconductor devices, electromagnetics, electronics, random signals, engineering ethics and societal impact, and signals and systems.
The online BS in Electrical Engineering is a partnership between Stony Brook University, Binghampton University, and the University at Buffalo. Stony Brook University offers over 50 doctoral programs, 100 master's programs and 200 undergraduate programs. The school was established in 1957.
What We Like: The curriculum requires 39 credits of prerequisites, 44 credits in the major, 12 credits in technical electives, and 6 credits of open electives, as well as general education requirements.
Degree: BS in Electrical Engineering
Stony Brook University BS in Electrical Engineering
4. University of West Florida

The University of West Florida offers a BS in Engineering Technology that emphasizes the adaptation, maintenance and implementation of engineering technologies. Students learn how to train users to operate technology, support distance learning systems, configure and install technology systems, upgrade and maintain technology systems, and incorporate technology into training and education processes. The capstone experience is a practicum or internship that provides students with hands-on training working as part of a team with managers and other professionals.
The University of West Florida strives to train the next generation of thought leaders. The school believes that higher education has the power to deliver change, not just on campus but throughout the community, the state, and even the world. UWF wants to leave the status quo behind as it finds new and better ways of doing things.
What We Like: The program is designed for online delivery but is not available in all states. Out-of-state students should check first to make sure it is available in their state.
Degree: B.S. in Engineering Technology
University of West Florida BS in Engineering Technology
5. University of Houston

The University of Houston offers a BS in Electrical Power Engineering Technology that gives students a high-quality education that focuses of applications. Students learn about electrical technology and technological equipment. The university is constantly updating the program's courses to keep pace with the latest changes in the industry and support the development of computer facilities and technology for all courses. Students gain a strong foundation in rotating machinery, industrial electronics, microprocessor software and hardware, digital and analog signal conditioning, and measurement systems.
The College of Technology at the University of Houston is dedicated to corporate progress, community enrichment, and workforce development. The school works toward these goals by incorporating innovative technologies into academic studies that train students for a technology-focused workforce. The College of Technology is growing quickly and offers a variety of academic programs that inspire students to solve real-world problems.
What We Like: This program is accredited by the Engineering Technology Accreditation Commission of ABET.
Degree: BS in Electrical Power Engineering Technology
University of Houston BS in Electrical Power Engineering Technology
6. Grantham University

Grantham University offers an online BS in Engineering Management Technology that provides students with the skills and knowledge they need to begin working in a technological environment. The curriculum includes a technology core in programming, digital electronics and circuit theory as well as a business core of management, finance, and accounting. Elective courses allow students to study engineering technology, computer science, or business in more depth. Students learn how to analyze problems and come up with appropriate solutions as needed.
At Grantham University, students take center stage. The school is focused on helping students succeed by maximizing quality education and minimizing obstacles. The school offers online degree programs that are designed for working professionals. The school year is broken up into 8-weekd blocks and the school's tuition rate is one of the lowest in the US.
What We Like: The business core consists of nine courses and the technology core has ten courses.
Degree: BS in Engineering Management Technology
Grantham University BS in Engineering Management Technology
7. Jackson College
Jackson College offers a BS in Energy Systems that gives students the managerial, interpersonal and advanced technical skills they need to successfully pursue a career in the energy industry. Students are transformed into effective leaders, managers and decision-makers. The core requirements include introduction to sustainability, introduction to quality management, basic fabrication, blueprint reading, advanced PLC programming, basic programmable controllers, introduction to electrical systems, power grid/smart grid, energy industry fundamentals, and more.
Jackson College offers transformational learning opportunities that help train students for successful careers in the workforce or to transfer to a university. The school started as a junior college in 1928 and grew rapidly in the 1960s. Today, the campus comprises over 500 acres, which includes residence halls, a library, a center for health professions and more.
What We Like: This program requires 120 credit hours and a minimum GPA of 2.0. Students must complete at least 30 credits at Jackson College.
Degree: BS in Energy Systems
Jackson College BS in Energy Systems
8. Kansas State University

Students looking for an accelerated nuclear engineering degree may be interested in the nuclear engineering minor from Kansas State University Online. This program gives students a foundation in nuclear engineering regulations and operations, plant construction and nuclear power. The accelerated nuclear engineering degree program was created for current engineering students or practicing engineers. The curriculum covers risk assessment, reactor operators, thermal hydraulics and radiation protection and detection. The minor in nuclear engineering is offered online and requires 15 credit hours.
Kansas State University has been offering distance education to its students for over 50 years. Today, K-State Online offers over 100 online programs to students from around the country and all over the world. Hundreds of students graduate from K-State Online every semester. KSU was the first land-grant university in the nation to be operational and was the second public institution in the country to admit men and women equally.
What We Like: The school also offers a master's degree in nuclear engineering.
Degree: Nuclear Engineering Minor
Kansas State University Nuclear Engineering Minor
9. University of Southern Mississippi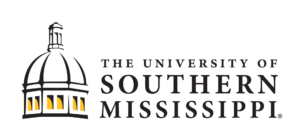 The University of Southern Mississippi offers an online BS in Industrial Engineering Technology that gives students the opportunity to qualify for high-level supervisory and planning positions in the workforce. Students learn about industrial applications and gain the ability to industry problems in the industry. The accelerated nuclear engineering degree program is accredited by the Engineering Technology Accreditation Commission of ABET. Students can opt to complete an optional emphasis in logistics. There is a capstone project that must be completed during the student's senior year.
Online at Southern Miss claims to be the most affordable online college in the US. The school's great pricing provides access to higher education for a wider range of students, enabling students to focus on studying rather than worrying about how they will pay for their education.
What We Like: This program is 100% online, so students don't have to leave the comfort of their own homes to get their degrees.
Degree: BS in Industrial Engineering Technology
University of Southern Mississippi BS in Industrial Engineering Technology
10. Lamar University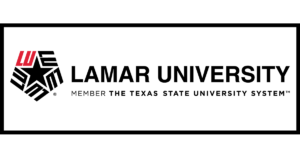 Lamar University offers a BS in Electrical Engineering that emphasizes the development and design of technology that manages and controls photons and electrons (electricity and light). Students in this accelerated nuclear engineering degree gain the skills and knowledge they need to be successful electrical engineers in manufacturing, automotive, aerospace, electronics or telecommunications. They learn about power distribution and generation as well as laser technology. Graduates are prepared for careers in signal processing, energy and power systems, analog electronics, electromagnetics, digital systems, bioelectronics or automatic controls.
Lamar University has over 15,000 students and is growing faster than most other schools in Texas. The school has over 100 degree options at the bachelor, master, and doctoral levels. It provides opportunities for undergraduate research and stresses hands-on, experiential learning.
What We Like: This is a hybrid program. Students complete most of their studies online but meet in person for deeper discussion of the material. However, students can also choose a 100% online option.
Degree: BS in Electrical Engineering
Lamar University BS in Electrical Engineering
What is a Nuclear Engineering Technology Degree?
Despite being a well-known engineering field, many people are not aware or familiar with the purposes of a nuclear engineering technology degree or program, so they wonder what nuclear engineering is. Nuclear engineering is the science that maintains the main objective of manipulating the nucleus of the atom, which is located in the central part. It maintains a positive charge, so it obtains 99.999% of the total mass from the atom. This is structured by protons and neutrons linked together through a nuclear bond.
On the other hand, nuclear engineering is responsible for transforming nuclear energy into electrical energy. To add, the engineers of this science can design new technological advances with respect to this issue. Nuclear engineers also perform various maintenance assignments on nuclear plants, monitor where nuclear energy is protected and manipulate it. This engineering is considered different from other university careers with respect to the duration since it does not require a long degree program to obtain the title of nuclear engineer.
What Can I Do with a Degree in Nuclear Engineering Technology?
The areas in which the nuclear engineering career places emphasis is with the abundant use of chemistry since you have to know the atoms together with their properties and reactions, so this will be of utmost importance when entering this engineering career. On the other hand, nuclear physics is highlighted in some way because it is important to know the properties of atomic nuclei.
With respect to the subareas of this engineering degree, you can get nuclear engineering technology jobs in:
Nuclear fusion
Plasma physics
Nuclear medicine
Radiology
The job opportunities that are presented to the graduate in nuclear engineering are very specific, since they emphasize the management, design or supervision of atoms and other chemical properties. Taking into account the labor field and nuclear engineering technology degree jobs, the graduates will have multiple job options for different purposes, such as the control of the daily opening and closure of the plant, supervision of the machinery that handle chemical properties, and monitoring of important rooms in the nuclear plant.
What if I Already Have a Degree?
If you are already a Nuclear Engineer, you have so many options; including changing professional field. In fact, you will be able to work freely in the area of medicine, since within that specialty you will be in charge of handling radiotracers or radiopharmaceuticals in order to evaluate and know the patient's body, and studying the existence of some radiation. Therefore, the nuclear engineer will be able to use nuclear radiation to adapt it to the medicinal field in order to create and maintain the tools used by doctors and can even manipulate this energy to fight any disease ending, such as cancer.
You can get nuclear engineering certificate to pursue other avenues. It should be noted that the nuclear engineer has the ability to control the preservation of food and the processes that carry them, improving its quality, making it healthier for human consumption. Another job opportunity that can be presented to the university graduate in the nuclear engineering career is to occupy a position in which the state of the environment is preserved, proposing new ideas to prevent it from continuing in constant devastation and looking for new ones ways to make the necessary changes that harm it.
With nuclear engineering certificate online, the nuclear engineer will be able to pursue a teaching career in order to continue expanding this branch of science and providing their knowledge to students who wish to be nuclear engineers and be recognized in the workplace.
Related Rankings:
25 Best Bachelor's in Nuclear Engineering
15 Best Online Bachelor's in Nuclear Engineering
10 Most Affordable Bachelor's in Nuclear Engineering
15 Best Online Training and Development Programs