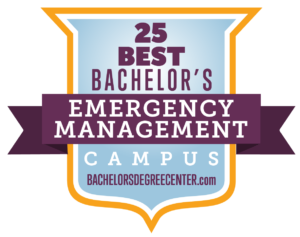 Emergency management is an excellent career choice for individuals who like to work in a fast-paced environment that involves working with many different organizations at one time. There are multiple roles within the emergency management framework to choose from. Resource managers, logistics, shelter management, and emergency medical teams are just a few of the roles that can be found within the emergency management system. Every role within the chain of command of an emergency management team is important and offers valuable rewards to anyone who chooses to take on the responsibilities associated with the job.
Students who are interested in a career in emergency management can find many accredited degree programs in schools across the country. Online programs are available, as well as traditional classroom courses. Students can find degree programs that offer flexible schedules that allow them to begin to pursue their careers in emergency management prior to graduating with their degree. This gives students an excellent opportunity to get the experience they will need once they graduate and are looking to find work in a role they enjoy.
Methodology: Ranking the Best Emergency Management Degree Programs
Bachelor's Degree Center editors are dedicated to the mission of directing prospective students to programs that will make a positive impact on their career. That's why we feature only reputable, accredited institutions, ranked according to real factors: tuition cost, student satisfaction, and potential salary, using data from IPEDS and Niche.
1. University of Central Florida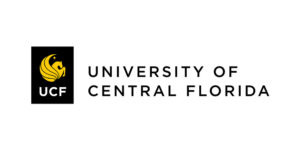 The University of Central Florida provides a BS in emergency management through its College of Community Innovation and Education. The curriculum for the emergency management B.S. program develops future leaders in the field. Topics covered within the program include disaster response, fiscal management, emergency field operations, disaster recovery strategies, and intergovernmental administration. The program takes four years to complete, with a total of 120 credits needed for degree conferment.
Conveniently located in beautiful Orlando, the University of Central Florida was founded in 1963 and had one of the state's highest enrollment numbers with more than 68,000 current students. Along with a central campus in Orlando, students can take courses in 10 regional campuses throughout the state.
What We Like: The college has a reputation for having one of the most massive numbers of Greek organizations on campus.
Degree: Emergency Management, BS
2. North Dakota State University

An emergency management bachelor's degree from North Dakota State University prepares students to fulfill leadership roles in first responder organizations. Practical applications of the degree program include the capacity to handle natural disasters and acts of terrorism. If students prefer to pursue a career in academics, the degree track also has research on how society copes with emergencies. The four-year degree also includes students' option to minor in homeland security, risk and resiliency management, and vulnerability and capacity building.
North Dakota State University has a city-like campus in the eastern part of the state. The public college offers a vast number of degree programs with over 100 majors available. Football is a big part of campus life with the college participating in the NCAA Division I. The college is considered a best value school due to a low in-state and out-of-state tuition rate.
What We Like: Most undergraduates reside on the active campus and enroll in one of the many club offerings.
Degree: Emergency Management Bachelors
3. University of North Texas

The University of North Texas offers an emergency administration and planning undergraduate degree program. While pursuing a bachelor's degree in the field, enrollees will study well-coordinated disaster response, emergency preparation, and how to handle disasters such as epidemics, hazardous material spills, tornadoes, and terrorist attacks. Graduates go on to secure positions as floodplain managers, hazardous materials specialists, non-profit disaster management directors, and business continuity consultants. Students complete a total of 120 credits for graduation with hybrid scheduling options offered.
At the University of North Texas, students attend courses across the 899-acre campus. The public offers high educational value at a low price point with competitive tuition costs for in-state students. The college specializes in offering unique majors that are hard to find at other colleges. Notable options include jazz studies, aviation logistics, and digital retailing.
What We Like: The college's sports teams are known as the Mean Green and participate in NCAA Division I with title wins in several top matches.
Degree: Emergency Administration and Planning
4. University of Nebraska Omaha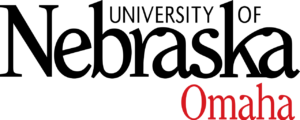 The emergency management bachelor's program from the University of Nebraska Omaha is available under a hybrid model with a combination of online and on-campus coursework. To graduate, students need to finish a total of 120 credits with 30 credits in core subjects. Topics covered in the degree track include agency collaboration strategies, disaster response, and legal foundations in emergency management. The college has a successful track record for students' post-graduation placement in the public and private sectors.
In 1908, the public University of Nebraska Omaha was founded by faculty from a nearby theological seminary. The foundation of the college was to offer a Christian-based education in a non-sectarian setting. The college recently went through an expansion of several departments to provide more programs in engineering, business, and information technology.
What We Like: The college has a history of NCAA Division I placing as finalists in men's hockey.
Degree: Emergency Management, BS
5. Western Illinois University

Receive a BS in emergency management from Western Illinois University. The program has ranked as the top emergency management degree option in Illinois. The study body takes classes at the college's Macomb campus with some online courses permitted toward 120-credit degree requirements. A perk of the emergency management program is a comprehensive study abroad option and internships with placements domestically and internationally. The program graduates have gone on to secure positions for major corporations, non-profit organizations, and consultancy firms.
At the founding of Western Illinois University, the college began as a Midwestern teaching school. Today, the university still has a highly ranked education department. The diverse student body includes more than 6,700 undergraduate students with a high percentage of state residents.
What We Like: Western Illinois University has both a high graduation rate and an acceptance rate of close to 60 percent.
Degree: Emergency Management, BS
6. Northern Arizona University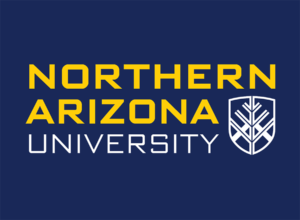 Earn a BS in Emergency Management from Northern Arizona University, home to Arizona's best emergency management program. The program is part of the Applied Science Department of the college and allows matriculated students to specialize in emergency management. The courses prepare students for jobs in non-profits, public companies, and the private sector. To graduate from the four-year curriculum, students must finish 30 credits in core classes related to emergency management. A sampling of topics covered includes emergency management ethics, policy administration, public sector communication, and emergency mitigation best practices. Northern Arizona University provides a high return on investment.
Northern Arizona University is a public research college in Flagstaff. The college has a comprehensive undergraduate program with more than 100 majors open for enrollment.
What We Like: A perk for in-state students is low tuition rates. Also, the university has a high overall acceptance rate of 83 percent.
Degree: Emergency Management, BAS
7. Rowan University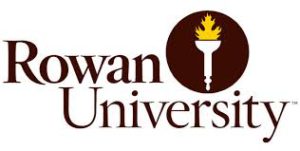 Choose New Jersey's Rowan University for the best emergency management program. Students earn a Bachelor of Arts with a specialization in disaster preparedness and emergency management. Although Rowan's main campus is in Glassboro, undergraduates take their major courses at the Camden location. Although the program touches on the private sector, much of the coursework covers homeland security agents' job duties. Subjects included in the curriculum are protecting the critical infrastructure, disaster response, and intelligence analysis. The degree track from Rowan University has a high graduation rate and post-grad job placement rate.
Rowan University is a public college located in the southern part of New Jersey. The college boasts one of the highest state graduation rates of 70 percent.
What We Like: With multiple campuses around New Jersey and a comprehensive virtual catalog, Rowan University provides plenty of flexibility to learners.
Degree: Disaster Preparedness and Emergency Management, BA
8. University of Alaska Fairbanks

The University of Alaska Fairbanks offers a fantastic opportunity to pursue a bachelor's in security and emergency management. The program focuses on practical experience to help graduates secure positions as homeland security agents and emergency managers. Undergraduates choose a specialization at the time of enrollment with options such as fire administration, emergency management, homeland security, public safety administration, and information technology management. This best emergency management program offers completion in-person or entirely online to make schedules as flexible as possible.
The University of Alaska Fairbanks is a public research college and the flagship school for the University of Alaska. In-state tuition is extremely low for the college, making it a best value school. The school is selective, with a moderate acceptance rate for undergraduates.
What We Like: Among the highly ranked departments within the college are engineering and business.
Degree: Bachelor of Security and Emergency Management
9. Northwest Missouri State University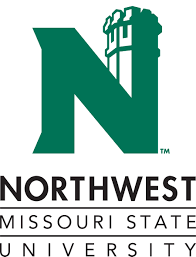 Receive the emergency and disaster management bachelor's degree from Northwest Missouri State University's challenging program. Northwest Missouri State University is a top program pick due to its multi-disciplinary approach to the study. Three core subjects delved into during major classes include emergency management, humanitarian relief, and defense. Students also have the option to minor in emergency management by completing 27 credit hours. For graduation, a three-day domestic training program must be finished in the field.
Located in Maryville, Northwest Missouri State University is a public college with a small study body of just about 5,000 undergrads. The rural campus is spread across 370 acres and a short drive away to major area attractions like St. Louis.
What We Like: The college recently expanded its virtual campus to provide most majors with online learning options.
Degree: Emergency and Disaster Management, BS
10. Virginia Commonwealth University
The homeland security and emergency preparedness degree from Virginia Commonwealth University provide students with a strong foundation in emergency preparedness studies. Students receive of Bachelor of Arts after completing the 120-credit program, including 36 core credits. The students study subjects that include homeland security roles, emergency preparedness, counterterrorism, cybersecurity, and intelligence operations in the classes. Learning outcomes for the program are complimentary, with most graduates continuing to a master's degree track or finding placement in the field.
Virginia Commonwealth University was one of the oldest colleges in the country with a founding date almost 200 years ago. The main campus located in Richmond has a city-like setting. The student body is expansive, with an undergraduate population over 24,000.
What We Like: Popular student activities include attending NCAA Division I sporting events or joining one of the 40 on-campus fraternities and sororities.
Degree: Homeland Security and Emergency Preparedness, BA
11. Madonna University

Madonna University is known to have the best emergency management program for undergraduate students. Many undergraduate credits focus on emergency management subjects, with 44 core credits needed for graduation. An 18-credit certification program is also available through the college. Faculty members have a background in emergency management and provide mentorship to enrollees. Post-graduation job placement has included careers in the Department of Homeland Security, the American Red Cross, and FEMA.
Madonna University is a private Catholic college in Michigan. To expand its course offerings, the college has opened extension campuses throughout Michigan's urban areas. The college has more than 135 majors for undergraduate and graduate students. Madonna University has committed to the best ecological practices.
What We Like: The college's campus received the top sustainability award from the U.S. Green Building Council.
Degree: Emergency Management, BS
12. Arkansas Tech University

An emergency management bachelor's degree from Arkansas Tech University positions the graduate to assume leadership positions as part of emergency response teams. Along with core and general education courses needed for degree conferment, undergraduates must complete a practical internship worth 12 credits. The curriculum includes classes covering the economics of hazards, anti-terrorism, community disaster preparedness, and peril analysis. Post-graduation placements include jobs at the local, county, state, and federal levels within emergency management departments.
At Arkansas Tech University, the majority of students pursue degrees related to the STEM field. Initially, the public college launched as a vocational school before expanding to provide more degree options. In recent years, the college has opened a satellite campus in Ozark to offer more associate and certificate programs.
What We Like: The college is part of the NCAA Division II and has both men's and women's athletic teams.
Degree: Emergency Management, BS
13. Eastern Kentucky University

Degree seekers can pursue a safety, security, and emergency management bachelor's degree from Eastern Kentucky University. The bachelor's degree program is available both on-campus and online. Two specializations provided through the college are homeland security and occupational safety. Many graduates of the bachelor degree program enroll in the university's 36-credit master-level track. The curriculum is multi-disciplinary, with certifications available in security operations and intelligence studies. The program takes a total of four years of full-time study to complete.
The public college, Eastern Kentucky University, is a mid-size college with more than 40 undergraduate degree offerings. The virtual campus has some of the top rankings in the region with awards for the nursing, speech pathology, and occupational therapy departments. The college has recently undergone a renovation to update campus buildings and revitalize the technology offered to students.
What We Like: The university is also home to one of the most competitive honors programs in the state.
Degree: Safety, Security and Emergency Management Bachelors
14. Concordia University Chicago

Choose Concordia University Chicago for the best emergency management program in the Chicago area. Earn a Bachelor of Science through the college's partnership with Loyola Hospital. Unlike many other programs, Concordia University's degree is for those who want to specialize in emergency medicine. Post-graduation careers include emergency medical technician, disaster response coordinator, and EMS manager. Along with degree conferment, graduates receive licensure as a paramedic in Illinois.
Concordia University Chicago was formerly known as Concordia College before receiving a name change in the 1990s. The private liberal arts college is located in River Forest with an establishment by the Lutheran Church. Concordia University has a network of colleges all over the country affiliated with the Lutheran Church. The Chicago location has NCAA Division III standing and has athletics for men and women.
The music department sponsors a prestigious ensemble with concerts performed internationally and nationally.
Degree: Emergency Medical Services, BS
15. University of Akron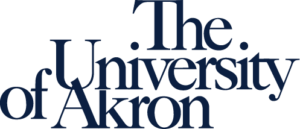 The BS in emergency management and homeland security degree from the University of Akron helps graduates know how to handle emergencies from a phased and deliberate approach. Not only are students taught how to help communities recover from disasters, but also how to financially manage resources for aid. Program highlights include being the first emergency management degree accredited in the nation and the only of its kind in Ohio. The University of Akron promises high flexibility with students able to take course in-person and online.
The University of Akron is a public research institute in the state's capital. The college offers the highest number of degree programs for undergraduates with over 200 options. The student body is substantial, with more than 20,000 undergraduate and graduate students.
What We Like: The college has a competitive academic program with unique majors not found at other universities, like a bachelor's degree in corrosion engineering.
Degree: Emergency Management and Homeland Security, BS
16. University of New Haven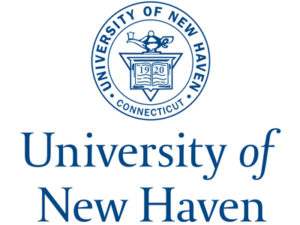 The University of New Haven provides fully-integrated homeland security and emergency management bachelor's degree. Instead of forcing students to choose a specialization, enrollees learn about domestic safety and strategies to recover from natural and manmade disasters. Although many students will complete courses for both tracks, they can specialize exclusively in homeland security or emergency management. Program requirements are very flexible, with 17 credits permitted in any electives related to the field. The University of New Haven's emergency management program has a very high post-grad placement rate.
The University of New Haven is a prestigious private college bordering Long Island Sound. The college formed as an extension of Yale University before becoming an accredited university in the 1970s.
What We Like: The college has a catalog of 100 majors to choose from and has nationally ranked criminal justice, engineering, forensic science, and music departments.
Degree: Homeland Security and Emergency Management, BS
17. Columbia International University

Columbia International University is a solid choice for students searching for the best emergency management program. Columbia International's disaster relief and emergency management program helps students achieve a Bachelor of Science degree. The program specializes in a Christian foundation while learning how to respond to emergencies adequately. Practical experience is highlighted when learning about different types of perils, including manmade crises and natural disasters. A total of 120 credits are completed for graduation with 30 hours of general education studies, 30 hours of bible studies, and the rest core courses and electives.
Columbia International University is a private Christian college located in the Southeastern United States. The college began as a bible study school for local mill workers in the early 1920s. By the late 1920s, the school converted to provide college courses in bible studies.
What We Like: In the 1990s, the college's mission underwent a revision with a significant expansion of degree offerings.
Degree: Disaster Relief and Emergency Management, BS
18. Pennsylvania College of Technology

Undergraduates are given real-world opportunities as part of their curriculum with the emergency management and homeland security degree from the Pennsylvania College of Technology. To receive the degree, most students complete an average of 275 hours of field experience. Coursework delves into emergency management operations, disaster preparation, crisis communication, and disaster recovery. After completing the 120-credit program, 100 percent of graduates find placement in the emergency management field.
The Pennsylvania College of Technology goes by the nickname Penn College with a Pennsylvania State University affiliation. The college provides more than 100 majors to choose from, including associate degrees, bachelor degrees, and certifications. The college is a commuter school, with approximately 75 percent of the student body living off-campus.
What We Like: The highly-ranked academic departments have received national awards going to STEM majors.
Degree: Emergency Management and Homeland Security
19. Keiser University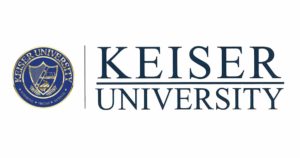 To receive a BA in homeland security from Keiser University, students attend courses at any of the college's Florida area satellite campuses. The program includes lower and upper-division courses with general education requirements completed through the lower division classes. Core coursework includes 60 credit hours on disaster response issues, homeland security law, critical infrastructure protection, tactical communications, and terrorism investigations. Keiser University has a high rate of positive outcomes for students in the homeland security major.
The Fort Lauderdale campus is the flagship location for Keiser University. The private college has over a dozen satellite locations throughout Florida. Created as a career college in 1977, the university has expanded to include bachelor's degree programs starting in 2006.
What We Like: Money Magazine has ranked Keiser University as a top ten choice for high-value colleges located in Florida.
Degree: Homeland Security, BA
20. Ohio Christian University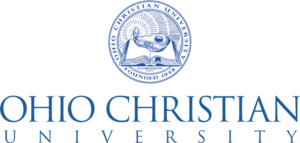 The BA in emergency and disaster management from Ohio Christian University prepares graduates for work in non-profit, public, and private settings. Although a campus option is provided, many students choose the 100 percent virtual degree track's flexibility. The online option allows the students to finish requirements at their own pace with short 5-week semester periods. To graduate with an emergency management degree from Ohio Christian University, students must either complete an approved internship or capstone project. The college has a high retention and graduation rate among emergency management students.
The private college, Ohio Christian University, is affiliated with the Churches of Christ. Like many Christian universities, the college began as a bible study school before enhancing program offerings. The campus size is small, with only about 600 students attending classes in-person. The rest of the enrollees choose to complete curriculum requirements through the virtual campus.
What We Like: The online campus provides associate, bachelor, and master-level degree tracks.
Degree: Emergency and Disaster Management, BA
21. Voorhees College

Voorhees College provides the best emergency management program for undergraduates. Emergency management careers have experienced unsubstantiated growth, and Voorhees College has responded by improving the program's 125-credit curriculum. Majors need to finish 36 core course hours, 24 elective hours, 15 hours in related emergency management subjects, and 50 hours of general education classes. The accredited program has achieved high national ranking with exceptional graduation rates.
The private Voorhees College is associated with the Episcopalian Church and is known as a historically black university. When the college launched in 1897, it provided higher education opportunities to African Americans. The school was modeled after the famed Tuskegee Institute. The college's campus earned recognition as a historic district in 1982.
What We Like: Student life is active with numerous fraternities and sororities recognized on campus and athletics managed through the independent organization NAIA.
Degree: Emergency Management, BS
22. State College of Florida-Manatee-Sarasota

Receive a public safety and emergency management degree from the State College of Florida. The Bachelor of Applied Science program prepares students for homeland security careers, emergency medical management, and public safety. Third-year students and associate degree holders enroll to earn the 60-credit degree. The college provides two distinct options: public safety administration track and homeland security track. The public safety track prepares graduates for work in law enforcement, fire science, and emergency medical sciences. For the homeland security track, the classes prepare students for similar fields but concentrate on security needs during disasters. Students like the flexibility of classes provided through the State College of Florida's emergency management degree program.
The State College of Florida has campuses in both Manatee and Sarasota. The college was founded in 1957 as a junior college with associate degree programs. In 2009, the college offered its first four-year degree in nursing.
What We Like: Over the last decade, more bachelor degree tracks have expanded to appeal to career-driven students.
Degree: Public Safety and Emergency Management, BAS
23. Massachusetts Maritime Academy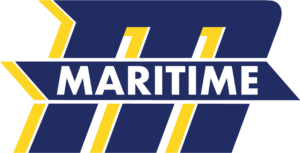 Choose the best emergency management program in Massachusetts by enrolling at the Massachusetts Maritime Academy. The undergraduate program launched to help students reach career goals in the public and private sectors. The curriculum includes a co-op requirement, involving students attending during their winter and summer breaks. An experimental learning trip is also worked into the graduation guidelines. Massachusetts Maritime Academy, emergency management graduates, have been recruited to work for federal disaster relief organizations, the military, police departments, and private corporations.
The Massachusetts Maritime Academy goes by the shortened name of Mass Maritime. The public institute was founded in 1891 and is the second oldest maritime academy in the United States. All campus students must be part of the school's Regiment of Cadets. The program sets specific duties for each member, including shipboard tasks, daily cleaning chores, and room inspections.
What We Like: The music department features the MMA Band and Chorus, a touring group that holds concerts throughout New England.
Degree: Emergency Management, BS
24. Union Institute & University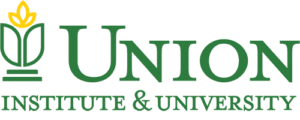 The Union Institute and University provides a four-year degree in emergency services management. The college program focuses on practical hands-on field experience to help graduates secure jobs as paramedics, border agents, police officers, fish and game wardens, and homeland security agents. A minimum of 120 credits is needed for graduation, but the university does permit 90 transfer credits. Concentrations available for emergency management majors are criminal justice management and organizational leadership. The undergraduate program provides a high return on investment to graduates.
The Union Institute & University is a private research college that serves many non-traditional students. The college's student body encompasses mostly commuters, virtual learners, and international students. The college has recently gone through curriculum review to update graduate programs to remain on par with industry standards.
What We Like: The college is known for its unique degree offerings such as ethical and creative leadership and Dr. Martin Luther King Jr studies.
Degree: Emergency Services Management, BS
25. Everglades University

The disaster and crisis management undergraduate degree is available both online and in-person at Everglades University. The program primarily focuses on having exceptional management skills and business expertise to handle all types of disasters. Students learn all steps in crisis management from prevention to recovery. Students must finish 123 credits for graduation with the program designed for completion within 41 months. Capstone projects required for graduation from the emergency management department go through faculty review. The benefits of the degree option are scheduling flexibility and an abbreviated completion timeframe.
Initially called the American Flyers College, the founders of Keiser University own Everglades University. Both universities provide similar major offerings throughout satellite campuses in Florida. Since 2010, the university has added graduate-level programs to its catalog.
What We Like: Almost 95 percent of students attend the college full-time, but the school accommodates working schedules by having numerous weekend and evening classes.
Degree: Disaster and Crisis Management, BS
What Is Emergency Management?
Emergency Management involves managing all of the resources and manpower that are needed to cope with natural or man-made disasters. During any type of disaster, communities need an effective manager that can assess the situation, determine what resources are needed, and then establish a team of professionals and volunteers who can work together to create a network that provides residents of the area what they need to feel safe and secure. Emergency management teams offer assistance at almost every level from working with the public to working with resource providers to establishing a network of professionals that help communities start the rebuilding process.
Members of emergency management teams work together to create a safe environment in which residents can get the supplies they need to work their way through a very difficult time. After a disaster occurs, communities are extremely vulnerable. Many of the basic necessities are gone. This includes electricity, food, fresh drinking water, and other essentials. Emergency management professionals work with community leaders in an attempt to restore these vital services and create points of contact where residents can get everything they need.
In natural disasters like wildfires, hurricanes, and tornadoes, emergency management teams also help to evacuate residents from areas that have been or may be impacted. When an evacuation occurs, emergency management professionals also set up a network of security professionals to remain in the area to maintain control and protect individuals who may have chosen to stay behind. Emergency management professionals also work to set up shelters for individuals who have no place to go if their homes have been destroyed.
Is Emergency Management a Good Career?
Careers in emergency management are very rewarding. Individuals who enter into emergency management careers often have extraordinary organizational skills. Being able to organize recovery efforts on many different levels is essential when trying to manage a very stressful situation. Emergency management careers can be found on city, state, and federal levels. There also positions available in non-profit organizations like the Salvation Army. Each career opportunity offers excellent potential for growth and, as experience is earned, the potential for higher earnings.
Another benefit of following an emergency management career path is the fact that you will know that every aspect of your job involves helping individuals who have been impacted by some type of disaster. All of the responsibilities associated with your job involve providing some type of assistance to individuals within the community that are extremely vulnerable and without viable resources. Even during times where no disaster is taking place, members of an emergency management team are planning ahead so they are fully prepared for the future.
How Do I Know I Can Trust an Emergency Management Program?
The key to trusting your degree program is to choose one from an accredited emergency management school. An emergency management accreditation program will provide you with all of the skills and resources you will need throughout your career. An accredited emergency management degree program has been evaluated and researched to ensure that students who graduate are able to meet or exceed the expectations of emergency management organizations. Many of these degree programs are endorsed by law enforcement and other types of emergency response teams that work with the military or with fire departments across the country.
In order for an emergency management degree program to be accredited, it must meet and exceed the expectations of the industry. During a disaster of any kind, specific protocols and guidelines must be followed across the board to ensure that the emergency response process goes smoothly. If your goal is to find an emergency management program that allows you to work alongside others within the EMS field, look for colleges and universities that offer accredited degree programs.