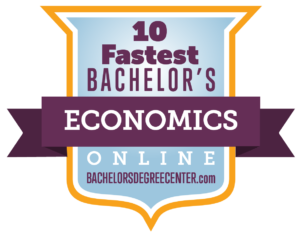 Online bachelor's completion programs are a valuable resource for working adults who want to take the next step in their careers. And when it comes to advancing to a better job and higher pay, the sooner the better. When it comes to an accelerated economics degree program, the primary advantage is the time required to complete your bachelor's degree. You do not need to spend four years to finish the program. Depending on the degree program, you may finish in fewer than three years in some situations.
Economics bachelor degree accelerated online programs also have the advantage of flexibility.
The secondary advantage of accelerated programs in economics is the timing for your career goals. It allows you to advance in your career at a faster pace. That means you can move forward with new plans when it fits your situation and goals. You will not spend extra months or years working on a degree when it is unnecessary for your goals.
Featured Schools
Methodology: Ranking the Best Accelerated Economics Degree Programs
The fastest online economics degrees aren't necessarily the best. That's why Bachelor's Degree Center editors started with completion programs from accredited institutions that offer students the chance to finish in just months. But we don't stop there, ranking programs according to real factors including alumni salary, cost, and reputation. Dat comes from College Scorecard, IPEDS, and Niche.
1. Johnson & Wales University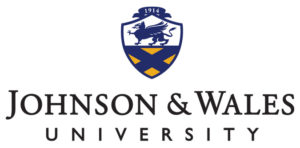 Johnson & Wales University has an accelerated economics degree for those seeking a BA in Economics online. The program is offered from the College of Business with physical campuses in both Providence, RI and Charlotte, NC. JWU Online College is well-recognized as having a high value and return of investment. Their economics bachelor degree accelerated online can be taken with a fast-tracked 4+1 graduate degree in economics. In Fall 2020, JWU Online will switch from term classes to semester-based classes for their Economics programs.
Johnson & Wales started as a private women's business college in 1914. Today, they are well-known as a private co-ed non-profit business university, especially in the culinary arts, hospitality, and health & wellness departments. JWU has four campuses in Miami, Denver, Providence, and Charlotte in addition to their extensive and accelerated online degrees. US News Ranks JWU high in several categories, including #80 Best Regional North 2020, #67 Best Value 2020, #48 Best Veteran College 2020, #82 Top Performer in Social Mobility 2020.
Degree: BA in Economics Online – generous transfer
Johnson & Wales University BA in Economics
2. Penn State World Campus

Whether you are seeking an accelerated economics degree as a BA or BS from Penn State World Campus, you are guaranteed one of the most-respected online accelerated economics degrees in the world. If you decide to seek a BA in Economics, you must reach 12 credit levels in a foreign language, whereas a BS in Economics will require more quantitative skills courses.
PSWC is a top public research university with over 275 baccalaureate degrees and 24 campuses with over 100,000 students. If you attend PSWC, you must graduate with at least 36 credits from their campus and no limits are put on transfer credits.PSWC scores #8 in Best Online Bachelor's programs with US News.
Degree: BA or BS in Economics Online – no limit on transfer – at least 36 credits at PSWC
Penn State BA or BS in Economics
3. UMass Dartmouth

UMass Dartmouth offers an economics bachelor degree accelerated online with a transfer-friendly BA program. The curriculum is focused on 36 foundational credits in a strong economics degree along with some of the scientific and qualitative focus of economic theory. UMass Dartmouth online has a wide variety of options available to focus your career goals on an accelerated graduate degree in economics or move into a career field that is government, nonprofit, or business focused. Students are required to complete 120 credits overall, and 75 credit hours may be transferred from another university.
The University of Massachusetts Dartmouth (aka UMassD) is a five-campus public university. Southeastern Massachusetts University merged with the University of Massachusetts in 1991 and has over a student body of 9,000+. UMassD has a vibrantly growing online college known for its value to income ratio with over 20+ undergraduate degrees and several Master's and Doctorate programs that are accelerated.
Degree: BA in Economics Online – transfer 75 credits
UMass Dartmouth BA in Economics
4. Liberty University

Liberty University Online offers a BS in Business Administration in Economics (BSBA in Econ) accelerated economics degree. The economics undergrad degree covers both macro and micro theories. Students can explore macroeconomics with an emphasis in political science that covers national debt, banking, monetary policies and impact on society at large. They will also be well-equipped to learn how to operate their own business, understand functions of supply and demand and human resource management. With a strong core in business administration, this degree is very versatile for immediate employment or exploring higher degrees. All courses are offered in 8-week ongoing rotations.
Liberty University is a private non-profit Christian university with a total of more than 100,000 students. Students are allowed to transfer up to 75% of the coursework to earn an undergrad degree. Liberty is Virginia's largest university and has over 600 programs to major in. Their online campus is well-known for being an ideal place for online students to find supportive communities.
Degree: BSBA in Economics Online – transfer 75%
Liberty University Online BS in Business Administration in Economics
5. Ottawa University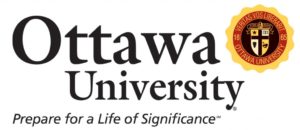 Ottawa University offers a BA in Business Economics online with the completion of 120 credit hours. Ottawa University allows up to 80 transfer credits into their accelerated economics degree that is taken in semester rotations. The degree is customizable with an emphasis on macro or micro economics, so a student interested in small business or global operations will have the skills to go into either career field.
Ottawa University is a small, private Baptist university with a lot of personal touches. They have two physical campuses in Ottawa, KS and Surprise, AZ in addition to their online campus. Ottawa was formed in 1865 and holds over 400 students at both campuses and 4,000 students online. They offer over 25 online degrees. Ottawa takes pride in their rigorous and thorough degree that balances work life with school life perfectly so that students may continue their life with commitment and dedication in furthering their career.
Degree: BA in Business Economics Online – transfer 80 credits
Ottawa University BA in Business Economics
6. Regent University

Regent University offers an economics bachelor degree accelerated online for students seeking a BS in Business Economics. The program offers major business course foundations with choices of forging a path in Entrepreneurship, History of Economic Thought, or Political Economy. To earn an accelerated economics degree at Regent, students must complete 120 credit hours and up to 90 of those credits may be transferred from other colleges. Courses and admissions are ongoing and offered in a semester-based capacity.
Regent University is a private Christian university founded by televangelist and politician Pat Robertson in 1977. They have over 8 academic schools with 70 courses of study in associates, bachelor's, master's and doctoral degrees. The college is ranked high by US News & World Report, placing them in the top 50 of Best Online Bachelor's Programs. Regent is sometimes referred to as "the Harvard of right-wing conservatism" which works well for many successful business administrators and educators that are alumni of Regent.
Degree: BS in Business Economics Online – transfer 90 credits
Regent University BS in Business Economics
7. American Public University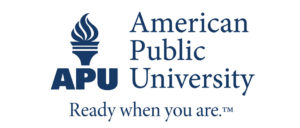 American Public University offers an economics degree accelerated online through an ongoing semester-based schedule with monthly course starts. The degree is offered as a Bachelor's of Arts in Business Administration with a Core Concentration of Economics. Economic concentrations are required to complete 120 credit hours at APUS with up to 90 credits transferred in. The degree offers all the advantages of Business Administration, while focusing on international, environmental, monetary and comparative economics.
American Public University System is a private for-profit university that is completely online. It is a combination of American Military University and American Public University. APUS is not operating as a military school or associated with the military but it was founded in 1991 by retired Marine Major James P. Etter and over 56% of its population is in the military or active duty upon enrollment. US News & World Reports recognizes it as a top 50 in Best Bachelor's Degree Programs Online.
Degree: BBA in Economics Online – transfer 90 credits
American Public University BBA in Economics
8. Grand Canyon University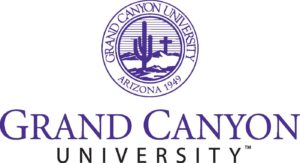 Grand Canyon University offers 100% online options, including an accelerated economics degree. When you go to GCU, you are required to complete 120 course hours with up to 90 transferred credits that will apply to a Bachelor's of Science in Finance and Economics. Many students that are seeking an economics degree appreciate the strong financial emphasis at GSU. Students will be well-prepared to enter into careers in both finance and economics such as risk management or financial analysts.
Grand Canyon University is a for-profit, private Christian university founded in 1949. GCU was founded as a nonprofit institution but changed status to for-profit in 2004 before the big online university explosion, becoming the first for-profit Christian school. Currently, GCU has 9 colleges and 58 undergraduate majors with a popular campus in Phoenix and a thriving online university with a total of 20,000+ students. GCU opted out of most popular systems of ranking colleges and chooses to rely more on feedback from student-based rankings which has gone well for them.
Degree: BS in Finance and Economics Online – transfer 90 credits
Grand Canyon University BS in Finance and Economics
9. Lakeland University

Lakeland University offers a BBA in Business Economics Online in an accelerated format. Graduation from the program requires 120 credit of which 90 credit hours may be transferred in. Lakeland offers 3 areas of concentration in economics: Health Care, Sports, or Money, Banking and National Income. The degree in business economics offers a strong foundation in business administration that allows students into a high-paying career or a clear path to further graduate studies in a variety of economic fields. Lakeland offers their courses 100% online, but students may also attend class in-person or blended at one of the 10 campus locations in Wisconsin. They also have an international campus in Tokyo.
Lakeland University is a liberal arts college affiliated with United Church of Christ and was founded in 1862. The student body total is 3,500+ students and offers 30 different majors. The courses operate in 14 week semesters in the fall and spring with a 10 week semester in the summer.
Degree: BBA in Business Economics Online – transfer 90 credits
Lakeland University BBA in Business Economics
10. Ashford University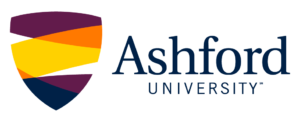 Ashford University offers a BA in Business Economics that is 100% online. Students must complete 120 credit hours to graduate from the program, but over 90 credit hours of prior college credits, military experience, and work experience may be transferred in. The program highlights business law and policy with an emphasis on managerial organization.
Ashford University started in San Diego as a liberal arts teacher education college. Since then, they have formed an alliance with Forbes and have a strong presence in business education.
Degree: BA in Business Economics Online – transfer 90 credits
What If I Don't Need a Full Bachelor's Degree?
If you already have an undergraduate degree or you do not need a degree for your career objectives, you may consider certificates in economics as an alternative. An online certificate in economics allows you to start working in your field within a few months or a year, rather than spending a few years to complete a degree. It can help you get started in your career or make a shift into a new career path.
The key factor when looking into a certificate in economics online is evaluating your goals for a job. Pay attention to the requirements of the employer. If it does not require a bachelor's degree or specifically asks for certification in economics, then a graduate certificate in economics is an appropriate option for the role. Exact standards set by employers may vary, so look into the details of the job before you make a change to your career or assume that a position will work well with a certificate.
You also want to consider your current education. If you have an undergraduate degree and want to make a change to your career, then a certificate is a good solution because it allows you to learn the skills you need to appeal to employers and shows that you understand economics. It also allows you to continue making use of your previous degree program while you change your career path. Certifications are a great alternative when you do not want to seek a degree or you are looking for a way to make a change to your current objectives.
Will a Certification Help My Career?
When it comes to your career, the advantages of certification depend on the role and your situation. If you obtain certification in economics, then it may help you obtain a specific role in a company or take on more responsibilities in your current career.
Economics certifications give you the fundamental skills and basic knowledge you need to work in an economics career. It is particularly useful when you plan to focus on supporting positions and roles that do not require a bachelor's degree or a higher degree. The economic certification shows that you have competency in skills related to economics, but it does not limit your career opportunities.
A simple solution to obtain certification when you are unsure about your options is to focus on accredited online programs. Economics certification online allows you to work at your own pace and obtain certification when it fits your schedule. You are able to move forward with a new career or to take on new roles within a current job based on your growing knowledge and skills.
As a rule, certification in economics may help in your career if it is relevant to your job and fits in with your goals. It gives you a strong foundation in the fundamentals related to economics and prepares you for the challenges of working with an economist. It also ensures that you are able to evaluate the details of the economy and make decisions based on the information.
Related Rankings:
25 Best Bachelor's in Economics
15 Best Online Bachelor's in Economics