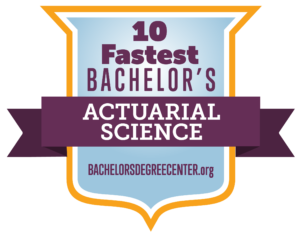 These days, a lot of future actuaries are considering an accelerated bachelor degree in actuarial science. Now, you can get started as an actuary with a similar degree. A degree in statistics, for example, can help you kick off your career as an actuary. However, with a related degree, you'd have to double-check that you were getting all the right courses fo your career needs. With an accelerated bachelor degree in actuarial science itself, you'll know that you're getting all the relevant classes.
A lot of students like the accelerated online route because it streamlines the degree process and provides a lot of flexibility. If you're an adult learner or just have a lot of responsibilities other than school, an accelerated online degree can help you meet your educational needs without putting the rest of your life on hold. Plus, becoming an actuary can take a long time, since it requires additional training and exams. An accelerated degree can help you start your career a bit faster.
Methodology: Ranking the Best Accelerated Actuarial Science Degrees
For students who want to get their actuarial science degree quickly, Bachelor's Degree Center has ranked accredited, trusted programs that offer a speedy path. However, speed isn't all that matters, so programs are ranked based on tuition cost, student satisfaction, and salary potential, using IPEDS and Niche data.
1. Bellevue University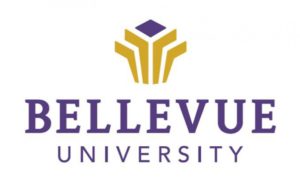 The accelerated bachelor's degree in actuarial science at Bellevue University confers graduates with a BS in mathematics specializing in predictive modeling. The program has a generous transfer policy and prepares students for data-driven jobs including complex analytical challenges. Students can follow the track that best meets their career goals in a convenient online setting that allows them to juggle careers and educational requirements. Math majors can specialize in computer programming, business analytics, secondary education or predictive modeling. Graduates from all tracks gain essential knowledge they need in applied statistics, calculus, discrete mathematics, programming or linear and abstract algebra.
Bellevue is located in Omaha, Nebraska, and this private institution has 5,000 undergraduate students. It has a generous acceptance policy, admitting 100% of those who apply. Some popular majors include social studies, business, and management sciences.
What We Like: Bellevue University is the number 12 best college in Nebraska.
Degree: BS in Mathematics – Predictive Modeling
2. University of Massachusetts Lowell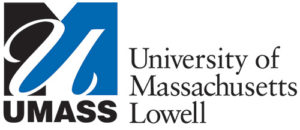 The University of Massachusetts Lowell has an accelerated bachelor degree in actuarial science. Students graduate with a BS in Applied Mathematics in this hybrid 12-month program. UMass Lowell's program offers students generous transfer credits and helps graduates develop critical thinking and quantitative analysis skills. Students also master problem-solving skills needed for related career opportunities. Leaners prepare for jobs in a variety of industries and job titles include computer programmer, statistician, financial analyst, quality control analyst and teacher.
The University of Massachusetts Lowell is located on the outskirts of Boston in the city's technology corridor. There are numerous options available to students, including co-ops, internships and research projects. Graduates emerge with real-world experience that prospective employers appreciate. Approximately, 90% of students receive some sort of financial aid.
What We Like: The school's global focus prepares students for corporate or government careers.
Degree: BS in Applied Mathematics
3. American Public University

American Public University has one of the best accelerated bachelor degrees in actuarial science in the country. This degree confers a BS in mathematics concentrating in applied mathematics. The school allows students to transfer up to 82% of their credits from another program. This is an unprecedented, generous transfer policy for those who would like to complete their degree quickly. APU also offers classes online and the curriculum helps students with critical thinking skills. With a concentration on solving complex scientific and technological problems, this program prepares students for jobs in finance, computer programming, management, data science, logistics and engineering.
APU has a very generous acceptance rate and all students who apply have an opportunity to complete their studies at the university. With 2,500 undergraduate students, the school is able to offer many popular majors including Homeland Security, business and disaster management.
What We Like: APU ranks as the number 4 best value college in West Virginia.
Degree: BS in Mathematics – Applied Mathematics concentration
4. Thomas Edison State University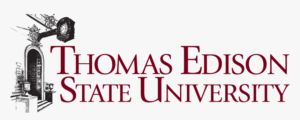 Thomas Edison State University offers a BA in mathematics online. Students can transfer up to 90 credits toward the accelerated bachelors degree in actuarial science. The Bachelor of Arts program is geared toward adult learners who are looking for a career change. Graduates go on to complete graduate education or pursue degrees in mathematics. Students develop broad knowledge in liberal arts and other disciplines. The convenient online format makes it easier for learners to juggle work and life commitments.
Thomas Edison State University is a small university with less than 100 undergraduate students. The university has a 100% acceptance rate and popular majors include nursing, and business and humanities.
What We Like: The school accepts all students who apply and offers 99% of courses online.
Degree: BA in Mathematics
5. Grand Canyon University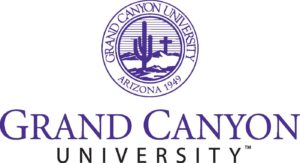 The accelerated bachelor degree in actuarial science at Grand Canyon University accepts up to 90 transfer credits from other programs. This gives adult learners a great opportunity to complete their degree online. GCU has a diverse student body that offers all classes online. Online instructors are faculty members with extensive qualifications. Students can also take classes online for a traditional liberal arts education.
GCU has nine physical campuses and offers all its programs online. It has more than 200 academic programs, 150 of which are available fully online. There are approximately 21,000 undergraduate students and GCU has a vibrant online and on-campus student body. Decades of experience have led to a flexible learning environment for more than 75,000 online students.
What We Like: Grand Canyon University has an acceptance rate of 77% and 99% of students receive some kind of financial aid, making an education here among the most affordable.
Degree: Math Education, BS
6. Maryville University of Saint Louis

Maryville University of Saint Louis offers a mathematics bachelor of science degree minor. This accelerated bachelor degree in actuarial science helps students increase their depth of knowledge when it comes to statistics, analytics and other mathematical concepts. Many of the school's graduates pursue a future in education or private sector jobs. Some undergraduate students go on to achieve their master's degrees. Students who want a versatile degree that provides the foundational knowledge of mathematics needed to pursue jobs in this field often choose Maryville University of Saint Louis.
This above-average private university is located in the Saint Louis area. It has fewer than 3,000 undergraduate students but a generous acceptance rate of 83%. That means that more than four out of five students who apply end up getting an invitation to study at the university. Popular majors include psychology, nursing and business, and the university graduates an astonishing 71% of students.
What We Like: Maryville University is the number 12 best online college in America, giving students bragging rights and a leg up on the competition during job interviews.
Degree: Mathematics, BS, Data Minor Online
7. Liberty University

The accelerated bachelor degree in actuarial science at Liberty University accepts up to 75% of transfer credits from other programs. Students graduate with a BS in computational mathematics focusing on actuarial studies. This online program is designed for students seeking preparation for actuarial exams and eventual employment. By taking this program, students complete the coursework needed for two credits toward the Validation by Education Experience (VEE). The curriculum includes essential material to pass the first actuarial exam.
Liberty University offers a Christ-centered curriculum and focus. Students learn the skills and knowledge needed to succeed in their field but also receive instruction in how to preserve their values in the modern workplace. Liberty University has more than 300 undergrad and graduate degree programs for students to choose from.
What We Like: Liberty University is the number 5 best online college in the country, according to Niche.com, making a degree from the university highly desireable.
Degree: BS in Computational Mathematics – Actuarial
8. Walsh University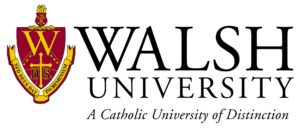 Walsh University has an accelerated bachelor degree in actuarial science. The format is designed for working adults looking to complete their courses online, and the college uses an 8-week accelerated timeline for all classes. This affordable degree offers transparent tuition rates and online students receive personalized attention thanks to small class sizes and interaction with experienced faculty members.
Located in Troy, MI, Walsh University has fewer than 100 undergraduate students and includes majors such as business, finance and accounting.
What We Like: Up to 90% of students say that professors put a lot of effort into each class.
Degree: Actuarial Science
9. Louisiana State University Alexandria

At the Louisiana State University of Alexandria, students can take an online accelerated bachelor degree in actuarial science. This fully online program helps students refine their analytical skills and topics include statistics, mathematics, quantitative finance and economics. The school's generous transfer policy accepts up to 75% of credits earned at other universities, allowing students to dramatically streamline their degree completion.
At Louisiana State University in Alexandria, nearly 1,900 undergraduate students choose from majors such as humanities, liberal arts and business. The school has an extremely competitive acceptance rate of 56%.
What We Like: Nearly 96% of students receive some sort of financial aid, making this one of the more affordable programs for undergraduate students.
Degree: BS in Mathematics – Actuarial Science
10. Southern New Hampshire University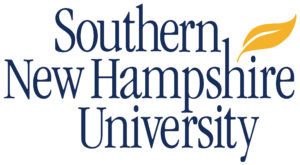 Southern New Hampshire University has an accelerated bachelor degree in actuarial science. Students who take this program often come from other universities where they started but did not complete their degrees. Graduates earn a Bachelor of Arts (BA) in Mathematics and form a firm foundation in mathematical problem-solving and reasoning skills. Logical mathematical proofs and real-world problem-solving skills feature highly in this program. The versatile online format makes it easier for students juggling family and job commitments outside the classroom.
Southern New Hampshire University has served students and provided excellent educational opportunities for 85 years. With more than 300 graduate, undergraduate and certificate courses, students have a wide range of study options. SNHU has received high rankings, including recognition as a "Most Innovative" university by U.S. News and World Report.
What We Like: Approximately 88% of applicants are accepted to the program, with 77% of students receiving financial aid, making SNHU an affordable option for many students.
Degree: Applied Mathematics-Actuary Concentration, BA
What is an Actuary and What Do They Do?
"What is an actuary?" If you go into actuarial science, be prepared to answer that question a lot. The definition of actuary can be confusing if you're not immersed in that world. So what does an actuary do?
The actuary job description involves working with math and statistics to make predictions about specific scenarios. Basically, the definition of actuary is someone who works for insurance companies to help them set the right prices and prepare for emergencies.
What does this mean for the day-to-day actuary job description? What does an actuary do when they arrive at work every day? Well, what an actuary does can vary, depending on which insurance company and department they work for. That's why giving the description of an actuary can get complicated sometimes, and "What do actuaries do?" can be a frustrating question to answer at parties.
Usually, though, what an actuary does is work on statistical projects. They figure out answers to questions like "How long will it be before another flood hits this area?" or "What is the average lifespan of this demographic?" They use statistics and analyses to figure out the answers, and then they present those answers in presentations or reports.
So the next time someone asks "What do actuaries do?" you can give them the full description of an actuary or just say that you work for an insurance company. It depends on how much small talk you're willing to make.
Are There Lots of Jobs for Actuaries?
Is there a good employment outlook for actuaries? Yes, there are plenty of jobs for actuaries, and the job outlook for actuaries will keep growing. The future of actuarial science looks bright, and it will probably continue to do so for many years.
Just how good is the actuary jobs outlook? What is the future of actuarial science? Well, actuarial science job opportunities are expected to grow by 18% from 2019 to 2029. For comparison, job growth is considered "good" at 9% or higher, so the job outlook for actuaries is growing much faster than average.
The actuary jobs outlook is fueled by high demand. It takes a lot of work to become an actuary, with several exams and a lot of on-the-job training. Not just anybody can thrive as an actuary. For those who do have what it takes, there are plenty of actuarial science job opportunities available.
The employment outlook for actuaries is also good because actuaries do important work. There's a lot of value in making informed decisions instead of guesses, especially for insurance companies.
How Much Can I Make as an Actuary?
What is the salary of an actuary? The average salary for an actuary is $108,350.
The average salary of actuaries is so high thanks to a couple of factors. First, there's fact that actuarial science requires so much study and training. The average salary for an actuary has to compensate for all of that effort. Second, of course, the average salary of actuaries is so high because the demand for actuaries is high.
But what is the salary of an actuary who's just starting out? The bottom 25% of earners make over $81,000, which is still a high number compared to the average American salary. Meanwhile, the top earners can make nearly $149,000. There's a lot of room for growth and upward movement in actuarial science, which is why there's such a wide range of salaries.
Other factors can impact an actuary's salary, like the location and size of their workplace. A large insurance company in a major city will probably pay its actuaries more than a smaller suburban firm.
Related Rankings:
25 Best Bachelor's in Actuarial Science
15 Best Online Bachelor's in Actuarial Science
10 Most Affordable Bachelor's in Actuarial Science